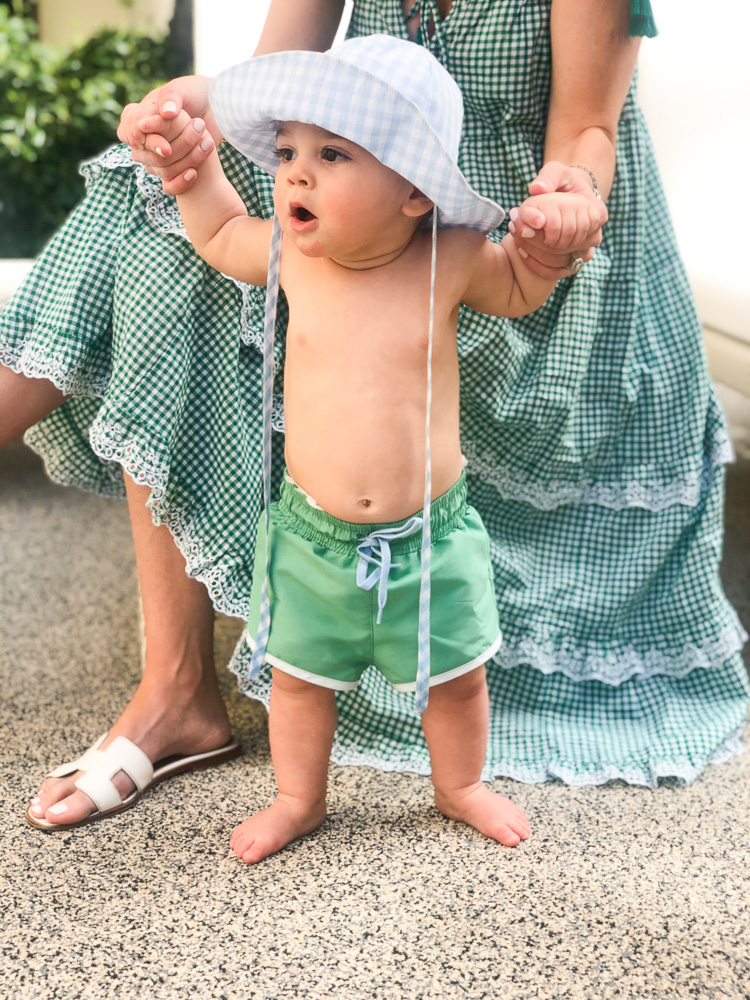 Well, it's official, at least according to the thermometer, summer is here! The temperatures went straight to the 90's last week in Dallas, so we headed straight to the pool. During the summer months, we spend so much time in the pool or at the beach that we load up on swim wear for the boys and we're never sorry about it. They often change out of their trunks and rash guards a couple of times (or more) each day and it's nice to have clean and dry changes for them. We also love each of them to have a personalized "beach towel" so that we always know which towel belongs to which boy- cuts down on the squabbles. Plus swim wear for toddlers is just so cute! We can't get enough.
Here are some of our favorite swim wear brands that have been our "go-to's" for years. They're all top notch quality and the cuteness factor is off the charts. Happy Summer!
Boys Trunks & Rashguards​​​​​​​​​​​​​​

Girls Swimsuits & Rashguards

Hats​​​​​​​

Floaties​​​​​​​

Towels

Cheers,​​​​​​​ ​​​​​​​​​​​​​​
Stia, Jean and Katherine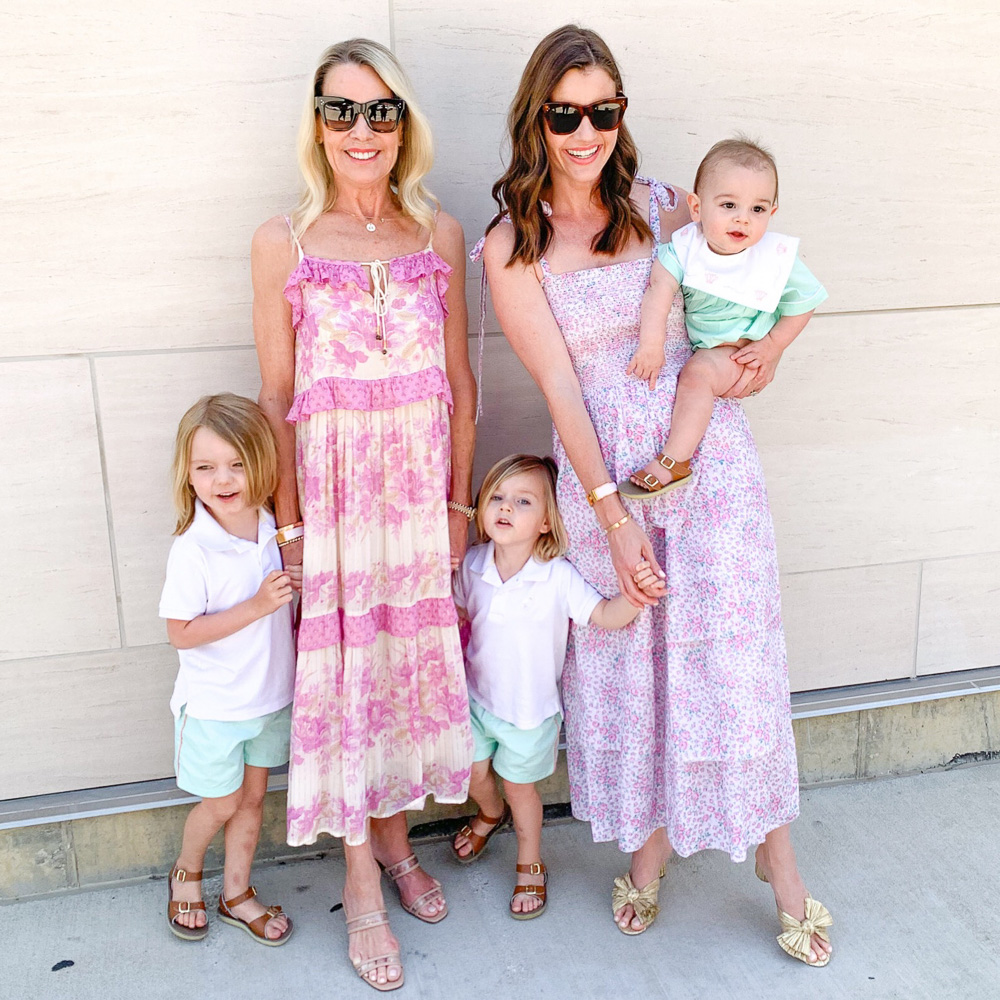 floral dress // tiered floral dress // sandals // bow sandals // boys outfits
May was a month full of firsts. William and Henry had their first "overnight campout" in the backyard. There were s'mores and they had their sleeping bags all set up in the tent with a place for Mommy and Gigi – which we sdly had to tell them we weren't going to be camping with them 😉
With so much time spent outside and watching the neighborhood kids riding their pedal bikes, William was ready to move on from his balance bike. We did a lot of research and asked all of you for recommendations. We ended up with a great option in William's favorite color- yellow. That was actually his top priority! He was thrilled and within 30 minutes he was riding it up and down the street. He hasn't looked back!
Mother's Day was a little different than usual, but we had a great time celebrating. We got dressed up and had a beautiful brunch by the pool, then spent the day in the pool and grilled out that evening. It was such a nice way to spend the day.
William and Henry had their last day of pre-school with a drive-by goodbye. They said goodbye to teachers and friends from a distance and we were able to get all their work from the year to look at with them later.
Another big first… Ford started sleeping through the night! That has been a game changer. He doesn't do it every night yet, but often enough that Stia is feeling like a new woman. It's a very welcome change!
Since we don't foresee doing a lot of travel this summer, we made a decision as a family to introduce William and Henry to golf. We joined a golf club that's just down the street and all the boys are obsessed. It really couldn't have happened at a better time. They want to go to hit golf balls and ride in the golf cart. All.The.Time.
Memorial Day Weekend was the perfect way to end the month of May and welcome summer. We spent the weekend by the pool or at the golf course. We had donuts for breakfast, grilled out for lunches and dinner and spent the days either in the pool or on the golf course. By the end of the weekend, we were all exhausted!
Here is our May in review with our most read blog posts, the top items you guys loved and an Instagram roundup. We hope and pray that you guys are all doing well and staying safe and healthy!
Most Read Blog Posts
Top Selling Products
Instagram Round-Up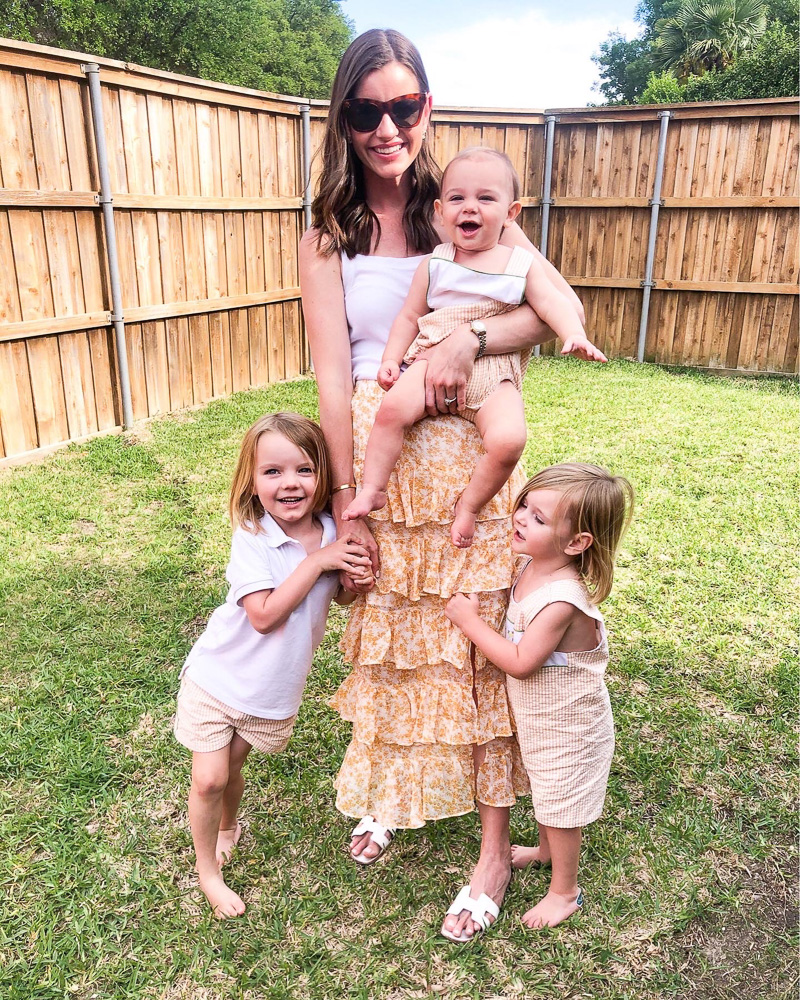 tiered floral skirt // white tank // boys outfits ​​​​​​​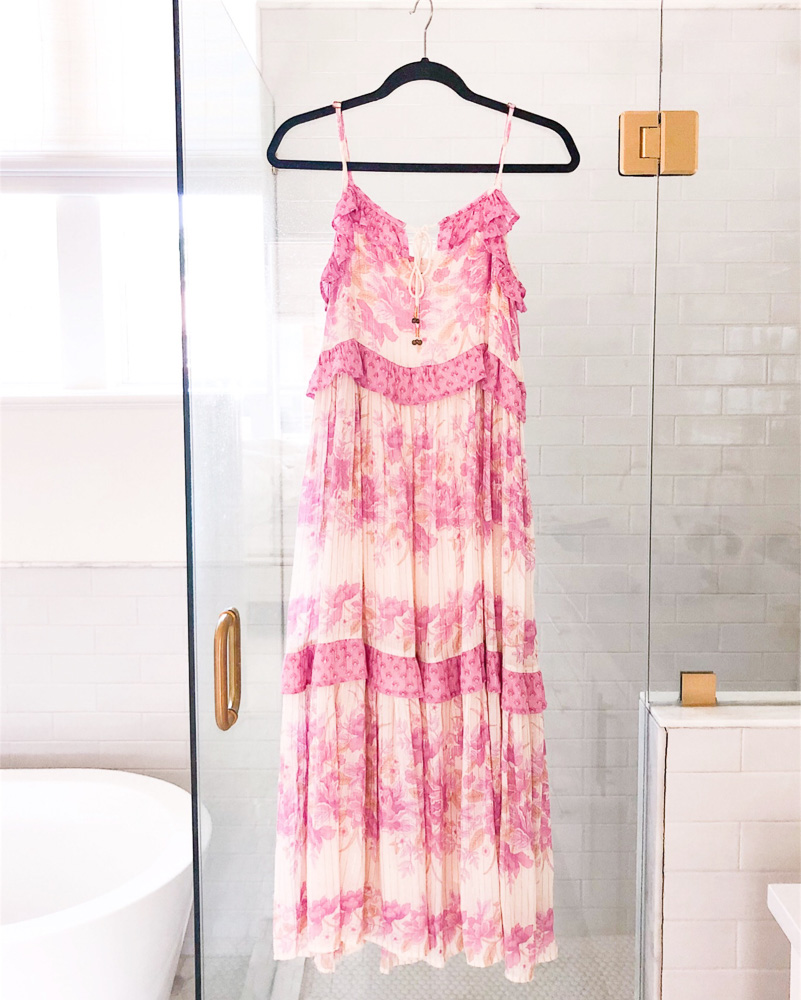 // floral dress //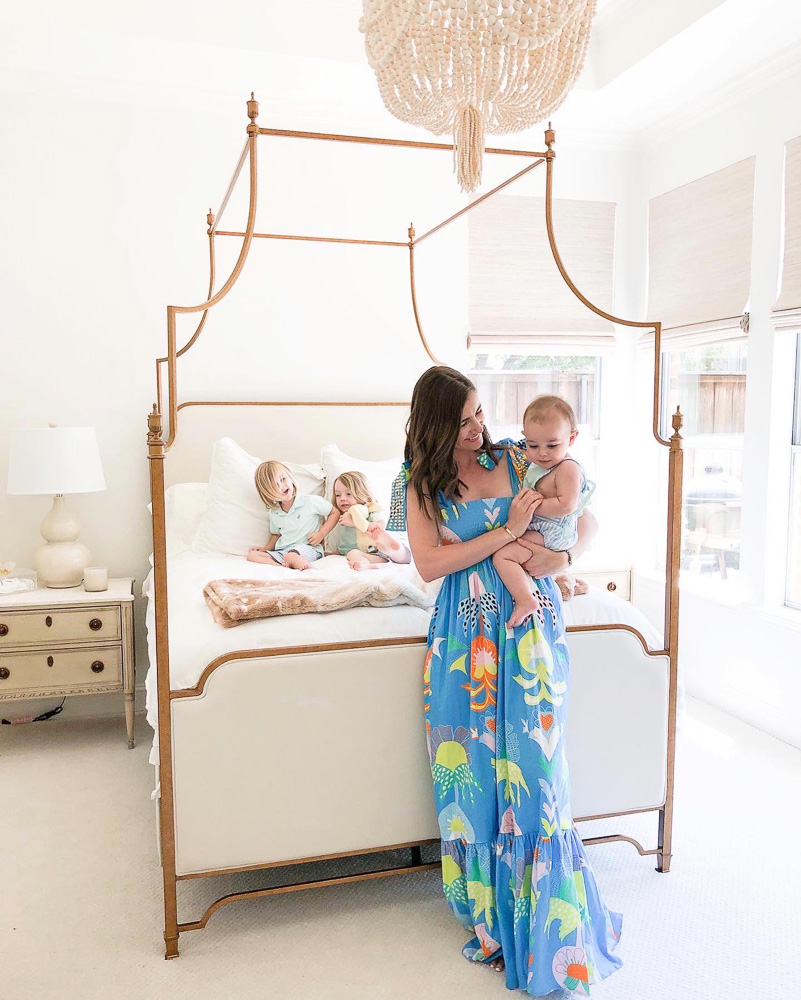 tiered maxi dress // striped sunsuit // striped shorts // polo // bed // nightstands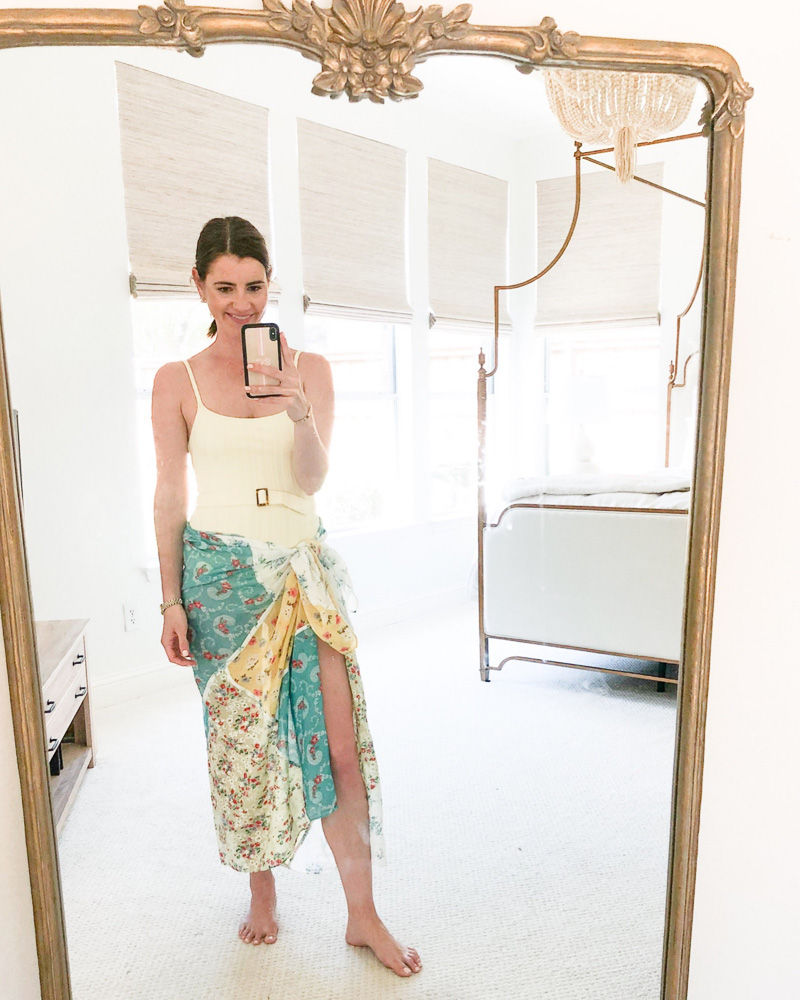 swim suit // sarong // mirror // bed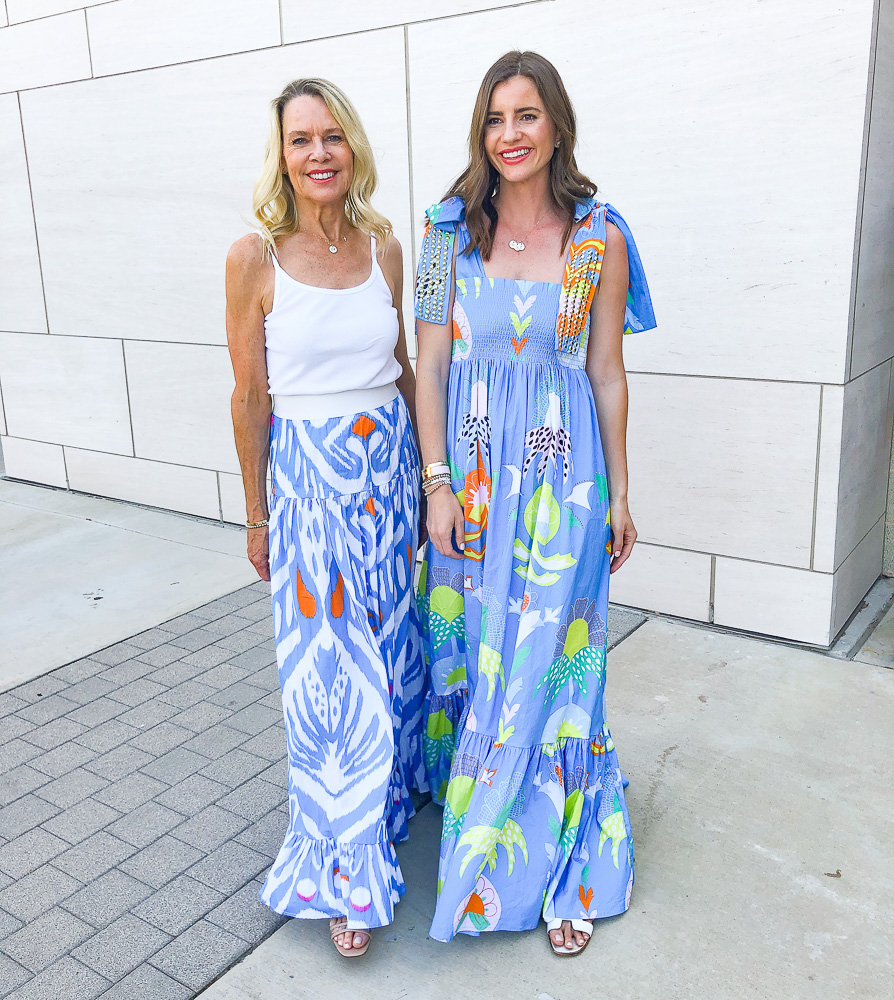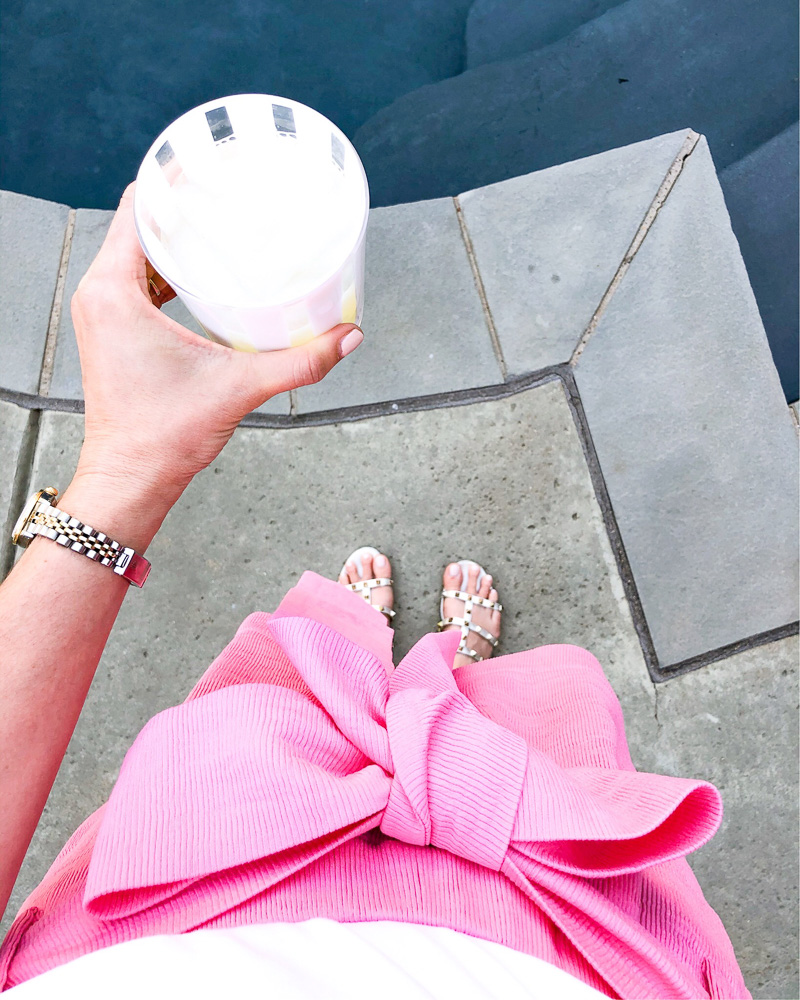 bow shorts // tank top // sandals // acrylic glass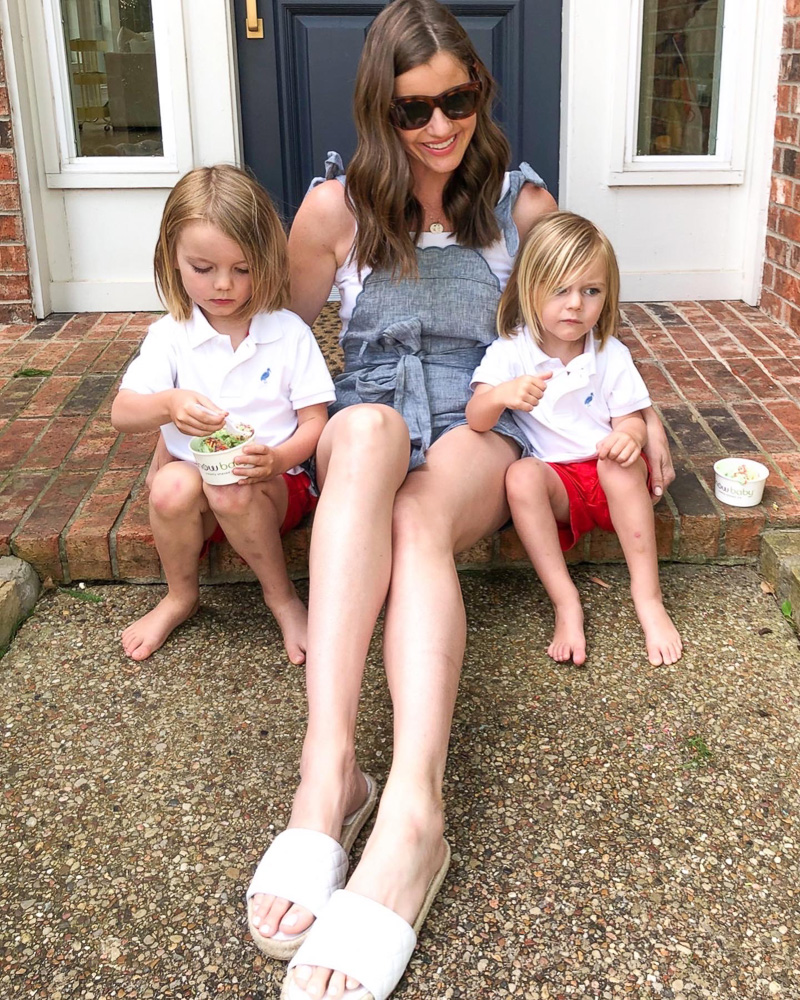 chambray romper // tank top // slide // white polo // red shorts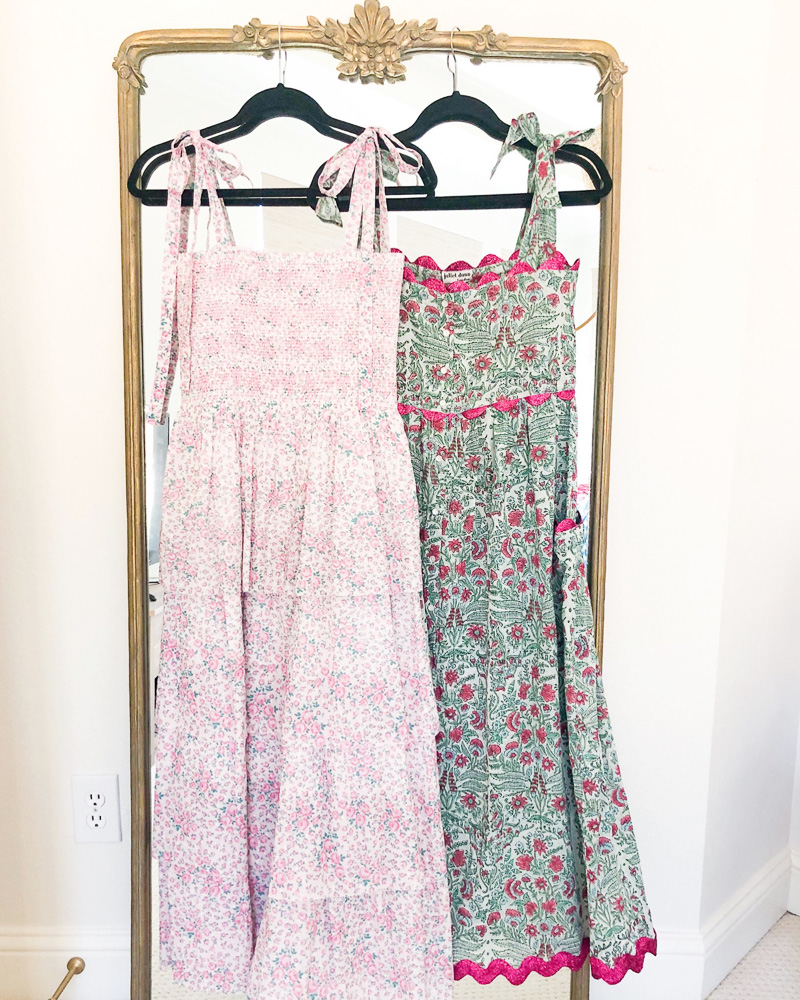 tiered floral dress // floral dress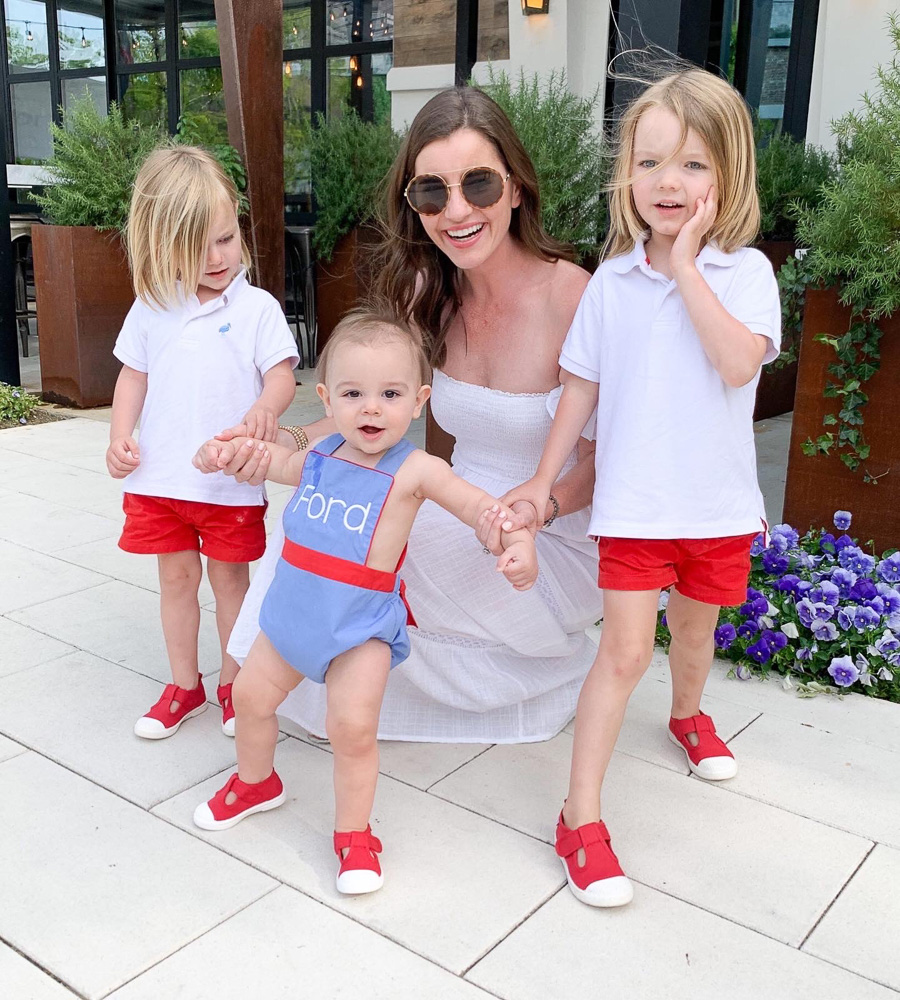 white dress // blue and red sunsuit // white polo // red shorts // shoes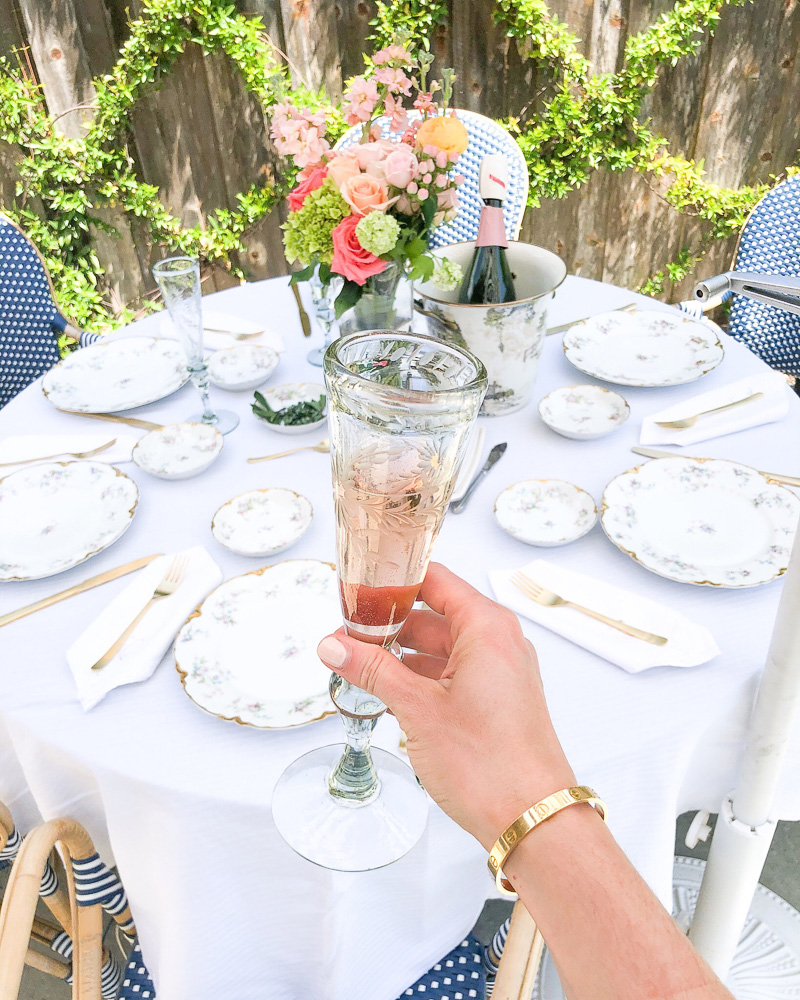 table // chairs // champagne glass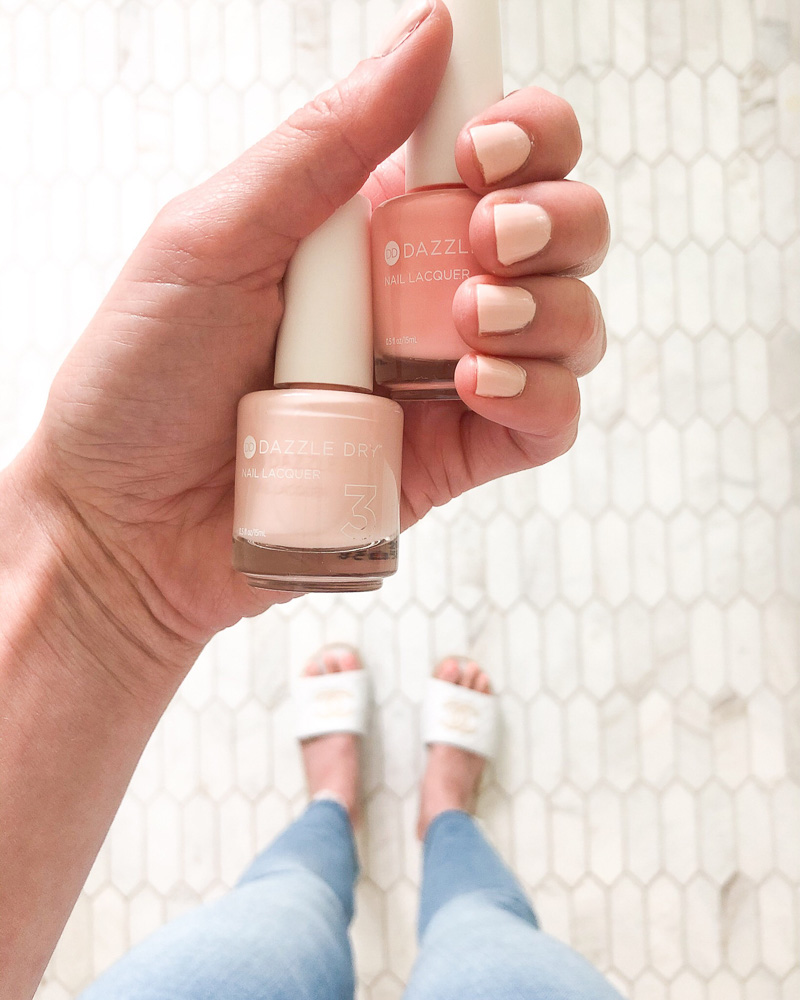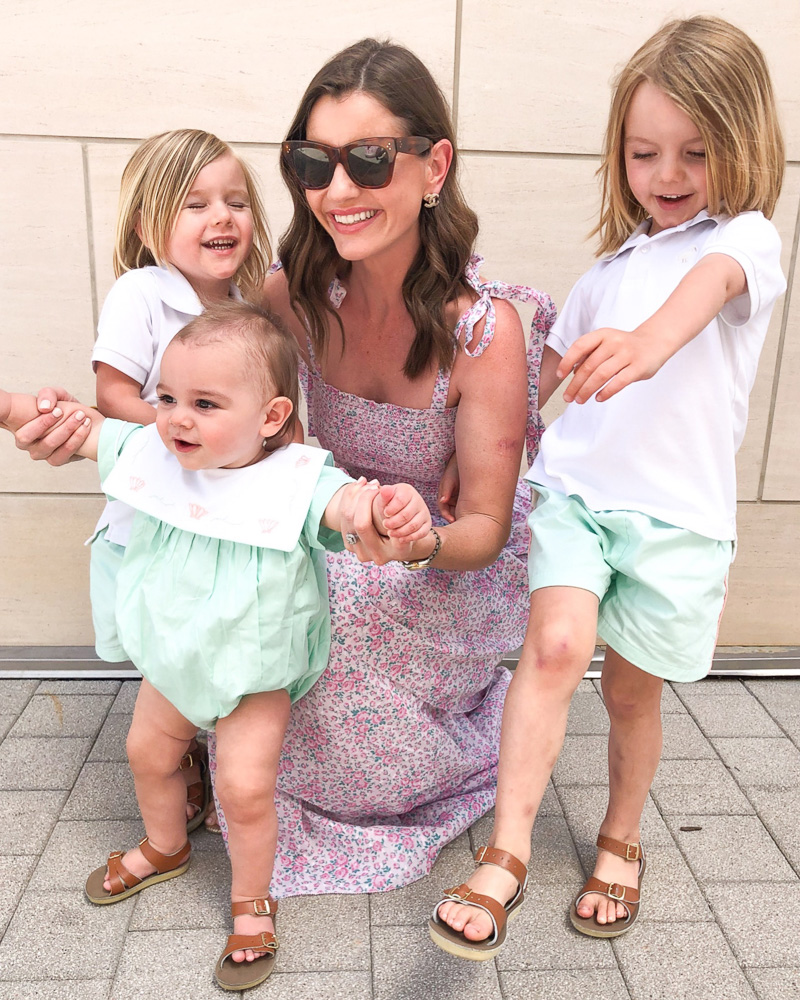 tiered dress // bow sandals // sunglasses // boys outfits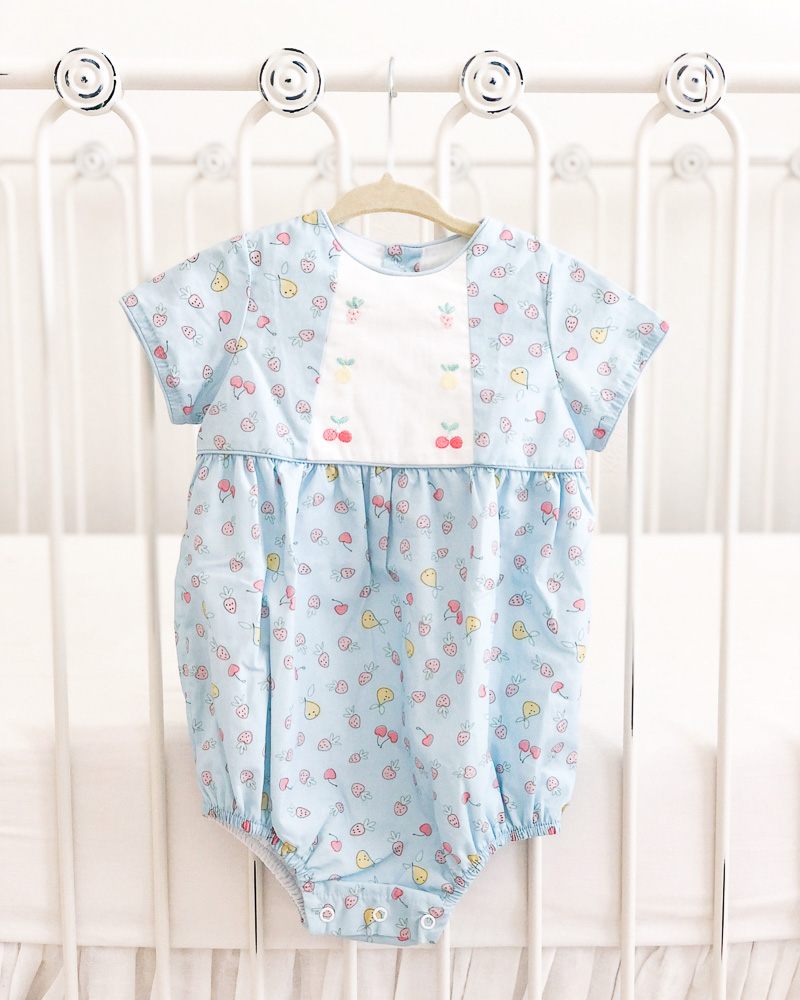 // fruit bubble //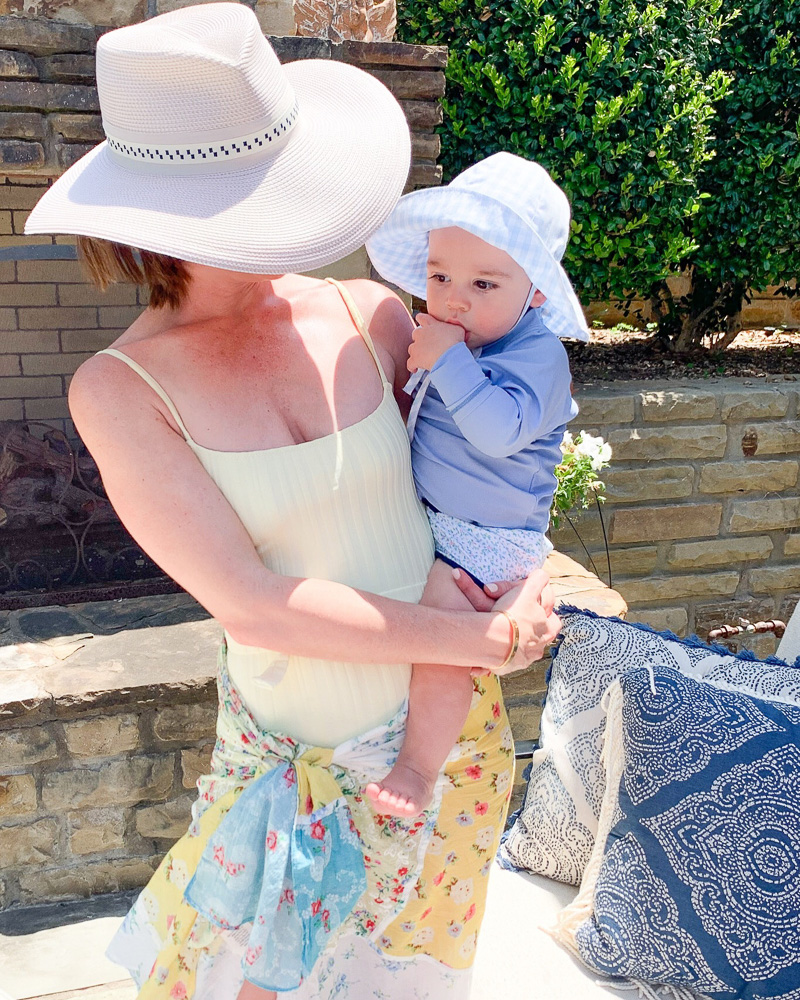 swim suit // sarong // hat // rash guard // swim trunks // gingham hat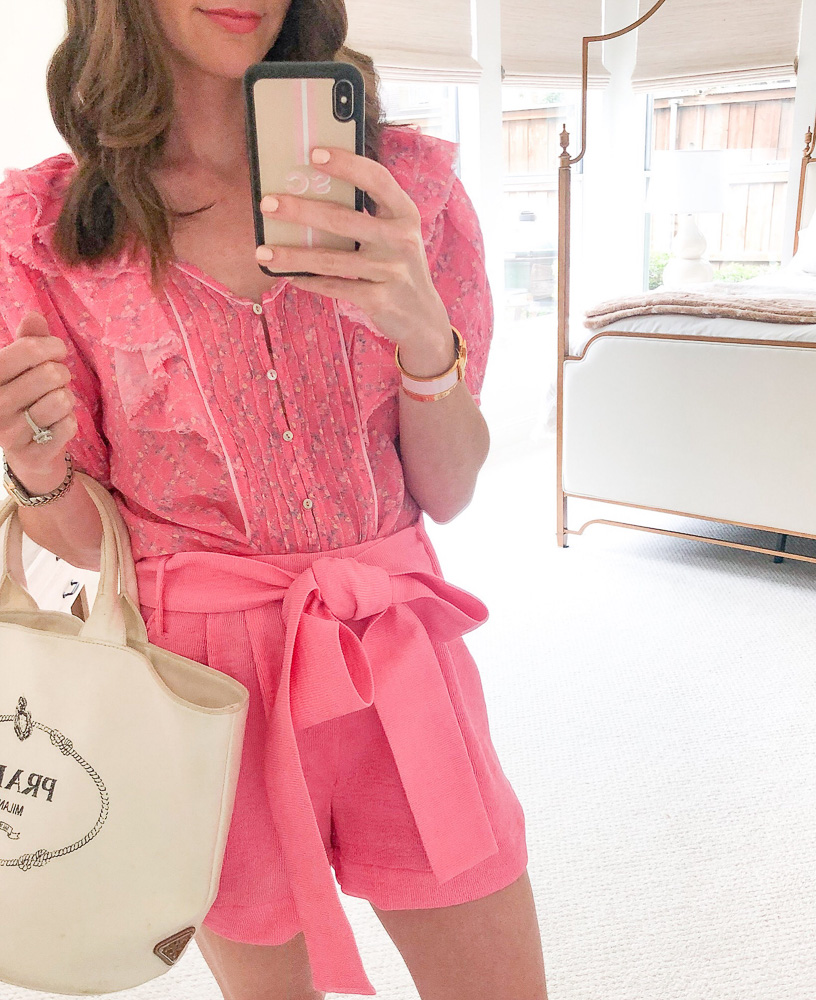 floral top // bow shorts // bag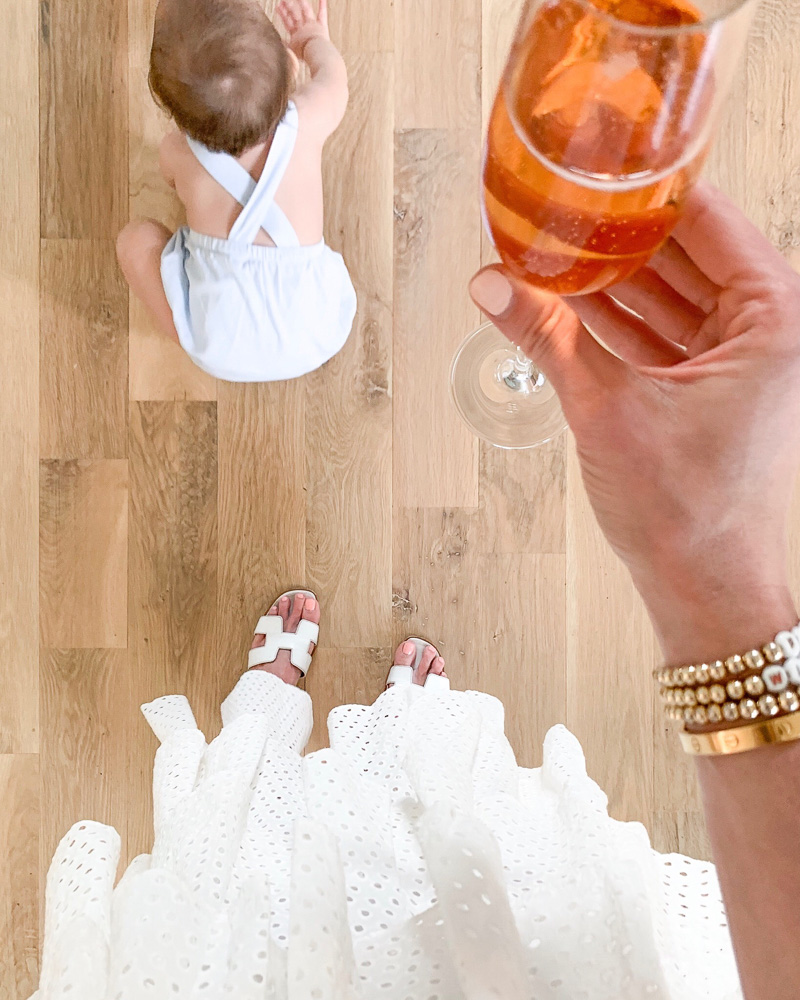 eyelet dress // sandals // bracelets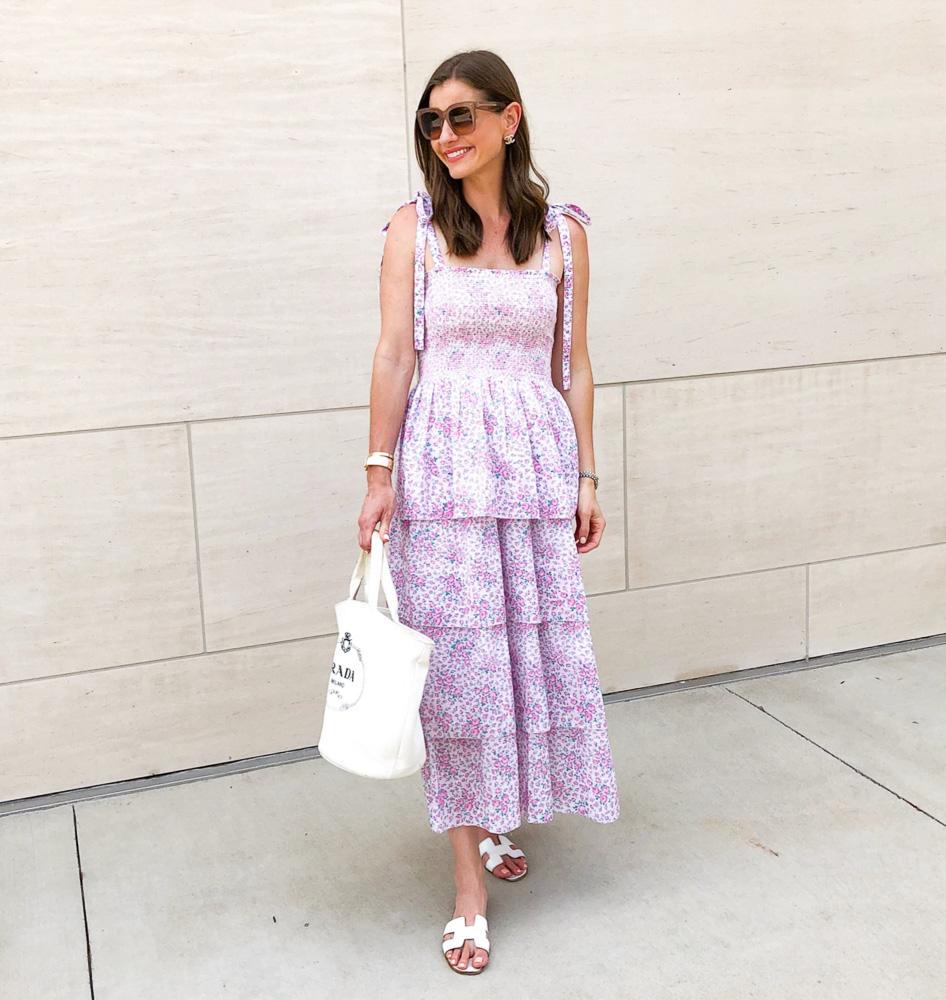 tiered maxi dress // sandals // bag // earrings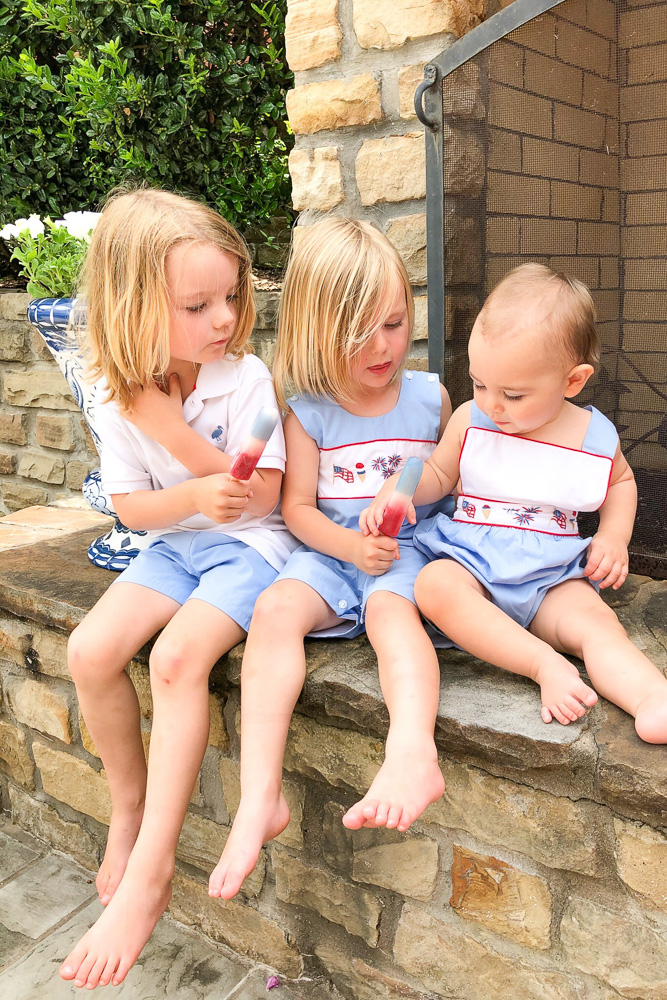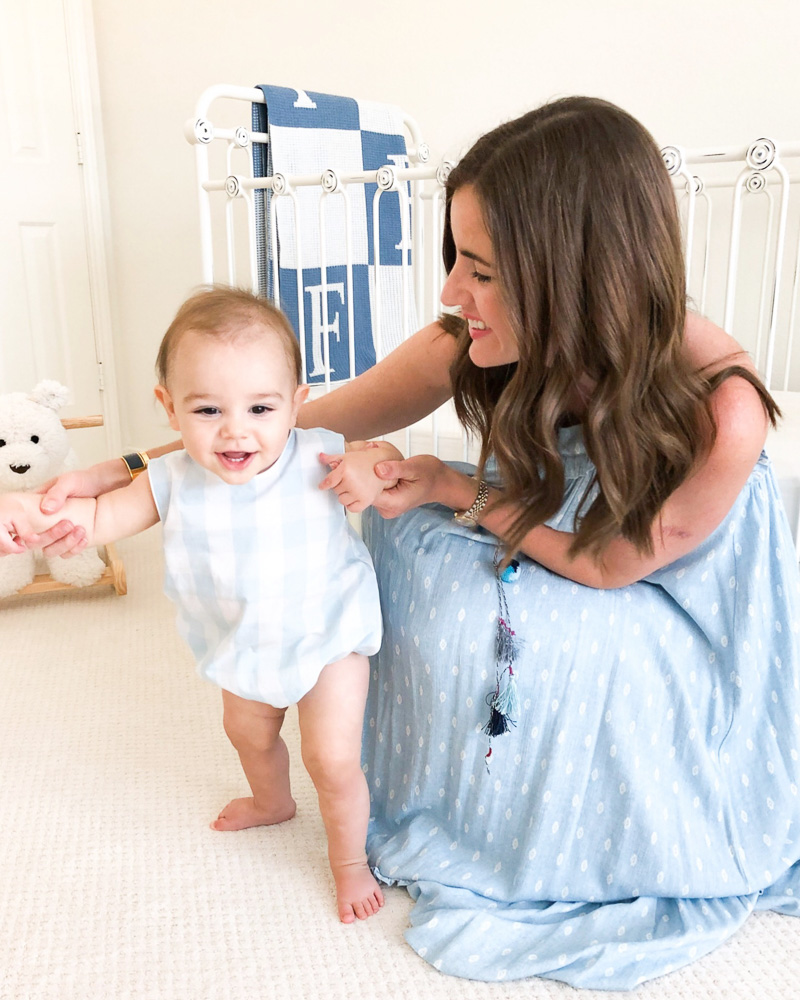 gingham bubble // maxi dress (similar) // rocker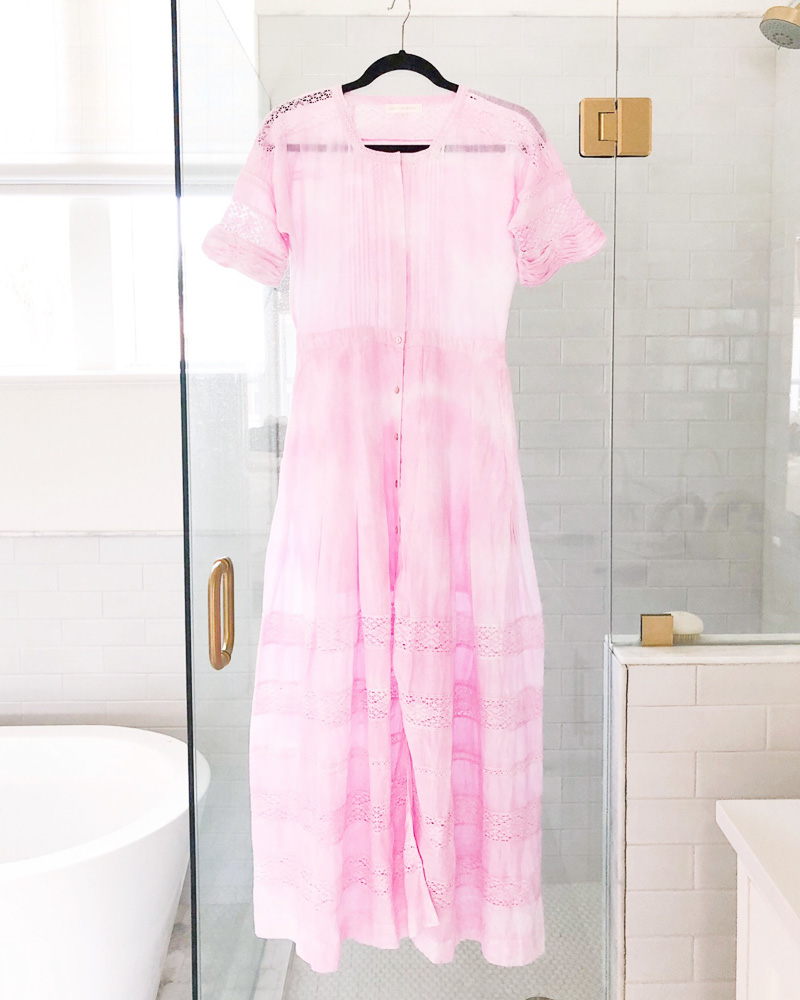 // tie dye maxi dress //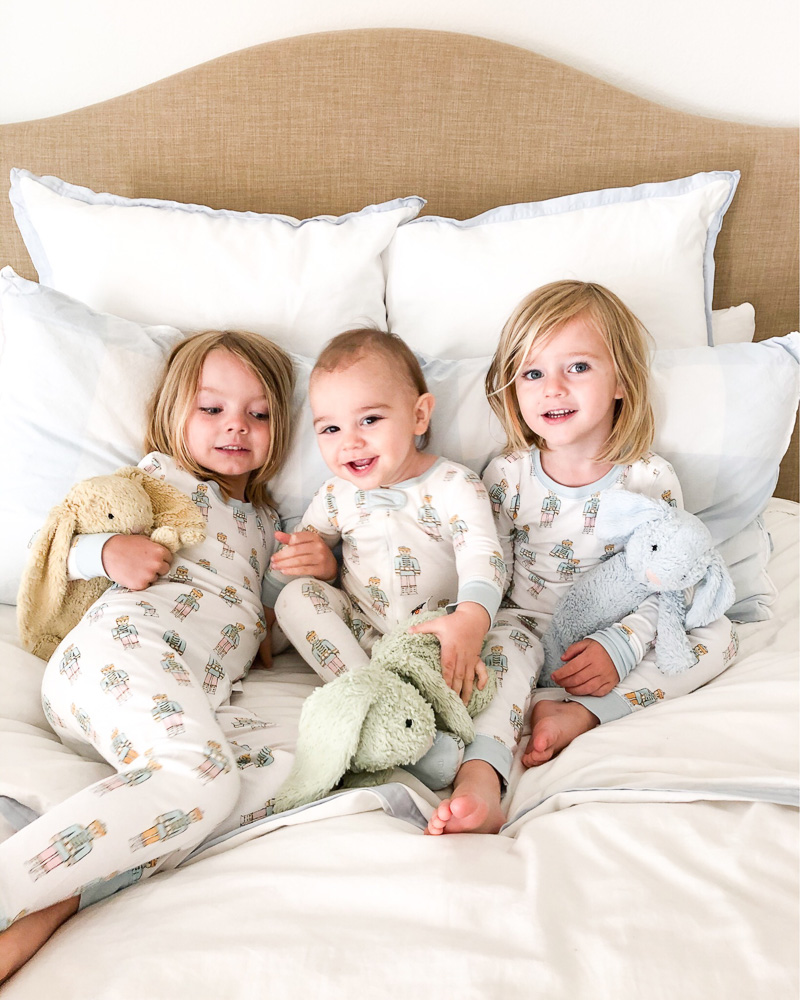 pajamas // border frame shams // border frame duvet // gingham shams
Cheers,
Stia, Jean and Katherine