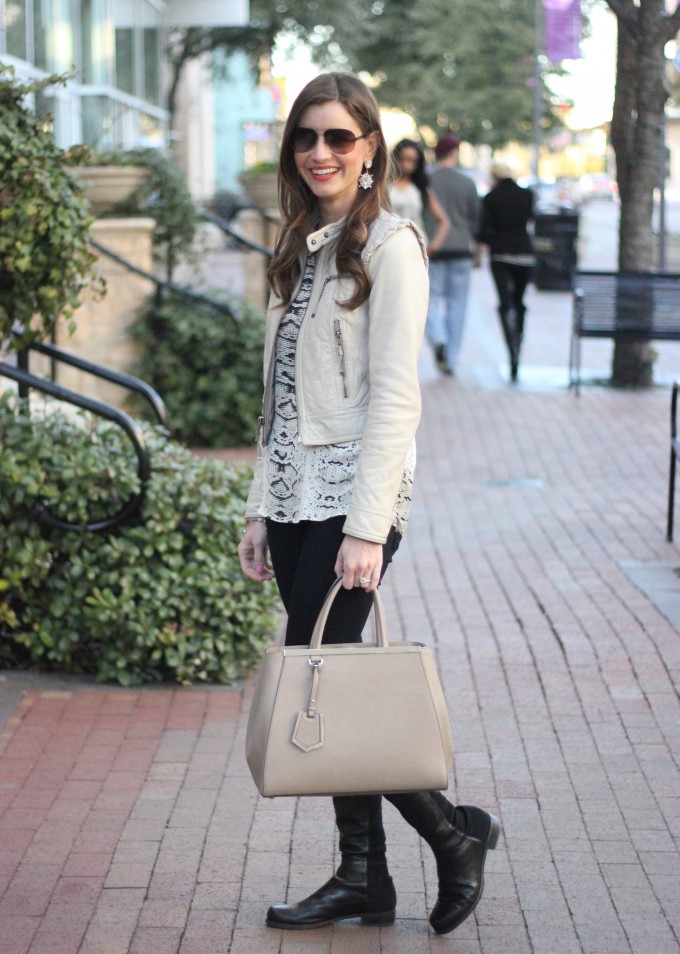 accessory jane earrings- gifted|juicy couture leather jacket (similar)|zara top|jbrand jeans|stuart weitzman boots|tai pearl bracelet (similar)|fendi handbag
Leopard has always been a neutral of choice for us.  Whether it be in our closets or home decor, a dose of leopard always seems just right.  While at Zara recently, this silky, snakeskin print top unexpectedly caught our eye & we decided to give it a try!  The light snakeskin print isn't too overwhelming and is perfect paired with black jeans or a flirty black skirt, & then with white jeans as we transition into the warmer months.  Adding these crystal drop "wow" earrings makes the perfect pop for this casual weekend wear.  We've found a little snakeskin is a welcome addition to our neutrals!
Photos taken by: Ashley Robertson of The Teacher Diva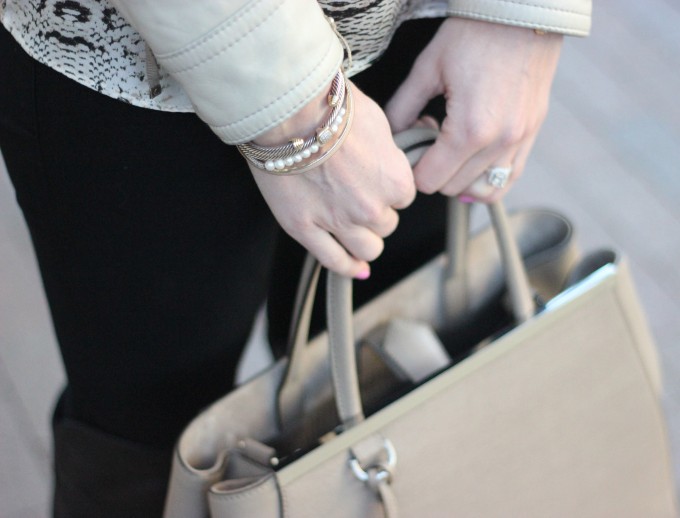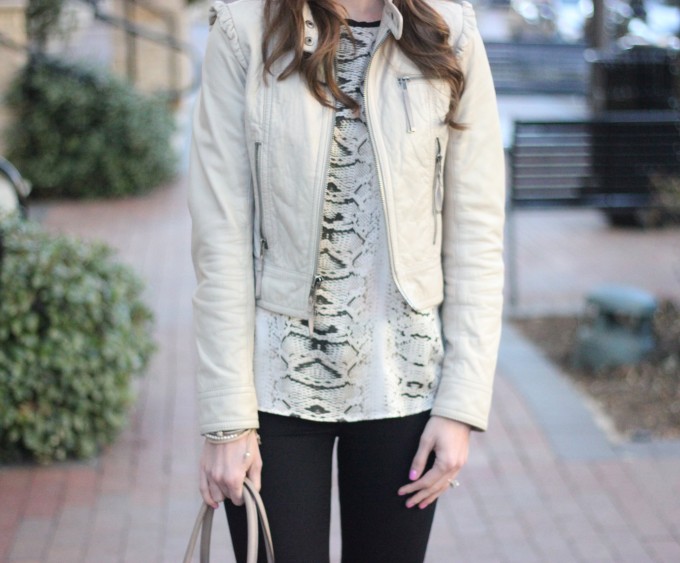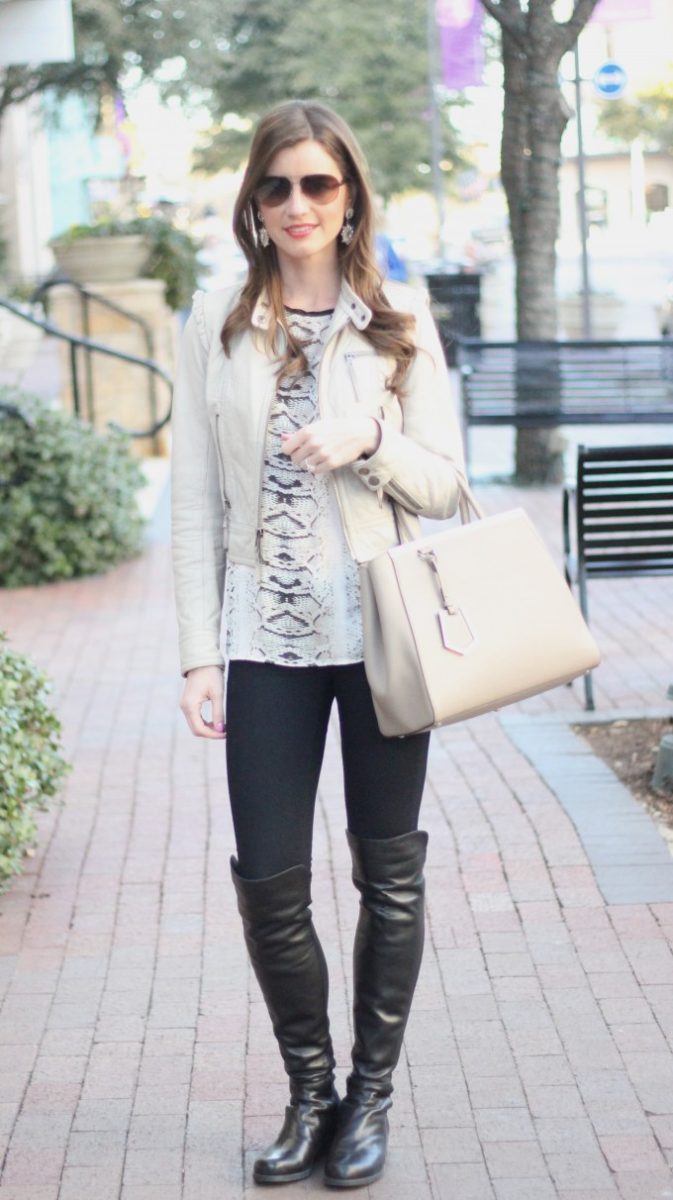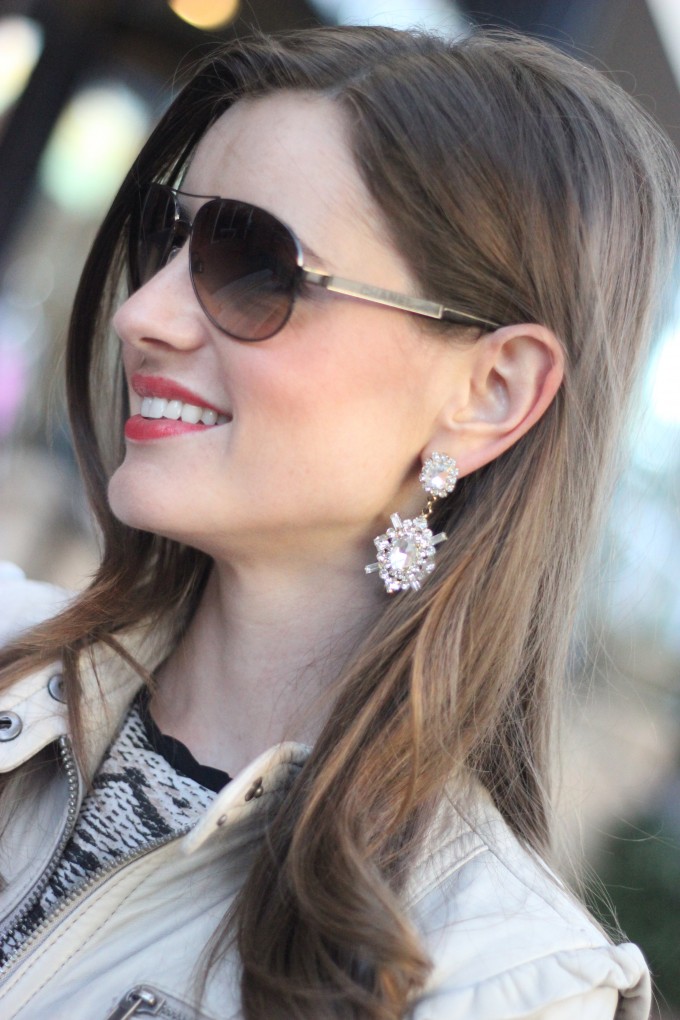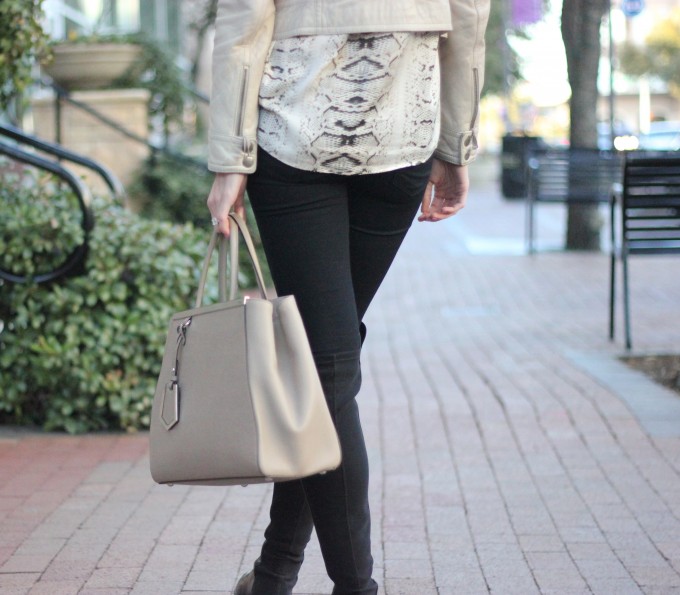 Shop Snakeskin:
Cheers,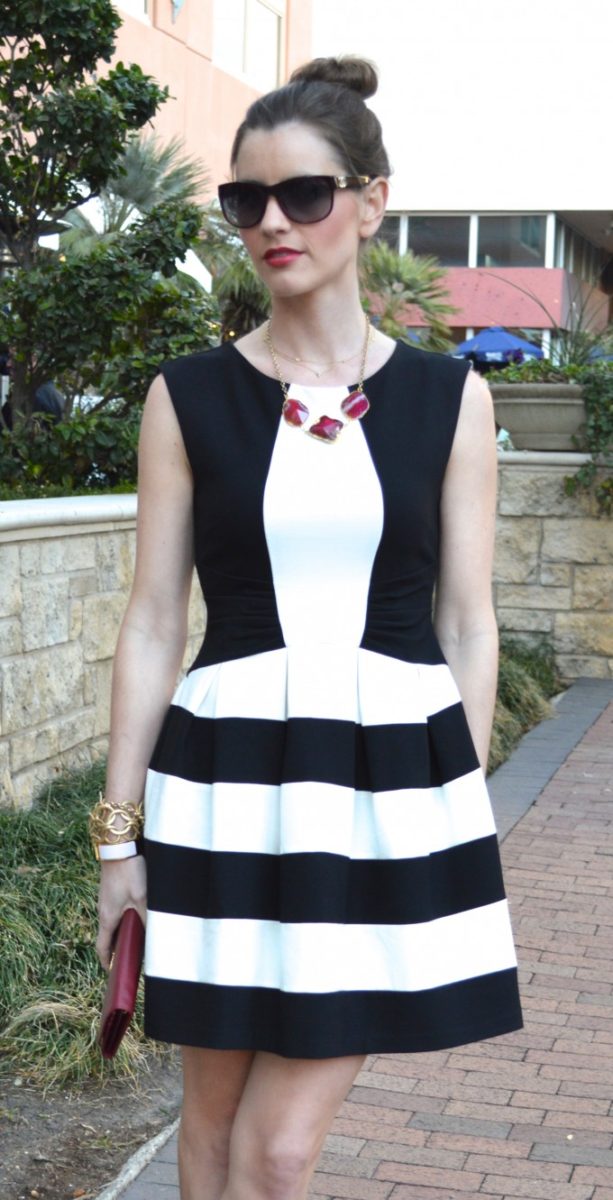 chanel sunglasses (similar)|joie leather jacket (similar)|the impeccable pig dress-gifted|impeccable pig necklace-gifted (similar)|prada wallet on a chain|christian louboutin heels (similar)|stella & dot necklace worn as bracelet(similar)|hermes bracelet
Black & white has always been a favorite for us.  And, when we saw this dress at The Impeccable Pig, we knew it would be a great addition to our closet – taking us from the last bit of winter, through spring & all the way into summer.  Black & white is such a classic, but also so on-trend this spring!  Add the color-blocked black and white stripes, and the fitted top & flirty flared skirt – well, we love it! Paired here with a leather jacket & fringe booties for winter, we also can't wait to wear it in spring and summer with a pair of wedges or strappy heels.  Find the dress here, or give The Impeccable Pig a call to see if it's available in-store!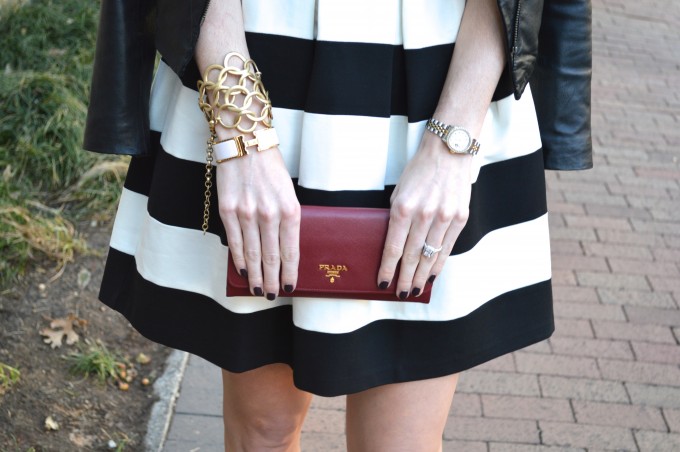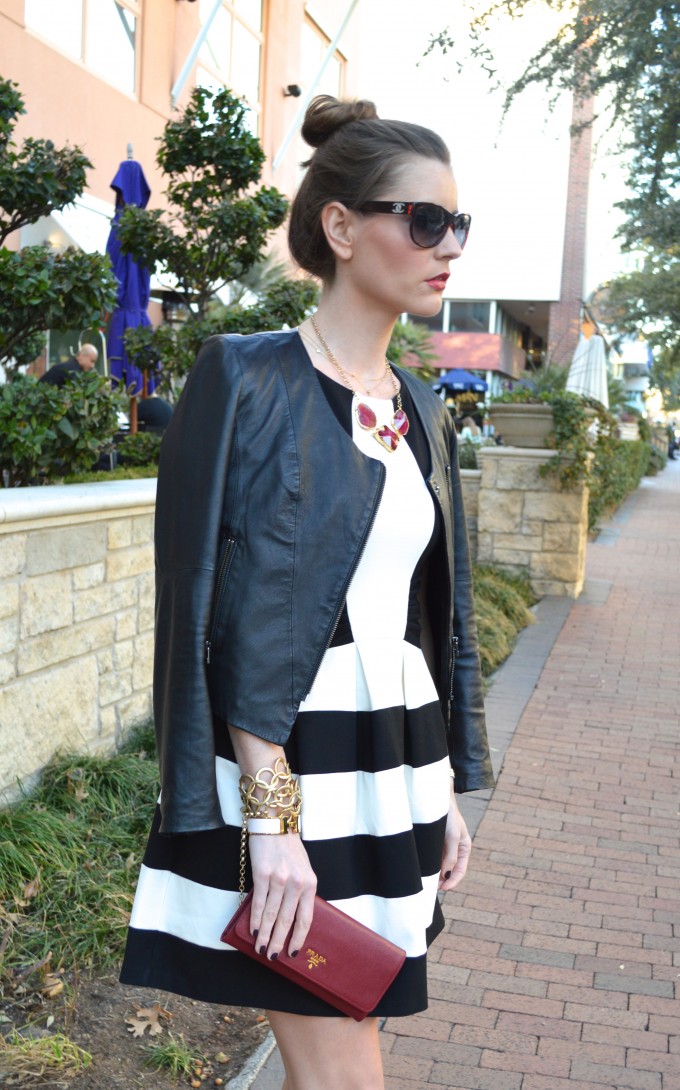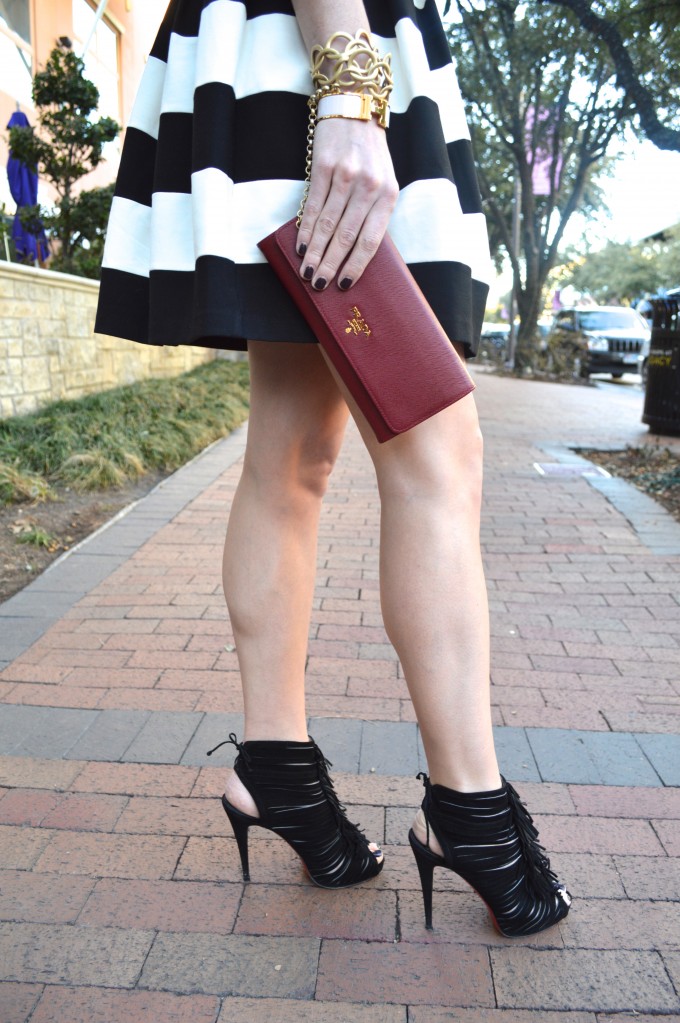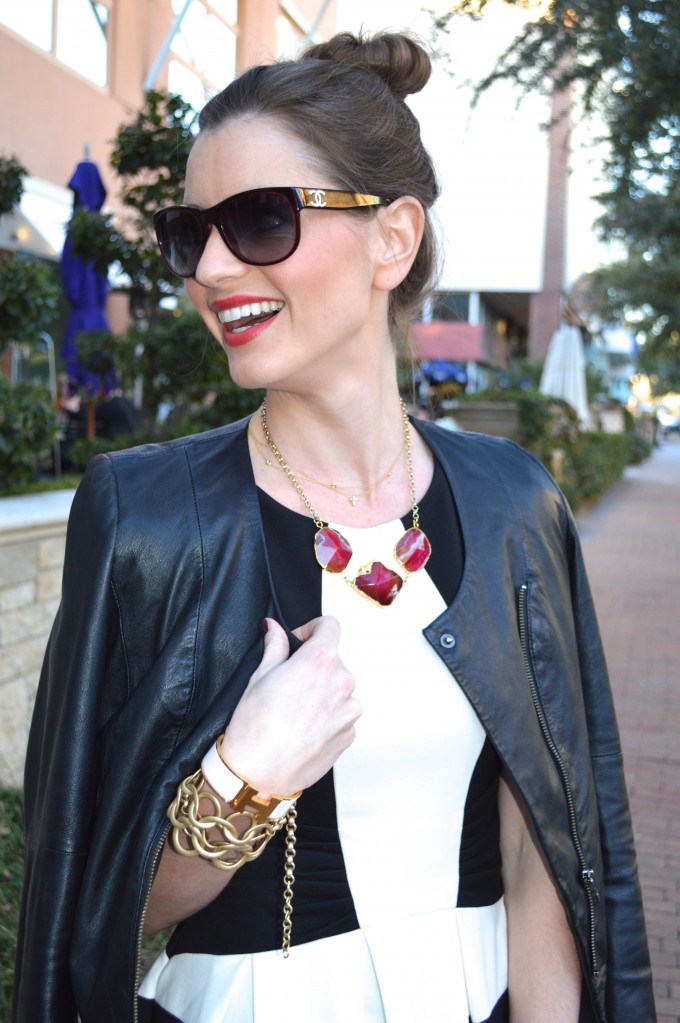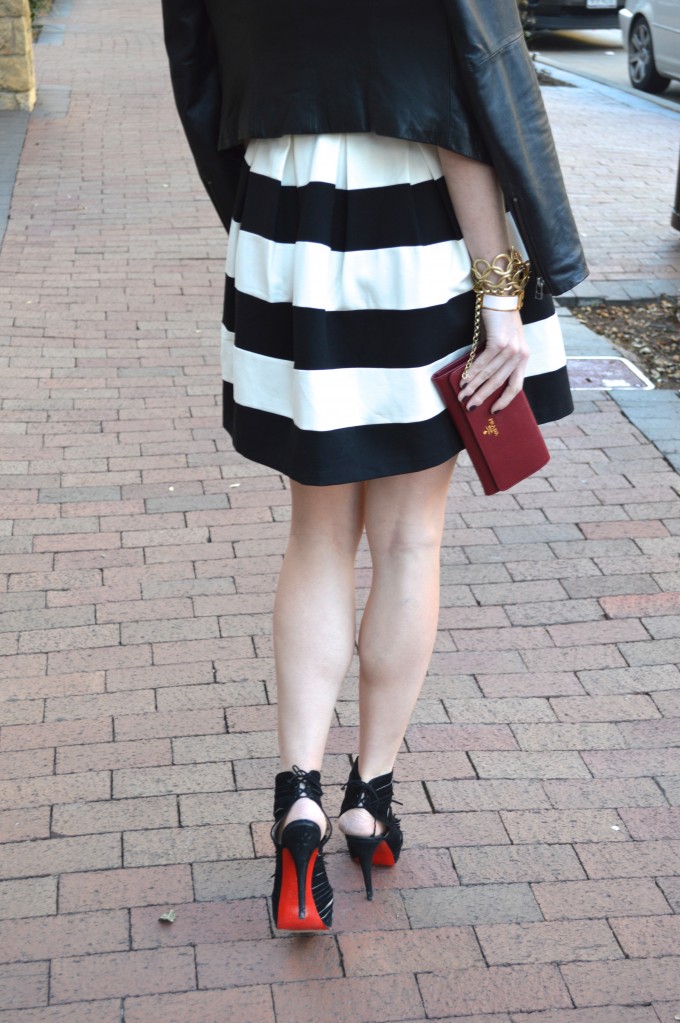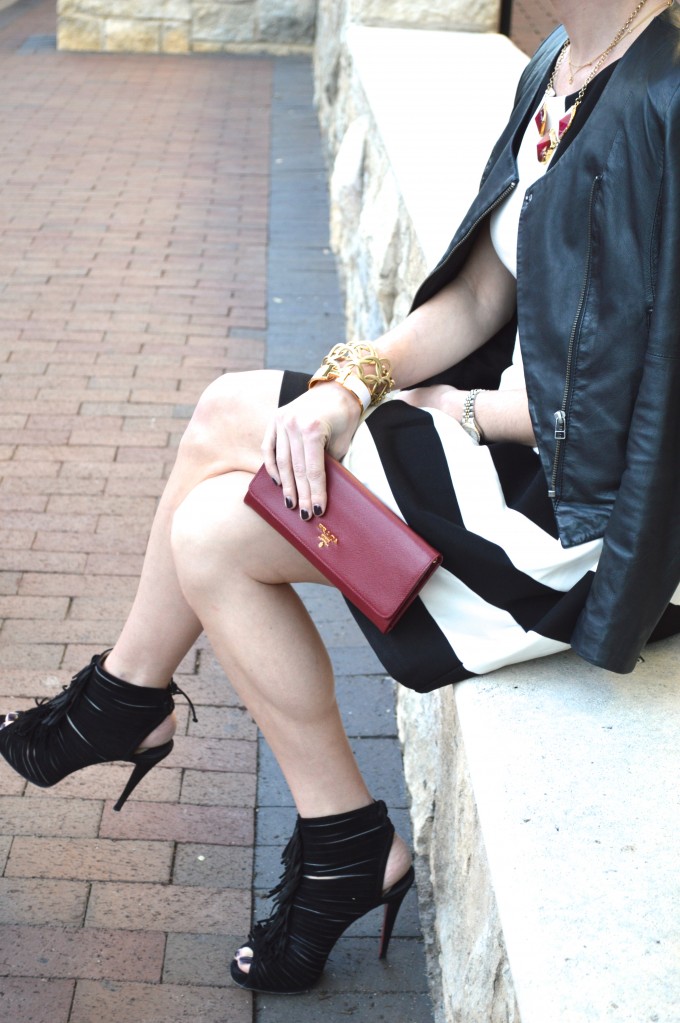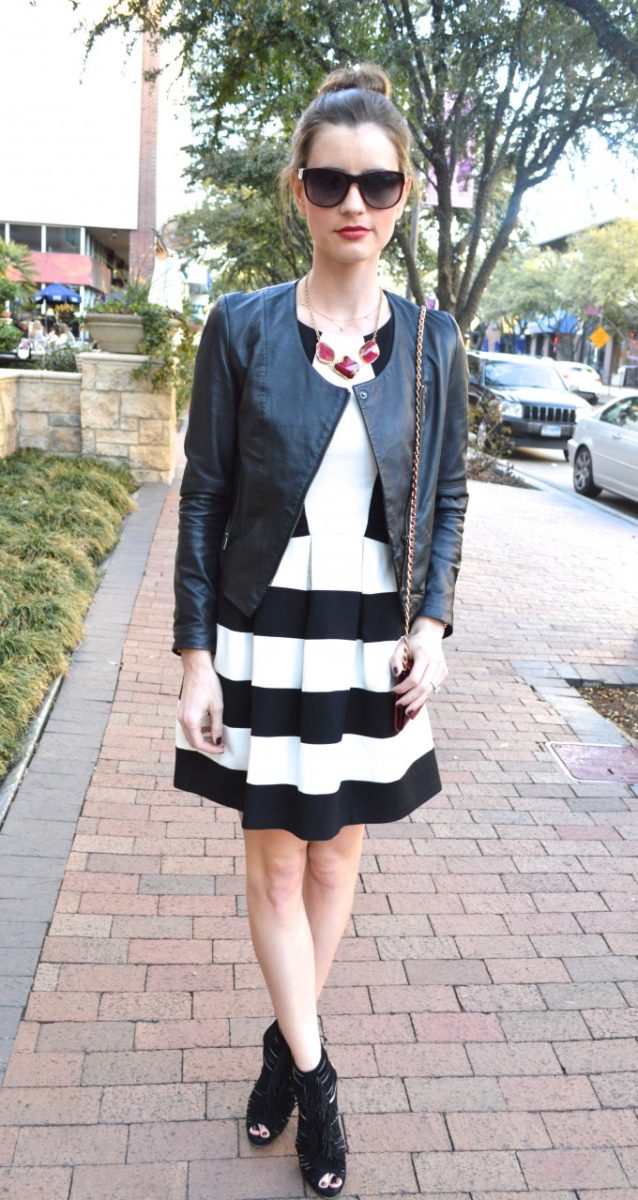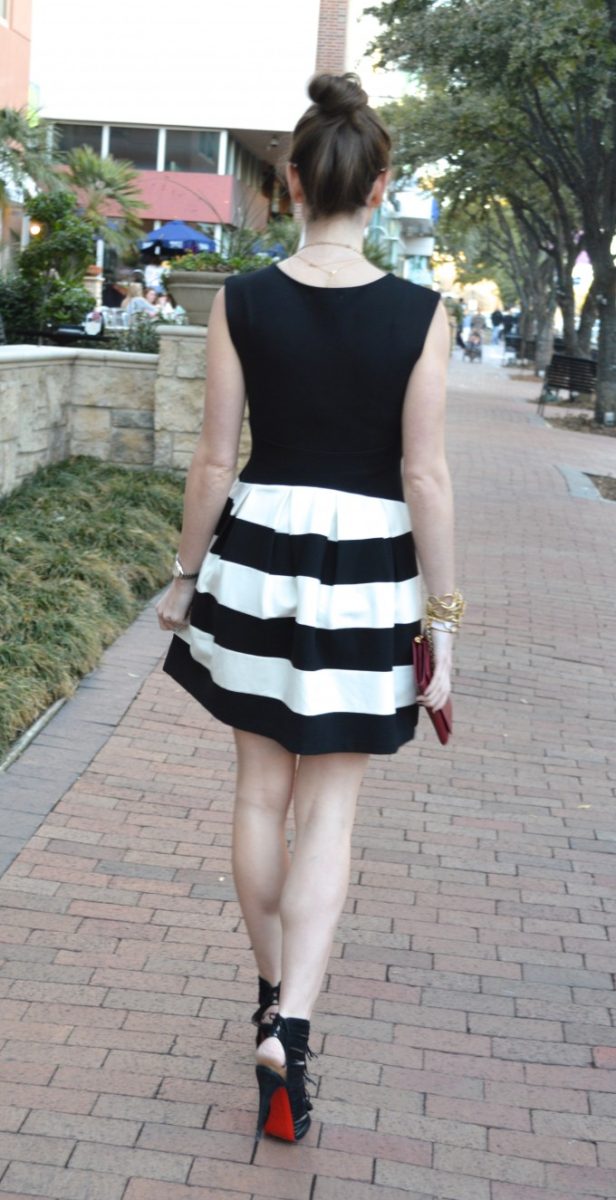 Shop Black & White Stripes:
Cheers,