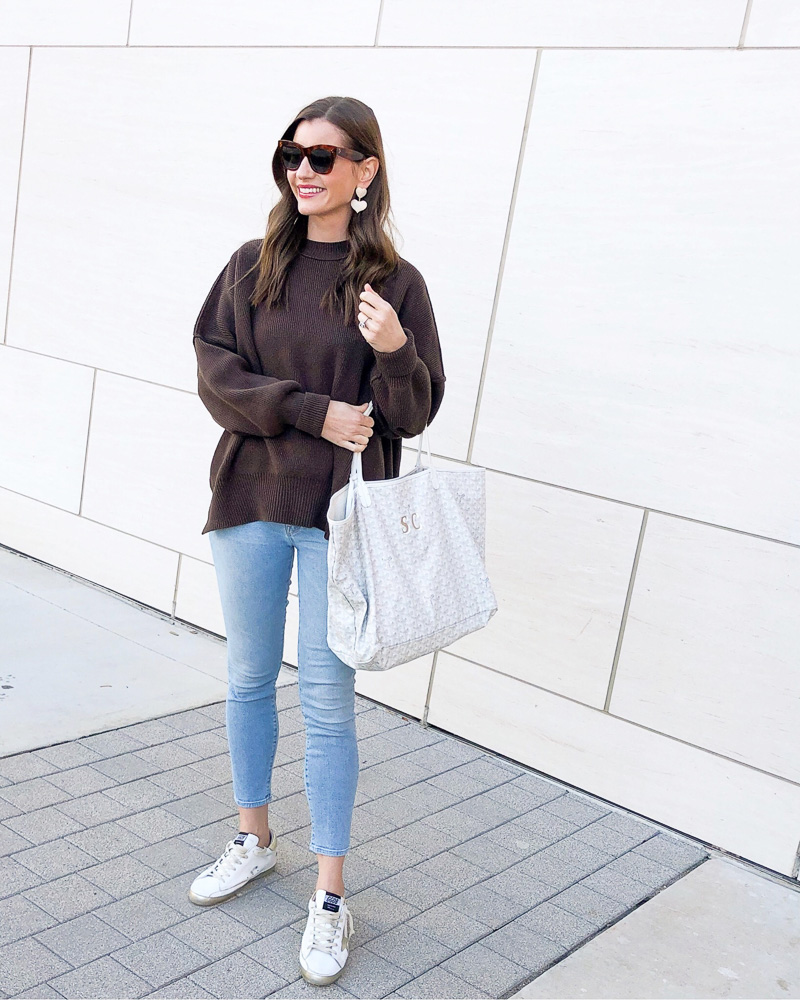 brown sweater // jeans // sneakers // sunglasses // heart earrings // tote bag
We started the new year with a two week break from blogging, just to recharge and have some down time. It was really nice, but we were ready to get back to it after two weeks! We missed you guys.
Katherine and Justin were in Austin with her family for Churstmas this year, so we had a fun belated Christmas celebration with them in January. It was so much fun for us all to be together, working puzzles, playing games and eating yummy food. 
William's 4th birthday was our next family get together. First on the list for his birthday was a visit to Reunion Tower with dinner at José on Lovers afterwards.  He loves going to Reunion Tower and it has become a birthday tradition. We also went to all the rest of his favorite restaurants for dinner all week long. On the weekend, we had a low key celebration with dinner at the house with the whole family and then bowling the next day. It was so fun, and also so funny, watching William and Henry trying to bowl. They loved it. 
Another milestone; Ford started eating solids! He is so interested in anything and everything that his big brothers do and eating is the same way. So far, he loves trying everything; he loves avocado, strawberries, bananas, artichoke, peas, corn, almond butter on bread and beans. We haven't been giving him purees, just small bits of whatever soft food we're having. He is a very enthusiastic (and very messy!) eater.
We decided that late January is a good time for us to have few plans, because it seemed like between being hit by the flu and a nasty virus that went around, we were mostly laying low anyway!
Most Popular Blog Posts
Top Selling Products
Instagram Round-Up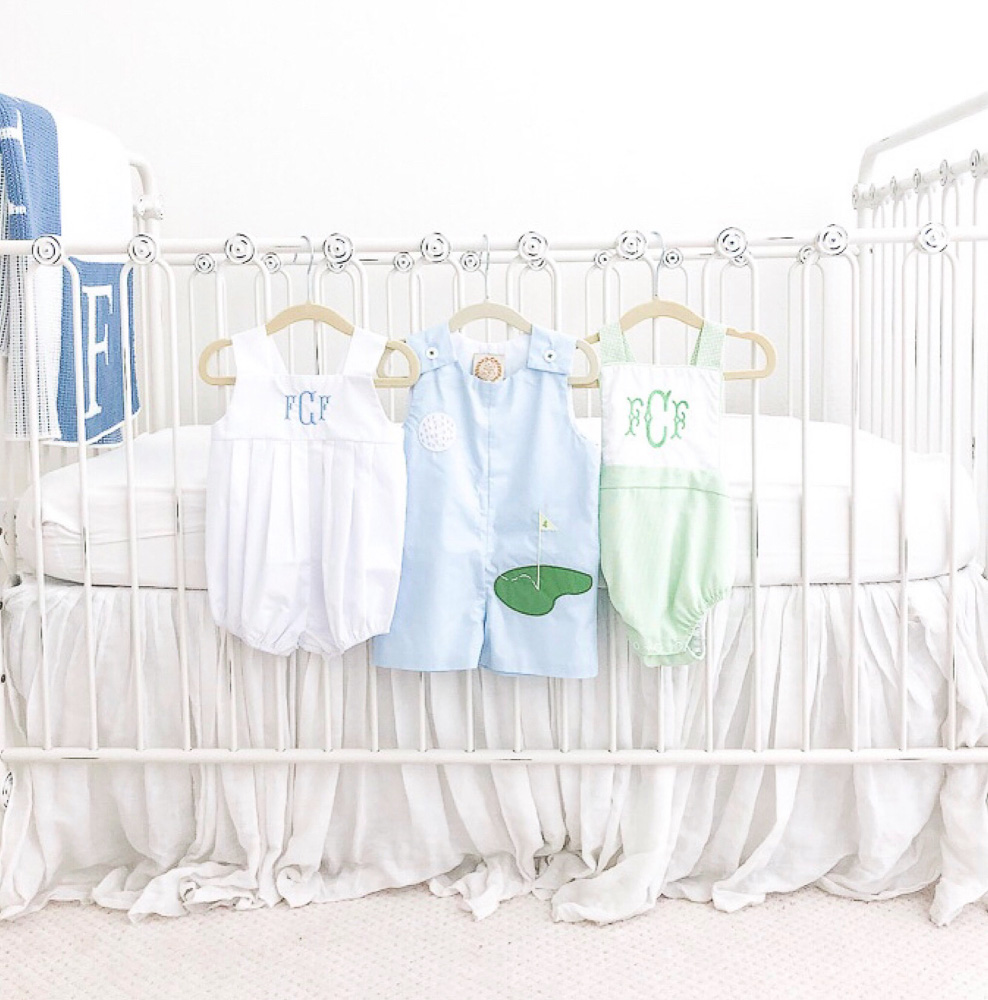 white bubble // golf jon jon // green sunsuit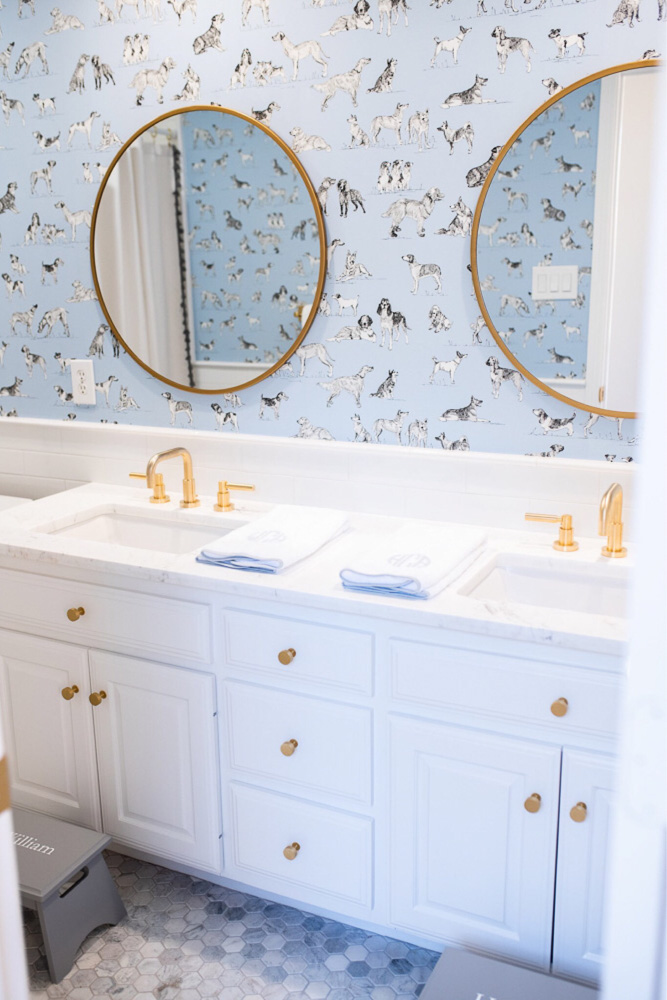 // bathroom details //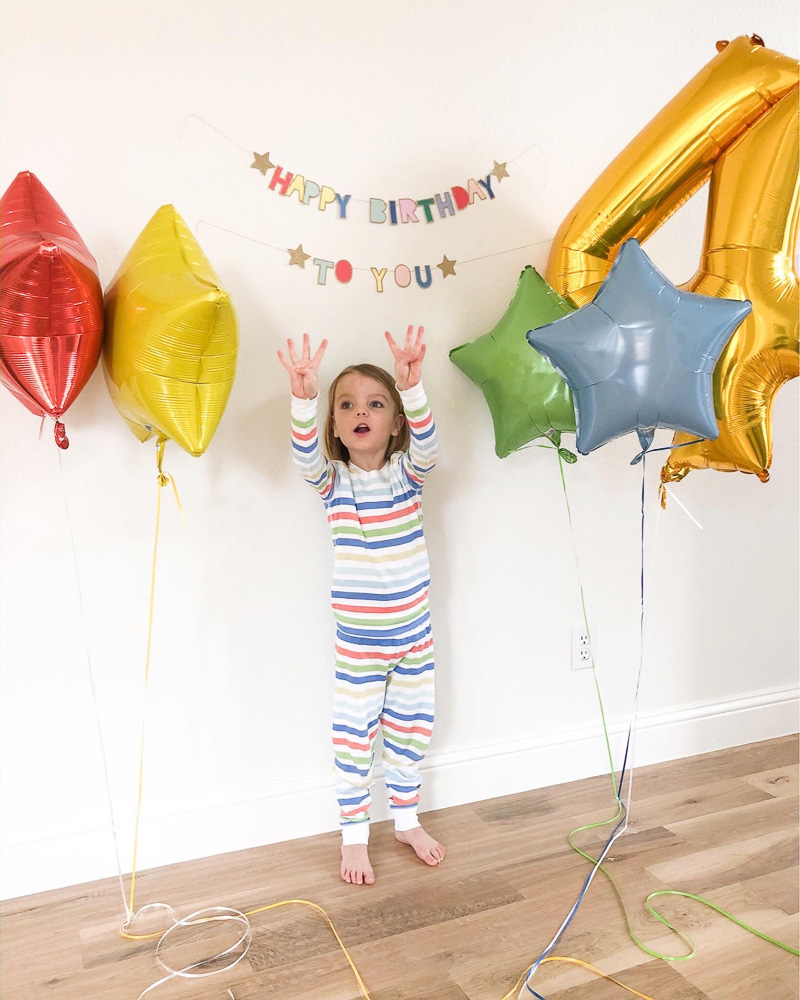 striped pajamas // happy birthday banner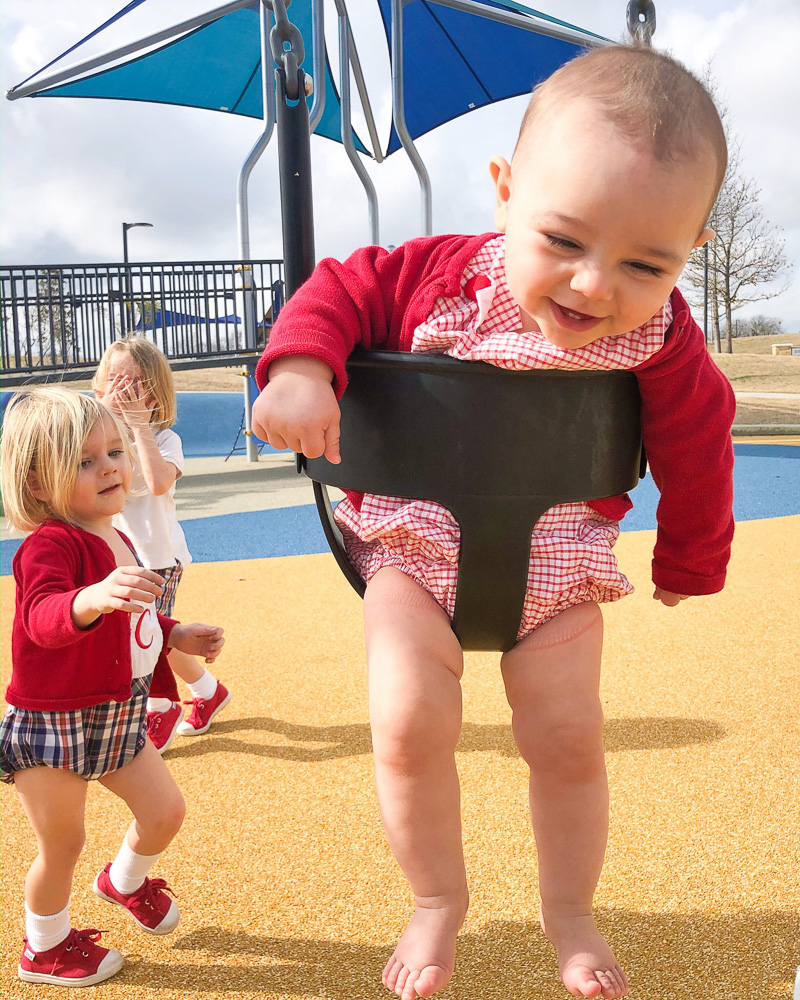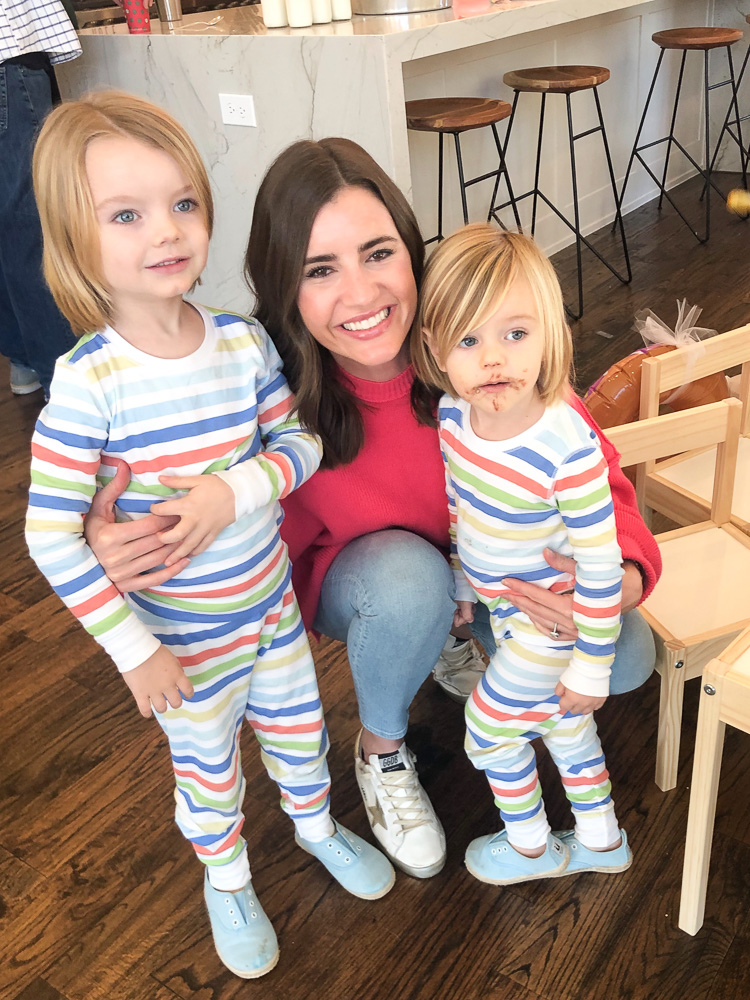 striped pajamas // pink sweater // jeans // sneakers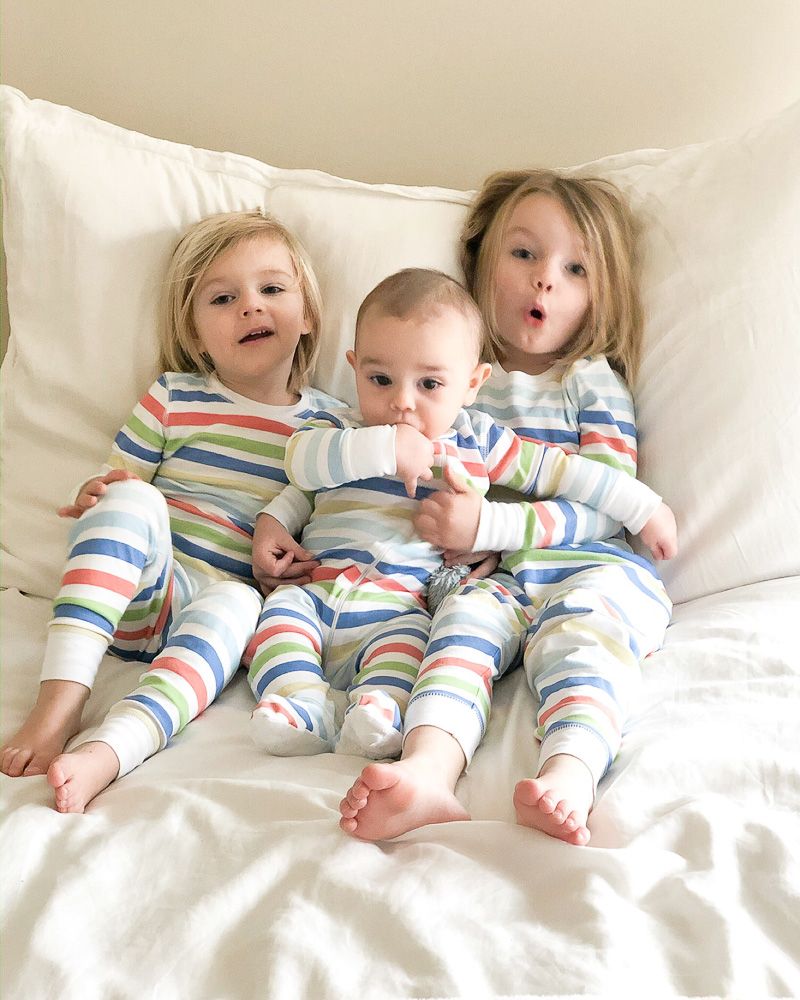 // striped pajamas //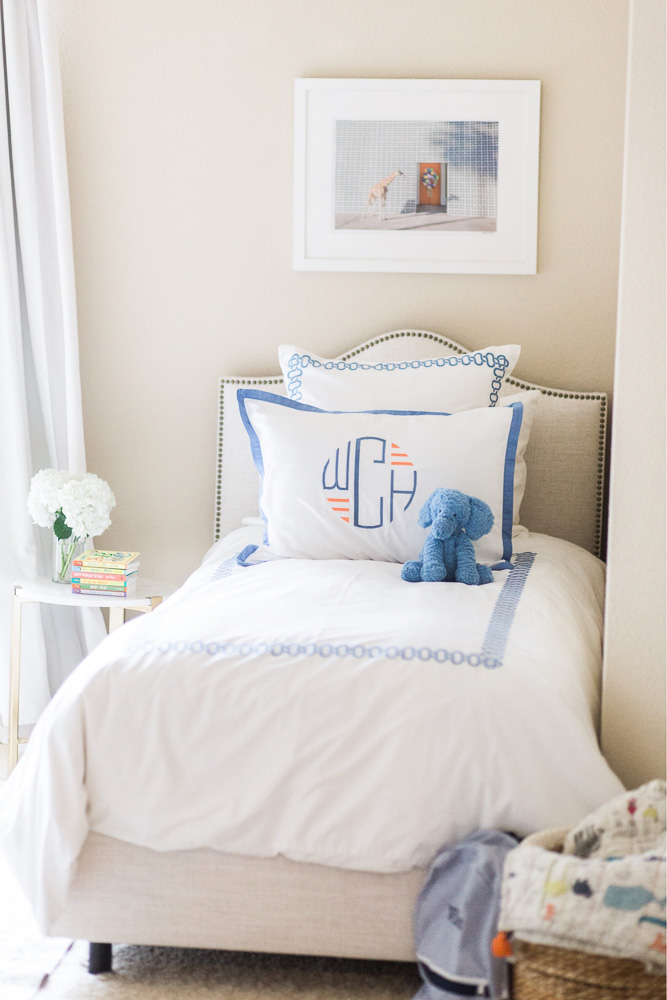 // bedroom details //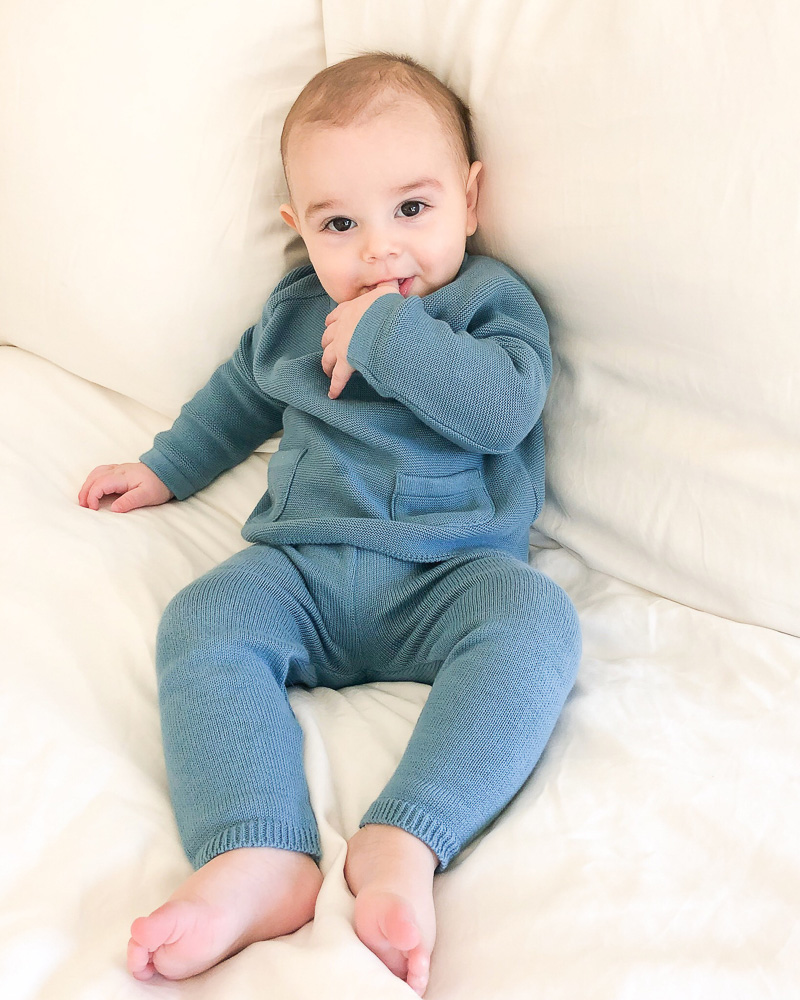 // pocket set //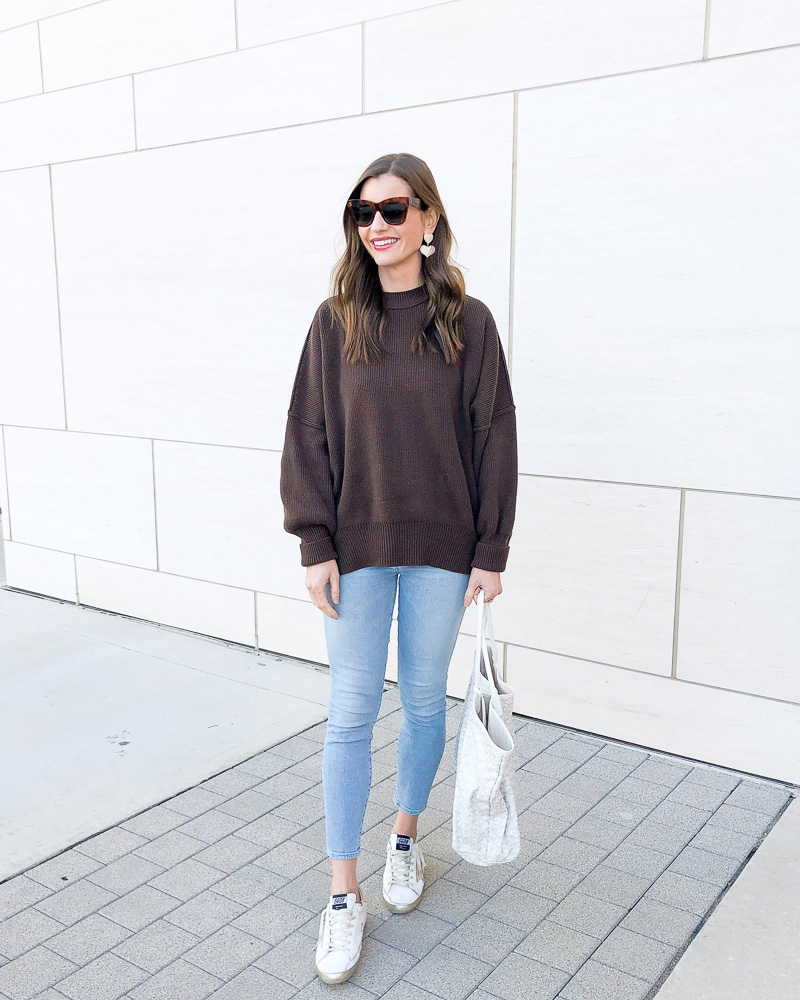 brown sweatwer // jeans // sneakers // sunglasses // heart earrings // tote bag
Cheers,
Stia, Jean and Katherine