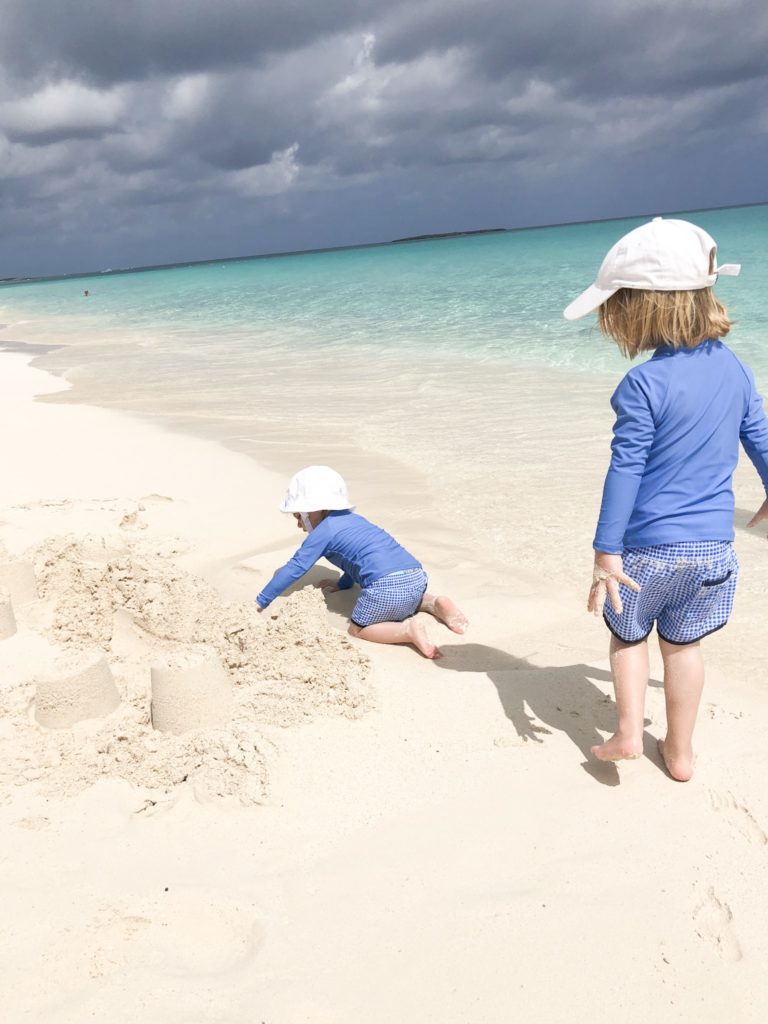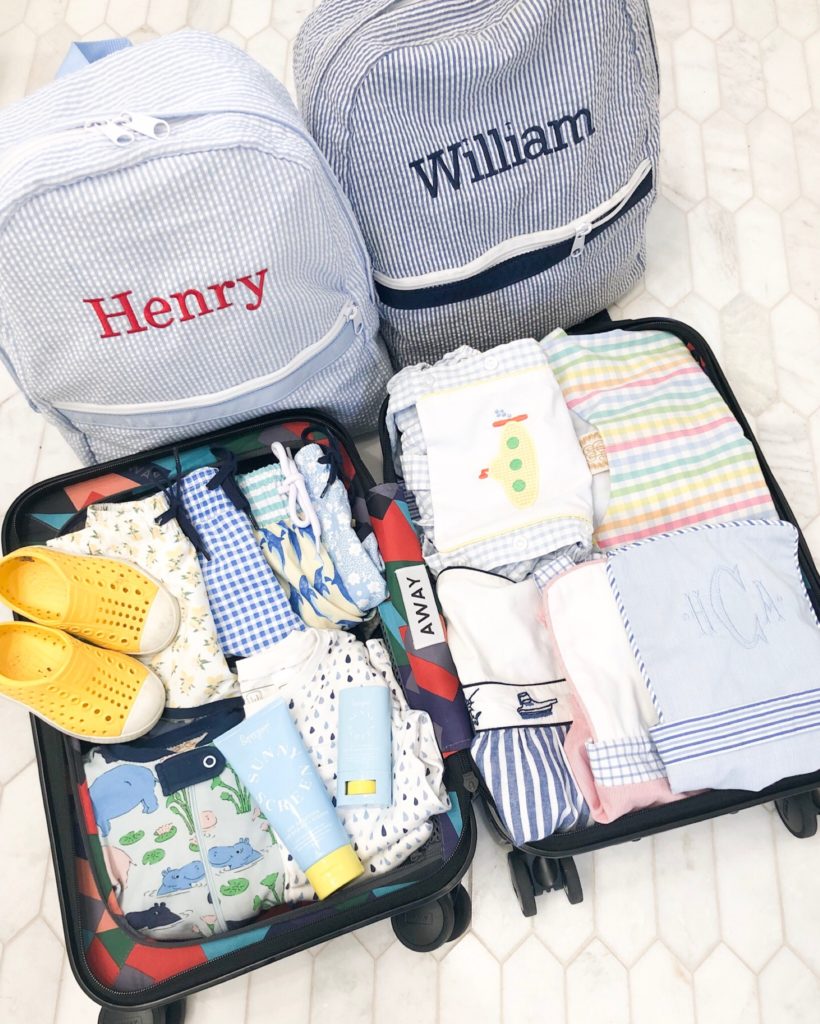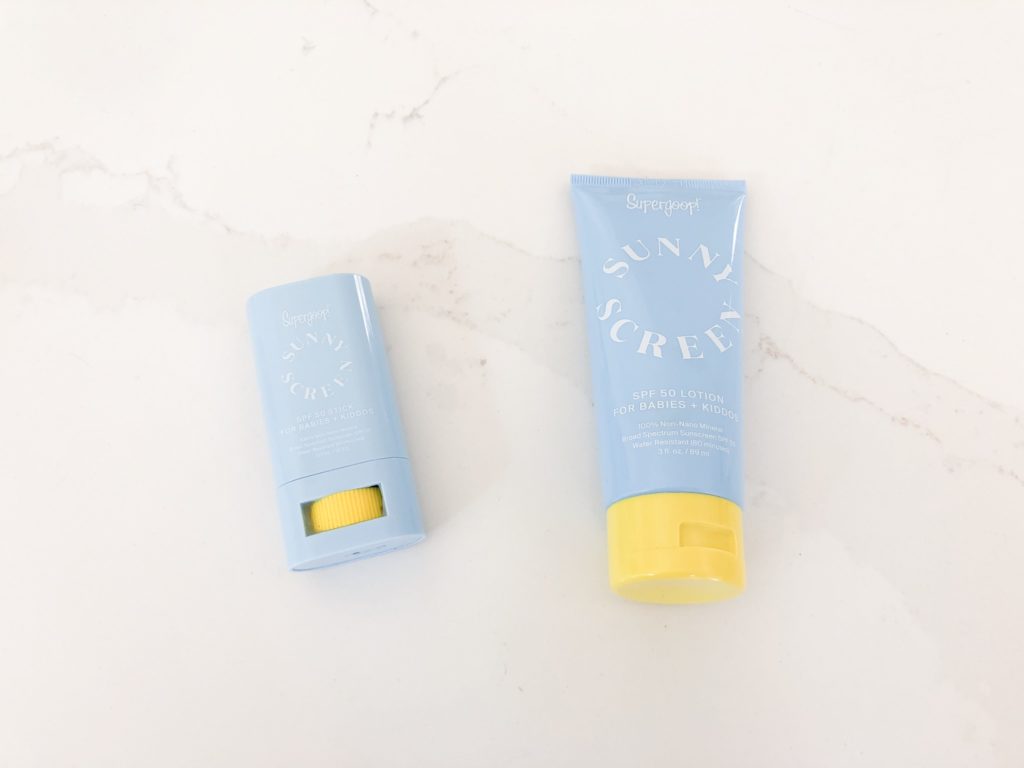 We are huge fans of Supergoop products and when we heard they were coming out with a line for kids we couldn't wait to give it a try. With our trip to the Bahamas in early May, we thought it would be the perfect time to see how it help us when we would be spending most of the day in the sun! Spoiler alert: We loved it. Sharing what products we used, what we loved and things to know below!
What We Loved
The babies & toddlers line at Supergoop was just released in late April. We tried the Sunnyscreen 100% mineral stick and the Sunnyscreen 100% mineral lotion. My favorite was probably the mineral stick – it was so easy to apply and honestly, the boys enjoyed putting it on themselves! I found the stick easiest for their faces, ears, neck and chest. It was so easy to reapply, too. The mineral lotion is good for their arms and legs, but I found it a little harder to rub in – I may have just used a little too much. I carry the mineral stick in my purse so I can apply during the day.
What to Know
One thing that we love about Supergoop is that they have a list of ingredients they'll never use in their products available online. Their products are clean and the babies & toddler sunscreens are hypo-allergenic, fragrance-free and silicon-free. The products that are meant for adults are clean enough to be used on kids, too. Supergoop also is EU compliant – which means they follow the standards used in the EU – which are much stricter than the US.
Where to Buy
The Sunnyscreen is available online at Supergoop only.
Price
Supergoop is a little more expensive than your standard kids sunscreen, but I am willing to pay more for a product when I know what's in it and that it won't harm my babies!
What We love from Supergoop
We love Supergoop and have been using their sunscreen products for years. Here are a few of our favorite products:
You can find these products at Supergoop, Nordstrom and Sephora.
Shop Supergoop:

Cheers,
Stia, Jean and Katherine