embroidered dress // straw tote // round sunglasses
Our first trip to Hawaii was amazing! I had always heard that Maui is beautiful and it truly is. We stayed in Wailea at the Four Seasons. To be honest, it was hard to leave the resort. The property was stunning and the service impeccable, but we did manage to go off property for a few dinners and a snorkeling excursion! There are so many activities to do if we wanted to be more adventurous, but we were looking for a more laid back, relaxing vacation. It was the first time we had been away from the boys for longer than a weekend, so we just wanted to take it all in – sleep in, enjoy peaceful meals and be able to read a book by the beach and pool! Let's just say that we can't wait to visit Maui in January again!
What to Know about Four Seasons Maui:
All rooms have a Lanai – The weather is beautiful, so we spent most of our time outside. We woke up pretty early our first few days there, so it was nice to enjoy our patio and see the ocean during sunrise.
Adults only pool – The adults only pool is tucked away and so peaceful! We had a hard time leaving the pool each day to get ready for dinner. The service was amazing, it was quiet and the views were breathtaking. We ate lunch at the swim-up bar and took in the views most days. The adults only pool isn't very big, so get there early to reserve a lounge, especially if you prefer shade, like I do!
Breakfast buffet – The first thing we did after we woke up every morning was head to the breakfast buffet. With the time change, we were naturally waking up early so we enjoyed a nice, leisurely breakfast each morning. The buffet was amazing – every kind of fresh fruit, POG juice, smoothies, omelette bar and pancake bar. Coffee and views were amazing, too!
Book your massage in a beach hut – I booked a massage one morning and had the option to do it outside in a beach hut with views and the sounds of the ocean vs. in the spa. It was only $20 more and well worth it!
Poolside massages at each pool – You can truly be pampered anywhere you go at the Four Seasons. They offer poolside massages at each of the three pools every day. You can choose how long and what type, too. I decided to do this at the end of our trip and it was amazing! I felt so relaxed after it was hard to get moving again!
Lobby Bar and hula dancing every evening at 5:30 – The entire resort is open air and when you walk into the lobby, it's breathtaking! The Lobby Bar was one of our favorite spots to get a drink before dinner. As usual at the resort, the views are breathtaking, the cocktails are works of art and they play live music along with a hula dancer starting at 5:30. We loved the atmosphere of this bar.
Complimentary Shuttle around Wailea – We didn't rent a car, so it was nice having the complimentary shuttle to get around. Caleb used it to get to/from Wailea Golf Course and we took it to dinner at Monkeypod and Morimoto. If you plan a more adventurous vacation, you would most likely want to rent a car.
Walk the beach path – There is a beach path in front of the Wailea hotels. We loved walking this path in the mornings and then grabbing a green smoothie from the Beach Walk Cafe at the hotel. It's an easy walk, right above the beach.
Service at the beach and a small private beach in front of the hotel – All Maui beaches are public, but the Four Seasons has a great set-up for their guests on the beach. We were greeted with lounges, umbrellas, towels and ice water that kept being refilled. It was so peaceful!
Boutiques – I fell in love with the Boutique on site at Four Seasons. It carried so many brands that I love and I could have packed far less and picked up a few dresses there! So many cute sun hats, sandals and bags, too.
We decided to do a half-day snorkeling trip halfway through our trip. We booked through the Four Seasons and they recommend Kai Kanani for any snorkeling excursions.  We highly recommend this excursion for anyone visiting Maui, but especially during the winter because you get to see so many whales! We were picked up from the hotel and it was a quick ride to where we got on the catamaran. We snorkeled Molokini, where we swam with an endangered Hawaiian Monk Seal. The other spot we snorkeled was "Turtle Town" where we saw so many huge turtles.
It was hard being away from the kids that long, but it gave Caleb and me a chance to truly relax and unwind. It was the longest we had ever been away alone since having the boys!
PS: You'll find shoppable links below each picture and a round-up of what I wore at the very end!
What to pack for Maui in January:
sweatshirt // jeans // slip on sneakers // tote bag // monogram carry-on suitcase
tassel cover-up // ruffle swim suit // round sunglasses
coral cover-up // white ruffle swim-suit // striped sun hat
oran sandals (similar) // dress // clutch
blush sunglasses // striped swim suit // white cover-up
striped bikini // white ruffle bottoms
tassel cover-up // gingham swim suit (similar) // oran sandals (similar) // straw tote bag
gingham swim suit (similar) // hat // straw tote bag
leopard dress // round straw tote // round sunglasses // oran sandals (similar)
grey maxi dress // straw tote // oran sandals (similar)
oran sandals (similar) // dress // clutch // round sunglasses
ruffled top // hat // round sunglasses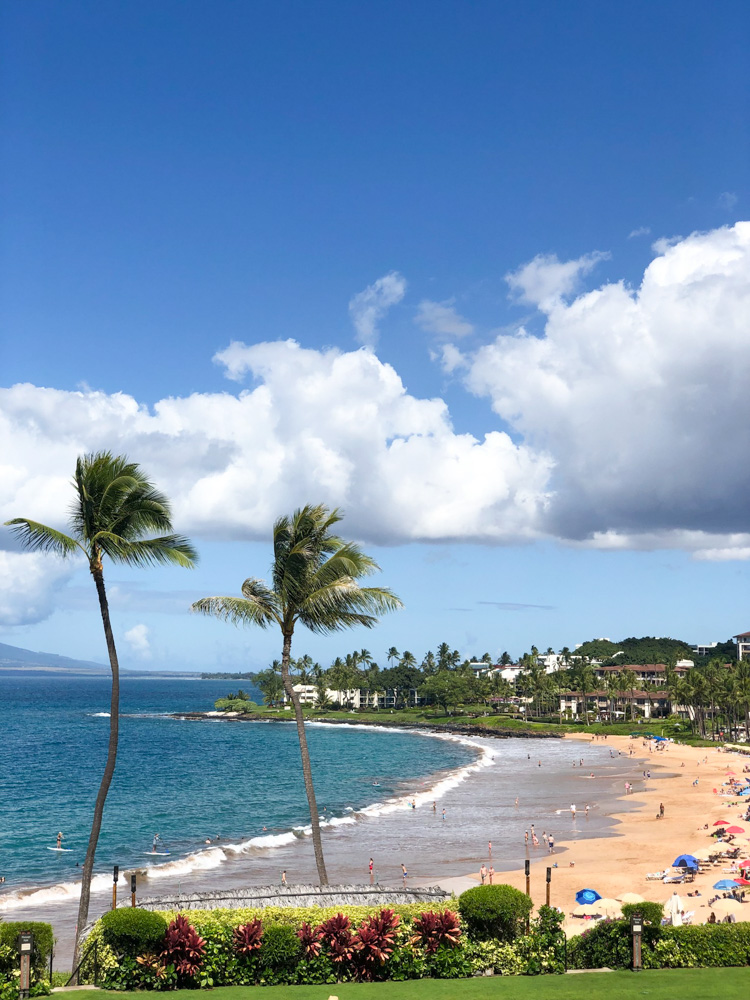 Shop Maui in January:

Cheers,
Stia, Jean and Katherine