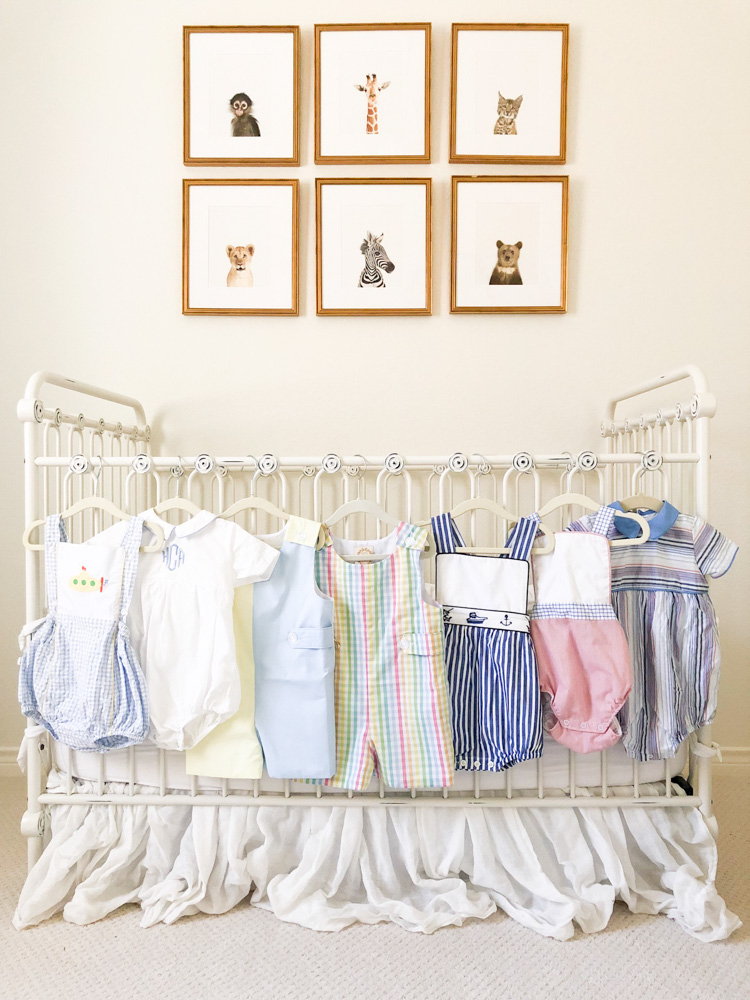 The Beaufort Bonnet Company
The Beaufort Bonnet Company has been our go-to for children's clothing since William was born three years ago! We used bow swaddles and debut sets for both boys as newborns. I especially love the all the classic pieces in such great colors! For this spring/summer, I've found a lot of cute sibling sets for the boys. Since William is getting bigger, I have him in mostly polos and shorts from TBBC. For Henry, I am ordering as many sunsuits as possible as it will be his last summer to fit in them! TBBC makes it so easy to add monogramming to your order too.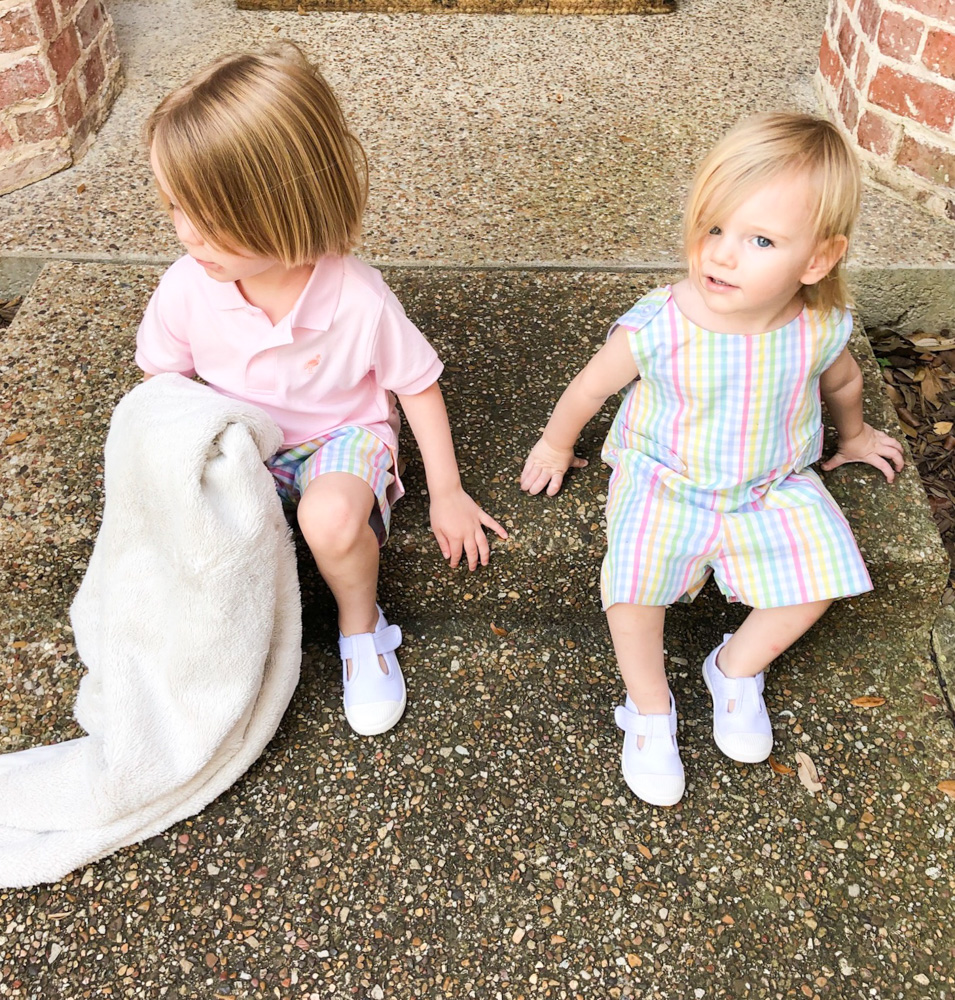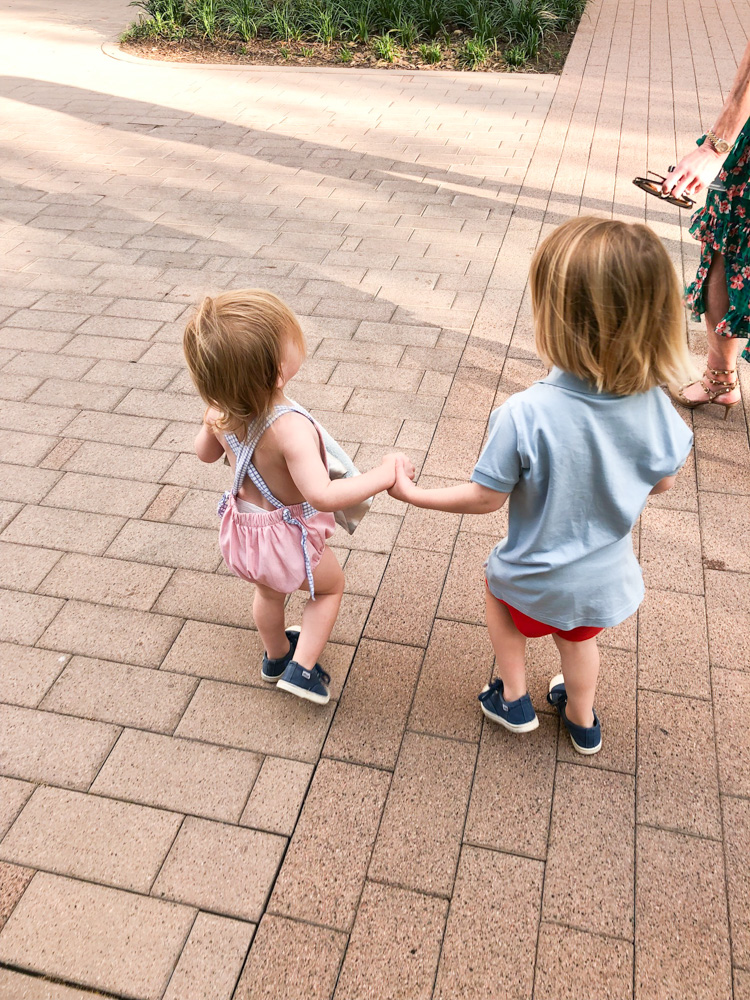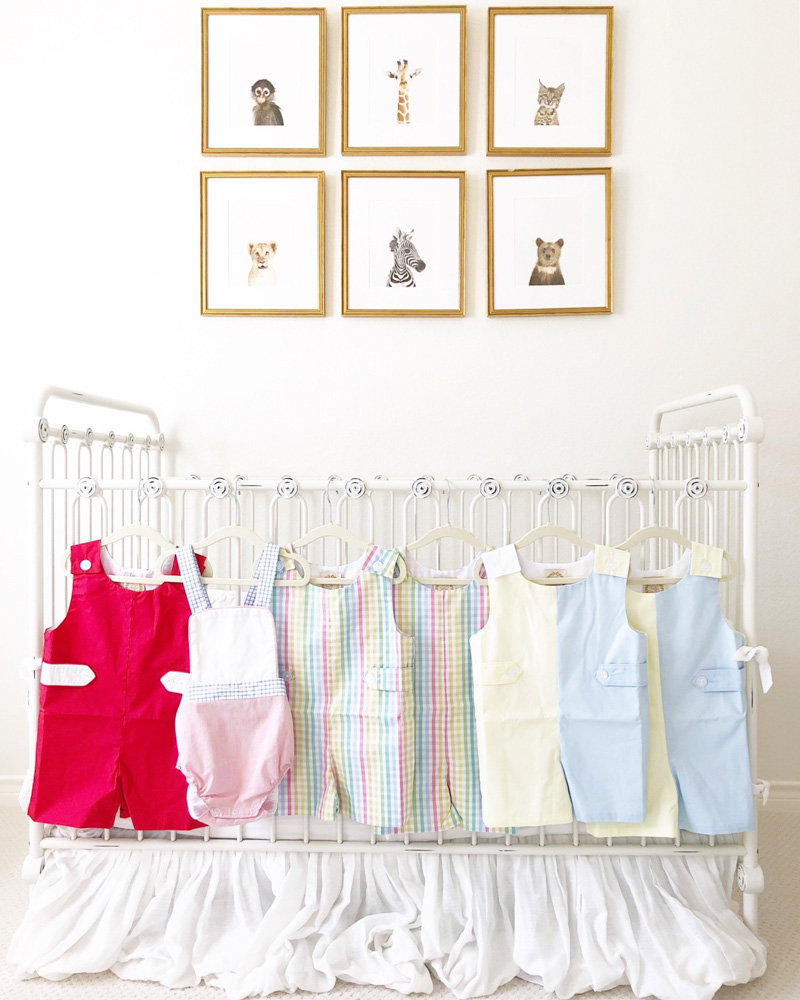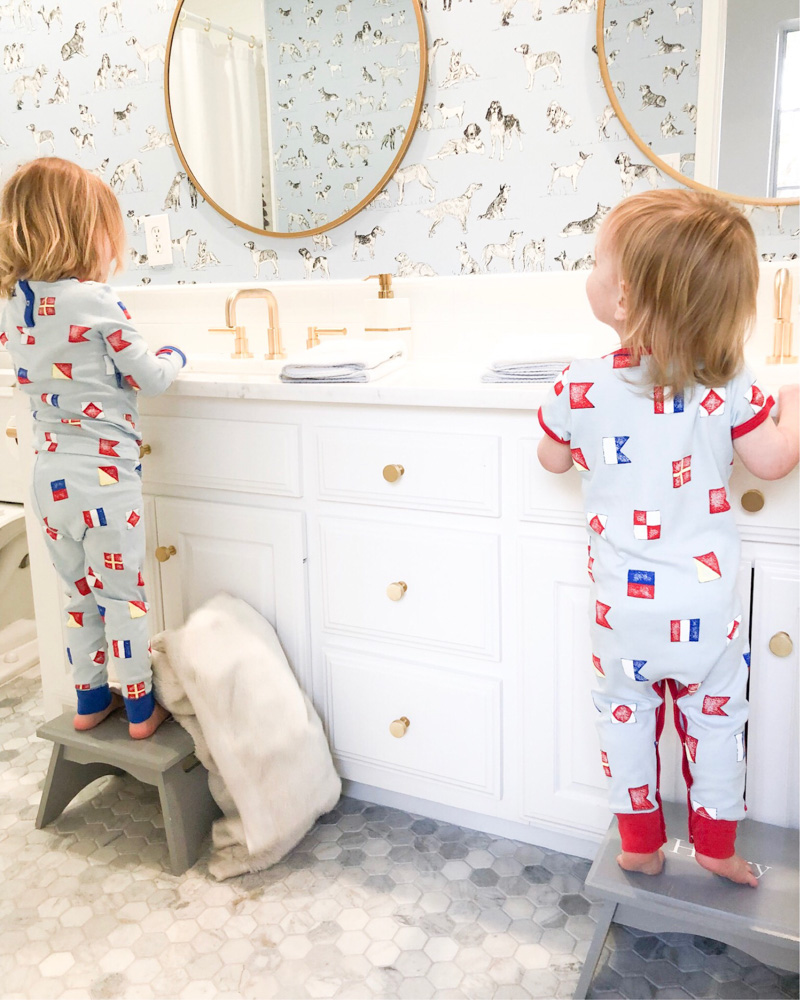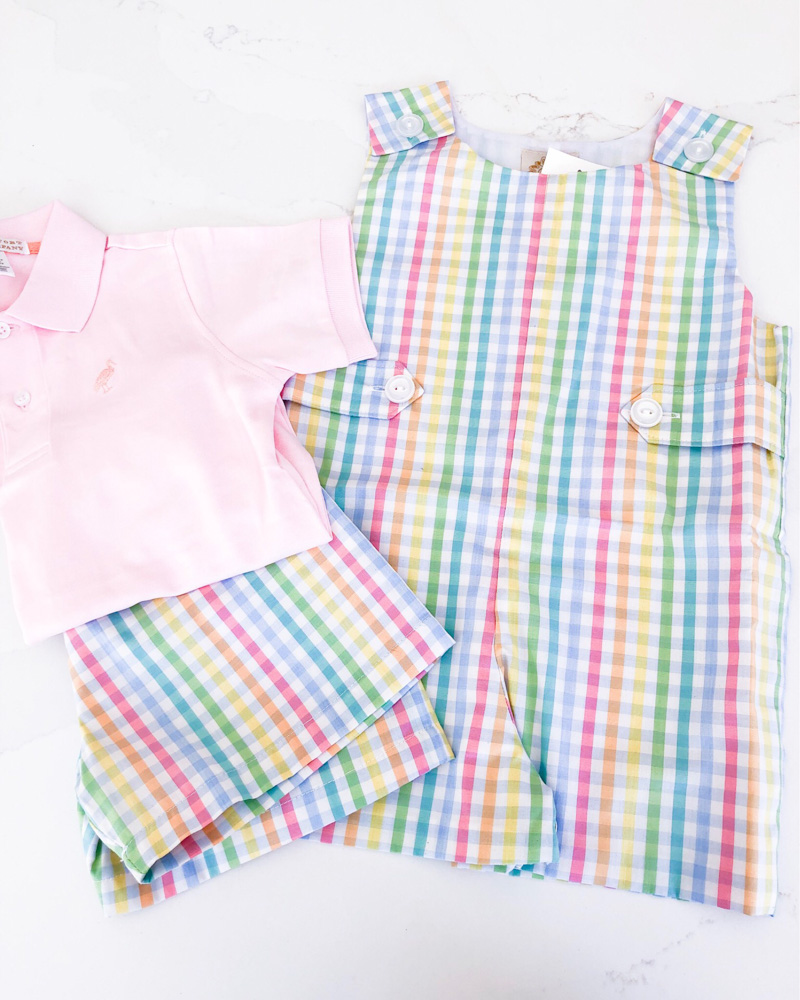 Smocked Auctions
Smocked Auctions is a Dallas-based company They have some of the sweetest things for little boys and little girls with loads of smocking and monogramming! Their quality is so good and customer service is always top notch. And you can't beat their prices! We love this gingham short set for William and this matching bubble or Jon Jon for Henry. To have Easter pictures taken with the bunnies William wore this adorable short set and Henry wore this darling bubble– they loved it!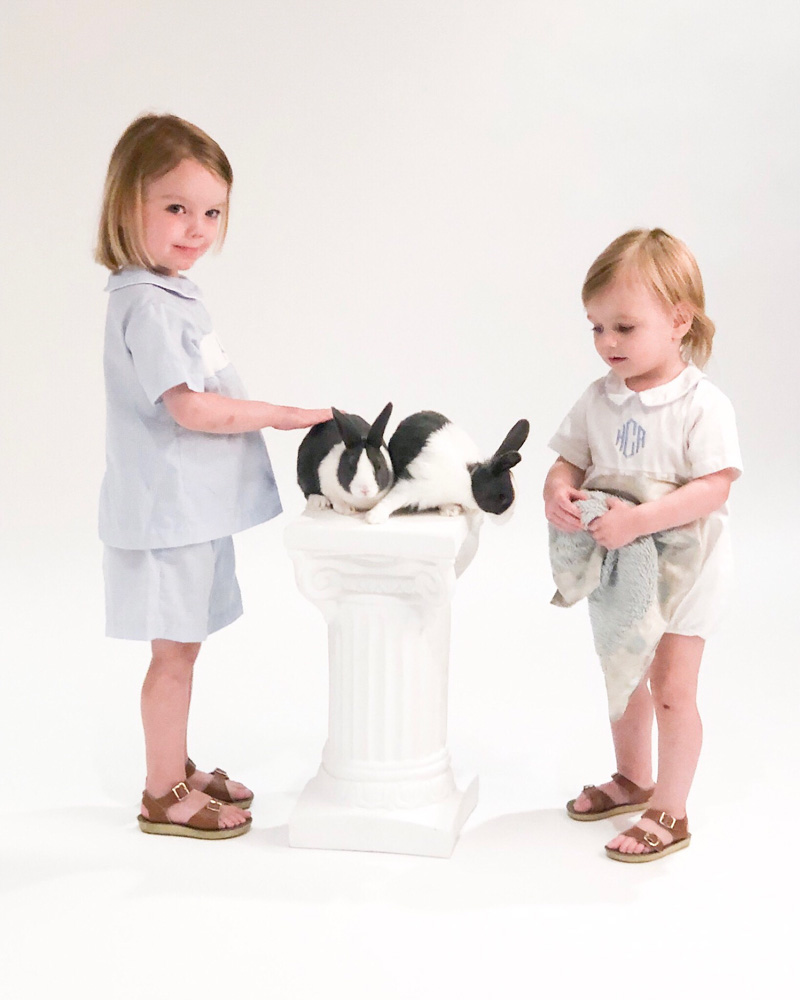 Dondolo
Dondolo is a Dallas-based brand that has high quality children's clothing. Each piece is beautiful, and we love the fact that Dondolo employs mothers in Colombia who create these beautiful pieces. We ordered outfits for the boys for Henry's birthday from here and some great Spring/Summer pieces, too. I love this short set for William and matching bubble for Henry. The girls collections are so beautiful. They also just released the cutest swimwear– this dolphin print is adorable!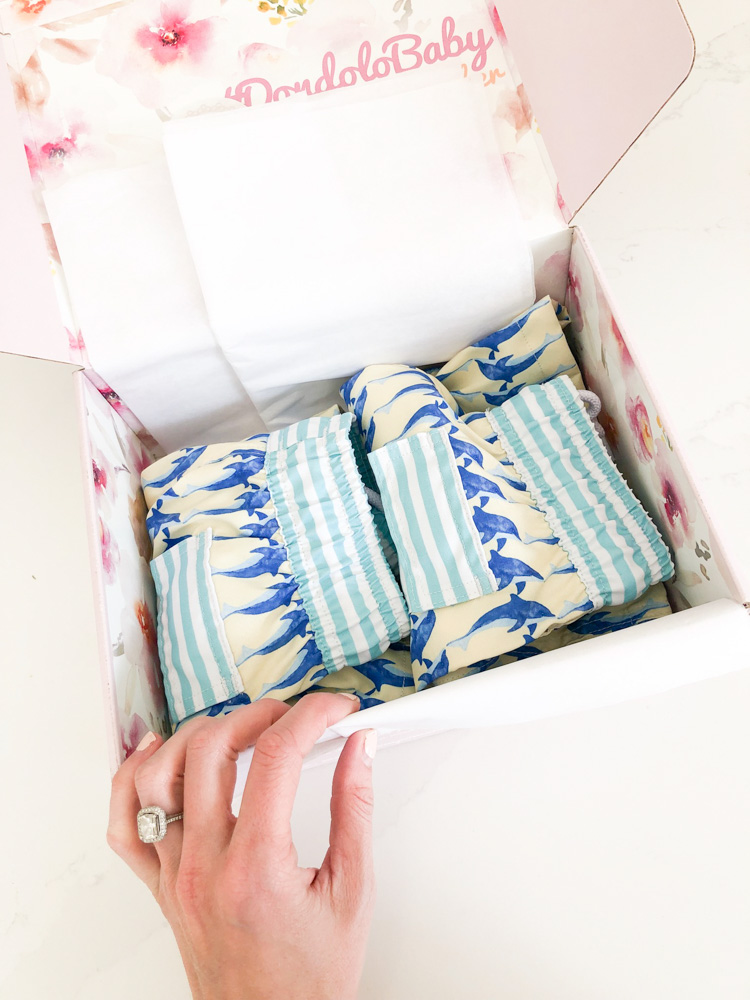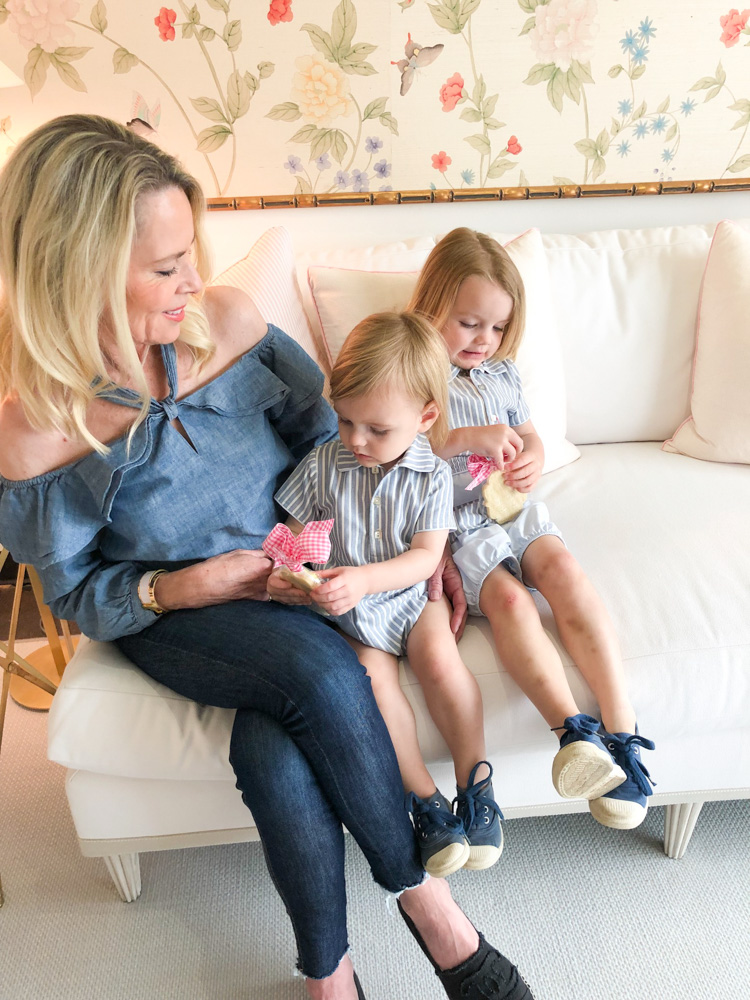 // striped bubble // striped short set //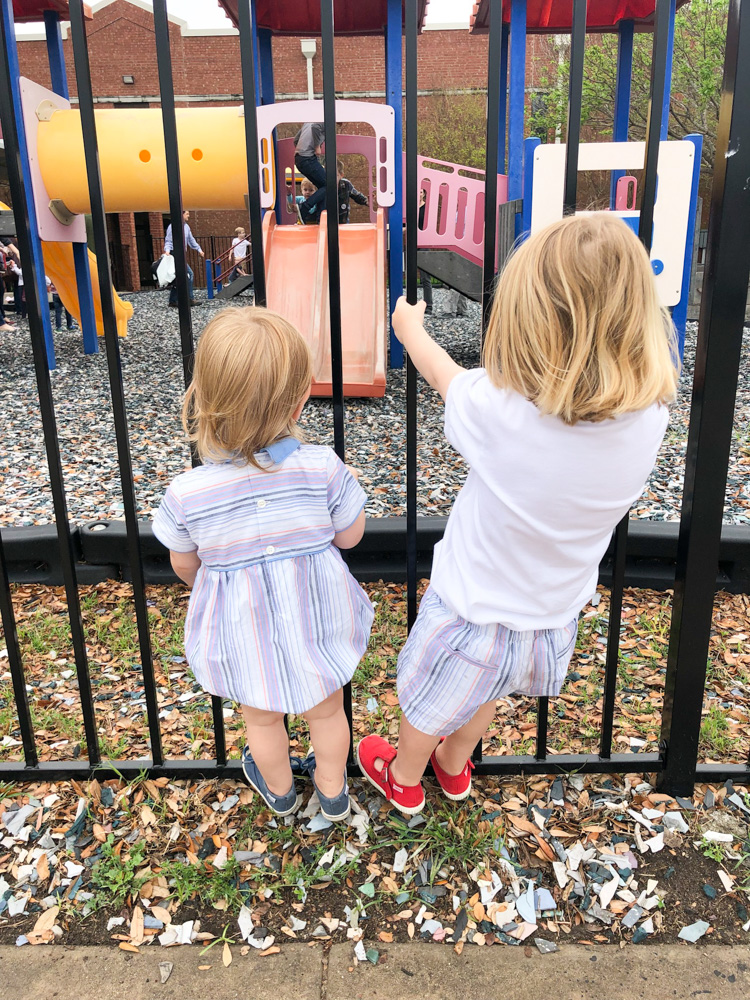 Cecil and Lou
Cecil and Lou has adorable traditional clothing for toddlers. Think smocking and bubbles and gingham, etc. So sweet. There are so many cute styles to choose from and monogramming is an option here as well. Cecil and Lou prices are also very affordable, so it's easy to stock up on lots of things for summer. We think this alligator bubble is so fun for Henry and the matching short set for William is so cute. Both are under $30!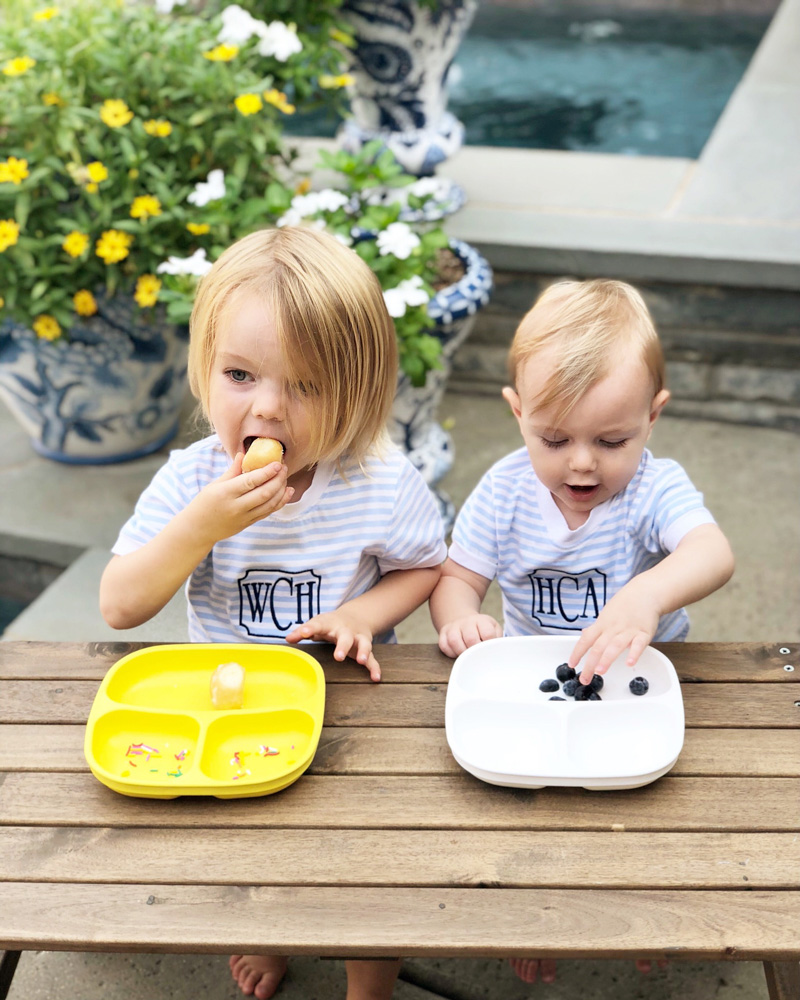 Minnow Swim
We were first introduced to Minnow Swim last Spring during their trunk show at Caitlin Wilson. Minnow has the absolute cutest swimwear for children. The boys have the lemon drop print and blue gingham swim trunks for this summer. We also got them the matching rash guards. But have you seen the girls swimsuits? Just adorable.
Lila and Hayes
If you are looking for the softest pajamas and play clothes, Lila and Hayes is the place to go! Their cotton is seriously so soft. They have the sweetest prints and their monogramming options are some of the cutest we've seen.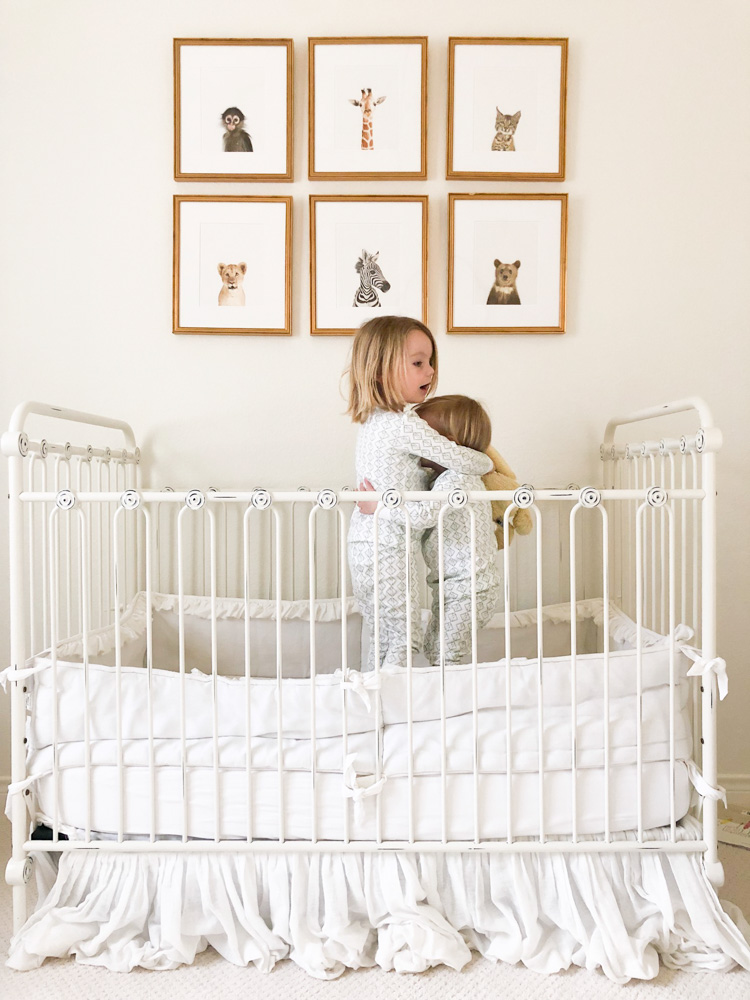 // Easter trellis pajamas //
Christian Elizabeth & Co.
Christian Elizabeth & Co. is another Dallas-based children's clothing brand owned by two sisters – which we love! Every piece is so beautiful and hand embroidered. This Spring/Summer, Christian Elizabeth & Co. released the most precious collections. We're headed to the Bahamas in May and can't wait for the boys to wear the Port Aransas sunsuit and Port Aransas short set. If you have girls – the Palm Beach collection is precious!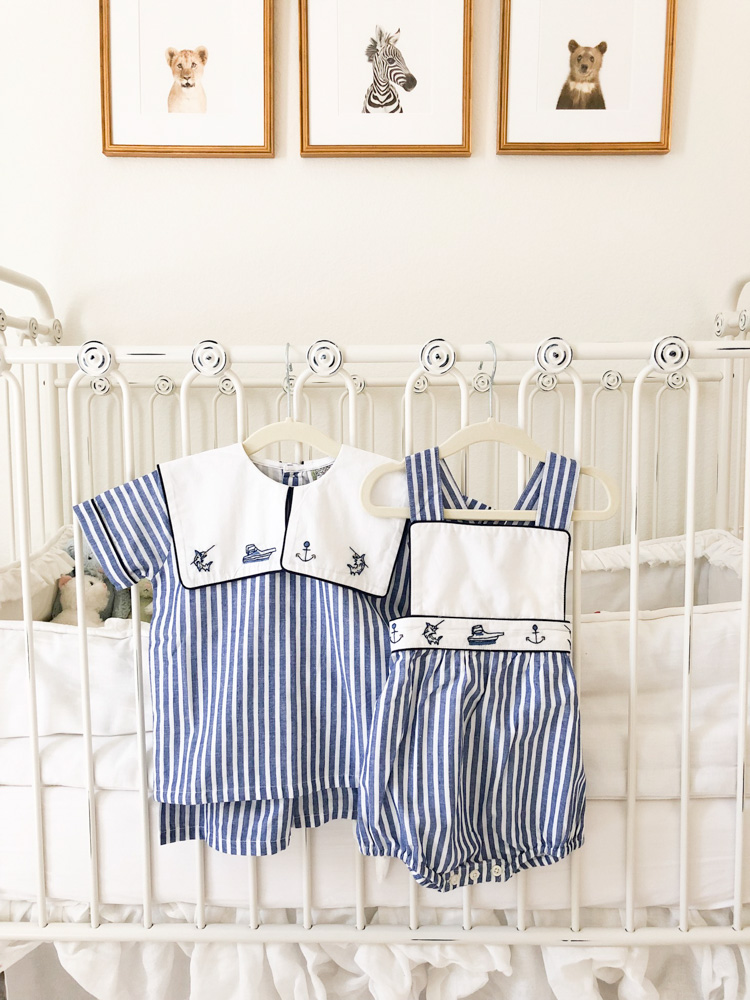 Little English
Little English is the epitome of classic children's clothing. They have the most beautiful layette collections for newborns and we love the quality of their clothes for the boys! It's easy to shop for the matching out for all the kids. Just visit their collections and you'll find what you are looking for!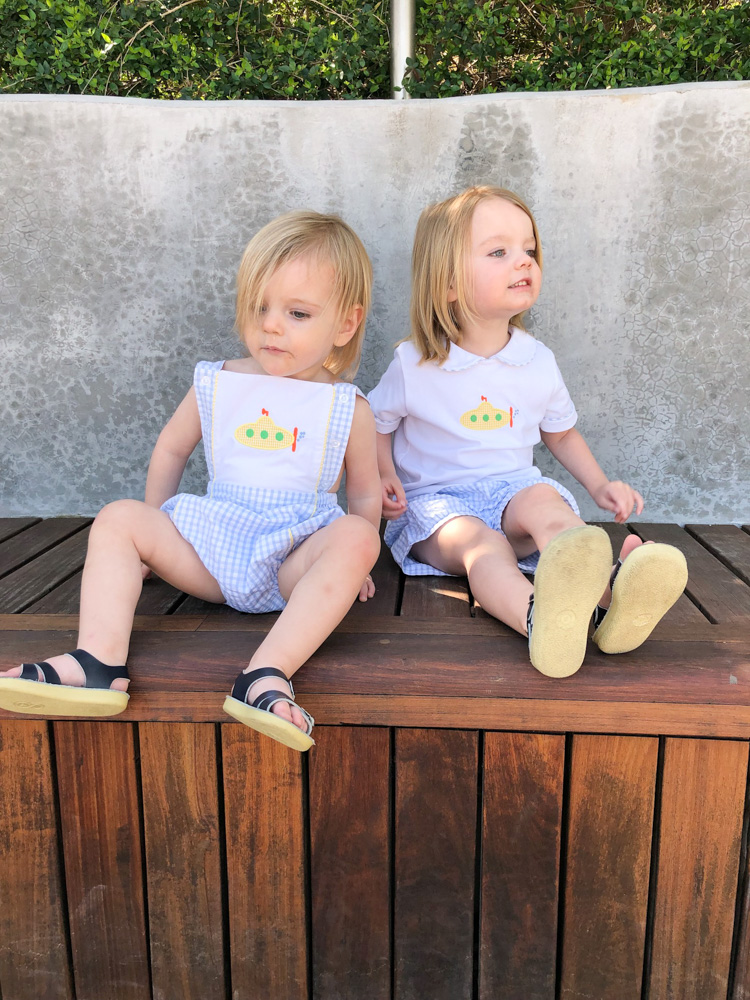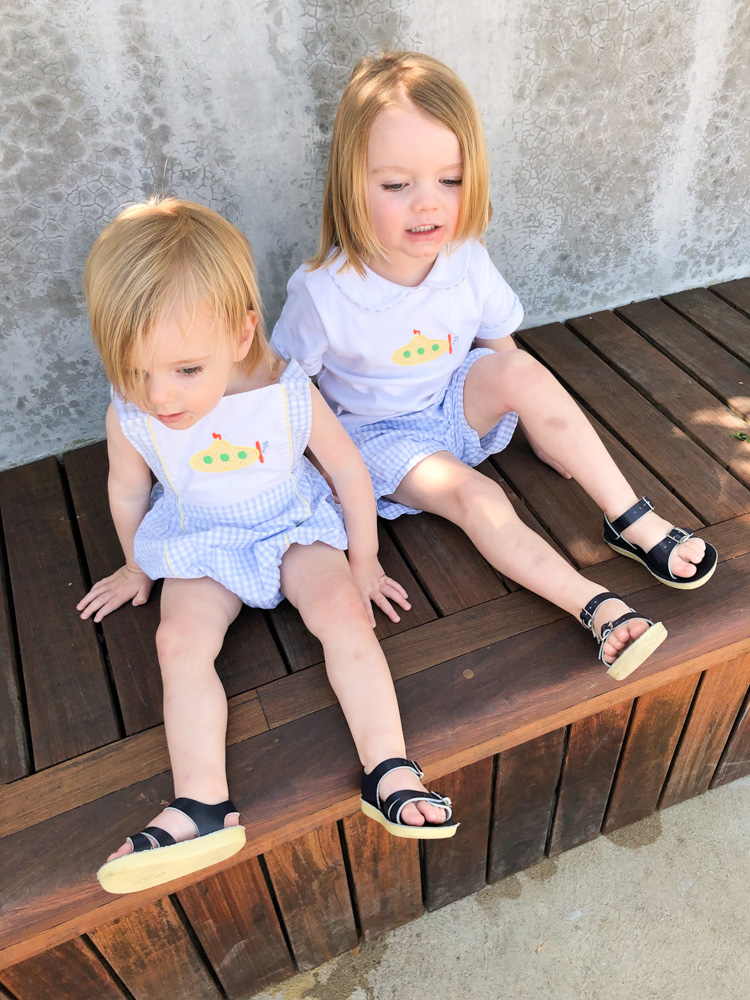 Cheers,
Stia, Jean and Katherine