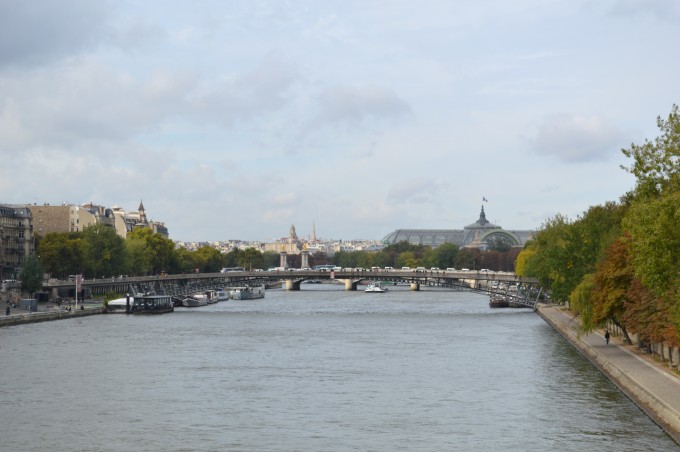 After our day trip to Reims, we got up Tuesday morning and had café au lait and croissants before heading to Musée d'Orsay. It was a sunny day in Paris, so we started off with a walk through the Tuileries Garden. The garden is really a  beautiful place! We then enjoyed a leisurely stroll along the Seine to the museum.  The Musée d'Ordsay is such an impressive structure, built from an abandoned train station, and houses the largest collection of Impressionist art in the world.  Think Monet, Renoir, Van Gogh, Degas, and many more, all under the same roof. Amazing!  After getting our culture in, it was time for some serious shopping,  so we headed to St. Germain. First up – a macaron stop at Ladurée. Then it was time to hit the shops.  Louis Vuitton for a new handbag for one of us, and champagne for all! Katherine wore her "souvenir" here. Following LV, it was Hermés for more treats, and then a Metro ride to the Champs Elysées for some additional shopping. While we were over that way, we hopped on the Metro again, to the Trocadéro for a fabulous nighttime view of the Eiffel Tower.  We finished the evening at a restaurant in our Marais neighborhood – Robert et Louise.  As we walked in we could see Robert cooking huge rib eye steaks over an open fire, which was very exciting for our husbands! We started with escargot, the main courses consisting of tiger prawns for the girls and ribeyes for the guys. Delicious!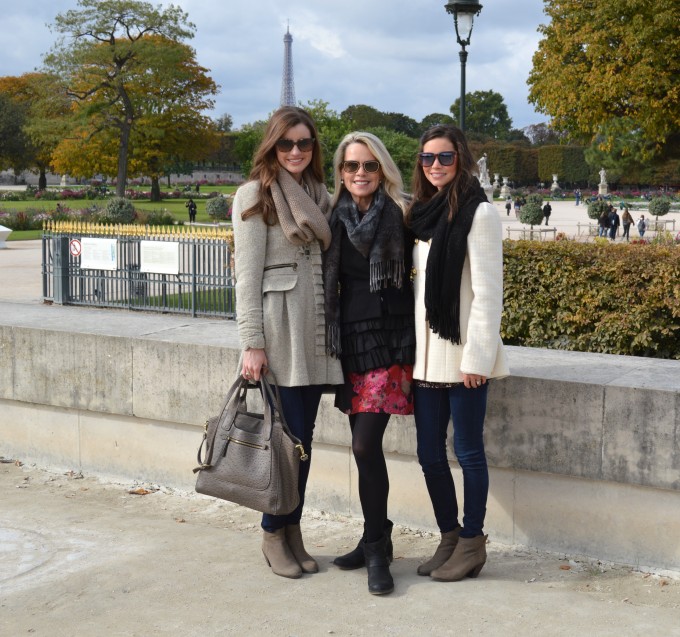 Tuileries Garden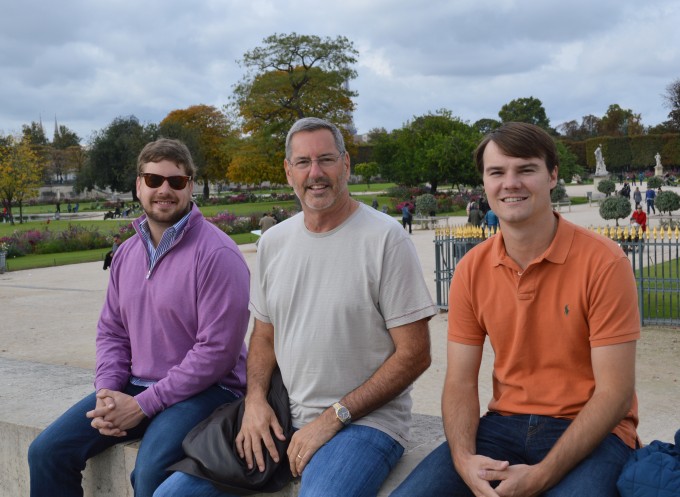 Resting before a long day of culture and shopping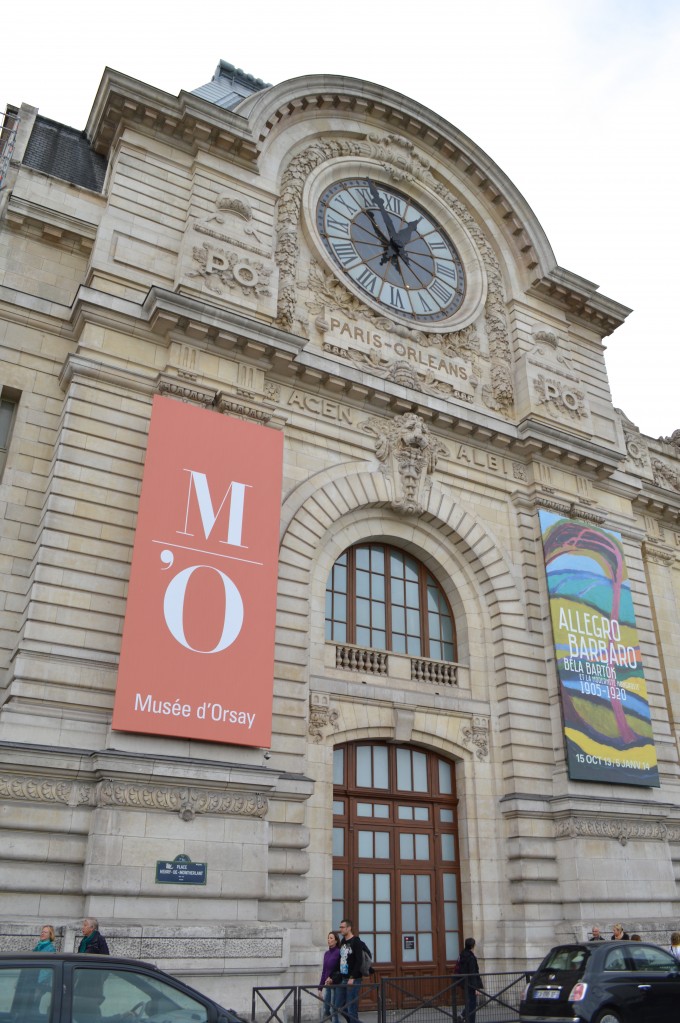 Museé d'Orsay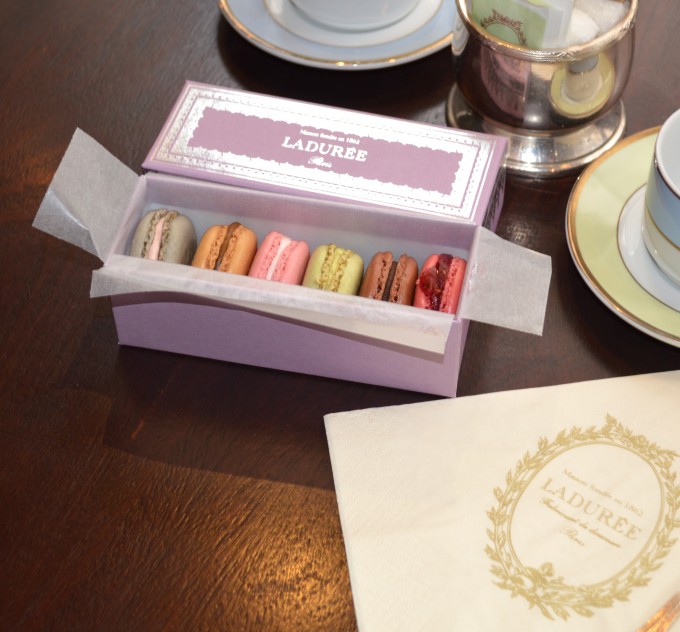 Macaron break at Ladurée
Metro to Champs Elysées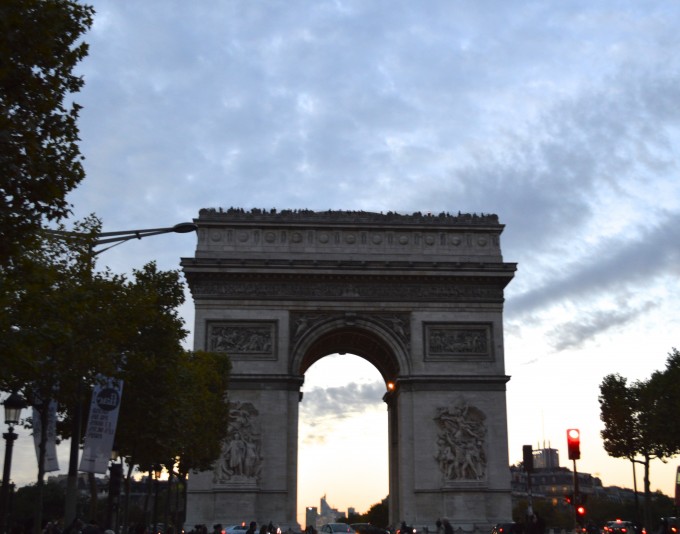 Arc de Triomphe as seen from Champs Elysées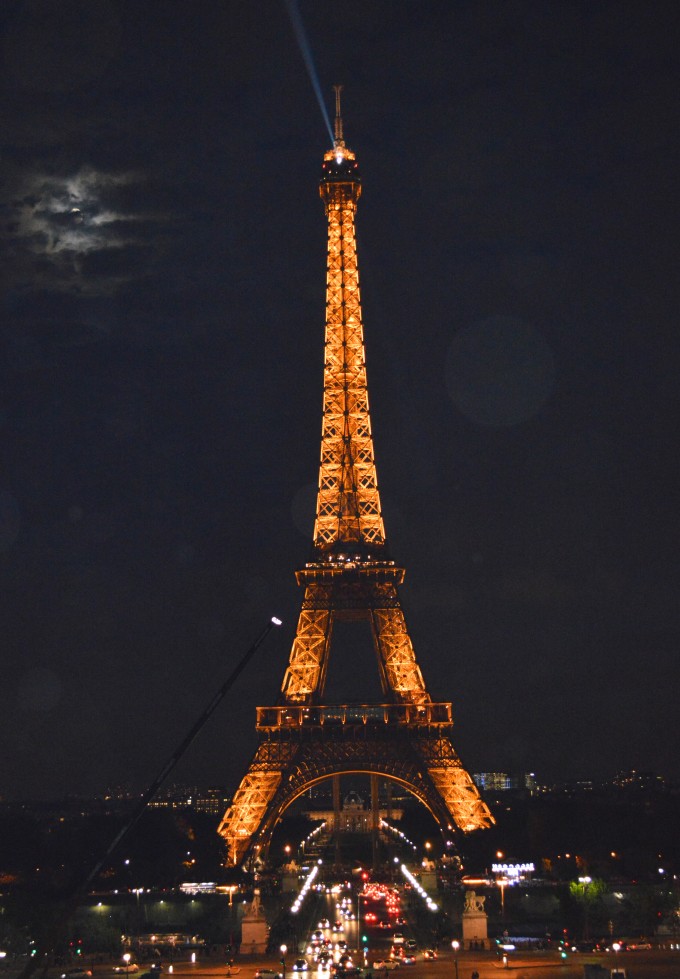 Eiffel Tower at night
 Wednesday was our day to head back to London. So sad to be leaving Paris, but so excited to be with our London family again! Before we had to be at the train station, we had time for a visit to Notre Dame Cathedral. It was stunning. Notre Dame just celebrated her 850th year! So much history and so many years of people worshipping God in that beautiful cathedral. Wow. On the way back to the apartment we were met with a downpour – lucky thing we were wearing our rain boots!  Check out our post on rainy day wear here.  It's not goodbye! But until next time, Paris!
 Notre Dame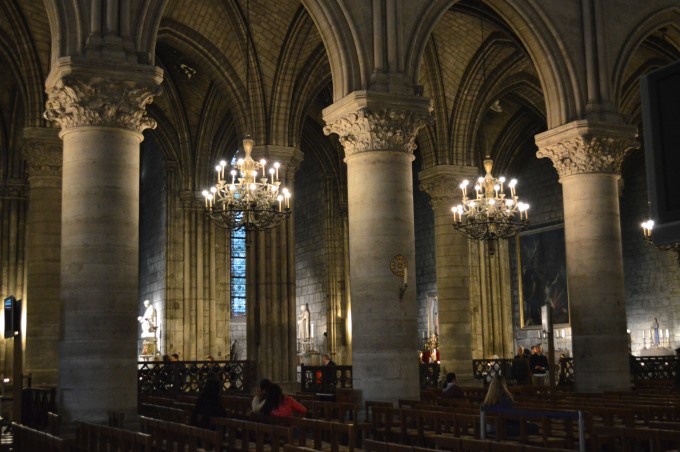 Inside Notre Dame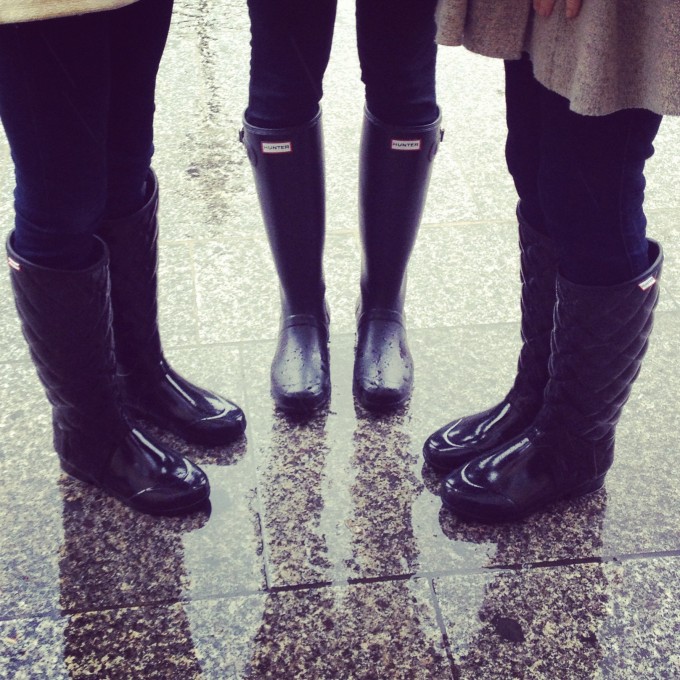 Rainy day in Paris calls for Hunter Boots
Cheers,