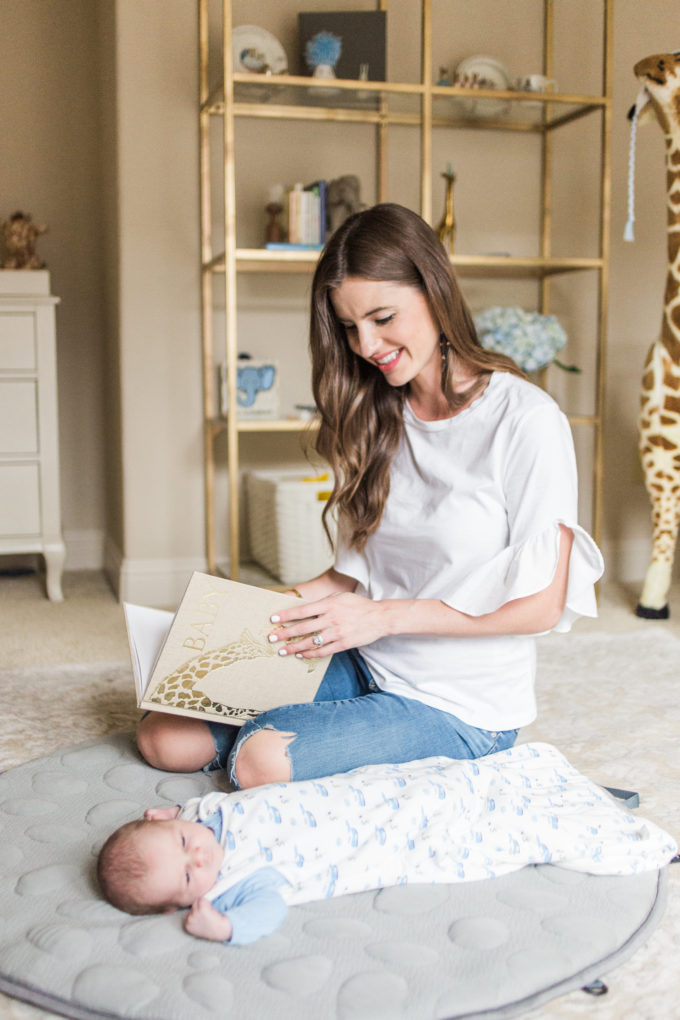 Happy Tuesday! I find it hard to believe that it's already October and that our sweet Henry will be a month old this weekend. Time flies and it's hard to believe, but it's going much quicker with Henry!! We are starting to get out of the new baby haze (well, kind of!) and getting back into somewhat of a routine now that Henry is almost four weeks old.
Being a second time mom, my mom must-haves have changed from my first baby to the second! When I was pregnant the first time, my must-haves included the big ticket, basic items ie: a crib, car seat, stroller, etc. Since we didn't find out the gender for either of our boys and since they are so close in age, most of our "gear" is gender neutral and still in good shape, so I didn't need much at all in that area for our second baby.
This time around, my focus has shifted to those items that you use everyday, but can be overlooked sometimes! One of my favorite stores for all things baby is The Tot. They are local here in Dallas, but also have an online store. For all of you Dallas mommas, there is always something fun or educational going on for mom and baby/toddler at The Tot Playhouse, a second location in Dallas. The Tot always has the best new baby gear and it is all safe, non-toxic and stylish, which helps put some key mommy fears to rest. They carry so many of our favorite products – the DockATot, the Solly baby wrap carrier and the Nuna travel crib. But this time around, my new mom must-haves centered around the daily essentials: soft, cozy pajamas, a comfy sleep suit, a safe play mat and a beautiful baby book to document those special moments for our little Henry!
New Mom Must-Haves from The Tot
We hope this post was helpful for all you new moms or about to be moms! If you have any questions about any of these products, please let us know.
Shop New Mom Must-Haves:

Cheers,
Stia, Jean and Katherine
Thank you to The Tot for partnering with us on this post! 
Photography: Jennifer Yarbro