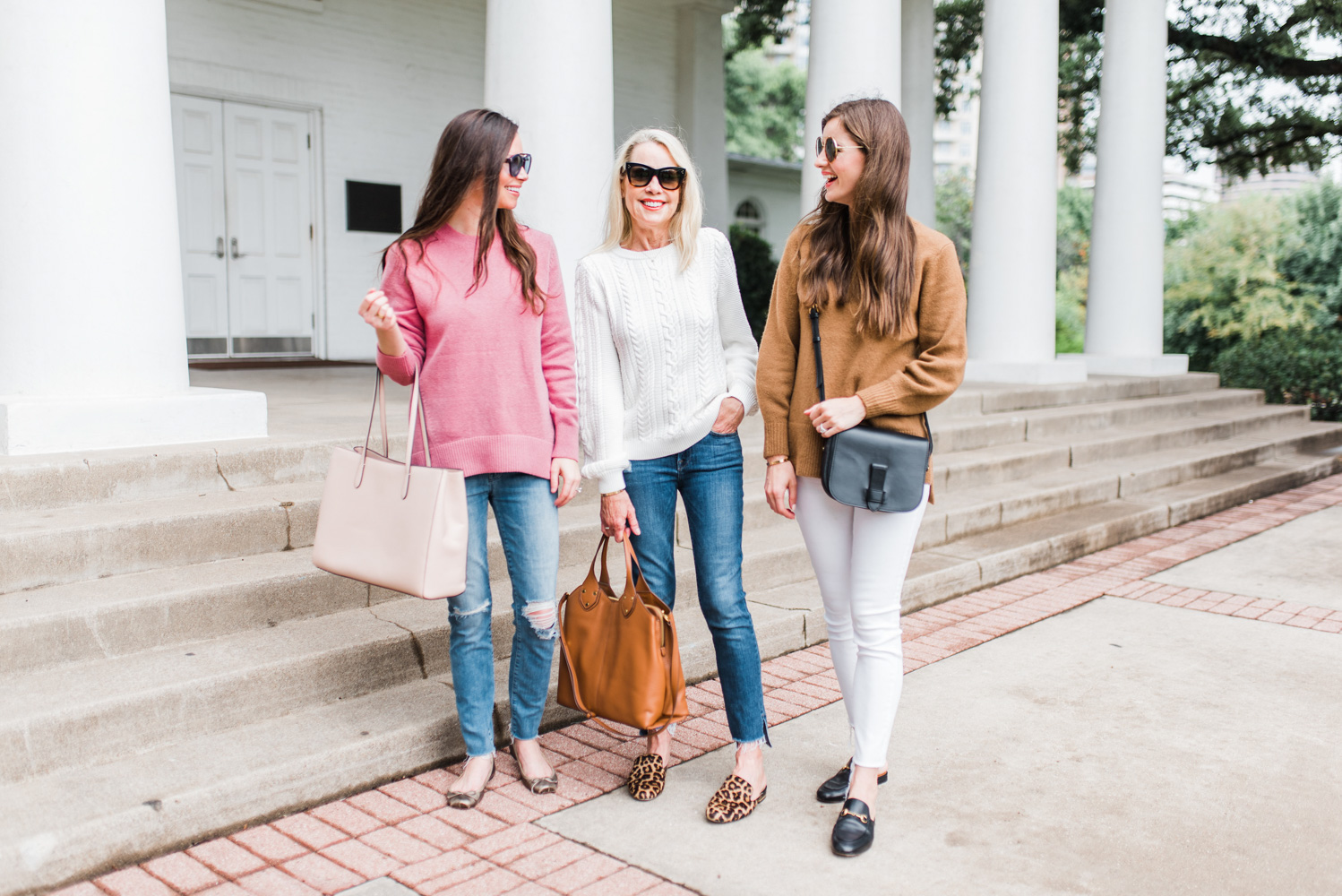 Why do you keep the boys' hair so long? When do you think you'll cut it short?
They are only little once, so I figure we will have it long for now. We love long hair on little boys. I don't really know when we will cut it short. Right now, William says he likes it long so I guess we'll wait until he doesn't like it anymore!
Favorite fall/winter toddler boy shoes?
Living in Dallas, we can get away with wearing Chus sneakers most of the time. My boys also love their Hunter Boots (you can add this sock to make them warmer) and I just ordered these shearling boots for our trip to the mountains.
I'm going to a December wedding and my 10-month old is going too. What should he wear?
This is a precious red plaid bubble for a December wedding. Pair it with this cozy cardigan, knee socks and saddle shoes! We just got them for the boys to wear for the Holiday season.
Where did you make your Santa cookie plate?
Cowtown Clay makes the cutest Santa plates – we did a "My First Christmas" ornament for Ford, too.
What is on your Christmas wish list?
Stia: I have been borrowing my mom's golden goose a lot lately, so these GG are on my wishlist!
Katherine: We are wanting to revamp our house, so these nightstands are on my wish list!
Jean: I have had my eye on this handbag, so hoping Santa will bring it 😉 I love the size and relaxed style. I also can't have enough lounge wear and this cute pink leopard sweatshirt and sweat pants are at the top of my list.
Any trips planned for next year?
We are heading to Vegas in March and planning a trip back to London/Paris in the Spring. We also have rebooked the San Diego beach house we went to last year – our extended family has rented four houses in the area and we are already looking forward to spending some quality time and making it a tradition! The boys say we have to go back to the Bahamas, too and we don't disagree with them 😉
What clean household products do you use?
We are using the Puracy dish soap, laundry detergent and cleaning spray. We usually love everything from Puracy, but we tried the dishwasher detergent and it left a film, so now we're using the one from Seventh Generation.
How do your families divide time between families for the holidays?
For Stia/Caleb and Katherine/Justin, holidays were always split for each side. One year Thanksgiving, the next year Christmas. Justin and Katherine still do every other holiday.
Now that we have the boys, we go to my in-laws for Thanksgiving. For Christmas, we do Christmas Eve church and dinner at my parents and then the boys wake up at home on Christmas morning for Santa.
What are the boys getting for Christmas?
William and Henry are getting a train table and sensory kits. They have way too many toys, so we are paring it back this year! I'm still thinking about what to get Ford!
Which tanning mousse did you get – the lighter or darker?
We are using the original formula. We've learned that if you apply one coat, wait for it to dry and than apply another coat it's a great natural tan. If you want to gradually every few days, that works, too! PS: You can see our review and get 20% off!
Favorite traditions with kids for the holidays?
Putting up the tree, Christmas pajamas, advent calendar and we touched on other holiday traditions on our Christmas pajamas post from last year.
Which one would you buy: gucci sneakers or golden goose?
It's totally a personal prefence. Jean has the GG and Stia has the Gucci sneakers. Jean loves her Golden Goose and thinks they are so comfortable. The Gucci's are not near as comfortable – even almost two years later! I love the way they look, but the comfort level is also why I have a pair of Golden Goose on my wish list!
Cheers,
Stia, Jean and Katherine