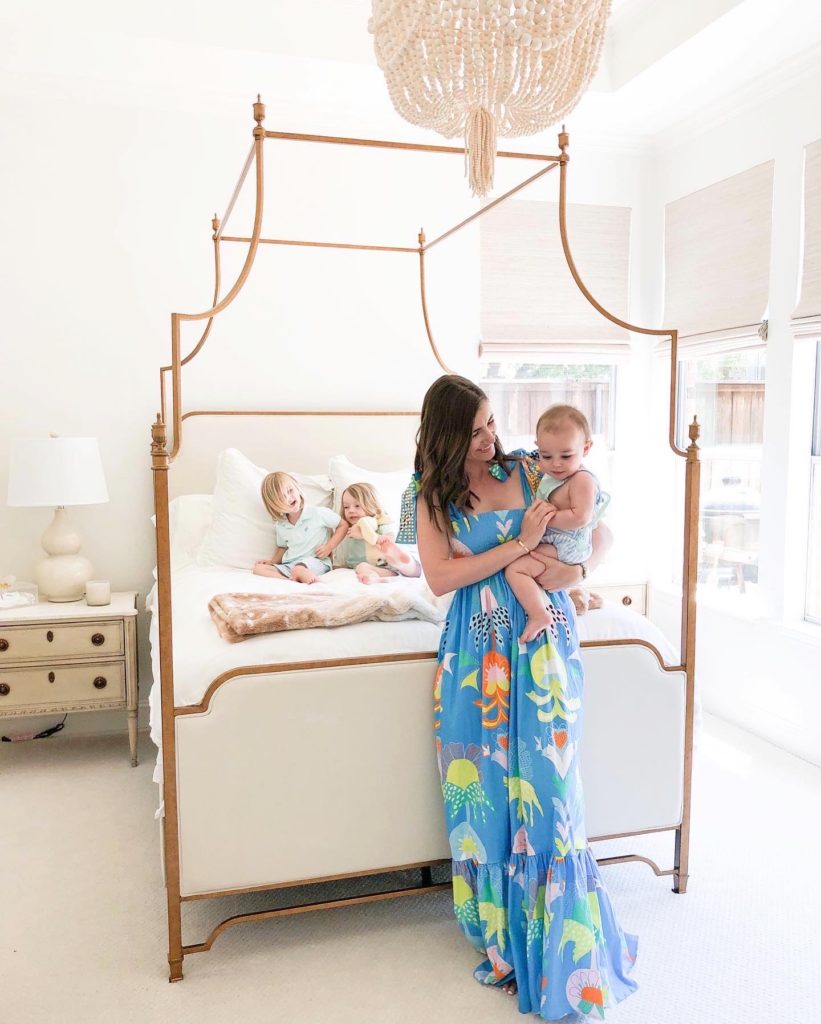 dress // bed // chandelier // nightstands // lamps
It's hard to believe that we bought our home almost two years to the date! We didn't end up moving in until six months later after we ended up renovating the whole house! It was such a fun process and we've been sharing bits of pieces of rooms as we "complete" them. During a Q+A a lot of you asked to see more – so here we are!
Our master bedroom is not complete yet, but it's come a long way since we first moved in! There is a before picture below, but before we moved in we painted, replaced the carpet, replaced baseboards and replaced the windows.
Once we moved in, we did new window coverings, bought a new bed, replaced the fan with a light fixture and ordered new nightstands and lamps, too!
Eventually I will add a little bit of color with some more pillows, but for now we are loving this neutral, peaceful escape! All details are posted below.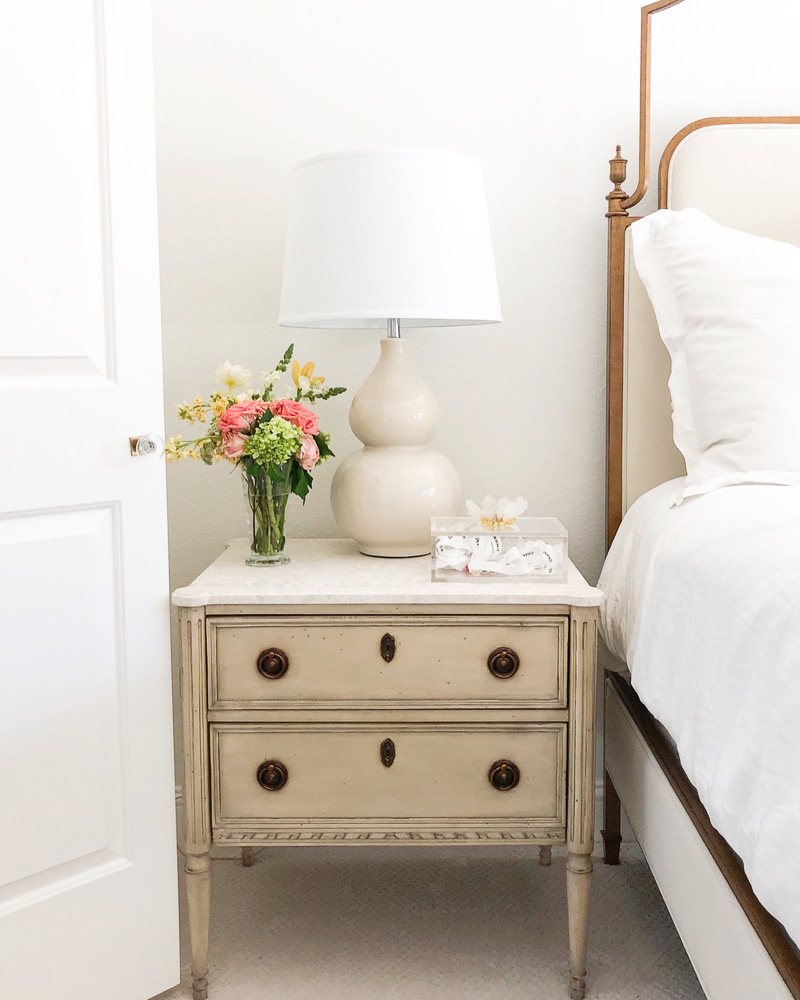 Master Bedroom Details
Cheers,
Stia, Jean and Katherine