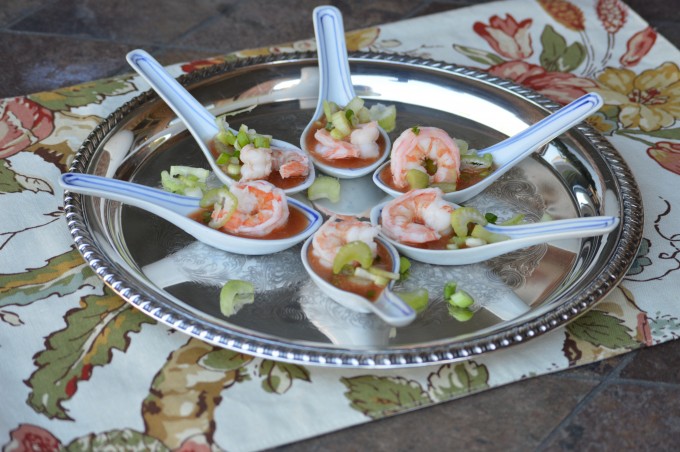 We often like to take a traditional recipe and give it a little twist. This is our version of shrimp cocktail. We found a recipe here, and then changed it slightly. We like to use fresh Gulf shrimp, whenever they are available. The taste difference is amazing! We also infused our vodka with a sliced habanero from the garden to make it nice and spicy. It doesn't take long for the flavor to infuse, so taste it often! We also like that most of this recipe can be done well in advance, making it a great choice for entertaining without being a slave to the kitchen.
For shrimp
1 pound medium shrimp in shell, peeled and deveined
1  cups thinly sliced celery (3 to 4 ribs)
3/4 cup thinly sliced scallions (about 6)
For sauce:
1/2 cup tomato juice
1/4 cup vodka
1/4 cup fresh lemon juice
2 tablespoons bottled horseradish (not drained), or to taste
1 teaspoon Worcestershire sauce
1 teaspoon Tabasco
Equipment: Chinese soupspoons
Garnish: diced avocado (optional)
Prepare shrimp:
Bring a large saucepan of salted water (2 tablespoons salt for 2 quarts water) to a boil. Add shrimp, then remove from heat and let stand in water until cooked through, about 5 minutes. Drain in a colander and cool to room temperature, about 30 minutes. Cut shrimp into thirds and transfer to a large bowl with celery and scallions.
Make sauce:
Whisk together all sauce ingredients, 1/4 teaspoon pepper, and 3/4 teaspoon salt, or to taste.
Just before serving, stir sauce into shrimp mixture. Spoon 2 shrimp pieces with vegetables and sauce into each soupspoon and arrange spoons on a platter.
Shrimp can be cooked and tossed with vegetables 4 hours ahead, then chilled in a sealed bag. Bring to room temperature, about 30 minutes, before tossing with sauce. · Sauce can be made 1 day ahead and chilled, covered.
Wine Pairing:
Shrimp + Roussane= Wine Pairing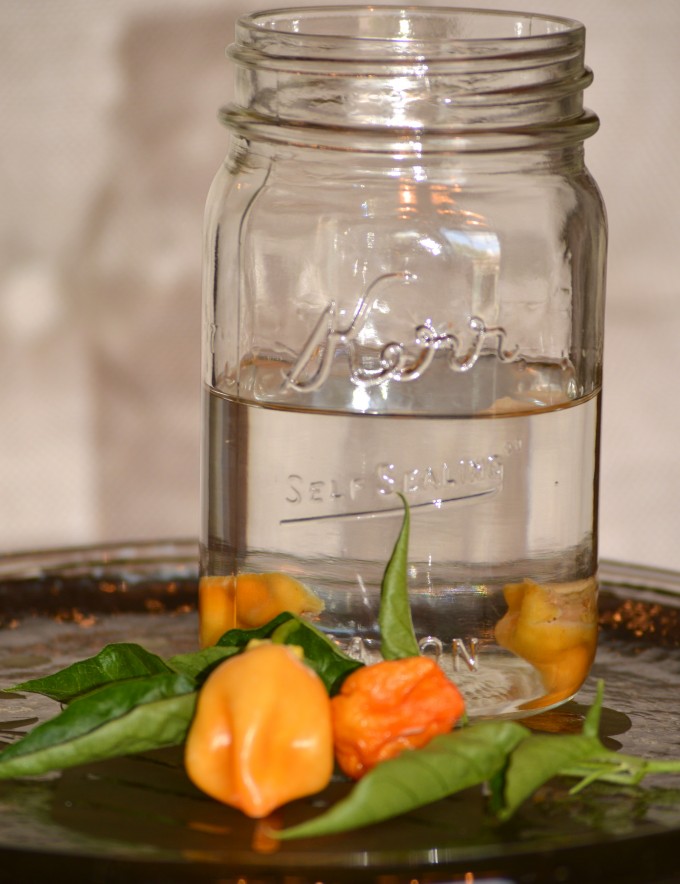 habeñero infused vodka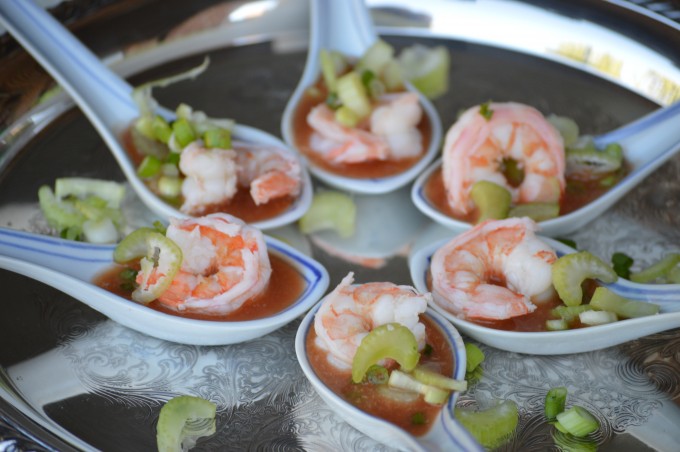 Cheers,