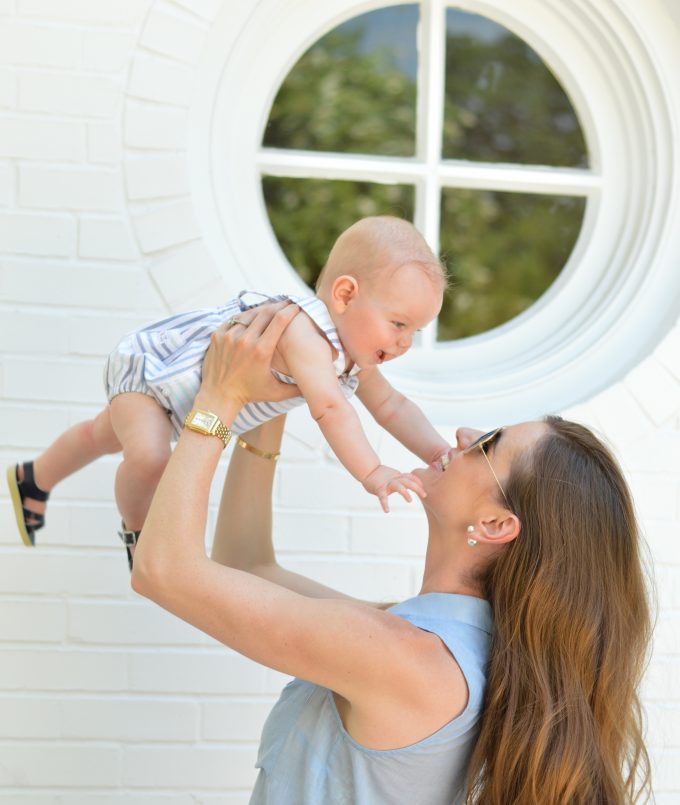 Six months. It's hard to wrap my head around the fact that six months ago I was in labor and then just like that our precious baby boy was here (read William's birth story and three month update)! These past six months have been the biggest blessing of my life, but to be completely honest, they have been quite a blur, too! Every day gets better and better, and more and more fun. Will's personality is really showing and it seems like everyday he is learning something new! The day he was born I thought I loved him as much as I possibly could, but I can't get over how much my love for William continues to grow. I didn't think it was possible!
Weight: 14 lbs. 13.5 oz.
Length: 27.5 inches.
Sleeping: What happened to my baby that was a good sleeper? In June we hit a sleep regression, and it wore me out. Then we started teething and then we had to switch from Merlin's sleep suit to a sleep sack, because he started sleeping on his tummy. Do any of you have sleep suggestions? What sleep training (if any) worked for you? We are back to waking up like when he was a newborn (2-3x per night) and it's not getting better. We both need our sleep 🙂
Nursing: William is still exclusively breast fed, but we did give him his first solid food last night!
Solids: Another big milestone- starting solids! I was so excited to give Will his first bite of food. He loved trying sweet potatoes and was all smiles! See more on snapchat (username: bishopnholland) For those of you asking, we used these spoons and this bowl that suctions to the high chair tray
Personality: We are all head over heels for this guy. Everyday his little personality shows more and more. His smiles are killer and he is the biggest flirt! William's eyebrows and eyes are so expressive (just like his daddy), that sometimes we just have to laugh! His giggles are just the sweetest sound we have ever heard- but he makes you work really hard for them. After he grew out of being colicky, he hardly cries at all- unless he is hungry or fighting sleep. He definitely doesn't want to miss a party- sleeping=boring for him, that's for sure! Lately, he loves the pool and actually squeals when we get him in his swimsuit because he can hardly wait to get into the water! He's not quite yet sitting up on his own, but we can't take our eyes off of him because he rolls across the entire room before we know it!
Schedule: We are still on the no schedule schedule. Typically, William will wake up between 7:30-8:30 and he usually goes down for a morning nap two hours after he wakes up. His afternoon nap is usually around 3:30 and we usually start bedtime around 7:30ish. But, on any given day that schedule changes and he adapts well!
Teeth: None yet, but he is working hard for them! Any teething tips?
Travel: After being in London in March, we took a trip back in May- this little guy is well traveled! We also made a trip to Charleston and to San Diego where Will met a lot of our family. Planning to travel with a baby? I shared my tips here and it's not as bad as you might think!
We would love to hear from you about tips for sleep training and teething! Please leave a comment at the end of this post or email us at hello@bishopandholland.com. We could use some ideas!
P.S.: The Nordstrom Anniversary Sale is in full swing- our favorite baby items are at the end of this post, but to name a few that we use almost daily: this travel crib that we use for naps at Gigi's (we haven't traveled with it yet!), the softest blankets that go with us everywhere and the only shoes that stay on William's feet.  Be sure to read our tips for shopping the sale  and our top ten items to buy during the #nsale!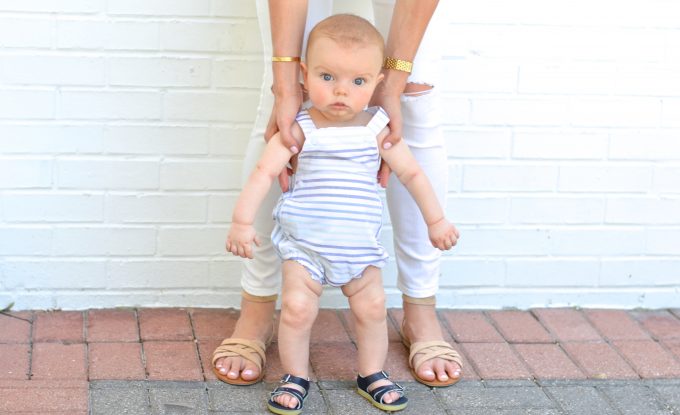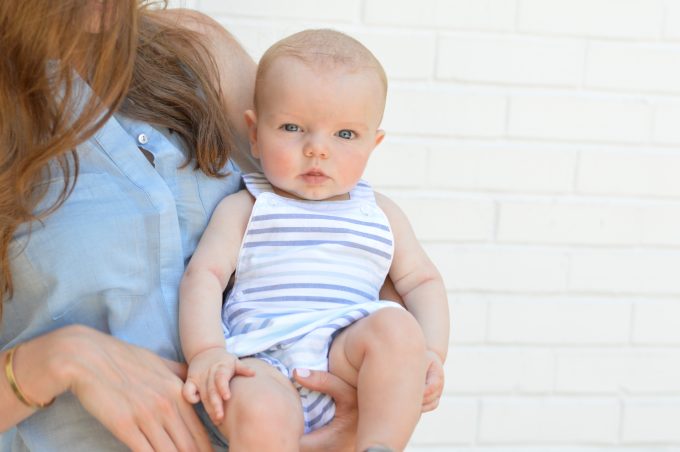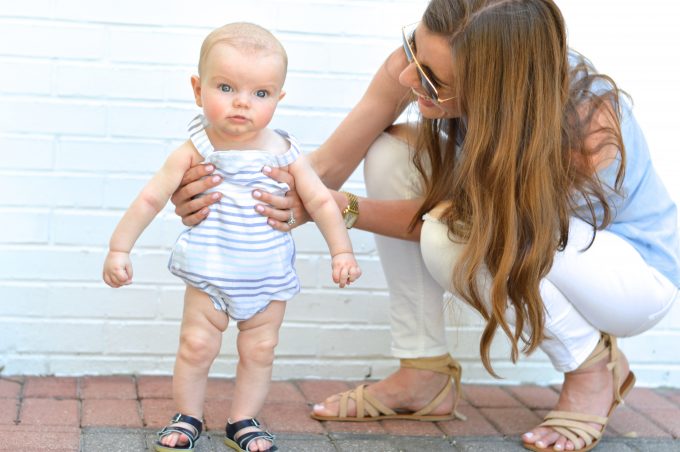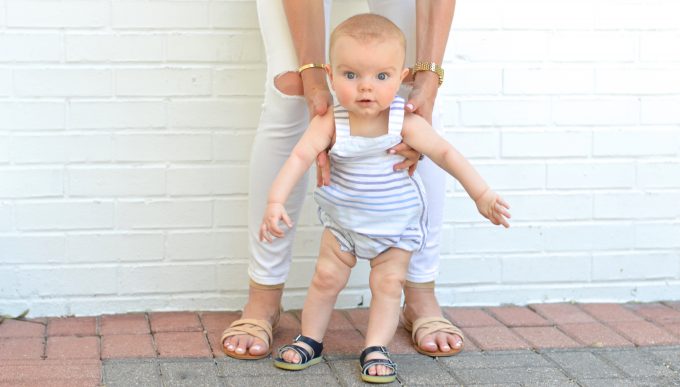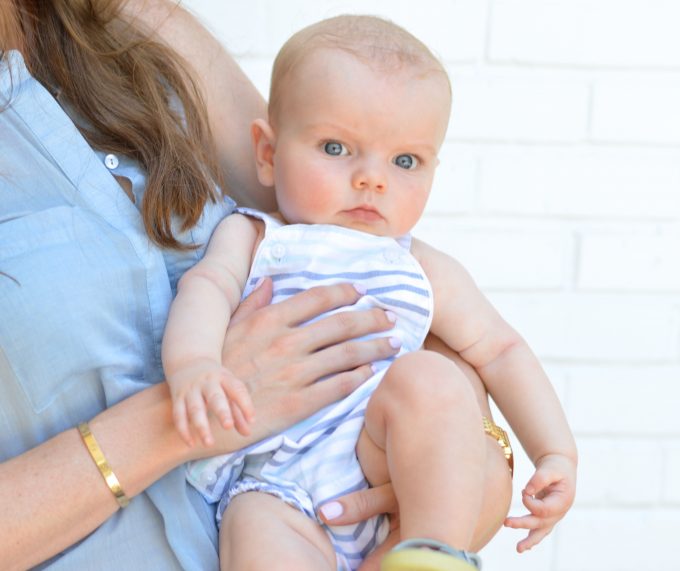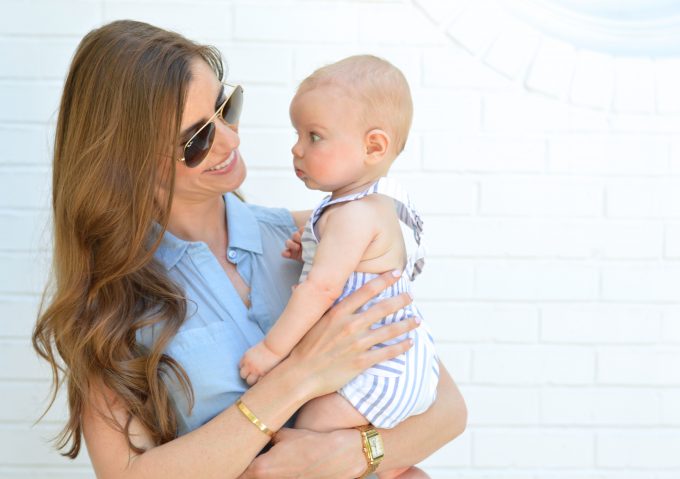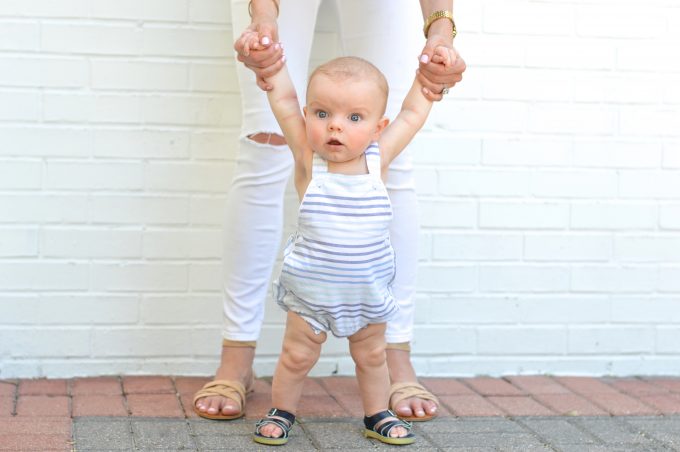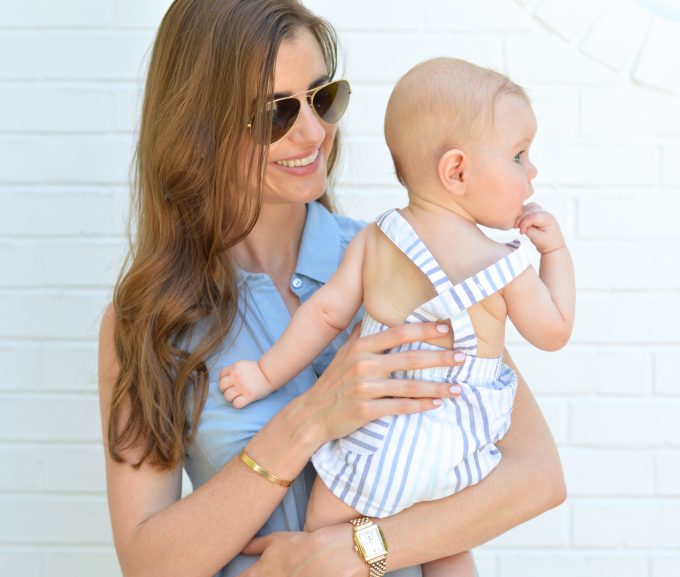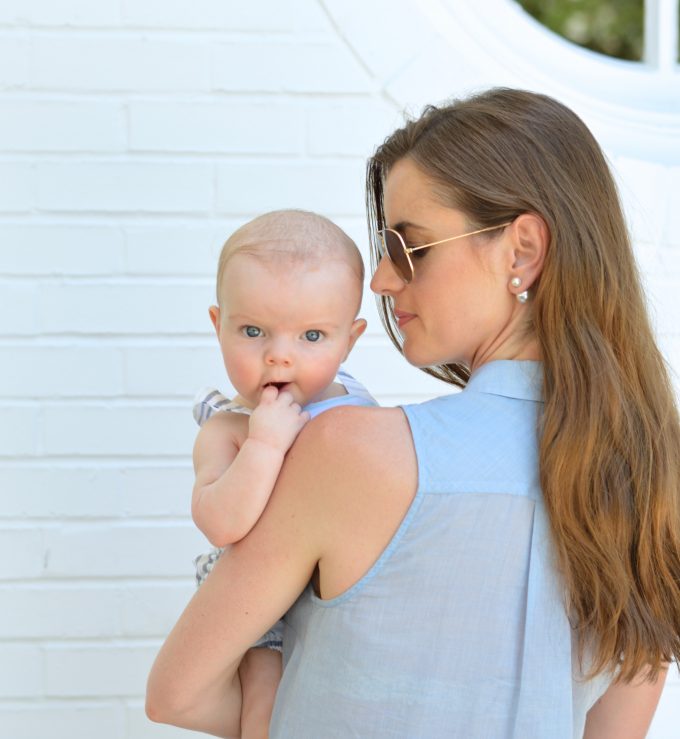 Shop our top #Nsale picks for baby:

Cheers,
Stia, Jean & Katherine