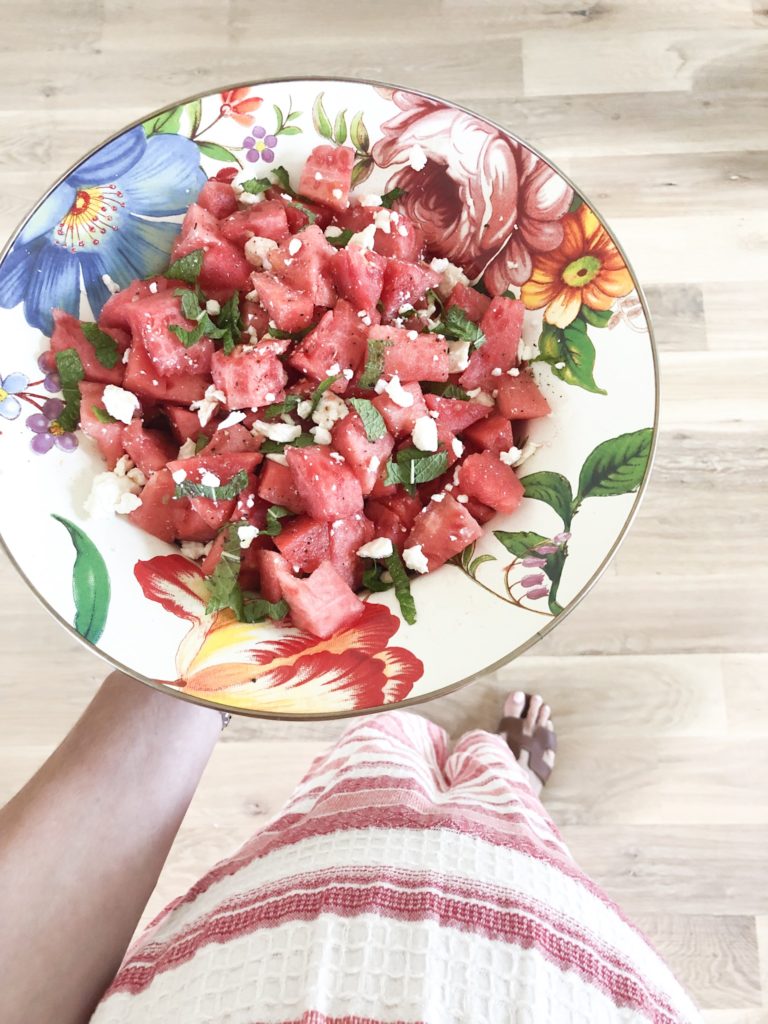 With summer in full force, we are loving fresh, light food that doesn't take long to make! This watermelon salad is so good, can be ready in five minutes and the best part is your kids will love it, too! It started as a salad we have pinned on our Pinterest board "Easy Side Dishes". But we've made it so many times that now we have our own version!
We think this would be a great option to bring to a 4th of July party!
Outfit Details
Dress is old, but linking a few similar and salad bowl here:

Summer Watermelon Salad
Ingredients:
4 cups seedless watermelon, cut in bite size chunks
1 cup feta cheese, crumbled
1/4 cup fresh mint, cut into thin ribbons
2 Tablespoons extra virgin olive oil
1 Tablespoon balsamic vinegar
Coarsely ground sea salt and black pepper, to taste
Directions:
Mix the olive oil and balsamic together to make a light vinaigrette.
Combine watermelon, feta and mint and toss with the vinaigrette. Season to taste with salt and pepper.
Cheers,
Stia, Jean and Katherine