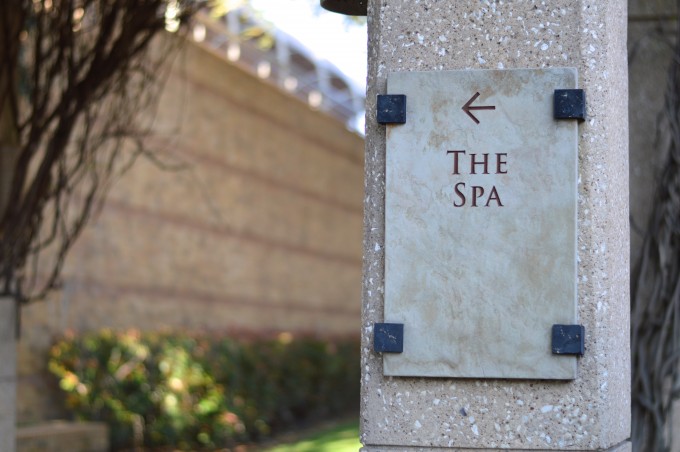 Skincare is something that has always been important to us.  Unfortunately, we didn't always listen to advice about wearing sunscreen and avoiding the tanning bed while growing up.  And now that we are in our late 20's and mid 50's, our skin has started to see the effects of those days.  This is where HydraFacial comes in.  When we found out that Four Seasons Dallas is the only spa in North Texas that offers the HydraFacial, we knew we had to try it.  Plus, we jump on any chance to spend the day at Four Seasons Dallas and be pampered! And, with the giveaway below, we want you to experience the same thing!
HydraFacial takes a five step approach: 1) cleanse 2) exfoliate 3) extract- not your typical extraction, it is painless! 4)  hydrate and 5) protect.  Prior to your treatment your skin is given a deep examination and diagnosis as to trouble areas or issues (clogged pores, dark spots, rosacea, diminishing collagen, melasma).  Unlike other treatments, HydraFacial has no discomfort, the results are immediate and ongoing.  Each of us feels like our skin is still glowing and improving after the treatment!  Melissa, our esthetician, was so knowledgeable about each of our different skin types and the skin issues we are experiencing at our different ages.  The HydraFacial is offered in a 60- minute session or 75-minute session, which includes LED light treatment.
The Spa at Four Seasons Dallas is so beautiful, and peaceful.  The perfect place to relax and unwind!  While one of us was receiving the treatment, the other two relaxed in the spa by utilizing the sauna, whirlpool, cold plunge pool and enjoying the spa smoothies.  With Mother's Day right around the corner, what better way to show her your love and appreciation than a spa day?  We promise she will love it!  Gift cards are available through Four Seasons for all spa treatments, room stays, dining experiences and at the Four Seasons location of your choice.  All gift card purchases can be made directly from Four Seasons here.
And, to show our appreciation to all of our readers, we are giving away a $300 gift card to Four Seasons Resorts, good at any location in the world!  Use the gift card for a HydraFacial and a day at The Spa, or choose your own experience, courtesy of Four Seasons!
PS: After the spa, head to the terrace for lunch & drinks… we highly recommend the margaritas!
To enter, follow the instructions below.  Contest ends Wednesday, April 8th at 12:01 am and we will annouce winner Wednesday evening!  Good luck!