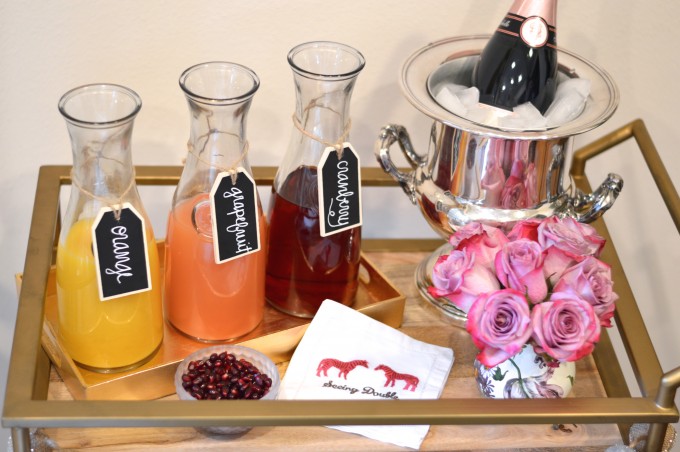 Happy New Year's Eve!  We like mimosas for almost any celebration, especially if we are starting our celebration mid-morning!  We set up our first mimosa bar on our bar cart for Christmas Day (see a picture from Instagram here).  We loved how festive it turned out, but now that the Christmas holidays are over, we decided it would be fun to find other occasions for a mimosa bar!  In fact, we thought it would be perfect for our New Year's Day brunch tomorrow.  Here are our tips for styling a mimosa bar:
Choose three types of juice- Our favorites are orange, cranberry & grapefruit
Choose one to three types of fruit to garnish the mimosa- Pomegranate seeds look beautiful, and so do raspberries and blueberries
Add some flowers for a pop of color
Hang chalkboard signs around each kind of juice
Kitschy & cute cocktail napkins set the tone for fun!
Shop Mimosa Bar accessories:

Cheers,