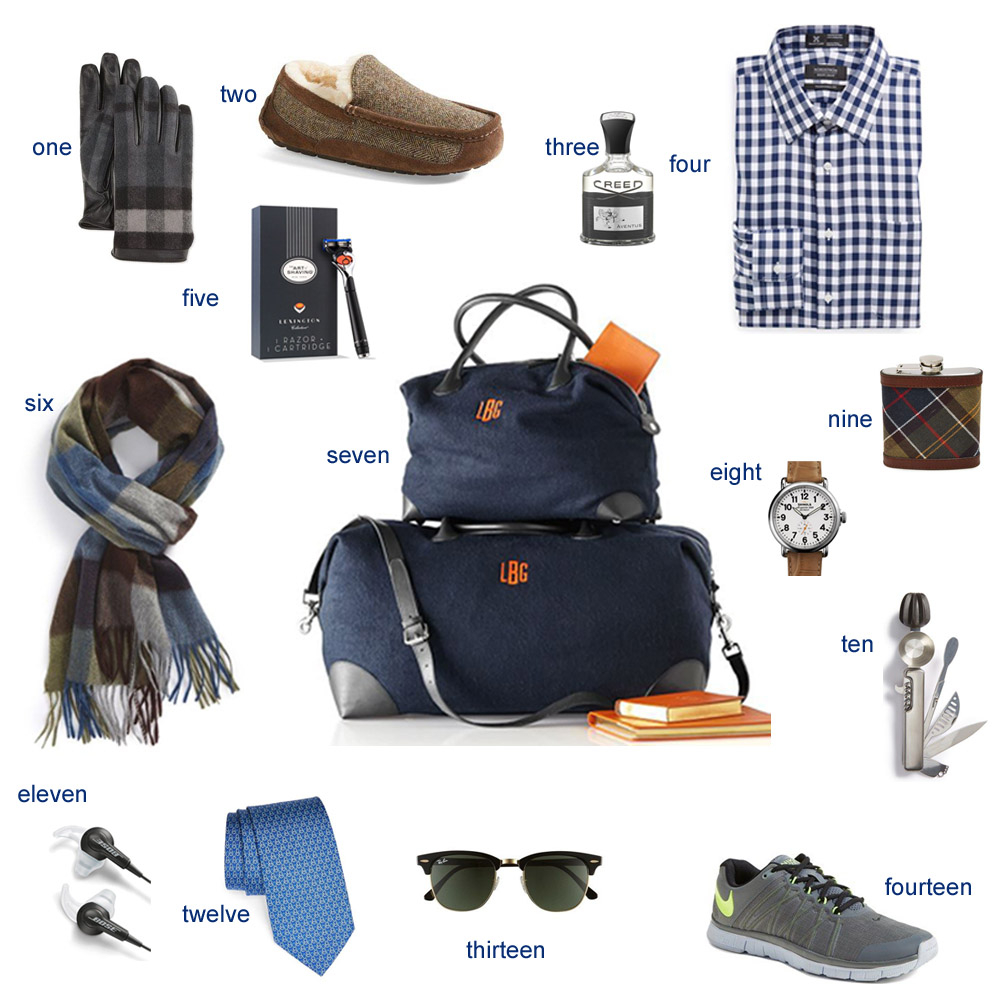 Whether it's your husband, boyfriend, dad or brother, buying gifts for the guys in your life can be a challenge.  They usually buy what they need, when they need it. And on top of that, they can't seem to wait for the big ticket items, ie: new golf clubs can't wait until Christmas.  This year seems a little bit different though.  Maybe it's because our favorite retailers have great gift guides for men: here, here & here.  Or maybe it's because secretly, we really plan on "borrowing" that oversized gingham shirt for ourselves!
one|two|three|four|five|six|seven|eight|nine|ten|eleven|twelve|thirteen|fourteen
A few other things:
1) Check out our other Gift Guides: For the Hostess & For the Jetsetter
2) Enter to win your choice of outerwear from French Connection here!
Shop For the Gentleman:

Cheers,