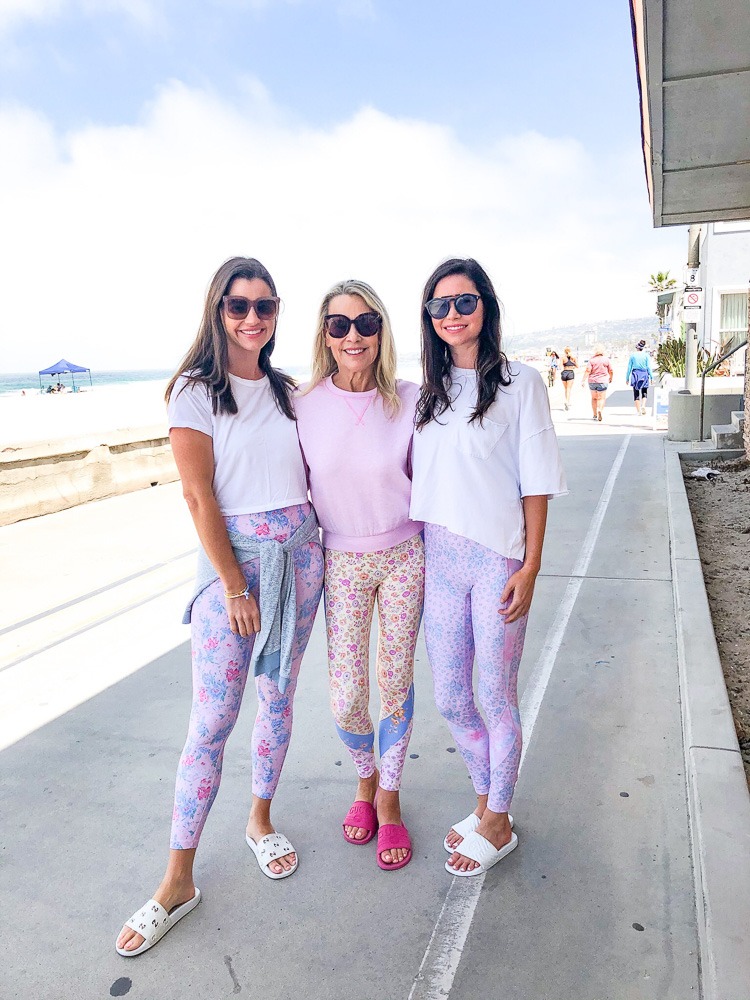 white t-shirt // floral leggings // white slides // pink sweatshirt // yellow and floral leggings // pink slides // white t-shirt // floral and tie dye leggings // white slides
It's so funny how things work. This summer we each picked up a pair of pool slides to wear around the pool and for our trip to the beach house in California. Surprisingly, we found ourselves wearing them everywhere! At first it was with our yoga pants and leggings, then we wore them with maxi dresses and with shorts and a cute top. They became our go-to footwear this summer for so many reasons. One of the first things we found is that they are so comfortable, next they are so easy to put on and slip off, they are so easy to clean, basically indestructible and there are so many styles out now that are just so cute!
With Fall just around the corner we are not about to give up wearing our favorite slides just yet. In fact, we plan to keep wearing them well into fall especially with all the outside time, park dates and playground time the cooler weather will bring. This pair is a great transition pair if you live in a warmer climate like us. They'll be so cute with jeans and sweaters! Here we have some of our favorite slides all different price points so you can find a pair you'll love too.​​​​​​​​​​​​​​
Ten Slides We're Loving

Cheers,
Stia, Jean and Katherine