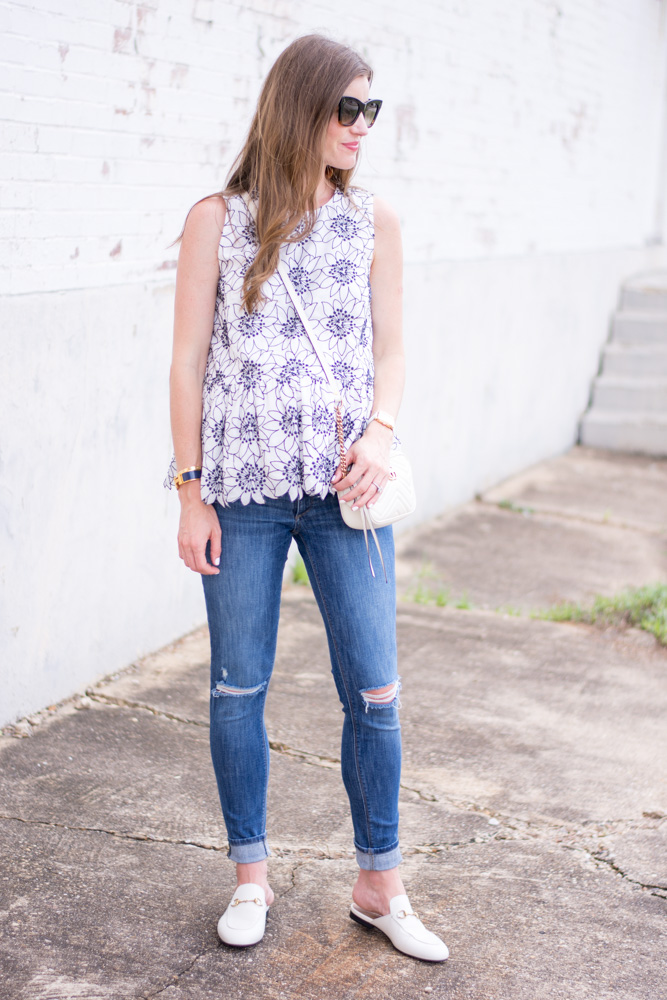 It's starting to seem like fall is right around the corner. The temps have dropped in Dallas into the high 80's; which is a very welcome change, William started Mother's Day Out yesterday and we have one week until my due date. Lots of changes are happening around here!
The cooler weather makes us ready for a few new fall pieces. We are all kinda obsessed with the mule trend. We ended up splurging on this pair of white gucci loafers last month, but there are so many other pairs available to get the same look. See our top five mules for fall below! You can definitely start wearing them now with jeans and a sleeveless top, but how cute will they look in the Fall with a cozy, oversized sweater and jeans? We can't wait!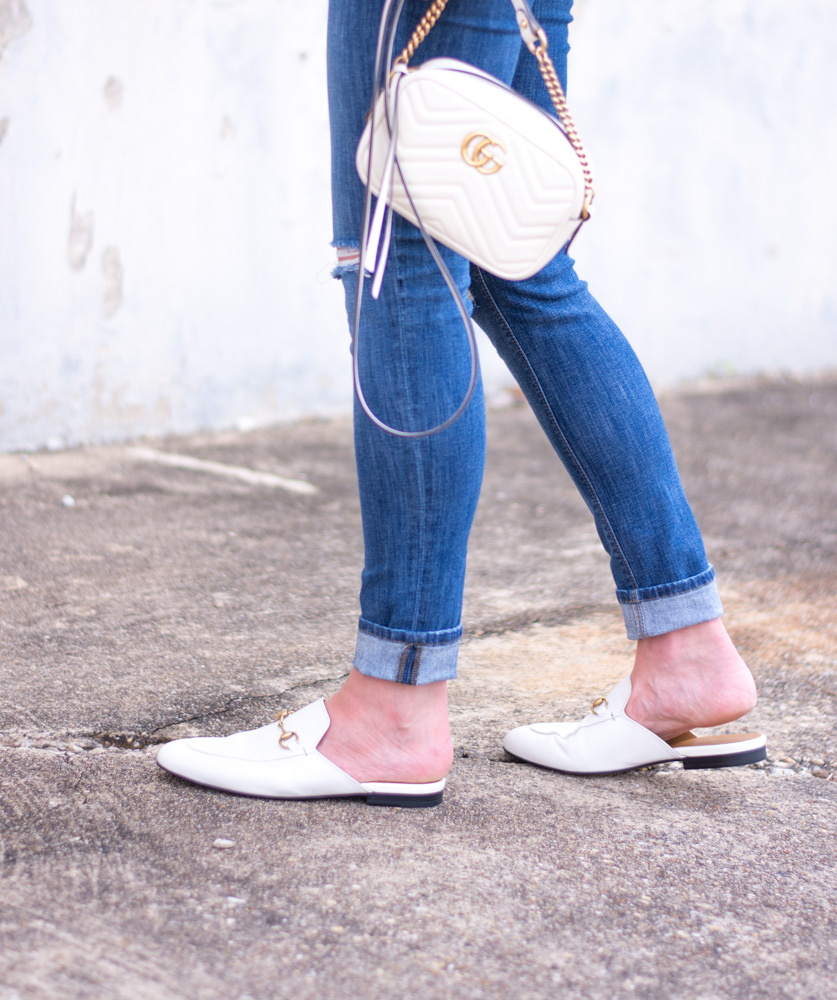 Top Five Mules For Fall
Help for Hurricane Harvey Victims
Heavy on our hearts are Houston and the surrounding areas affected by Hurricane Harvey. Our prayers and thoughts are with all who have suffered since Hurricane Harvey hit Texas. We donated to the American Red Cross, but we wanted to let you guys know that there are a lot of areas where you can get involved to try to help our fellow Texans during this difficult time.
Here are some options to help: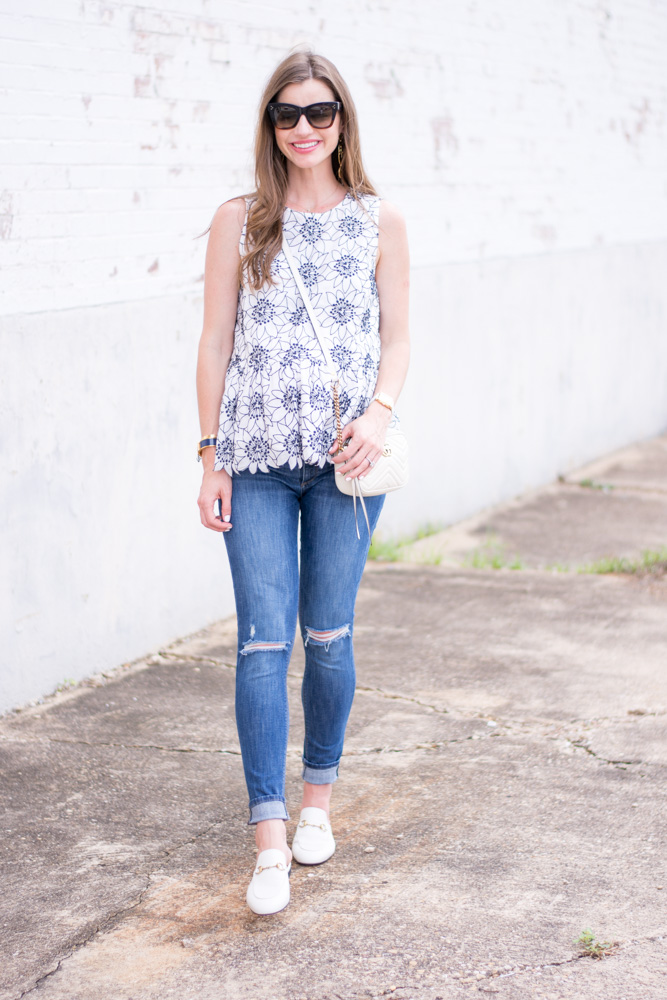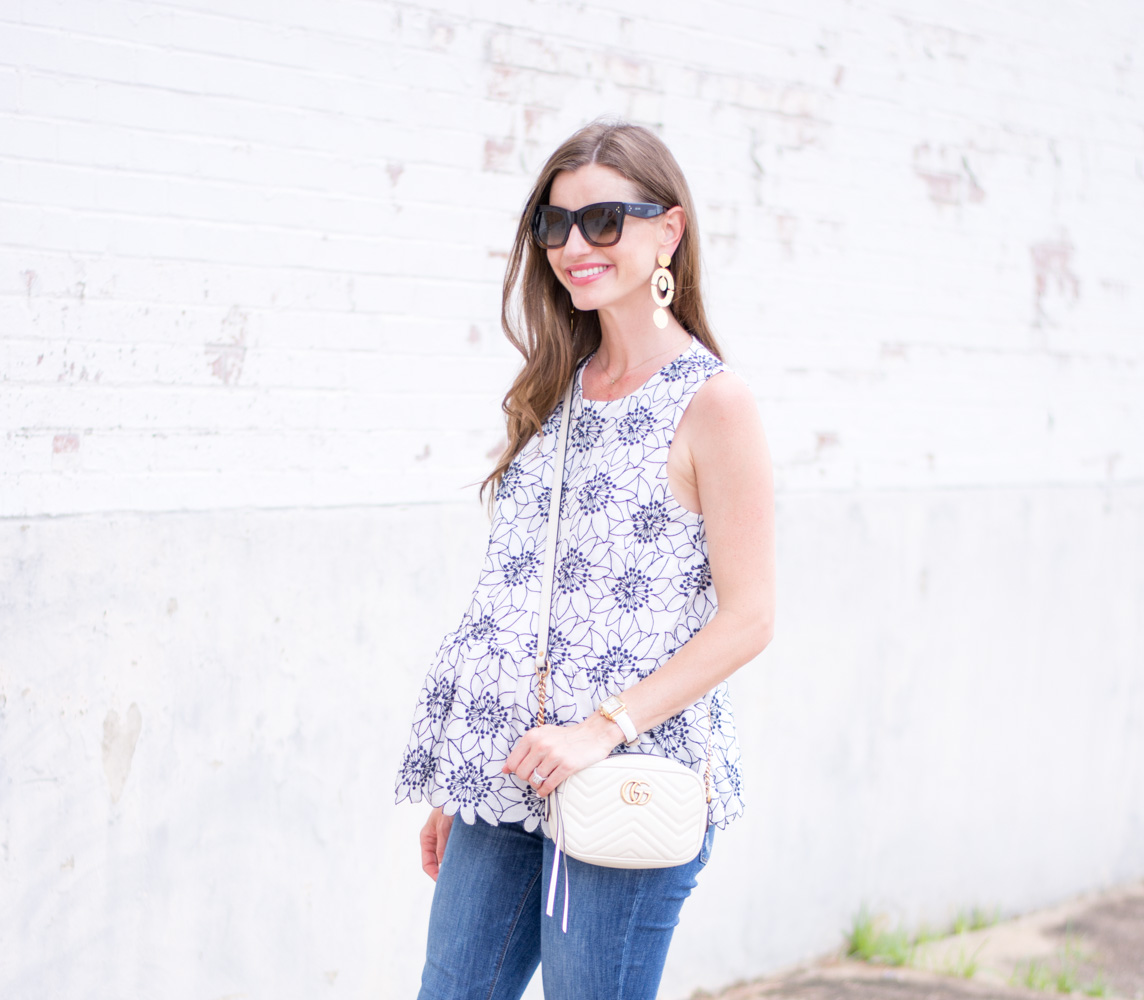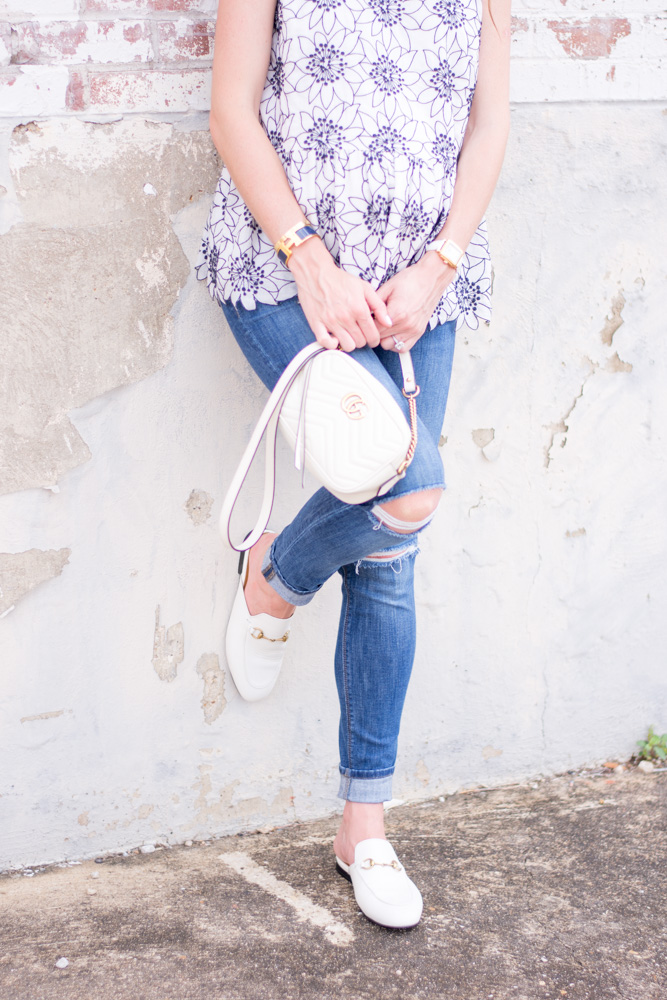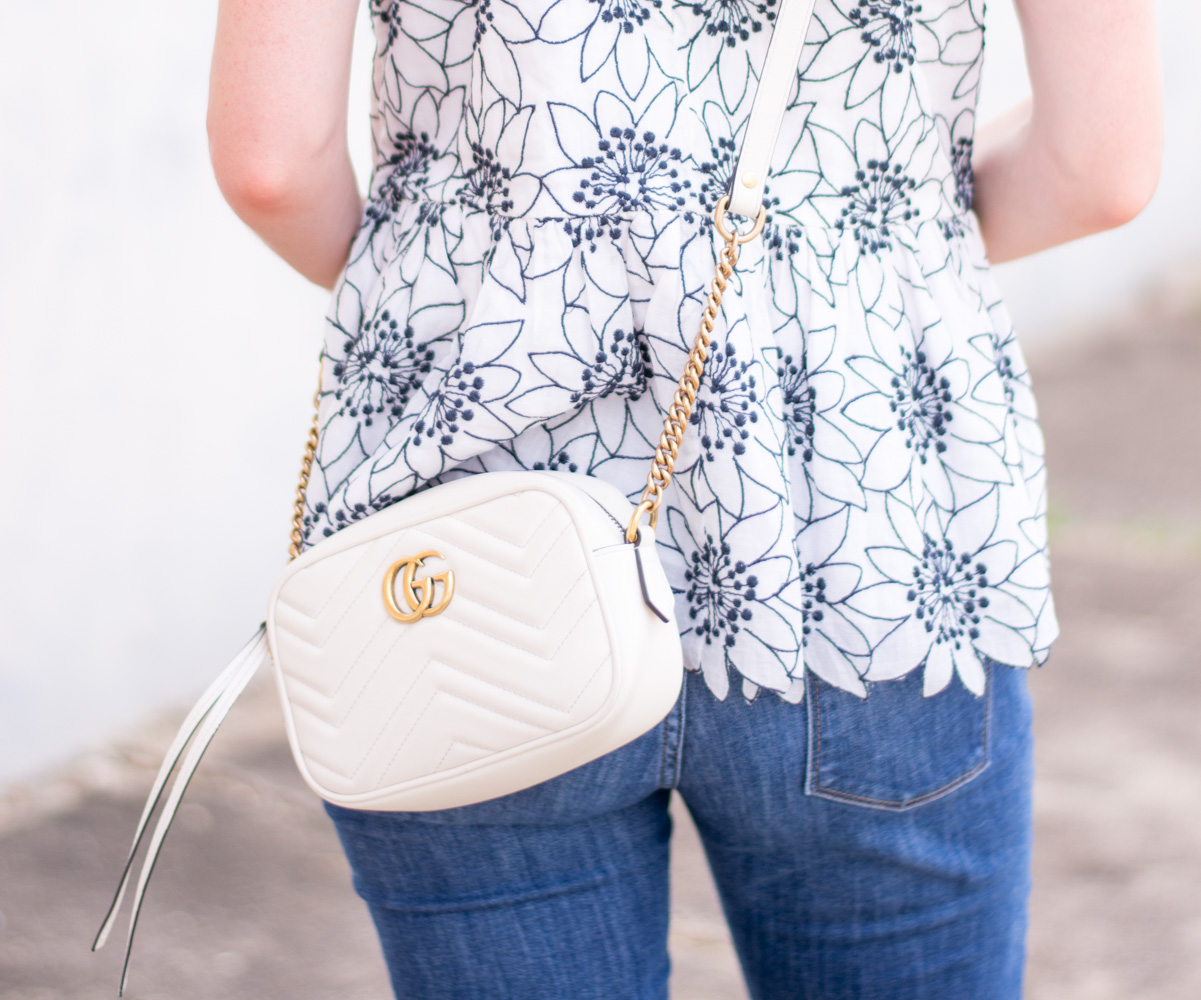 Shop Top Five Mules For Fall:

embroidered top|jeans (non-maternity)|earrings|mules (similar under $80)|crossbody bag 
Cheers,
Stia, Jean and Katherine