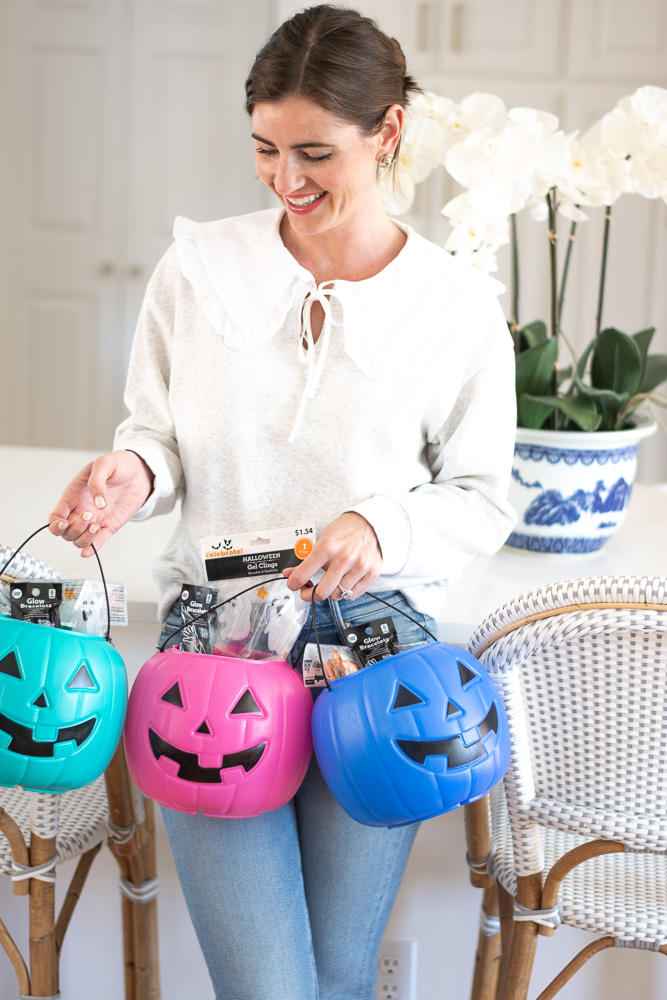 When I was growing up, one of our favorite Halloween traditions was being "Booed!" by someone in the neighborhood. Being "Booed!" involves a surprise doorstep delivery of a bag, basket, or some kind of container filled with Halloween goodies and treats. It's a secret delivery so no one knows who has "booed" them. After you've been "booed" you put a sign in your window that says "you've been booed!", so the neighbors know you've gotten some goodies. Then you make your own surprise delivery to another neighbor or two!
We are so happy that this tradition is still going on in the neighborhood where we now live! William and Henry had so much fun helping us choose surprises, goodies and pumpkin pails using our Walmart+ membership. Using Walmart+ made it so easy to decide what items we wanted and we found the cutest pumpkin pails in the favorite color of each of our neighbor's children. Recieving free unlimited delivery with our Walmart+ membership (with a minimum $35 purchase, restrictions apply) made assembling our "Booed!" bags so easy, time saving, and stress free!​​​​​​​​​​​​​​ ​​​​​​​​​​​​​​
We recently got a Walmart+ membership because we've loved using their pickup and delivery service and, now that we can get free unlimited delivery ($35 minimum, restrictions apply) with our membership, it's even more of a game changer. We also use it to order diapers and wipes for Ford, our favorite "fizzy water", organic food, snacks, and lunch supplies for the boys. These are things that we run out of fast and we need quickly so this has been one of our favorite benefits of our Walmart+ membership.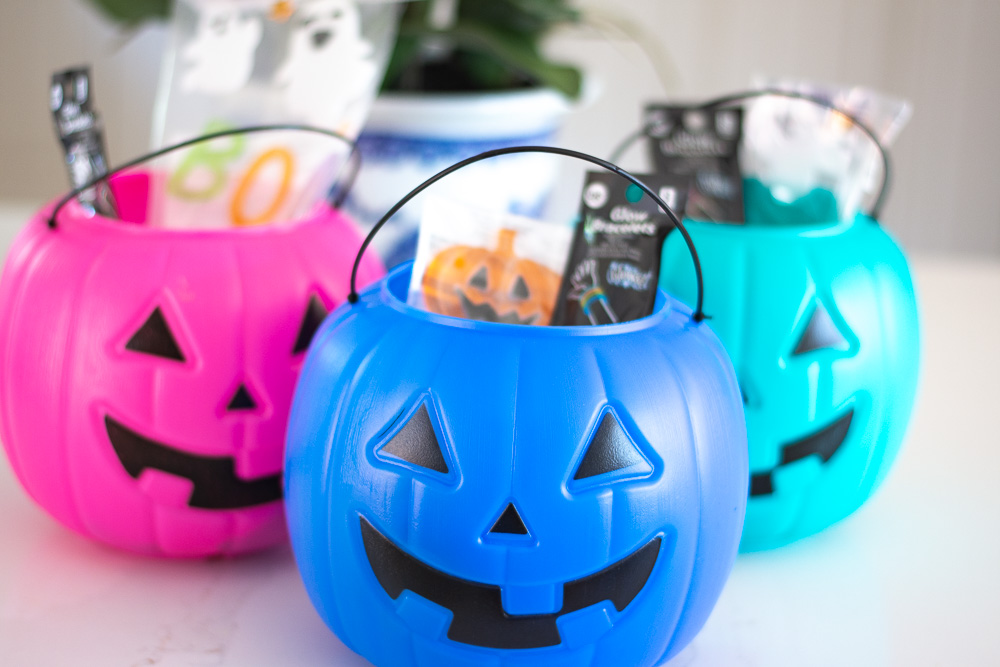 "You've Been Booed" Bags
Here's what we put in our "you've been booed!" pumpkins utilizing our Walmart+ membership:​​​​​​​
Shop "You've Been Booed" Bags:

We found all of this and so many more Halloween goodies using our Walmart+ membership!
The Walmart+ membership offers free unlimited delivery ($35 minimum, restrictions apply) and other benefits for either a monthly or annual fee. Walmart+ membership benefits are not available in all areas so you should visit Walmart+ to find out which benefits are eligible based on your zip code. You can also see all the benefits of Walmart+ here!​​​​​​​
Cheers,
Stia, Jean and Katherine
​​​​​​​Thank you Walmart for partnering with us to bring you this post!