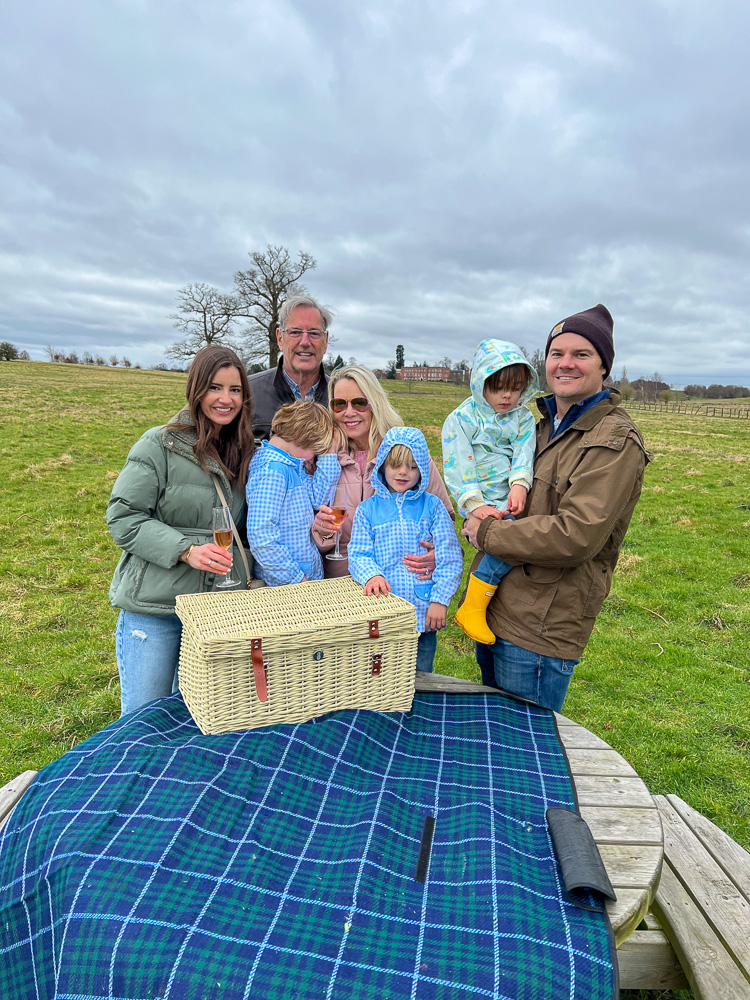 When we flew to London this time, we decided to fight jet lag at the beautiful Four Seasons Hampshire. This is such a unique property! Just a 35-minute drive from Heathrow, it's a beautiful manor in the middle of the English Countryside. We had a great experience on our flight (the boys slept about seven hours), but the time change can still be hard! We loved our stay at Four Seasons Hampshire- it was the perfect way to transition to London time, such a different experience for us and one of the highlights of our trip. There is so much to do and it's such an idyllic place!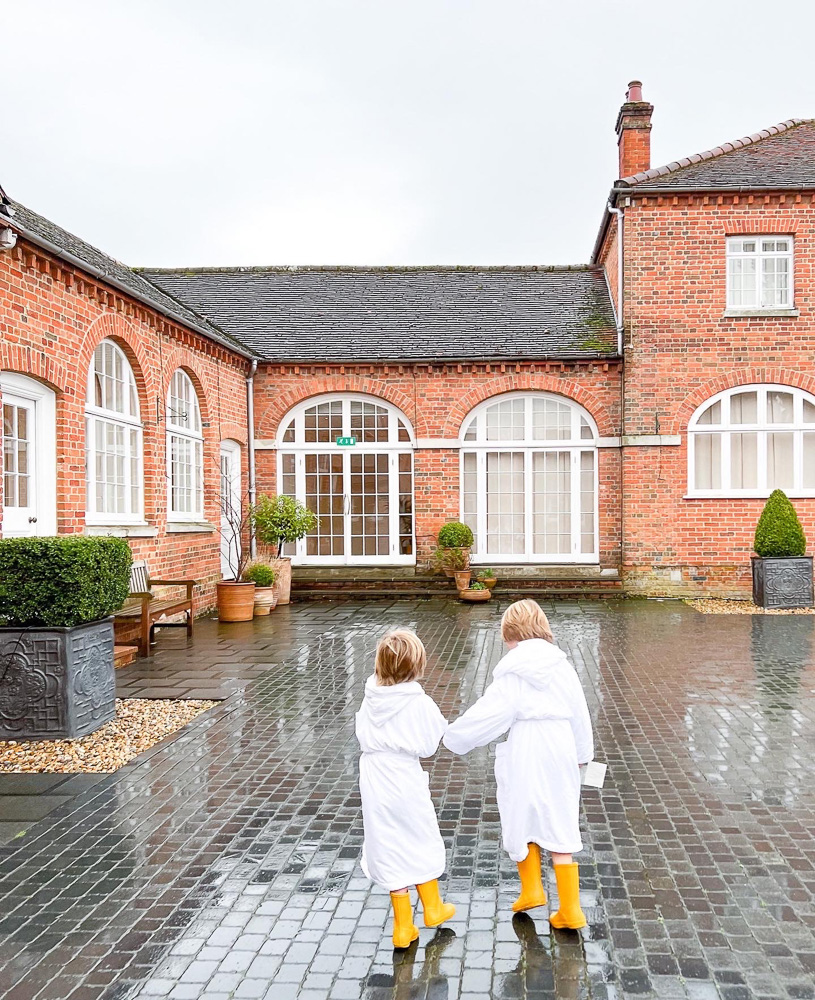 Rooms
The rooms were just renovated in the last year and they are stunning. There are just 130 rooms in the hotel. We had one suite which was a great setup for a family, and my parents had a deluxe room which fit their needs perfectly! We found Four Seasons Hampshire to be very kid-friendly. After our overnight flight, our rooms were ready upon check-in, including the kids' sofa bed already turned down and cozy for them! The staff had lots of fruit, cookies and delicious snacks waiting for us when we arrived. The room was also equipped with kid's size robes and slippers, which the boys loved to wear when we went to the pool!
Activities
There are so many family activities to do while at FS Hampshire. The boys were a bit young to do some of the of activities, but we did everything we could while we were there!
Sharkie's: This is the splash pad/kids pool area. We reserved a time each day and you have the area to yourself for an hour. We did this the first day after lunch/naps and it was the perfect way to fight jet lag and ease into our trip! The adults pool is also available for family swim and we booked an hour there as well. The pools are all located in the spa area and next time we will definitely make time for a spa treatment!
Tour the property: The hotel sits on 500 acres and it's gorgeous! While the boys were napping we took a drive around in the hotel car to see the whole property.
Pony Grooming: We booked pony grooming for the boys on our next morning. Any age can do this and the Equestrian center staff were so kind and helpful. The boys loved this experience!
Horseback riding: Kids ages 4+ are able to go horseback riding. It was Henry and William's first time horseback riding and they loved it. The Equestrian staff was again so helpful and the boys' ponies were on a lead line, so they were chatting and laughing the whole time we were on our horseback ride!
Sporting clays: While the boys napped, Caleb and I tried out the sporting clays. The course is a quick drive (or walk) and it was really fun!
There is so much more to do, but this is all we could manage to fit in during our stay! Here is a full list of activities you can do at FS Hampshire!
Dining
Afternoon Tea
For Stia's birthday, we decided to have a "girls" moment and do the Hampshire's Afternoon Tea
Served in The Library, it's a cozy and elegant setting
We did the Champagne Tea; it was perfect!
Served with finger sandwiches, sweets and scones to finish. So delicious- we tried everything!
FAQ/Need to know
Everything must be reserved ahead of time. We made every meal/activity/pool reservation prior to our trip.
We booked airport transfers through the concierge. They had car seats available for the boys, too.
It's a 9 hour flight from Dallas and then 35 minutes from Heathrow airport
There is a little village close by and the concierge can arrange a taxi
Stonehenge, Legoland and Highclere castle are nearby if you would like to venture off-property
What to Pack:

Cheers,
Stia, Jean and Katherine