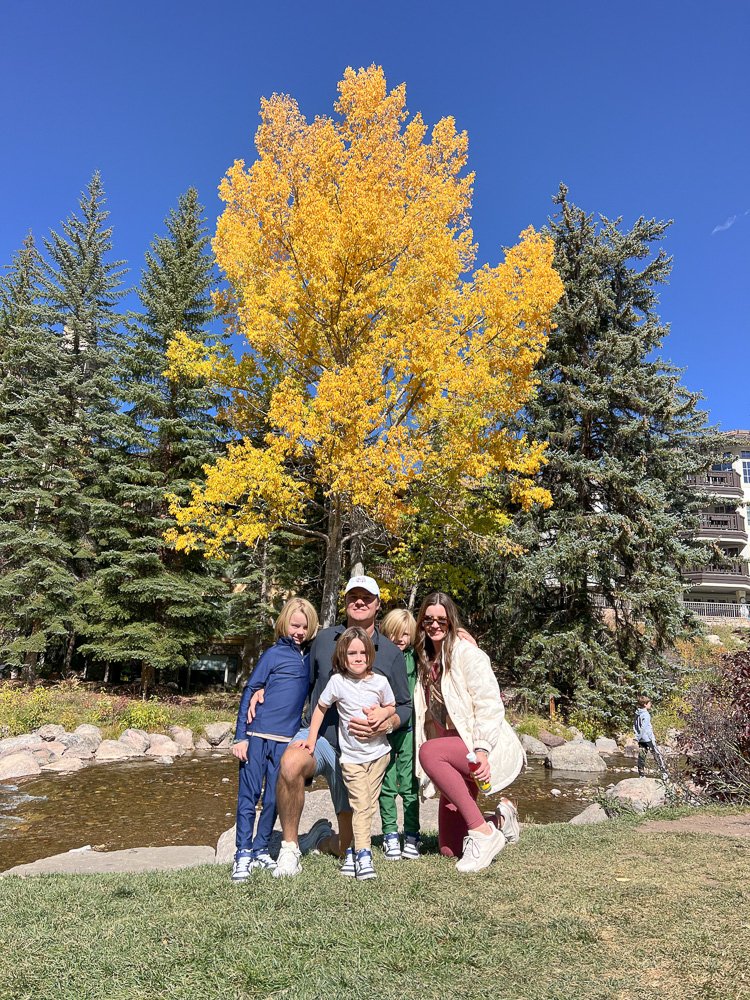 Earlier this month, we visited one of our favorite mountain destinations; Vail, Colorado. We've visited Vail in the summer and we've skied Vail a few times over the years, but this was our first time to visit in the fall. It's off season and even though the town is quiet, it may now be our favorite time to go!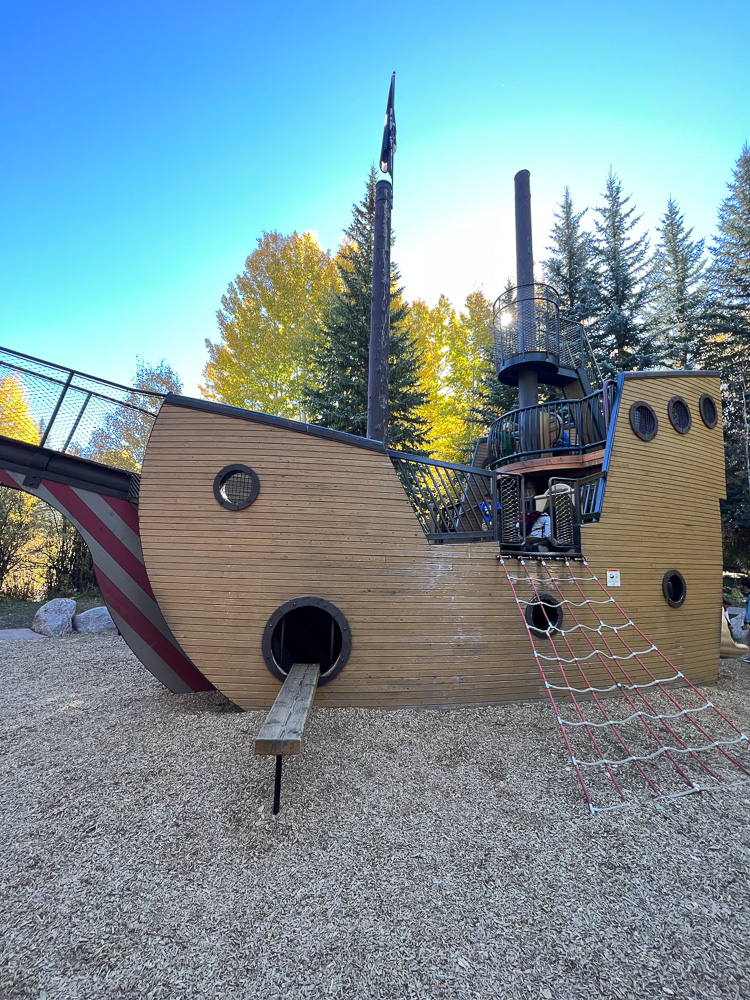 Stay
We've always stayed at Four Seasons Vail and this trip we did the same. The boys love it – they set up the room with a tent, cookies to decorate and child size robes and slippers. We stayed in this room this time and it was plenty of space for our family of five. We swam every day, walked to Vail Village and loved our cozy nights in the room with the fireplace.
Eat
Do
What to Pack
The weather changes quickly! I brought mostly activewear with layers for the day and jeans/sweaters/boots for night!

Cheers,
Stia, Jean and Katherine