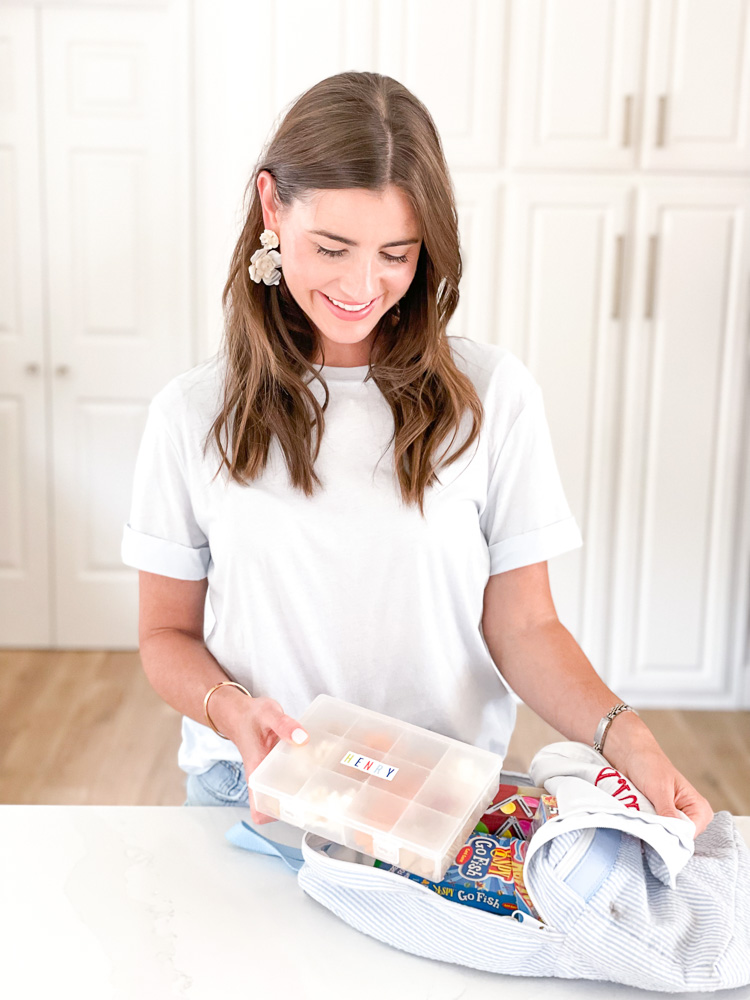 Travel is something we love to do as a family! With three active boys, I've had to get creative to keep them busy on the plane. Walmart Online Pickup and Delivery is always the first place we start when preparing to take the boys on a trip. We can get everything we need delivered straight to our door and we know we're always getting the lowest price. Using Walmart Online Pickup and Delivery saves us time and money, not to mention energy saved by not having to navigate (and negotiate!) the aisles with three little guys. Over the years and the flights we've taken, we've come up with some fun ideas. We're hoping these will help any of you who are planning travel with little ones. Here is what I pack for the boys on the plane:
What I Pack for the Boys on the Plane
Personalized snack box: This is my #1 can't forget item while traveling w/ the boys. A friend of mine gave me the idea a few years ago and it's been the best. The boys get so excited to pull them out once we are in the air. I recently ordered new boxes for them for Summer travel and I love the size of these boxes. They are a little bit smaller than the other ones and I find them easier to fill and easier for the boys to handle! I fill them with all their favorite snacks and a few special treats they don't normally get! Plus, these alphabet stickers are perfect for personalizing!

Shop The Post:

Cheers,
Stia, Jean and Katherine
Thank you to Walmart for partnering with us on this post!