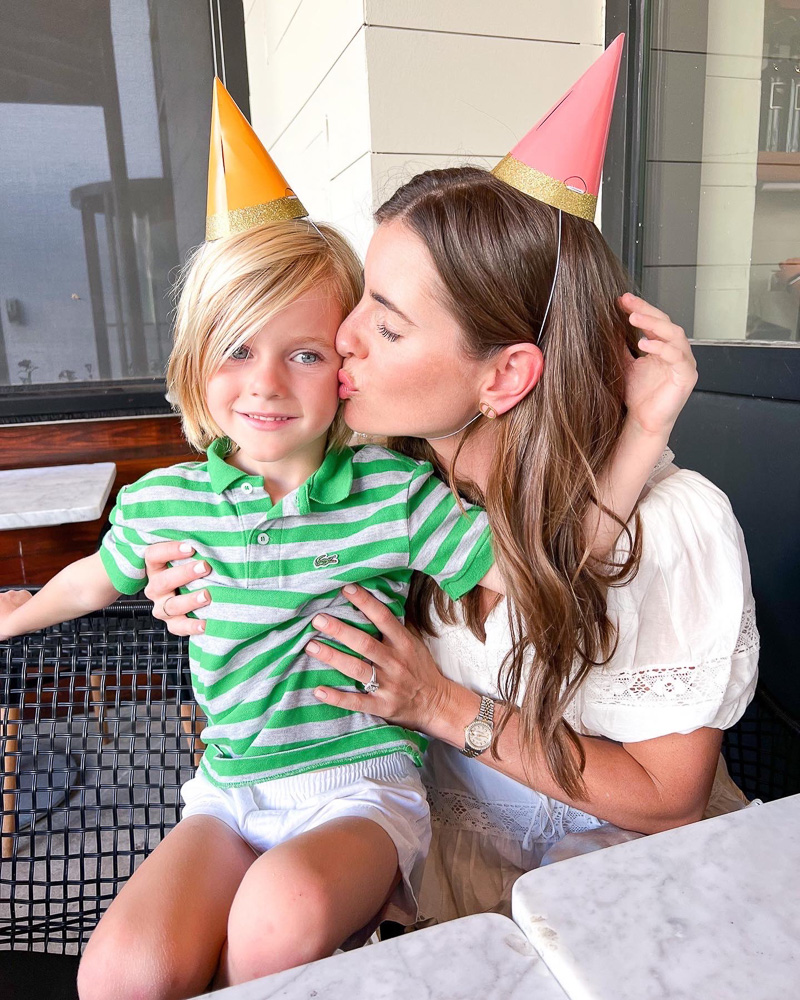 Henry is FIVE! We celebrated Henry all weekend long doing all his favorite things. We went to his favorite play places, he had donuts for breakfast in bed, celebrated with his friends at school and then went to his favorite spot for dinner – North Italia. We celebrated with friends and family over the weekend and he had the best time at his karate party. I'll share more from that next week!
We are so proud of you Henry. You are so easy to celebrate and we adore you!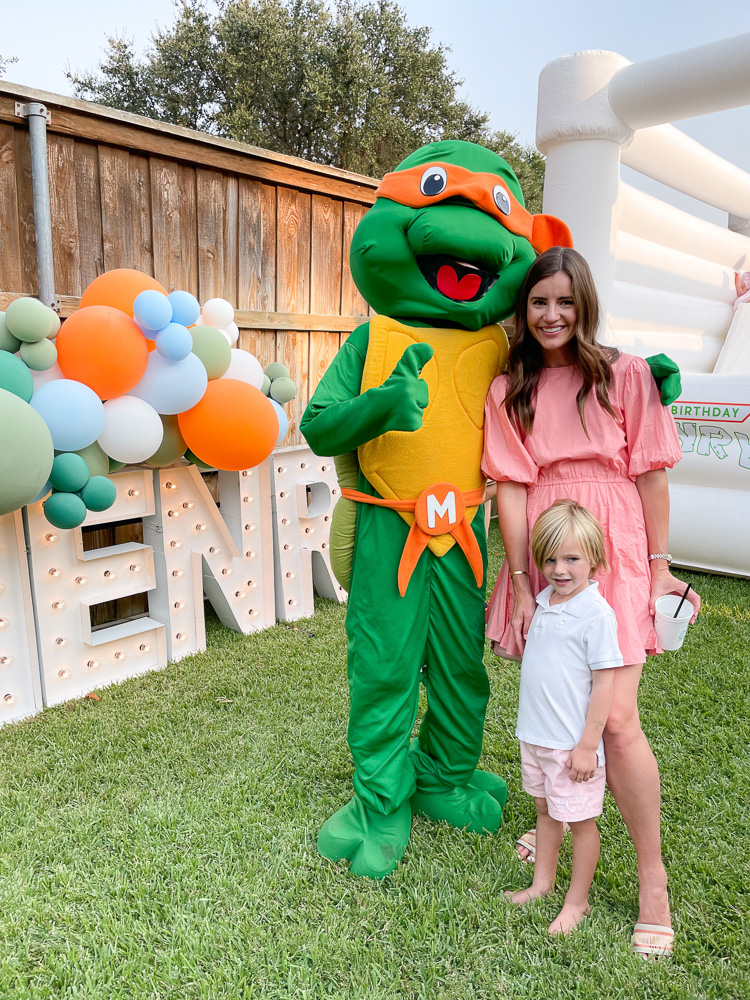 Height/Weight
Henry is long and lean! He is 44 inches tall and weighs 40 pounds.
Personality
Henry is full of personality and so much wit. He makes us laugh all the time! He's caring, loves his brothers more than anything and is just so much fun to be around.
He has grown up so much in the past few months – he's lost two teeth, started soccer and loves everything about school! His favorite way to play is to make up games with Ford. They keep themselves so entertained playing make believe.
Lately, he's been into Dude Perfect, so our house has been full of bottle flips and trick shots all day long. He learned how to ride his bike earlier this year and he and William love going for bike rides together. It's been so fun to see how their relationship has grown so much in the past year. They each have their own room but prefer to sleep together in the same room every night!
Activities
Henry was doing karate last year, but we decided to pause as he just started playing on a soccer team. He's been looking forward to playing soccer for a long time, so he is thrilled. He had his first game on Saturday and played so well!
Henry is in his last year of pre-school and loving it. We are so proud of him!
Things Henry is Loving:
Cheers,
Stia, Jean and Katherine