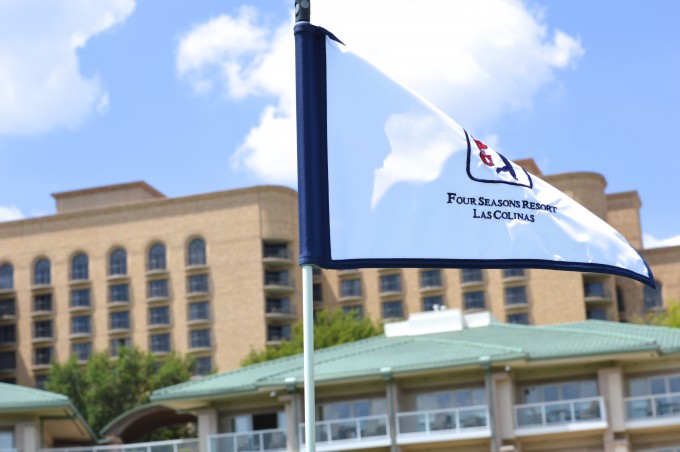 Travel and weekends away have always been a big part of our lives.  Whether it's a trip to Austin, California or London, we're always up for an adventure!  But sometimes the hassle of airports, flight delays and travel schedules can be enough to ruin the relaxation.  One of the best things about Dallas is that you can get anywhere fast.  Especially when it's a staycation!  For a recent weekend getaway we decided to skip the airport and just drive to Las Colinas for a staycation at the Four Seasons Resort & Club.
The property is beautiful!  We were treated like kings & queens from the minute we arrived, until we said goodbye! From the stunning room, with the balcony overlooking the pool and the 18th hole, to the oversized bathrooms & oh-so-comfy beds, the accommodations were incredible.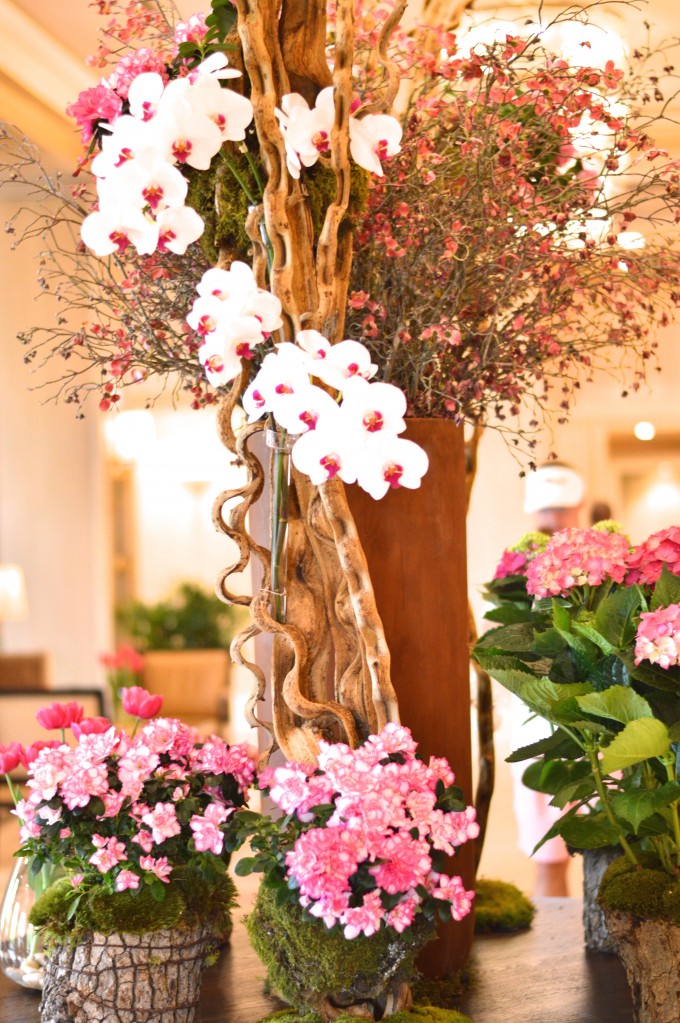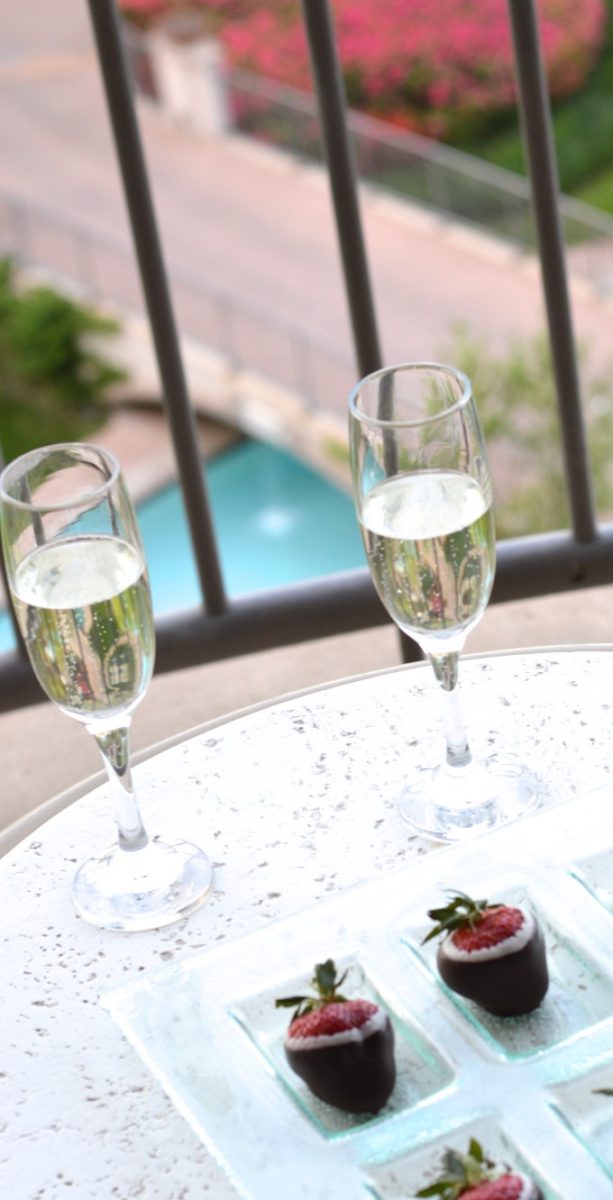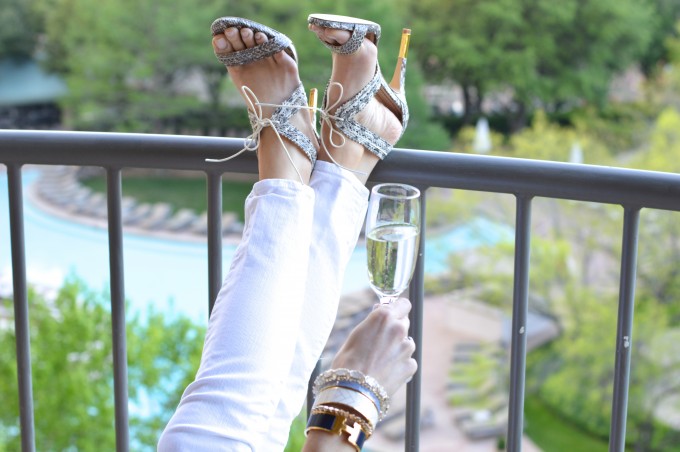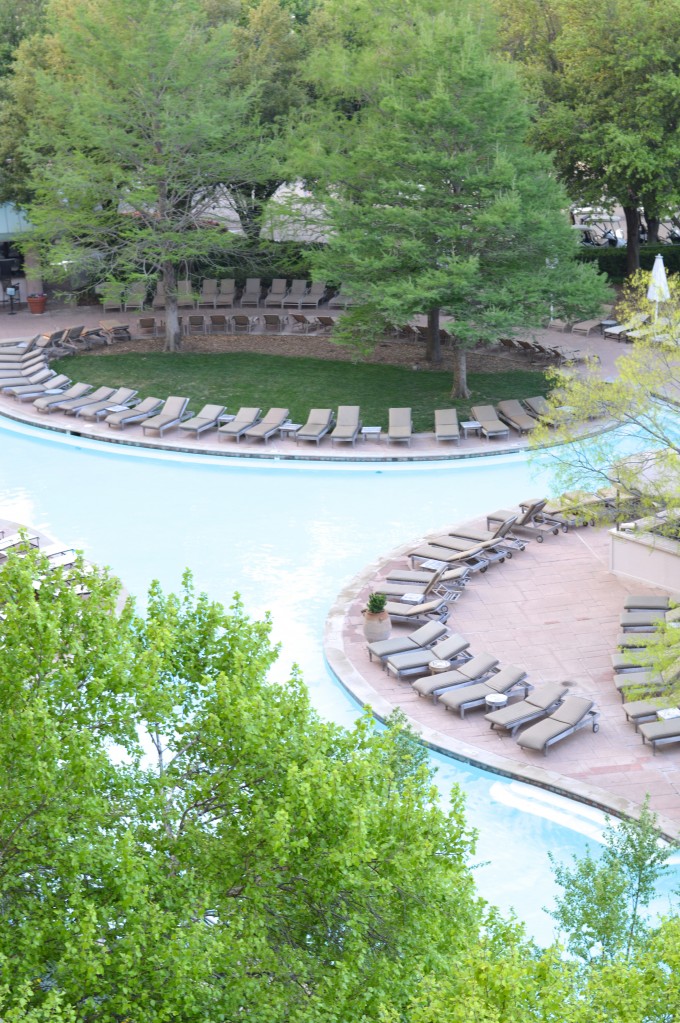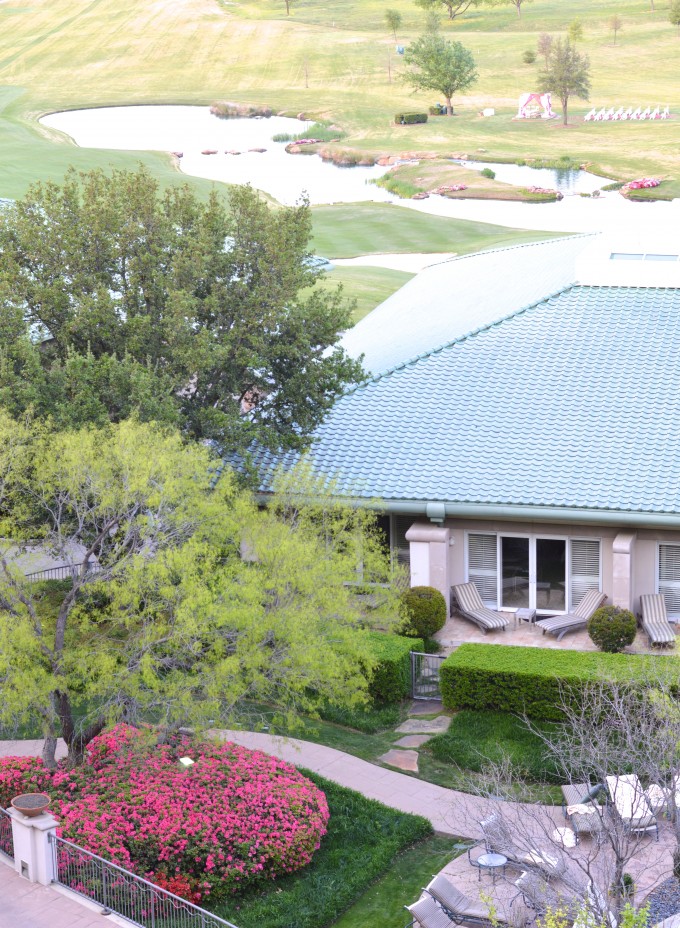 Our first night we dined at Bar 19 and enjoyed cocktails & a chicken-fried quail appetizer (which was one of the best things we've had!), and dinner on the patio.  It was the perfect way to kick off our staycation weekend!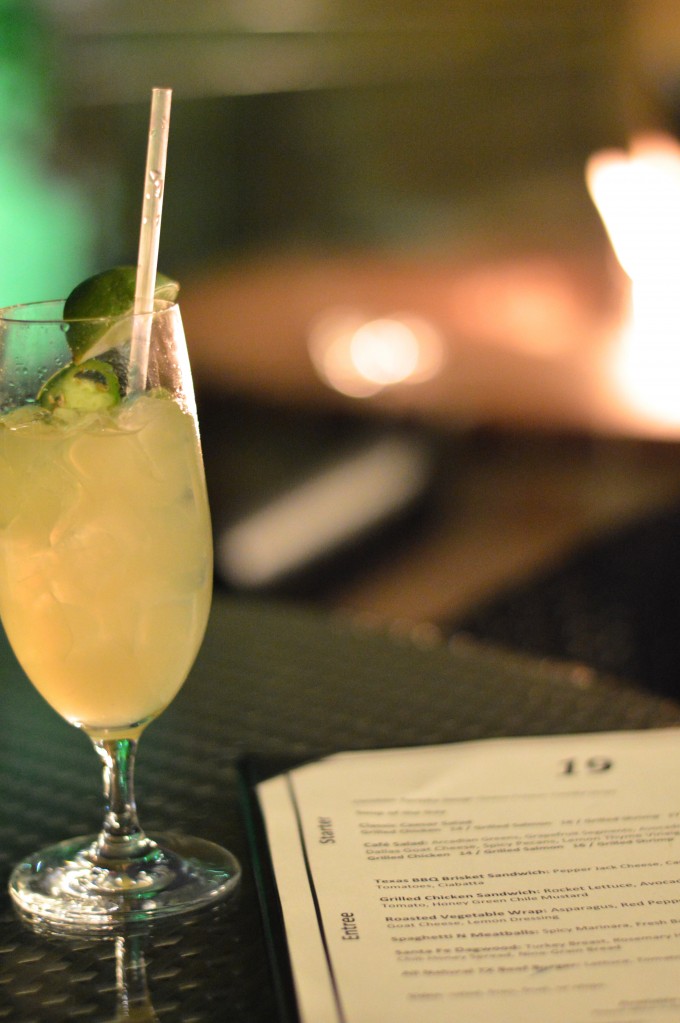 The next morning, we had breakfast at Cafe on the Green and indulged in omelets, fresh squeezed strawberry-banana juice & an array of pastries  – the buffet looked incredible, too!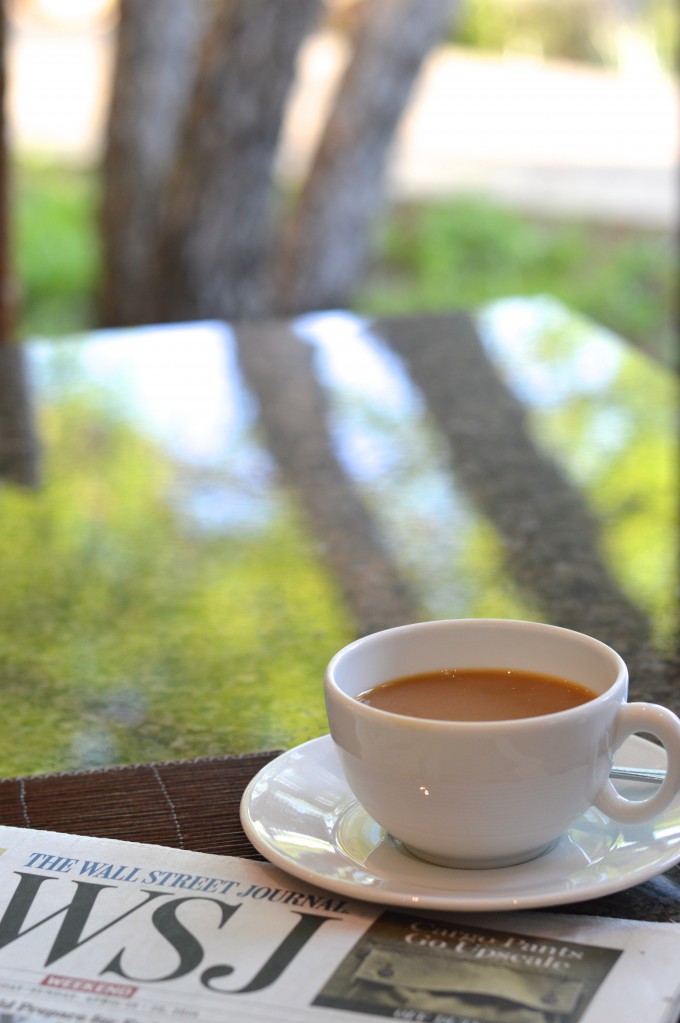 Next up – a tee time at TPC Las Colinas!  It was a great morning for golf and the course was pristine. We can't wait to go back and watch the pros play the Byron Nelson!
Following golf, lunch was served at the pool.  The menu included a wonderful kale salad, quesadillas & delicious cocktails, perfect for a warm day by the pool!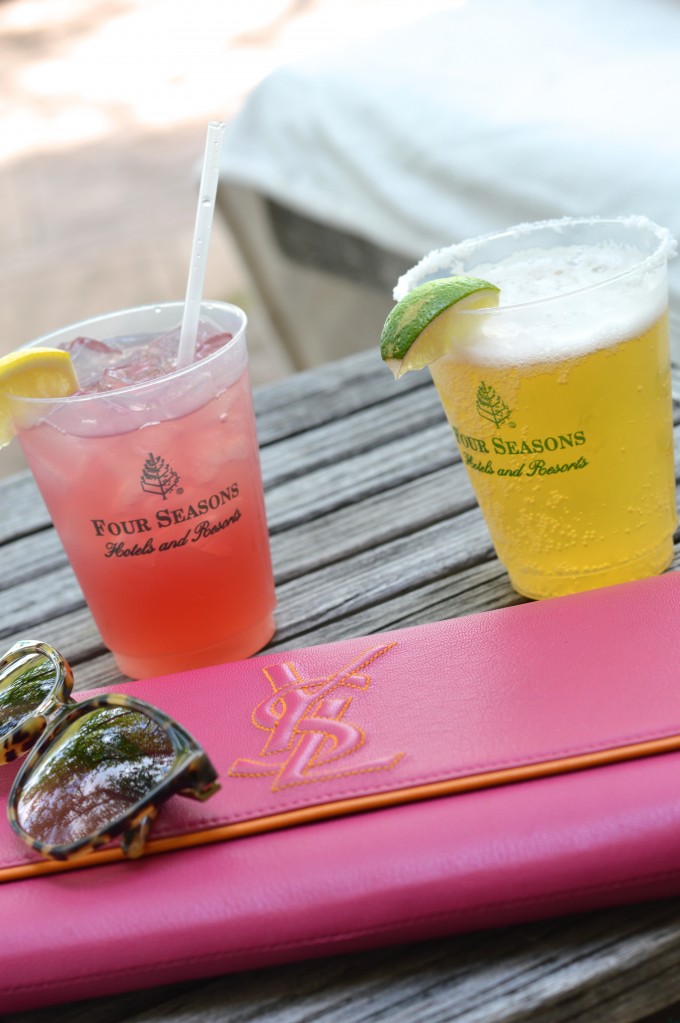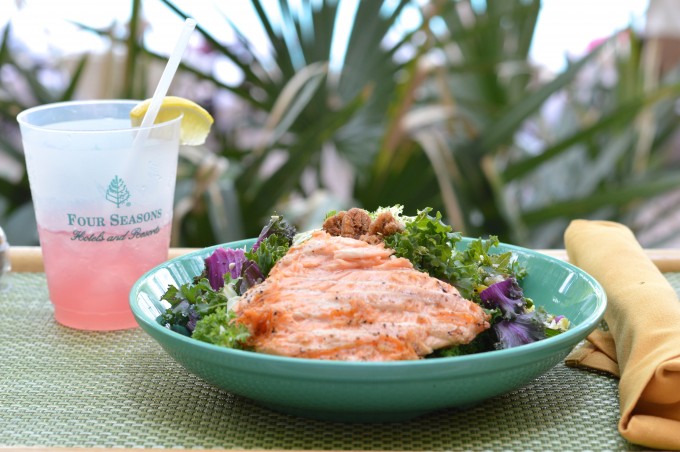 Our next stop was the spa, which was a wonderful way to spend the rest of the afternoon!  As soon as we entered the spa, we felt relaxed.  The waiting areas were so peaceful with juice, cucumber water,  a hot tub, cold tub and saunas.  After an 80-minute massage, we headed up to get ready for dinner.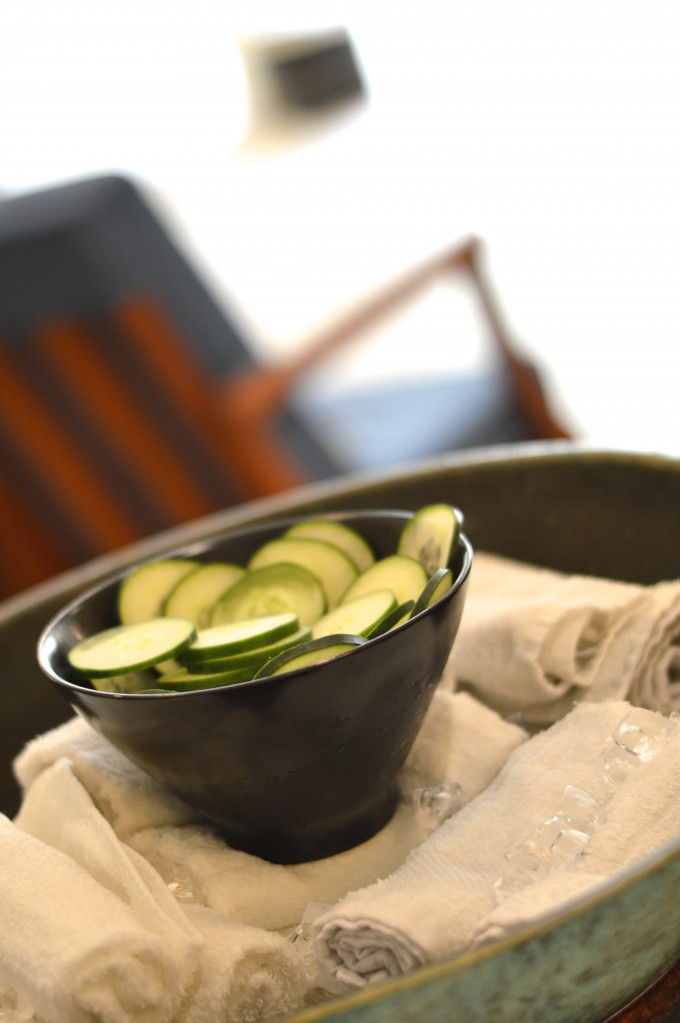 Dinner was served at Cafe on the Green and it was incredible.  We had the Iconoclast wine,  which is exclusive to the Four Seasons Resorts. It was a delicious pairing with our meal! From appetizers of butternut squash taquitos, to salmon tartare, and then Scottish Salmon & Texas Short Rib for dinner, the food was incredible!  And being the big ice cream fans we are, we opted for the Four Seasons homeade ice cream sampler– the espresso flavored ice cream was to die for!
Our last morning finished with room service & roaming the beautiful grounds before heading back home!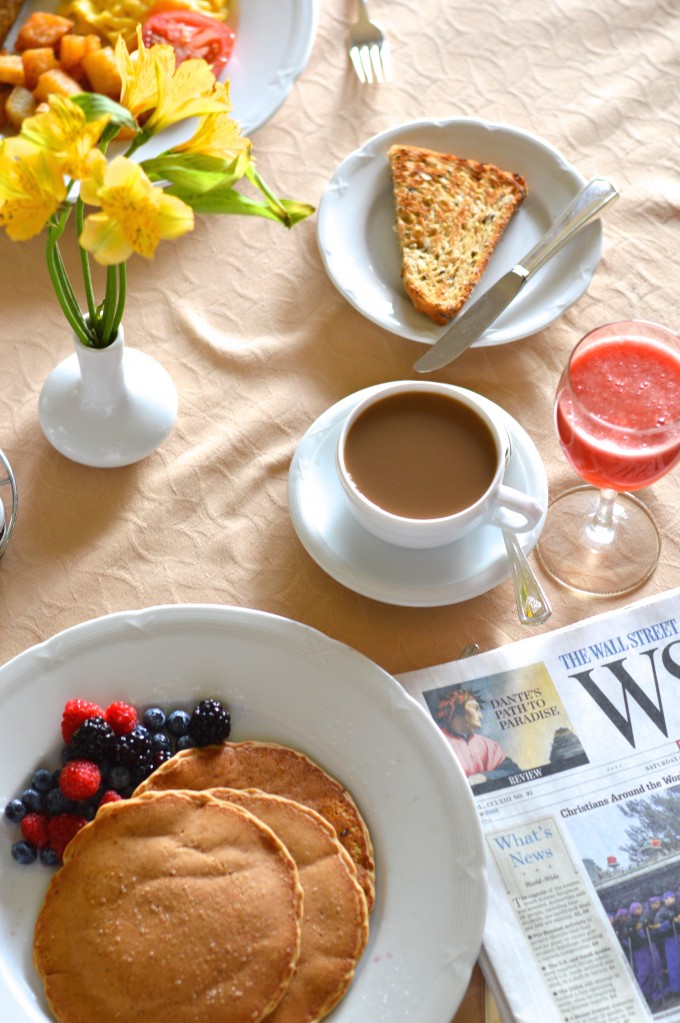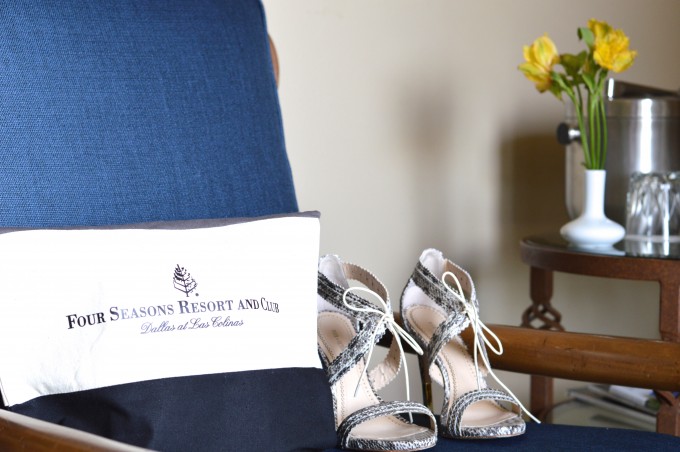 While we tried to fit as much as possible into our staycation weekend, there is so much more to do! Next time we do a Four Seasons Resort staycation, we'll be sure to use the indoor pool, tennis courts & gym!  This was the perfect weekend getaway for the guys & girls – we can't wait to come back!
|Post sponsored by Four Seasons Resort & Spa Las Colinas.  All opinions and experiences are our own.|
Cheers,