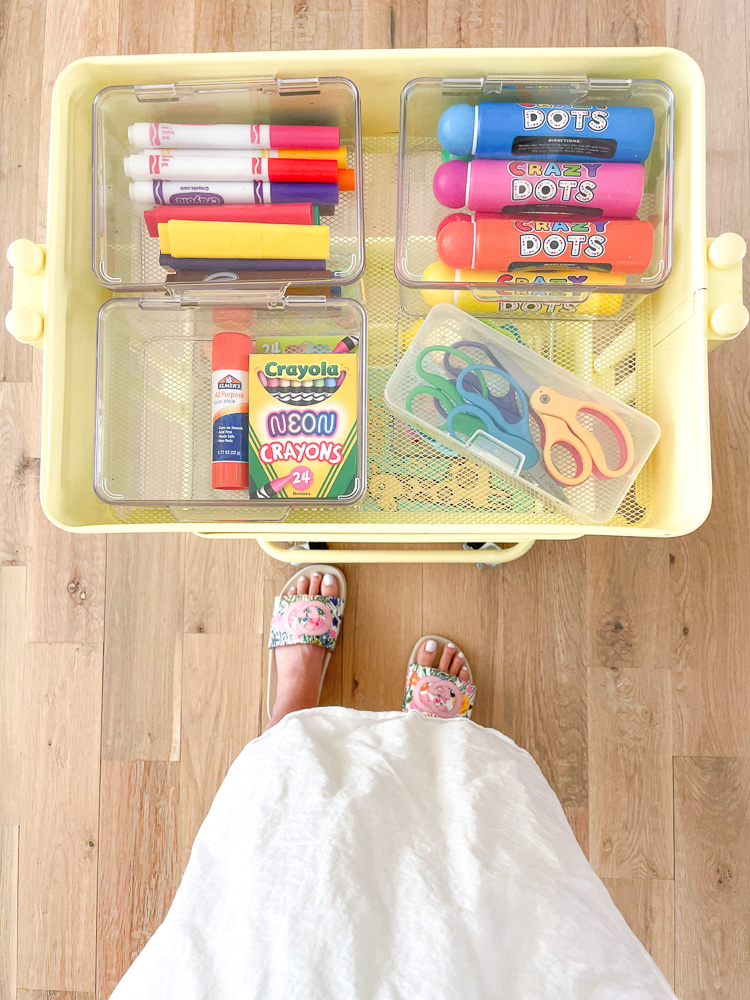 This summer, when we've had some down time, the boys have loved coloring, painting, making construction paper cutouts, etc. It's one of their favorite activities and one they all enjoy doing together. When we returned from our trip to San Diego, I realized we had gone through most of our art supplies, so I utilized our Walmart+ membership to do an art cart restock. With Walmart+ you get free shipping with no order minimum (excludes freight and Marketplace items), which made it so easy to restock our art supplies. Using my Walmart+ membership I logged into Walmart.com and started shopping. The boys needed art supplies and they needed them fast – no patience for these boys!
It was so easy to use Walmart.com to search for quick shipping items from Walmart. I found new markers, crayons, paint and paint brushes, drawing paper, a few fun activities, play-doh, new scissors and coloring books. Walmart.com has a great selection of kids arts and crafts items! There is no minimum order, so if we start to run low on anything, I'll go ahead and restock immediately for free shipping.
We've had our Walmart+ membership for almost a year and we love it. It's provided so many great advantages, especially when doing our grocery shopping, saving us time and money. We love using Walmart+ when planning our weekly food menus and also for ordering for our Sunday family BBQ get togethers. The ease of placing our order with Walmart+ makes doing our grocery shopping a pleasure.
*It's so easy to sign up; go to Walmart.com and click on the Walmart+ icon. Currently there is a free 15-day trial!
Art Cart Restock
Cheers,
Stia, Jean and Katherine