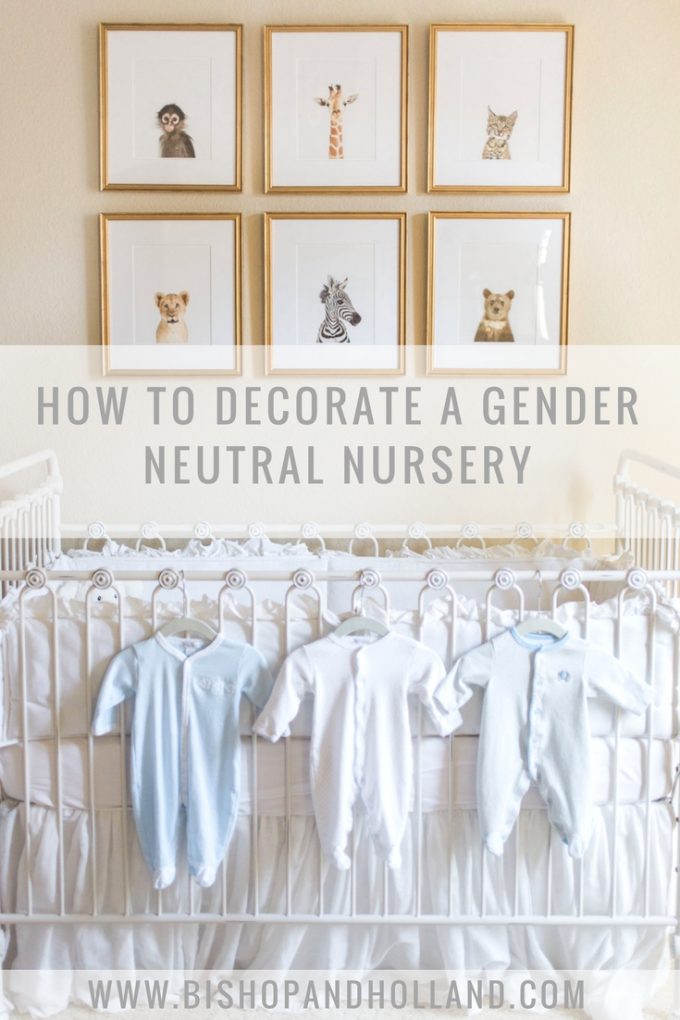 After months of planning, we are so excited to finally share our nursery reveal! Caleb and I decided we didn't want to know the gender of our baby before birth, which presented a little bit of a challenge when it came to decorating Baby C's nursery. An all white/cream nursery was what I had in mind for a gender neutral nursery, and when I found this iron crib at Bratt Decor, it set the tone for the whole room.
Once the crib was decided, I started to look to Pinterest to find gender neutral nursery inspiration.  I found a picture of these darling baby animal prints and knew we had to have them for our baby's nursery. We added a few touches of gold, some additional safari animals, including "Ned" the giant giraffe and the adorable "Welcome to the Parker" print. The nursery became complete with a great chandelier and a beautiful cream rug, perfect for laying on the floor playing with our little blessing. We are so happy with the way it turned out!
Now that William has arrived, we may decide to add some color, but we really love the fresh look of his room, and it really seems to fit him. The past two weeks have been the absolute best (and most tiring) time of our lives.  We're constantly thanking God for this precious little guy and can't wait to formally introduce him to you next week!
furniture: iron crib– c/o|wingback rocker|adele dresser and changing table topper|sidetable
art: animal prints|welcome to the parker print|framing c/o framebridge
decor: belen rug in cream-c/o|chandelier|drapes|bear rocker|animal mobile|ruffle crib skirt– c/o|frayed ruffle bumper|floor lamp|moses basket and stand|moses basket bedding|noah's ark blanket|dream pillow|oversized giraffe|little giraffe|books
baby clothes: uggs|hunter boots|polka dot footie|elephant onesie|striped onesie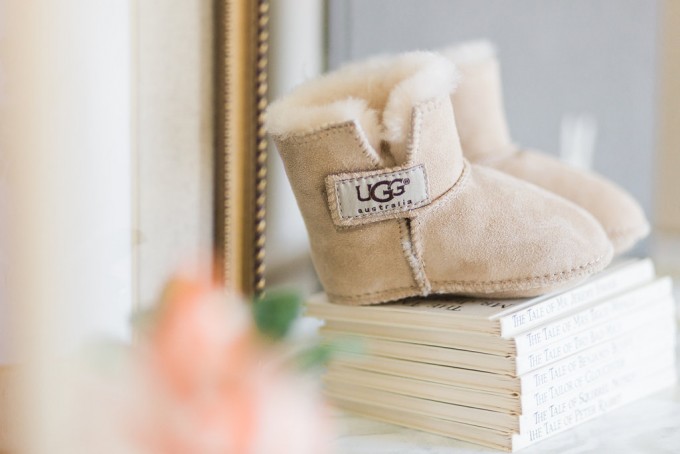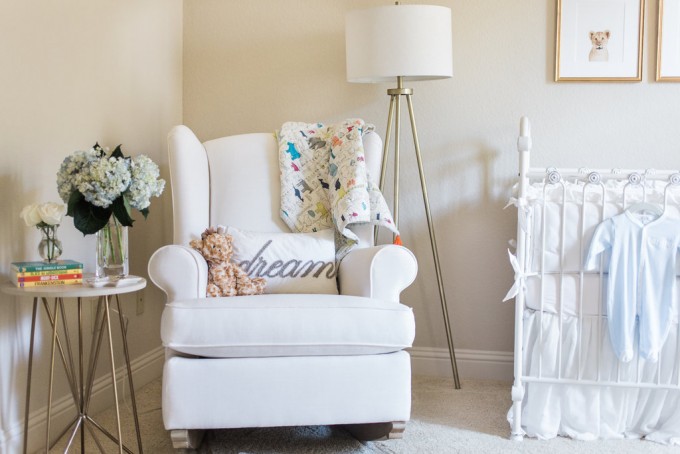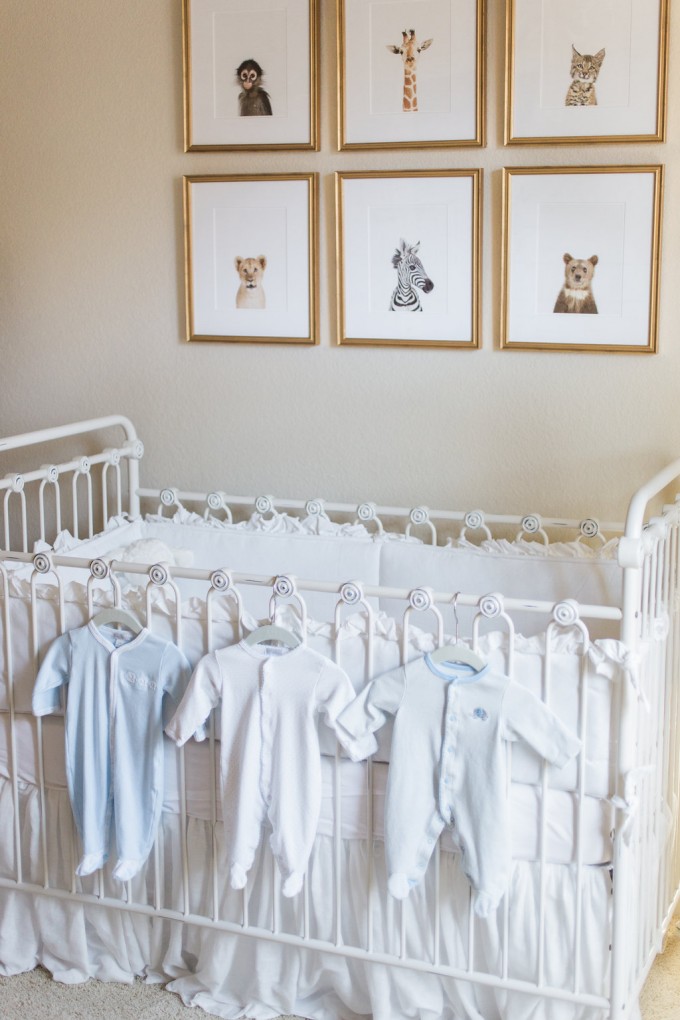 furniture: iron crib– c/o|wingback rocker|adele dresser and changing table topper|sidetable
art: animal prints|welcome to the parker print|framing c/o framebridge
decor: belen rug in cream-c/o|chandelier|drapes|bear rocker|animal mobile|ruffle crib skirt– c/o|frayed ruffle bumper|floor lamp|moses basket and stand|moses basket bedding|noah's ark blanket|dream pillow|oversized giraffe|little giraffe|books
baby clothes: uggs|hunter boots|polka dot footie|elephant onesie|striped onesie
Photography by: Jennifer Yarbro Photography
Cheers,