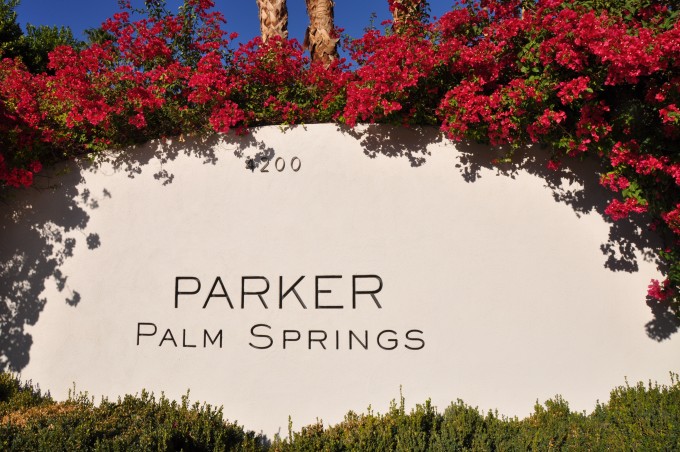 Over the weekend, we spent some time at the legendary resort, The Parker Palm Springs.  This oasis of a hotel is hidden away behind tall hedges and has a decidedly laid-back vibe. It's a favorite of celebrities, because of its privacy & peaceful atmosphere, and its great style. We loved the Jonathan Adler designed spaces – very funky & fun! We started our day at the Palm Springs Yacht Club (the on property  spa).  The PSYC is done in a nautical theme with a tongue-in-cheek twist.  We were greeted at the desk with the PSYC signature shot (cucumber vodka) to help us relax before our treatment.  That's never happened before! The Scuttlebutt is the new nail salon in the spa and is metallic silver and white, with hot pink pops of color. So cool/cute, and girly! We had our manis done in the exclusive Ten Over Ten polishes – Mulberry for Jean & Palm Springs for Stia -of course! We loved it.
Next up was the property's very popular diner, Norma's,  for their famous brunch. We sat outside on the patio and enjoyed some great people watching. We started our meal with complimentary smoothie shots – so California!  With so many options on the menu, it was hard to decide on just one. Thank you, Gigi, for your great recommendations! Everything was delicious.
Time for a walk around the 13-acre estate to wear off all that food. There are plenty of options when it comes to play time at The Parker; two pools, red clay tennis courts, pétanque & lawn croquet courts. All of these activities are located in different areas on the property, so there's always a place to go for privacy. There's also a giant outdoor chess board and sand table-tennis. The paths through the resort are all unpaved, sandy trails, making for a very quiet stroll.  Tall palm trees and beautiful bougainvillea are everywhere. The Parker is the perfect place for a weekend getaway.  We can't wait to return for a longer stay!
Palm Springs Yacht Club- the on property spa
Scuttlebutt Nail Salon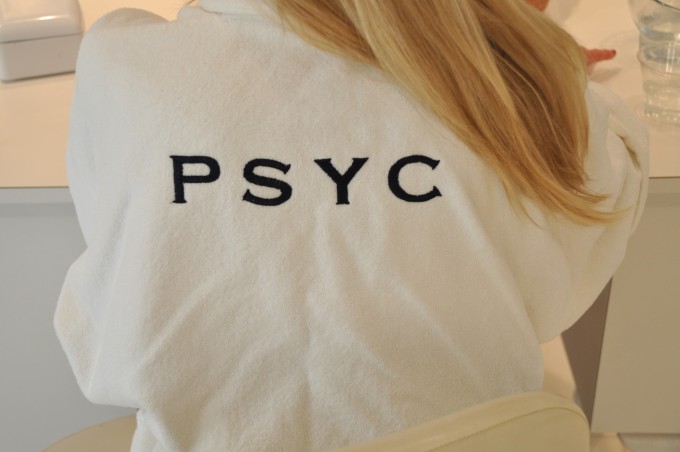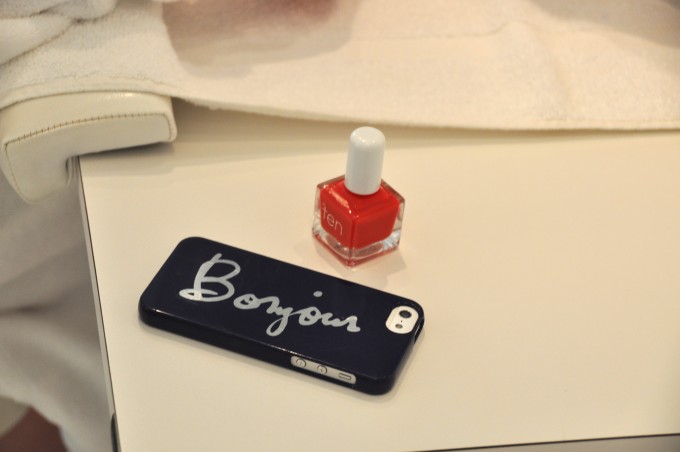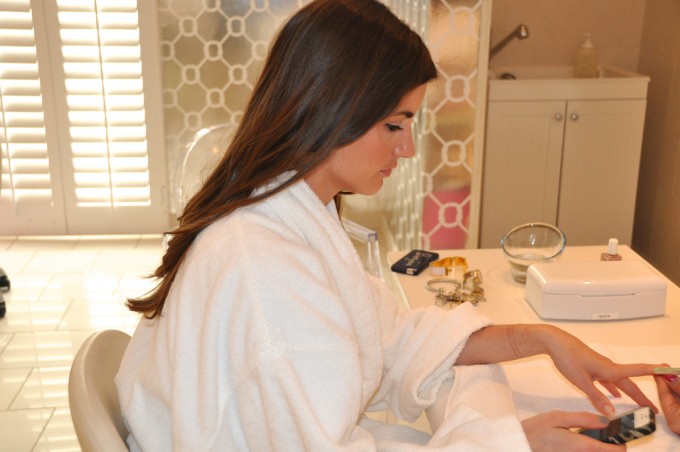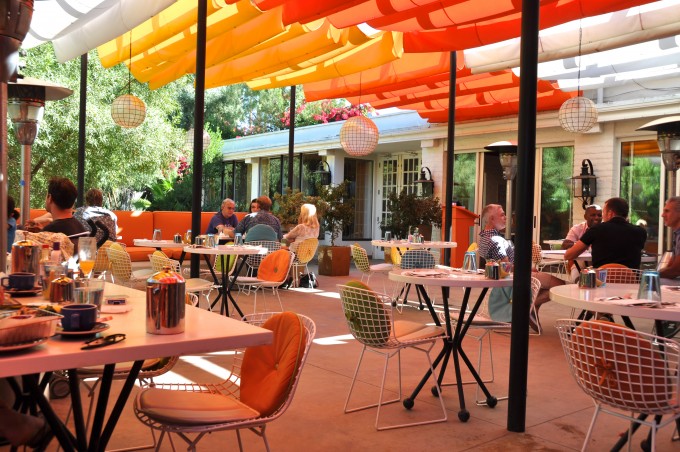 Brunch at Norma's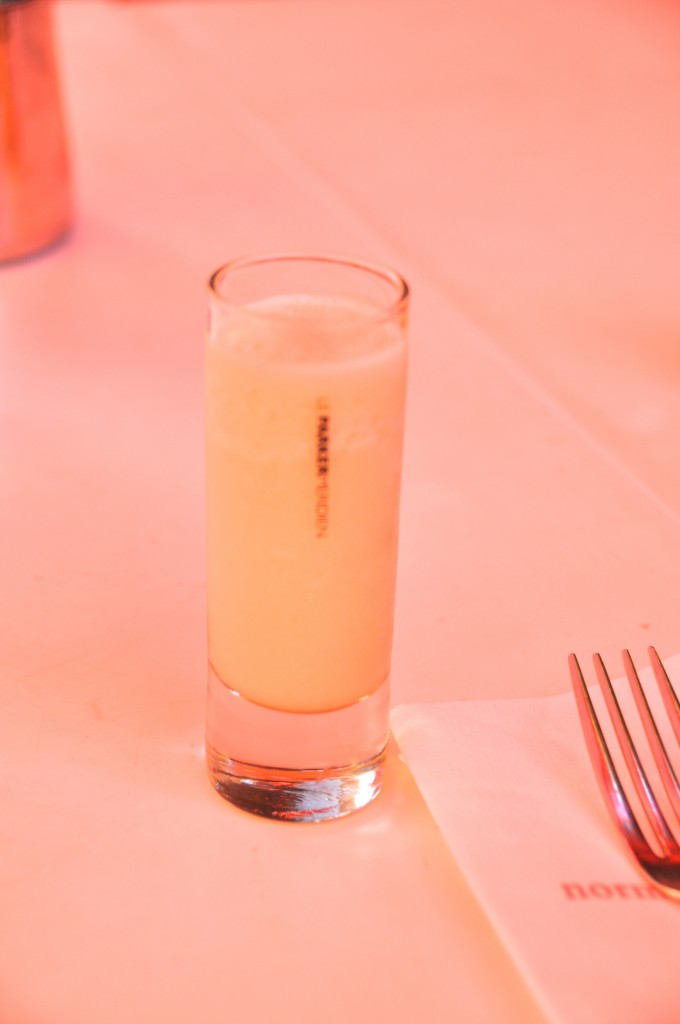 Smoothie shot
 Fish Tacos at Norma's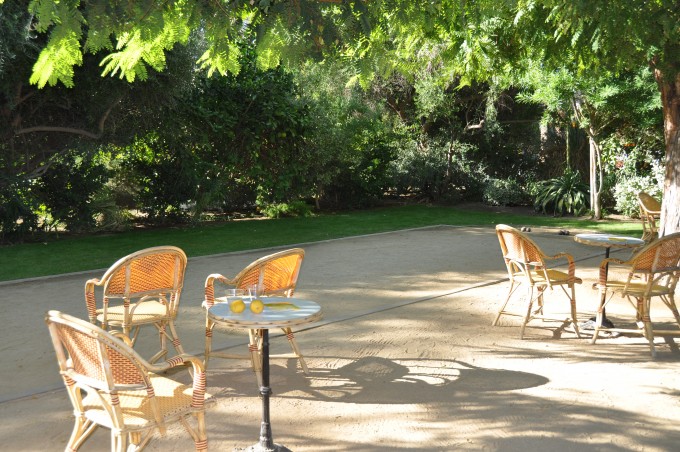 Pétanque courts
Cheers,