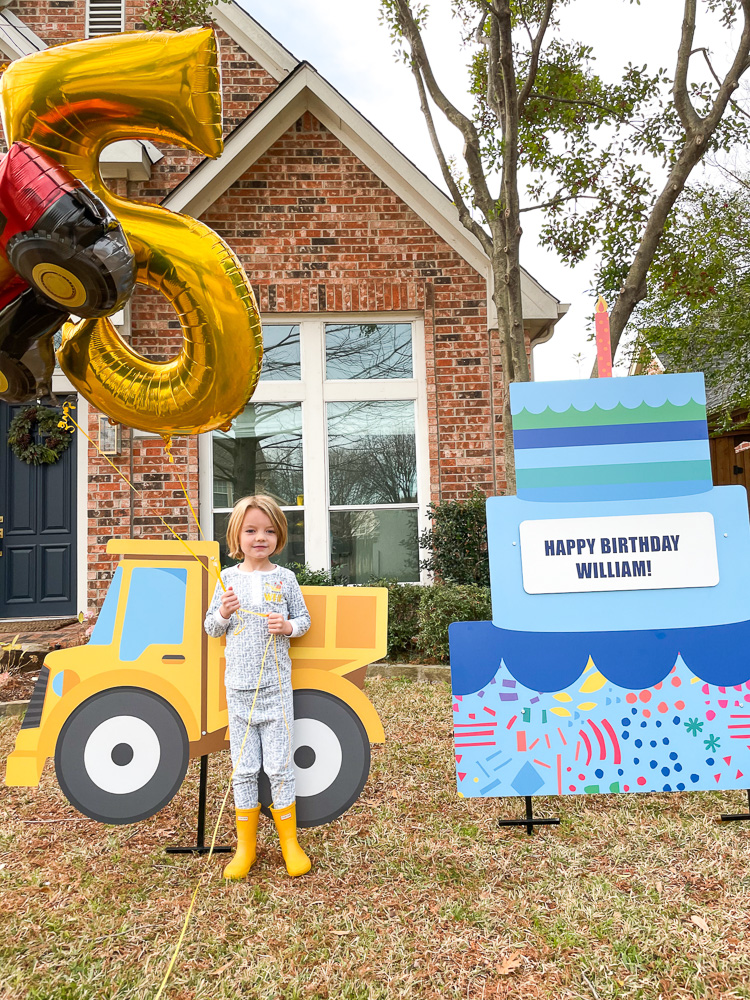 I cannot believe we have a five year old! Truly, the days are long and the years are short. William turned five last Thursday and we've been celebrating all week!
William has grown so much the past year. It has been amazing to see how much he has grown in all areas of his life, and as a mom, I'm also feeling all the emotions! We are so proud of him and all he's done this year. He's a joy to be around and it just gets better.​​​​​​​
Height/Weight
I think he's around 44 inches tall and 42 pounds, but we have his well visit scheduled for this week!
Sleeping
William has always been a good napper. He actually still naps! In the past week with all the birthday excitement, he's stopped and we will probably start doing a quiet time instead. He also sleeps solid at night – especially on the days when he doesn't nap!
Personality
He is the sweetest, most caring boy. He is a true first-born – he's a rule follower, likes things organized, etc. He is very analytical and wants to know how things work by building them.
William loves his brothers and includes them in almost everything (and also gets annoyed when they knock over his creations). He looks after them, helps teach them things and is just all around proud to be a big brother.
William loves school and learning. He is in his last year of pre-school and was so excited to get to go three days a week. He's learning to read, loves math and his favorite part of school is the playground time with his friends.
He is very determined that once he tries something he won't stop until he accomplishes it. Last Spring he decided he was ready for a pedal bike and the first day he got it he learned how to ride it without training wheels!
Activities
William loves playing golf and we started a "family golf night" tradition once our lockdown was lifted. We played every Thursday night until the time change happened. He got golf clubs for his birthday and was so excited!
We started tennis lessons last Summer and he picked up the sport fast. He also started soccer this year and he's loved being on a team with boys that will be in Kindergarten with him next year. He's grown up SO much in the last year I can hardly believe it!
Things William is loving:
Cheers,
Stia, Jean and Katherine