If you were to stop us on the street, there is a 99% chance there is a pair of Yosi Samra flats in our tote bags, if not already on our feet! We love to carry an extra pair of Yosi Samra flats in our tote bags to switch into after work, before errands.  Yosi Samra is a genious, because not only are these flats so comfortable, they are foldable with their own little dust bag, which means taking up little to no space in your bag.  And they literally come in every color of the rainbow, plus some.
We first were introduced to Yosi Samra a few years ago, and over the years Yosi has expanded his line to include not just foldable flats, but also sandals, loafers, and booties. And, he has recently added flats for little girls.  They are adorable!  This summer we have been obsessed with the simplistic look and shape of the cambelle sandal.  We love this metallic pair and the way it looks with this mini skirt (only $60!).
This Thursday, from 4-7 pm, Yosi Samra will be making a personal appearance, and signing your foldable ballet flats, at one of our favorite Dallas Stores, Saint Bernard.  Join us for some shopping, Fluff Pop, and of course, a Yosi Samra trunk show!  Details are below, but feel free to reach out if you have any questions.  We look forward to seeing you Thursday!
skirt|top|sandals (similar)|clutch|watch|bracelets (similar)|tassel necklace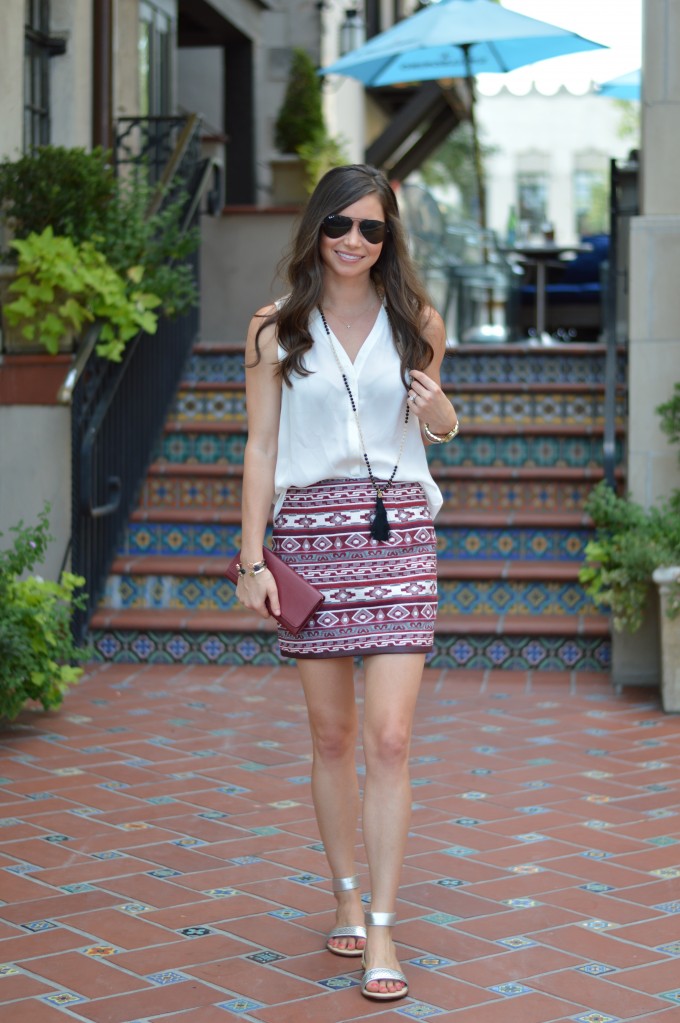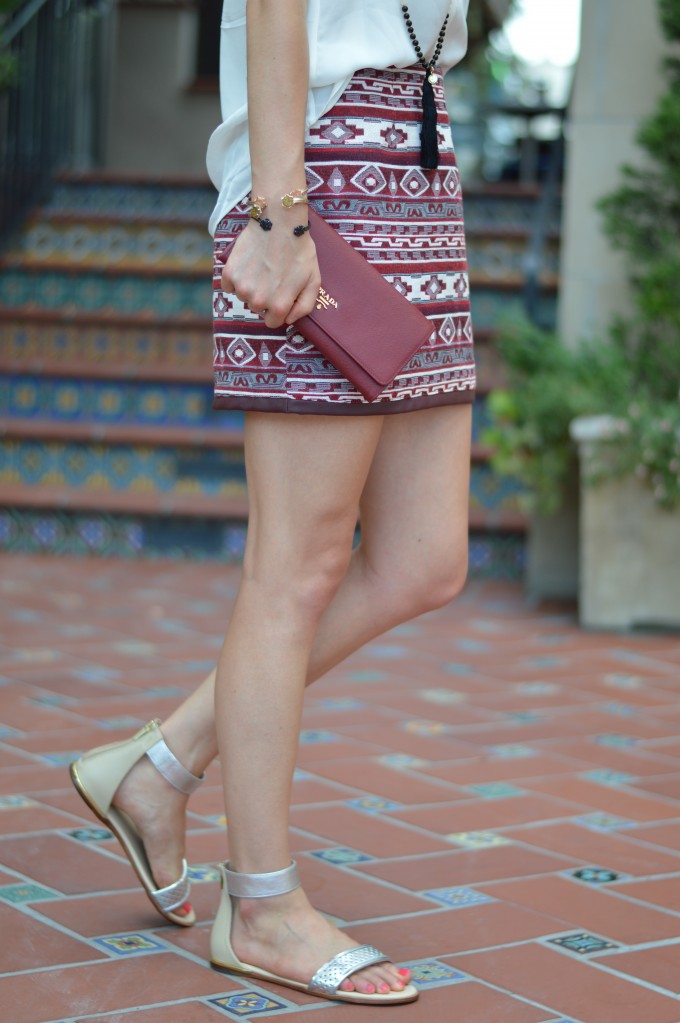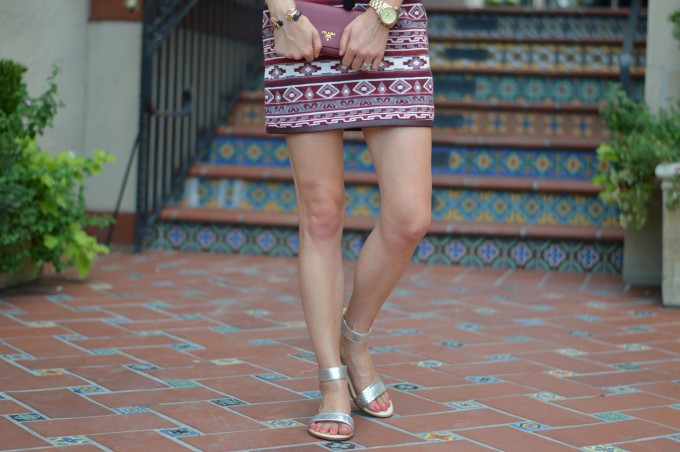 skirt|top|sandals (similar)|clutch|watch|bracelets (similar)|tassel necklace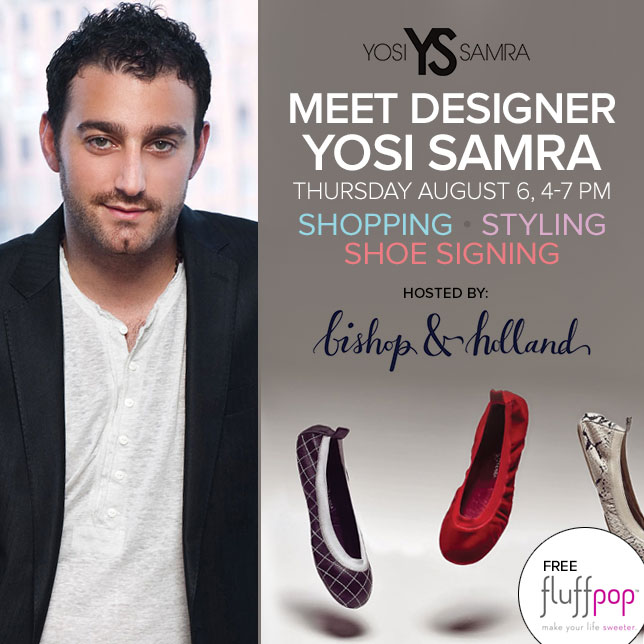 Shop Yosi Samra foldable ballet flats:

Cheers,