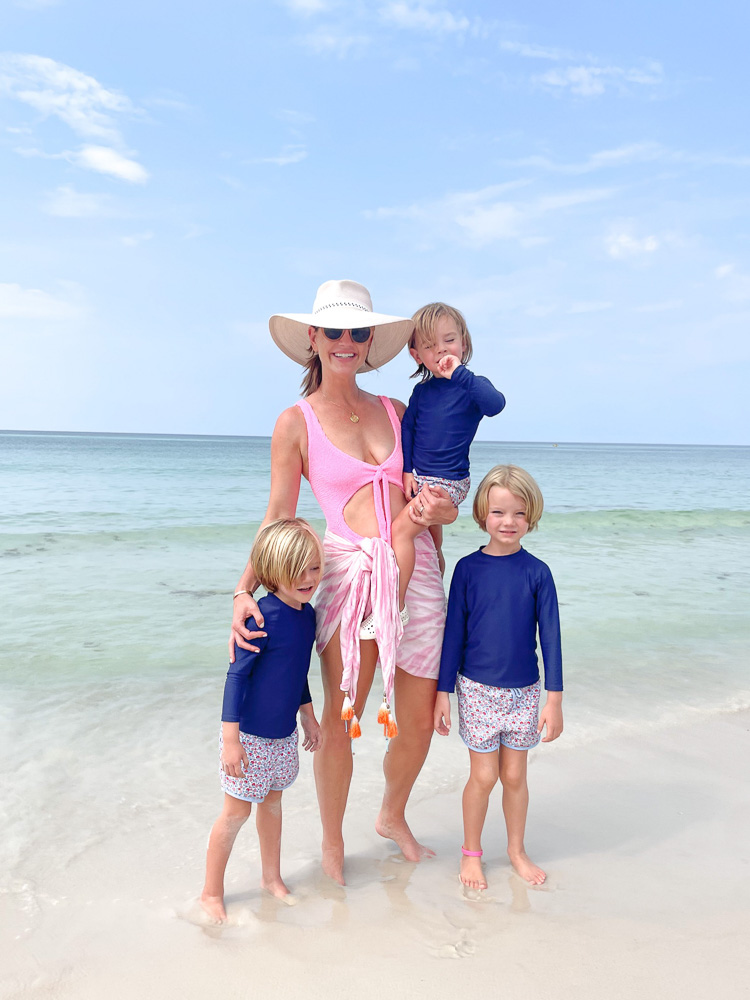 At the end of July, we visited 30A for the first time ever! We had heard such great things about the area from friends, and we were so excited to check it out for ourselves. The beaches were beautiful, such charming little towns and it is very family friendly! We went with my husband's family, the house they rented was in Seacrest, which is right between Rosemary Beach and Alys Beach. The neighborhood has golf carts to take you to the beach and there is a huge community pool in the middle of it. We loved walking to the main area each night to hear live music. There were great bars, a lot of grass for the kids to run around and it was our favorite way to end our evenings.
We did a mix of eating in and eating out. Here are a few of our favorite places that we tried: Charlie's Donuts, LaCo, Ticheli's Pizza, Peddler's Pavilion for drinks, Amavida Coffee, George's, The Sugar Shak, and The Great Southern. We had so many great recommendations from you guys and can't wait to try more of them on our next trip!
All in all, it's a great place to take a family vacation. We spent most mornings on the beach, would head back to the house in the early afternoon to get Ford down for a nap and the older boys could rest, and then would head to an early dinner. There are bikes to rent and everything is very walkable!
For more recommendations, you should follow our friend, Kira, who has a darling house in Seacrest Beach. She's been there so many times and has a lot of recommendations!
Shop 30A Outfits:

Cheers,
Stia, Jean and Katherine