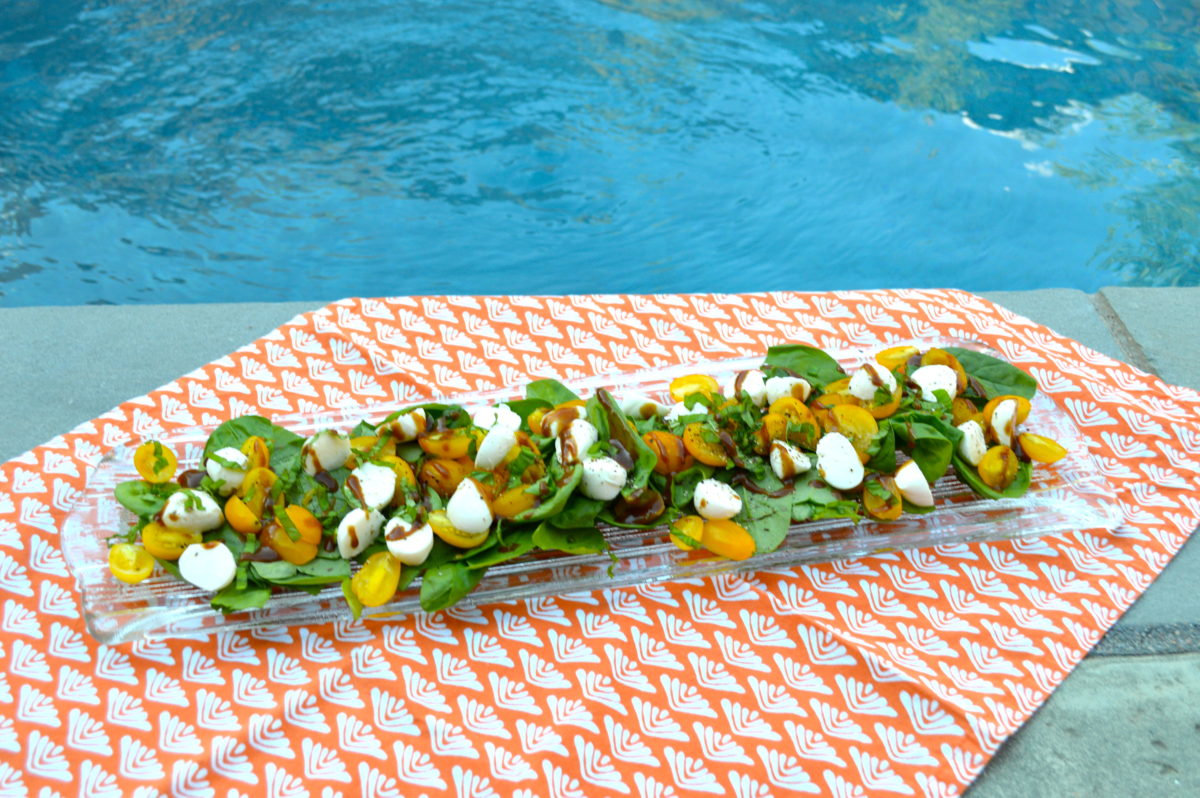 Caprese Salad:
basil
handful of organic cherry tomatoes
ciliegine mozzarella balls
baby organic spinach leaves
balsamic vinegar
Summer has come and gone (although it's still 90 degrees in Dallas!), & we can't help but make one last Caprese Salad. We always start with the basil we grow in our garden, and then our version varies depending on what locally sourced ingredients we find at our local Whole Foods. Today we found Durst Farms organic cherry tomatoes and used cherry mozzarella balls to keep the size of ingredients consistent. We slice the tomatoes and mozzarella in half, sliver the basil, toss and serve on a bed of baby organic spinach leaves. The finishing touch is a drizzle of balsamic vinegar.
Wine Pairing:
Sauvignon Blanc. Pair this salad with a light summery wine.  Our choice today is the Buoncristiani 2011 Sauvignon Blanc.
Caprese Salad + Sauvignon Blanc= Wine Pairing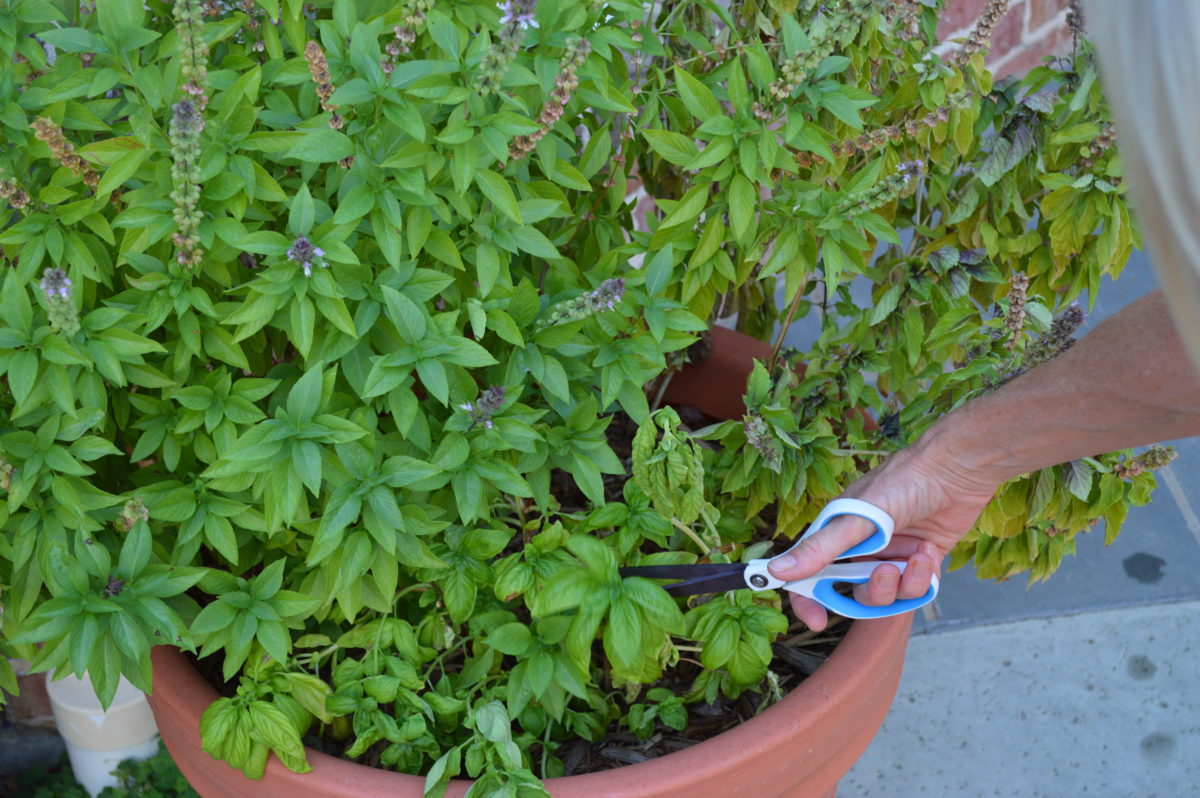 fresh basil from the garden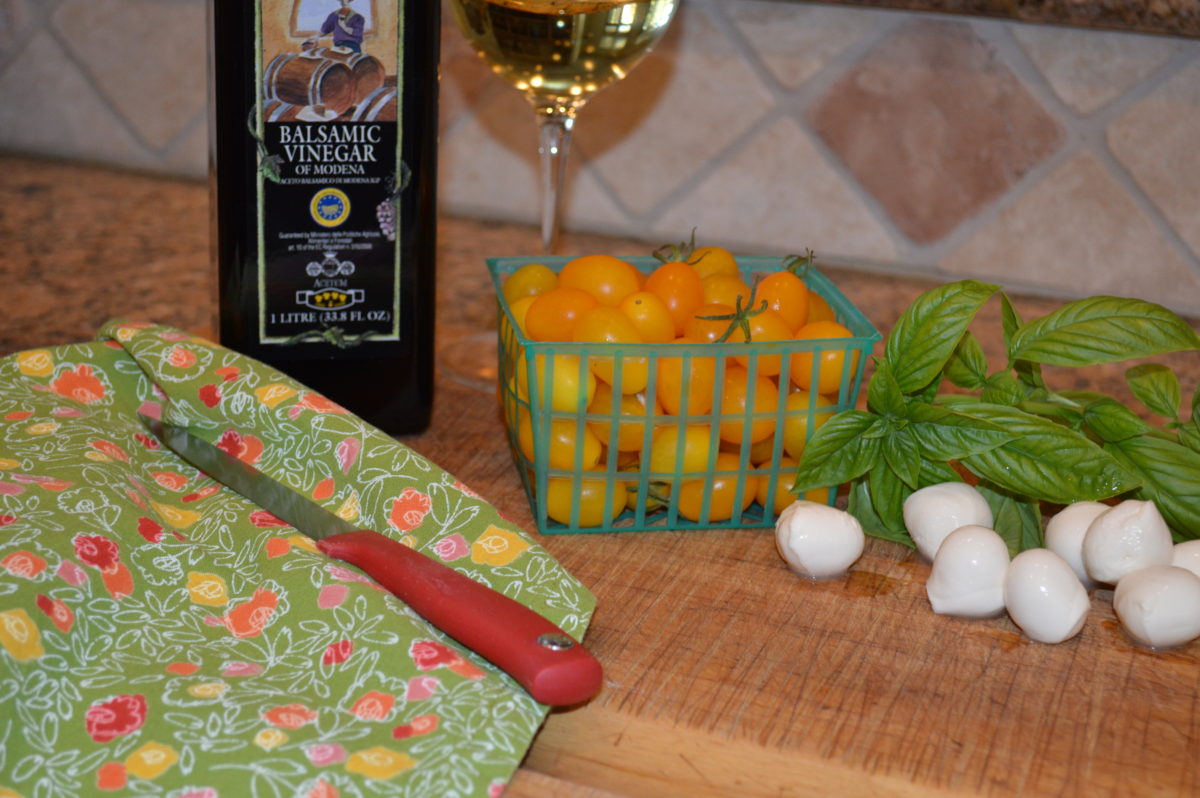 Ingredients needed: balsamic vinegar, heirloom tomatoes, basil, ciliegine (which means cherry in italian) mozzeralla balls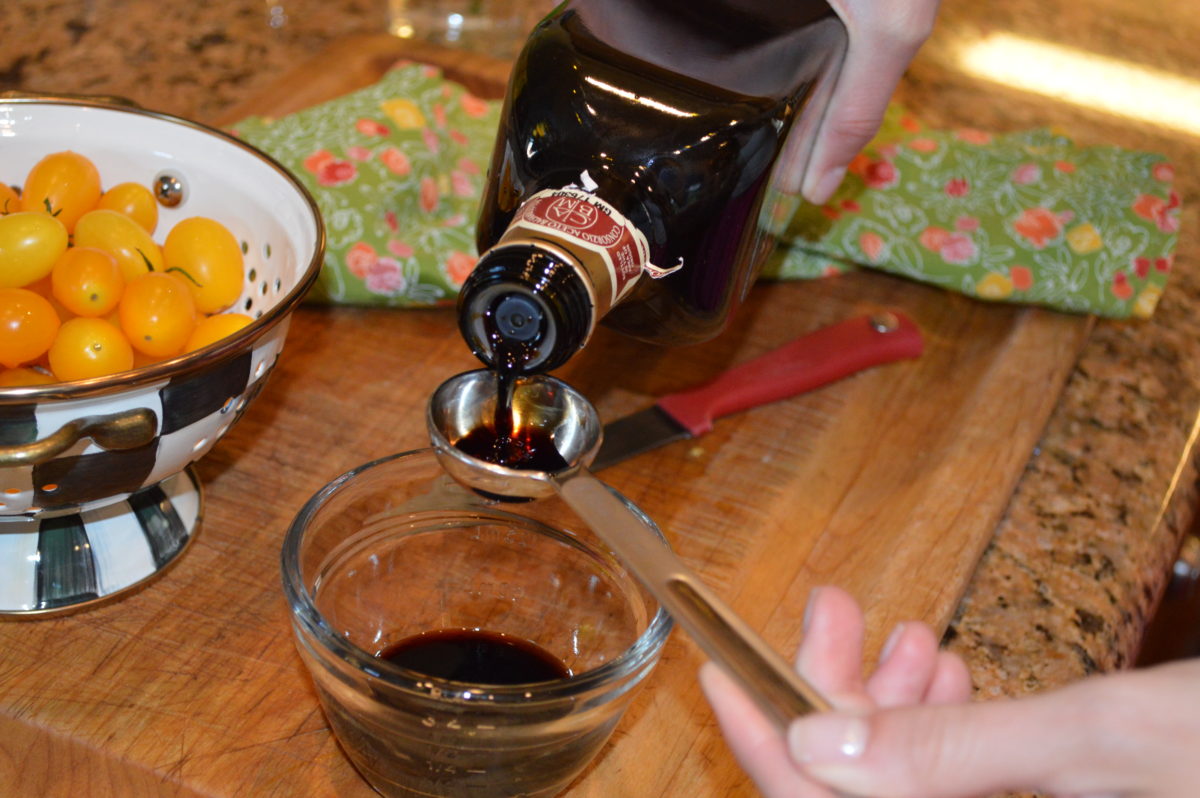 Drizzle balsamic over ingredients above
cheers,