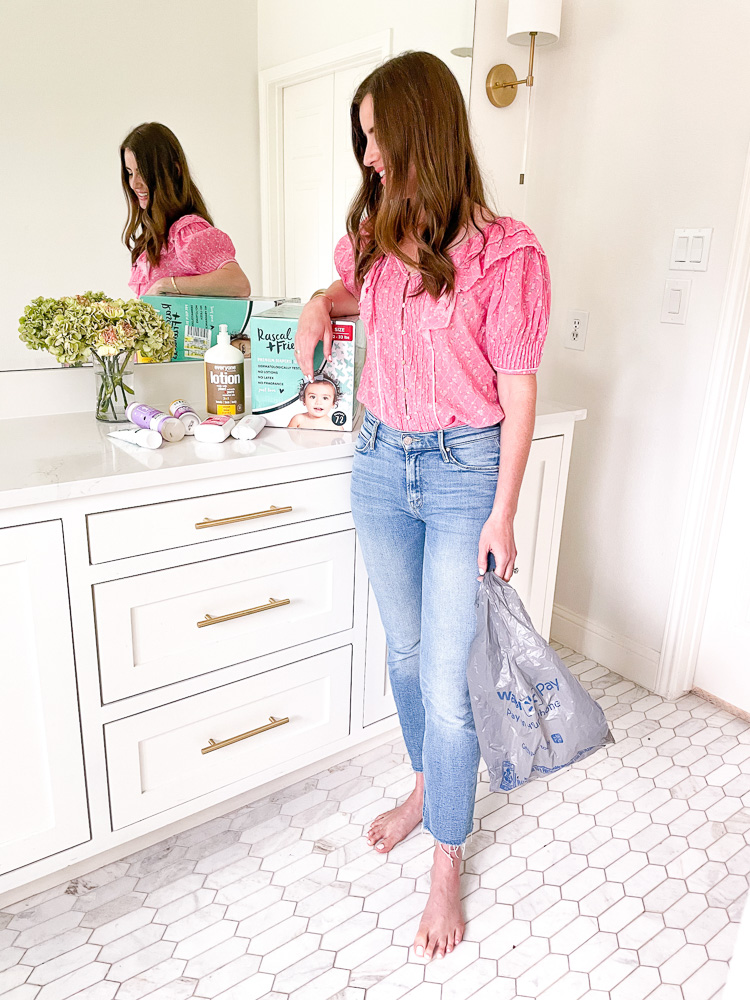 We've always strived to eat healthy, and a few years ago we started buying almost all organic foods. In the past year or so we also became more intentional about using clean products in other areas besides groceries. Since one of our favorite ways to save time and money is by using Walmart's Online Pickup & Delivery, we were very happy to find that Walmart carries so many of the clean products that we use every day. We love being able to access Walmart's Online Pickup & Delivery either on our laptop or cell phone, add to it as things come to mind and place our order at our convenience. Once we place our order it arrives so quickly at our door, within an hour or so. Walmart always has the lowest prices, but with three little guys in tow, the convenience, time saving and no stress of using Walmart Online Pickup & Delivery is priceless!
Walmart's Pickup service is always free. There is a small delivery fee and minimum $35 order for Walmart's Delivery service.
Clean Household Items We Buy From Walmart
Shop Clean Household Items we Buy from Walmart:

Cheers,
Stia, Jean and Katherine
Thank you to Walmart for partnering with us on this post.