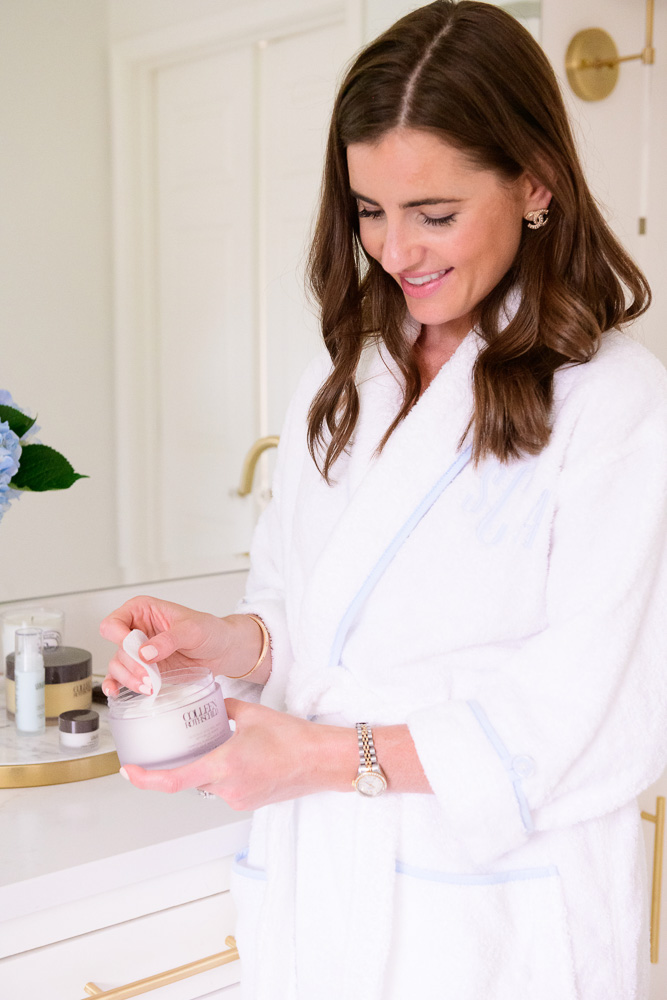 It's that time of year… Black Friday sales! They seem to be starting earlier and earlier every year and we're not complaining. The Colleen Rothschild Black Friday sale is an especially good one, with savings of 30% site wide. We'll be taking advantage and stocking up on all of our favorite products!
We've been using Colleen Rothschild for years. The first product we tried was the Radiant Cleansing Balm and we were hooked! Since then, as we've tried new products, we've been adding to our Colleen Rothschild favorites. Here are five products that we always restock from Colleen Rothschild:
Radiant Cleansing Balm
This is the best product for removing makeup. It's easy to use and takes off all your makeup easily and quickly. We like the jumbo size, but it also comes in a smaller size and a travel size. Each size comes with a muslin cloth for removing the cleansing balm. It smells so good, just like you're at the spa!
Glycolic Peel Pads
This a newer to us product, but we've already restocked. These peel pads are probably our favorite part of our nighttime routine. They brighten, clean and also ​​​​​​​target fine lines and hyperpigmentation. They are the perfect way to get your skin ready for your nighttime routine.
Intense Hydrating Mask
This is another product we've been using for years and can't get enough of, especially in the winter months. It's a mask, so you can leave it on for the amount of time as directed, but we prefer to leave it on overnight. It's SO hydrating and makes your skin so soft.
Complete Eye Cream
We love this eye cream! It can be used in the morning and the evening. It's super rich and deeply hydrating without feeling greasy. The complete eye cream fights wrinkles and fine lines, and also under-eye circles and puffiness… yes, please!
Age Renewal Serum
The Age Renewal serum is a relatively new product for us, but in the short time we've been using it we've seen a noticeable difference in our skin. It hydrates and reduces fine lines while also evening out skin tone. We like to use it at night, followed by the Extreme Recovery Cream on the nights we aren't using the Intense Hydrating Mask. This is the latest addition to our restocking list!
Shop Colleen Rothschild Favorites:

Cheers,
Stia, Jean and Katherine
Thank you Colleen Rothschild for partnering with us.