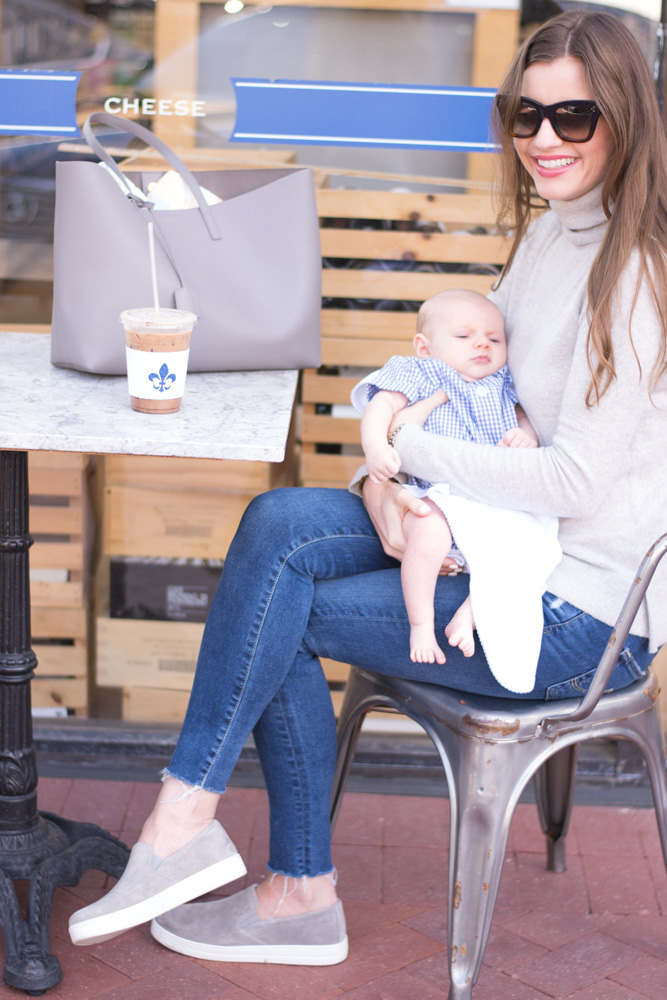 In my almost two years of being a mom, I have learned a thing or two about what to carry in my diaper bag when we are out all day. With William, my diaper bag was stuffed full with more than you can imagine! As he got older, I started to eliminate a lot of items e.g. all the toys, books, etc. I found that William was much more interested in what was going on around us, or in playing with my keys or credit card case. Now with Henry, I only carry the bare minimum in my diaper bag. Carrying around two kids is more than enough! 🙂
On the days William goes to school, I usually head to a coffee shop to get some work done. It's nice to work somewhere other than at home and I love strolling around with Henry afterward. He is the perfect work buddy! Here is what's typically in my diaper bag for an afternoon with Henry: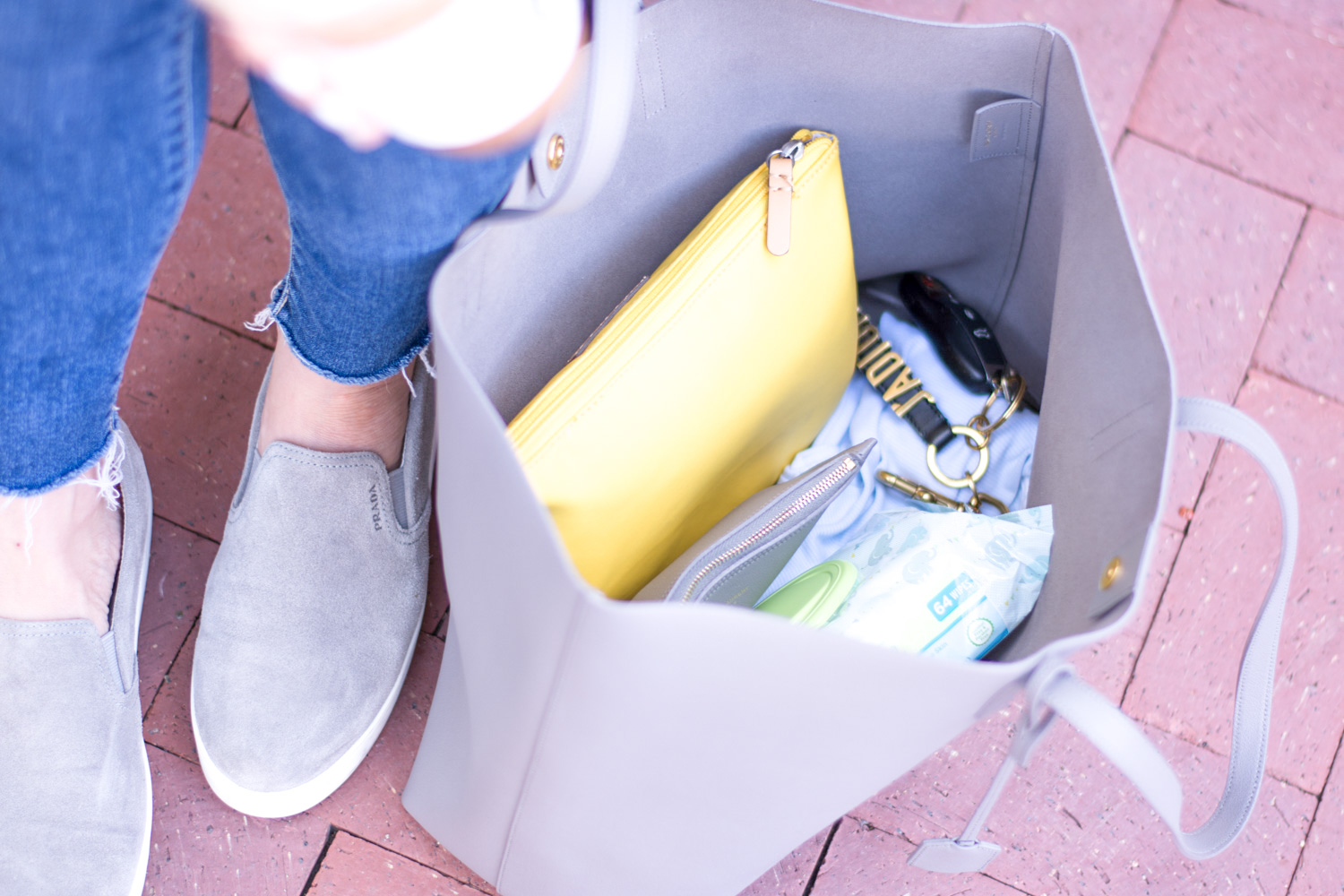 What's in my Diaper Bag
Diapers
This is clearly a no brainer – what's a diaper bag without diapers?! When Kroger reached out to us try their new and improved Comforts™ diapers, we jumped on it. With two babies in diapers, I am all for trying new and improved products. I usually carry 1-2 for William and 4 for Henry. Since he is a newborn, we go through that many more diapers a day! We have loved the Comforts™ diapers – my favorite part is the wet line indicator – so nice for all those newborn diaper changes. I can be sure that he's actually wet and not waste the effort on a dry diaper. William's favorite part about the new Comforts™ diapers is the cute prints. His favorite are the A,B,C blocks- he is really into learning letters right now!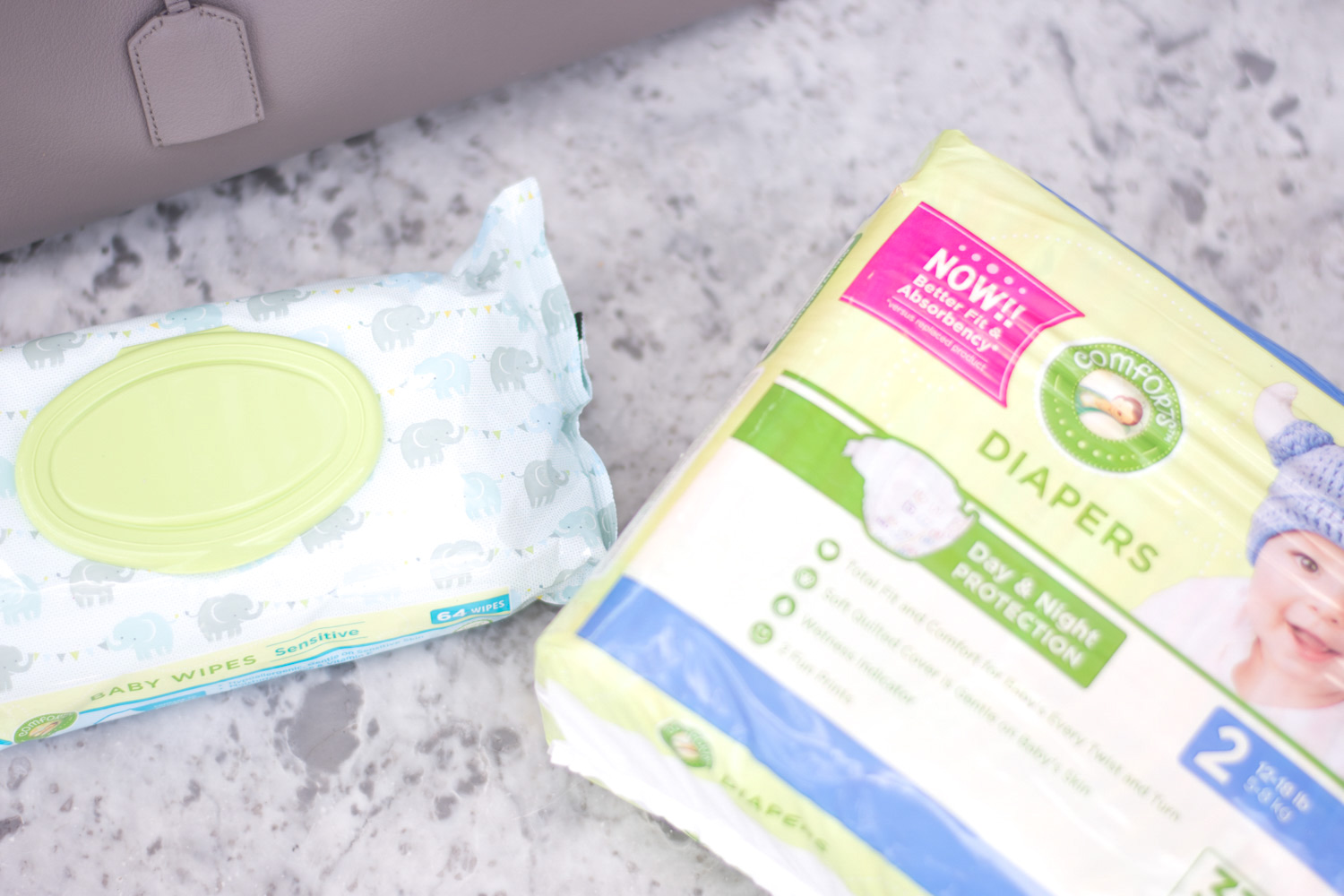 Wipes
What are diapers without wipes? Ha. Wipes are just as much of a necessity as bringing diapers along. I would never want to leave home without either one! Since we decided to try Kroger's Comfort™ diapers, we thought we would go ahead try their new wipes also. William has sensitive skin (and most newborns do too) so we love that the Comforts™ wipes are available in fragrance free and sensitive versions. And, all the wipes are alcohol free, paraben free and hypoallergenic – perfect for newborn babies and sensitive toddlers. Comforts™ diapers and wipes are available exclusively at Kroger® family of stores.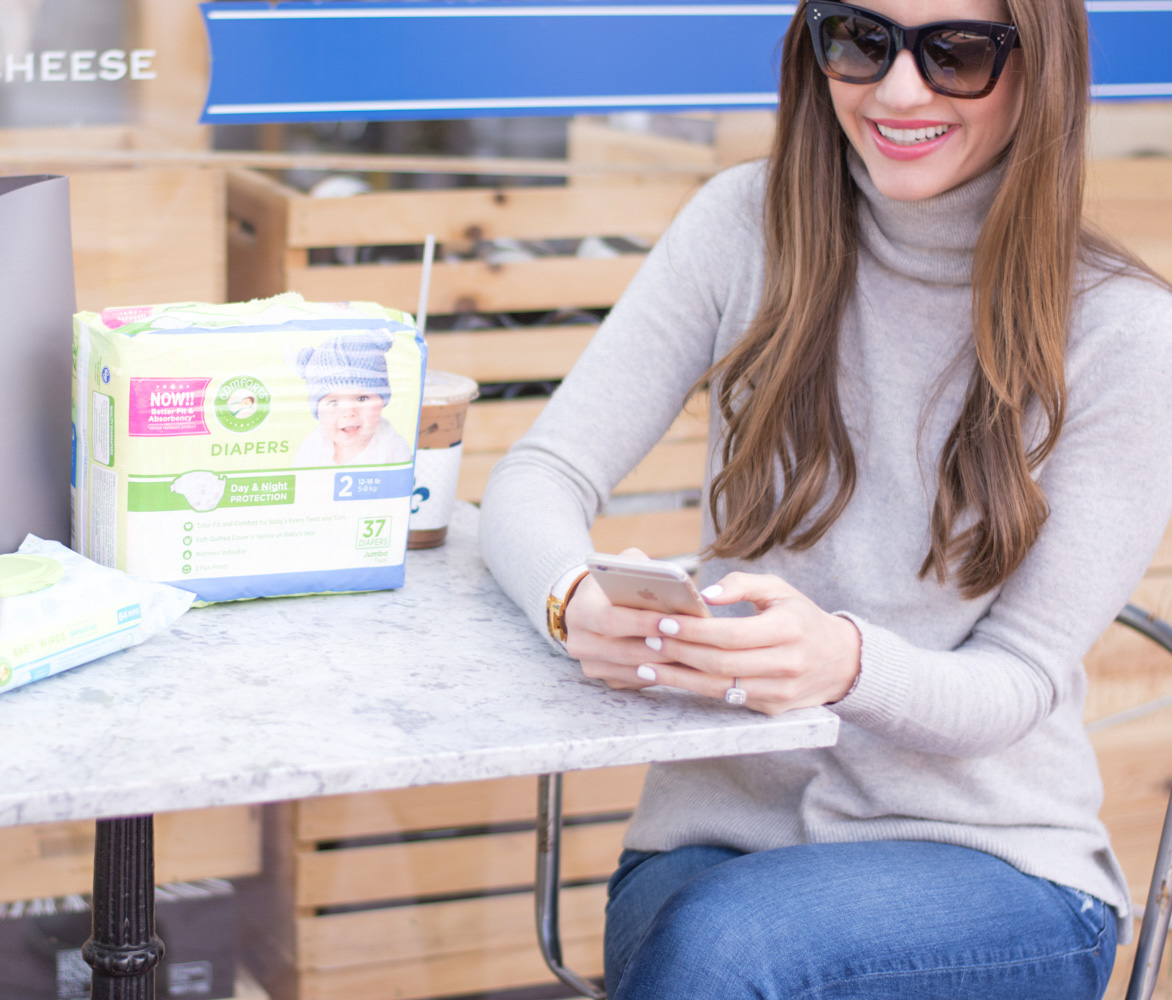 Snacks
I always have snacks for William and snacks for myself. He seems to love snacking when we are on the go and nursing makes me so hungry! Our go-to snacks: cheddar bunnies, string cheese and trail mix.
Clutch
Since I use a tote bag as my diaper bag, I like to keep a small clutch inside. I use it to keep all my things together; wallet, keys and lipstick/gloss.
Water Bottle
Another thing I can't leave home without is my refillable water bottle. I always try to drink a lot of water, but even more so with a nursing baby!
Clothes
Accidents happen! I always have an extra onesie for Henry in my diaper bag, in case we need it and we often do.
Receiving Blanket
Even on a warm day it can be chilly running in and out of stores and restaurants. I always carry at least one receiving blanket with me. They also make a great cover up for nursing if I need to feed Henry in a less than private space.
Pacifiers
Henry often needs a pacifier to settle down for nap time. His "Ella" goes everywhere with us and I carry a back up in case we ever lose her while we're out and about.
Stia, Jean and Katherine
This post was sponsored by Comforts™ Brand.