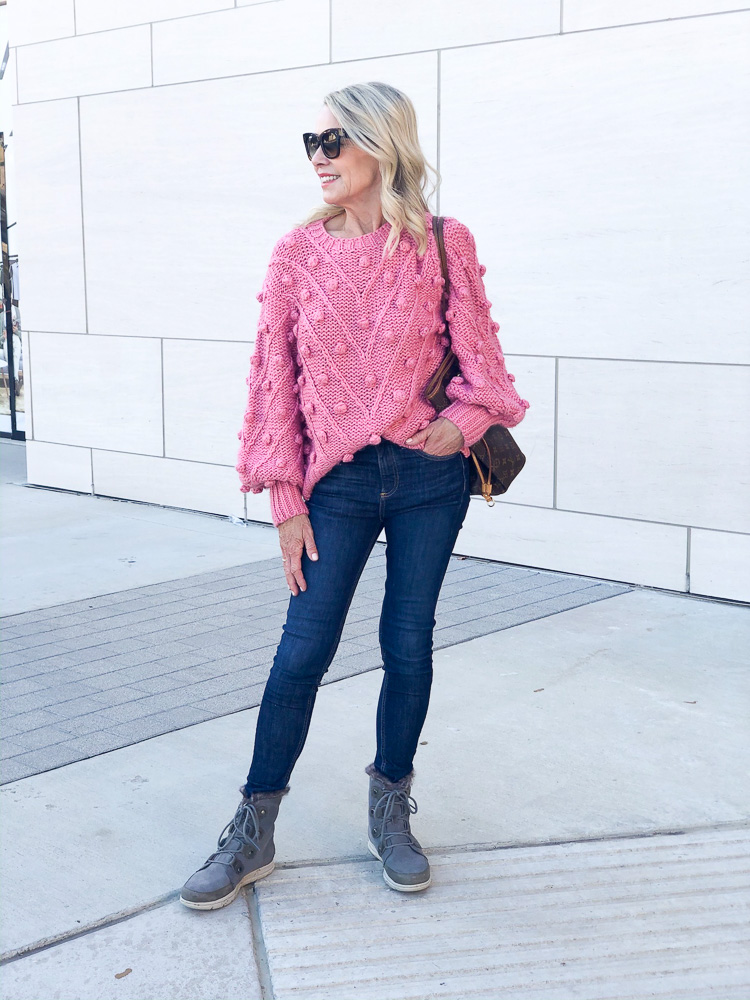 Five Sweaters for a Cozy Thanksgiving
Pom Pom Sweater
This pom pom sweater is amazing. It's not itchy, comes in the prettiest shade of pink and is not your average sweater. Jean splurged on it earlier this season and is loving it. It's tempting to pick it up in the green for Thanksgiving and Christmas!
Cardigan
Stia has been wearing this cardigan non-stop ever since she got it. For those of you nursing, it's a great option that is nursing friendly and still cute and cozy.
Oversized Sweater
This one looks so comfy and perfect for a day of relaxing and indulging! Katherine has it in green, but it also comes in eight other colors.
Leopard Sweater
We love most anything leopard, but especially love the colors of this leopard sweater. The puff sleeves add a special touch and it would be so cute paired with your favorite booties.
Fair Isle
A Fair Isle sweater is a must have in a sweater wardrobe. Fair Isle is traditional but now there are so many updated versions that really freshen it up! We love this one in the prettiest neutrals.
Shop Five Sweaters for Thanksgiving:

Cheers,
Stia, Jean & Katherine