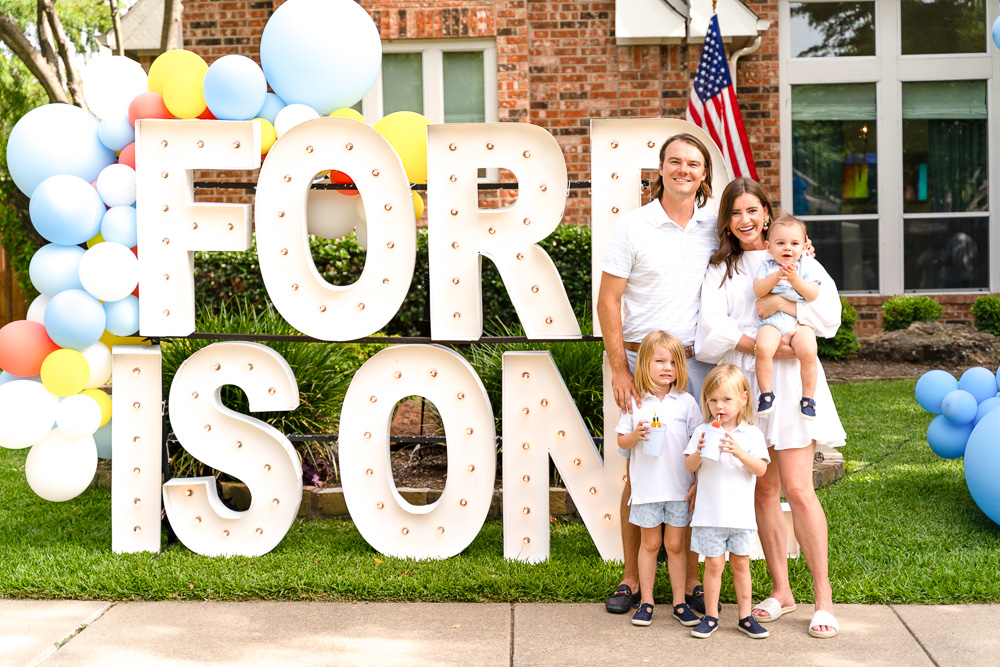 Ford is ONE! When I first started thinking about Ford's first birthday, I wasn't quite sure what I was going to do for it, given that we are in the middle of a pandemic. While we were sheltering in place, our neighborhood had a shaved ice truck come, where you could grab a shaved ice and keep social distance. I ran over during the boys' nap time to grab one for the boys and it was so good! I decided that having a shaved ice truck would be the perfect way to do a fruit themed, drive-by/walk-by/ride-by party!
At the end of the day, I was so happy that we decided to have a party and to to get to celebrate Ford's big day with family and friends! Everyone seemed to keep a safe social distance and we enjoyed seeing so many people we have missed so much!​​​​​​​ And the birthday boy had the best time of all.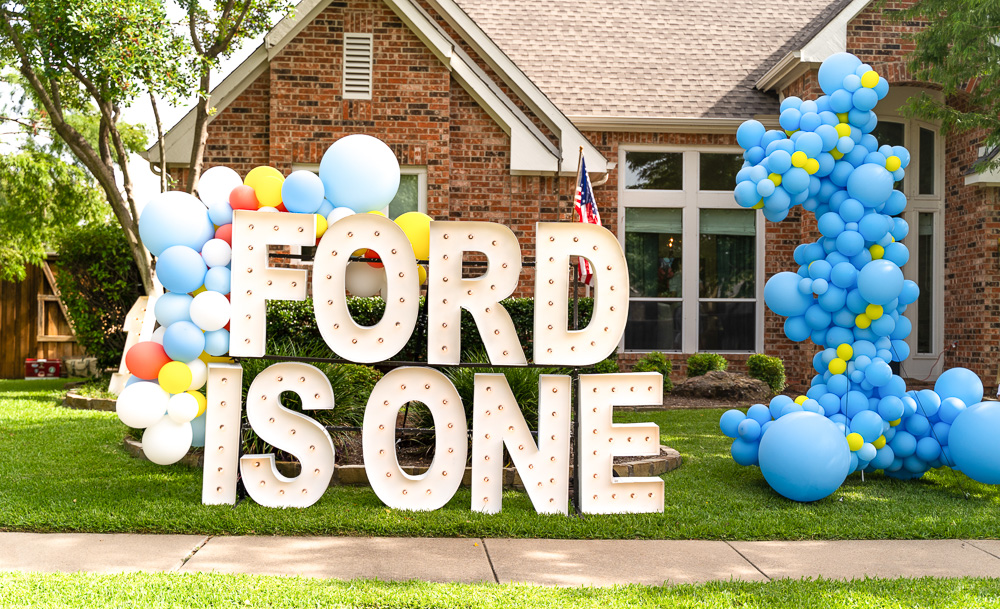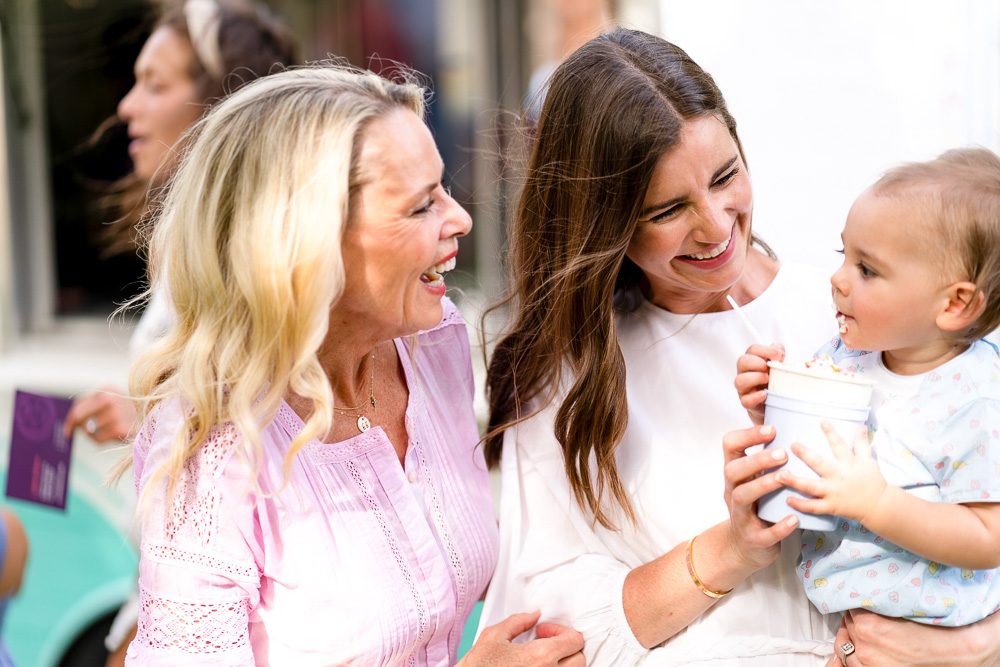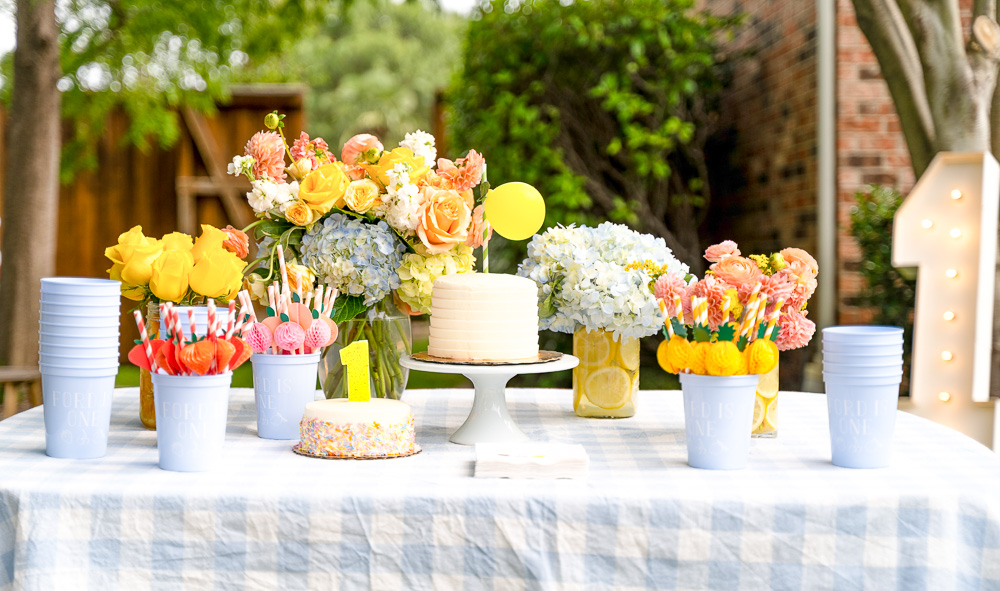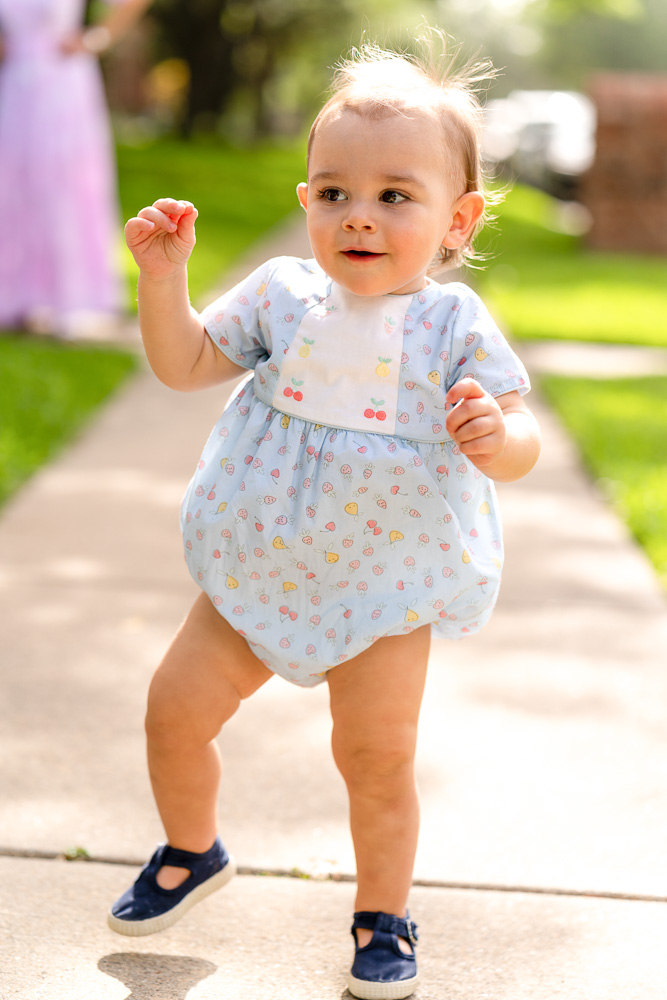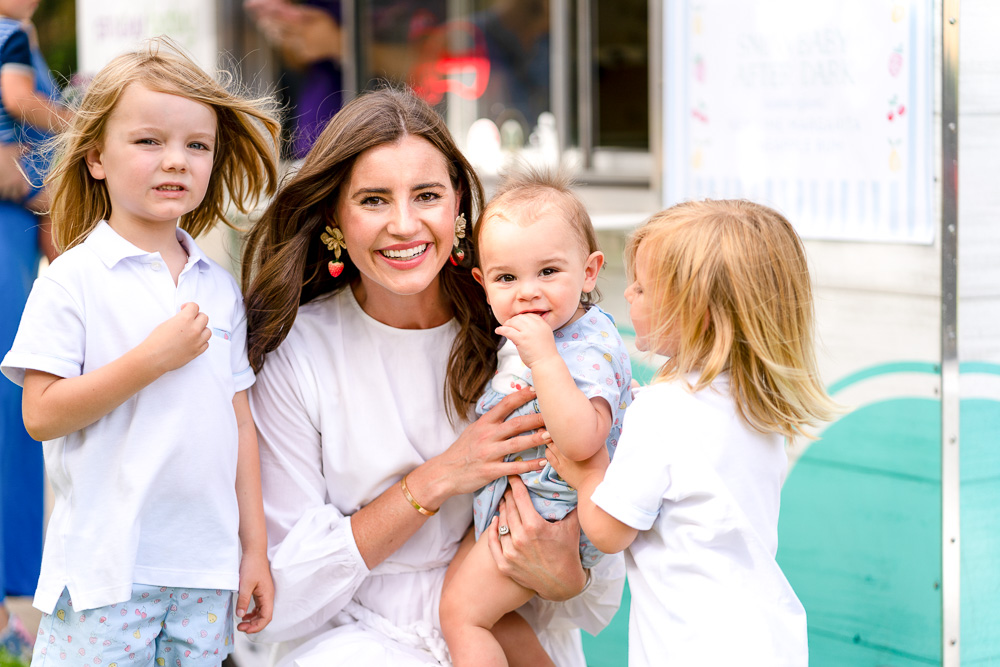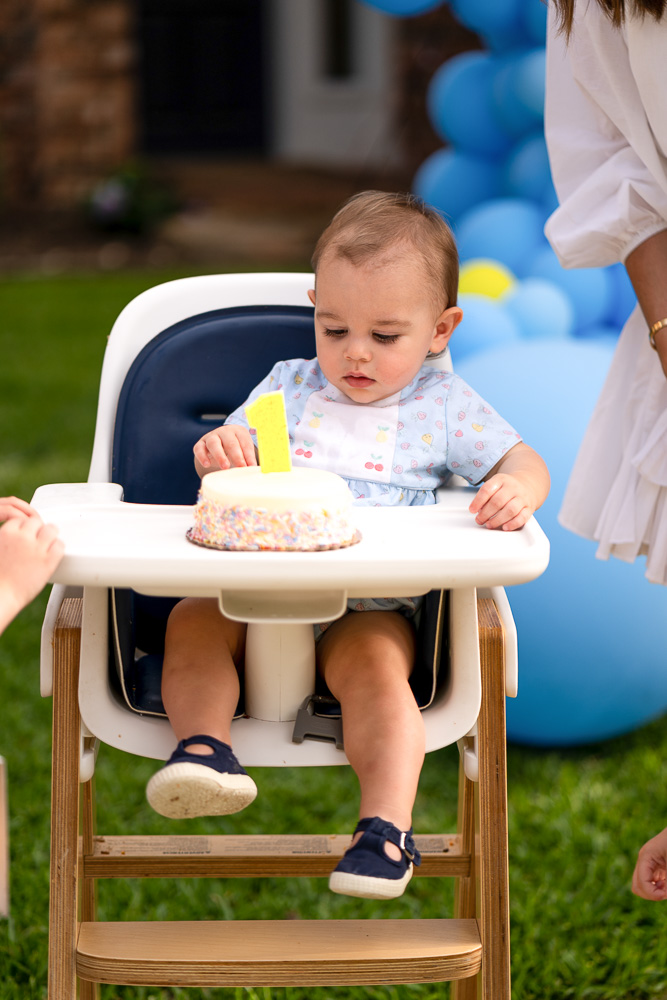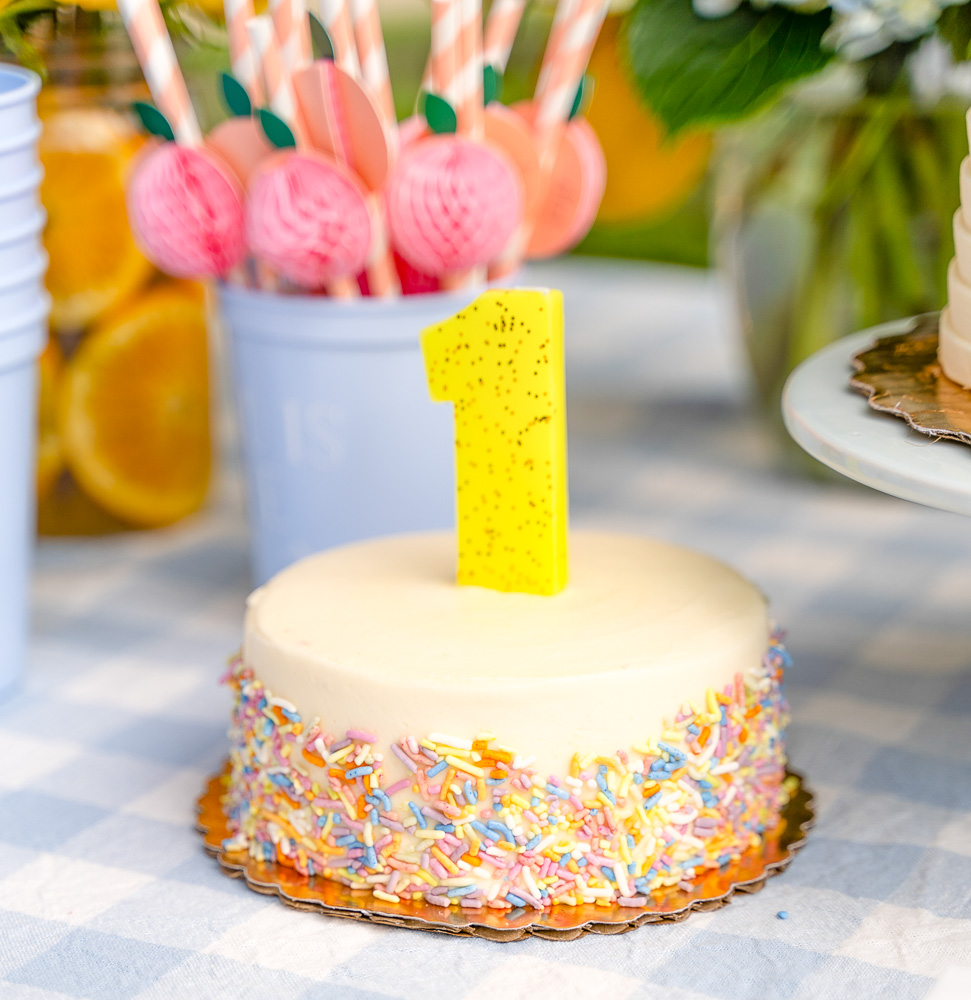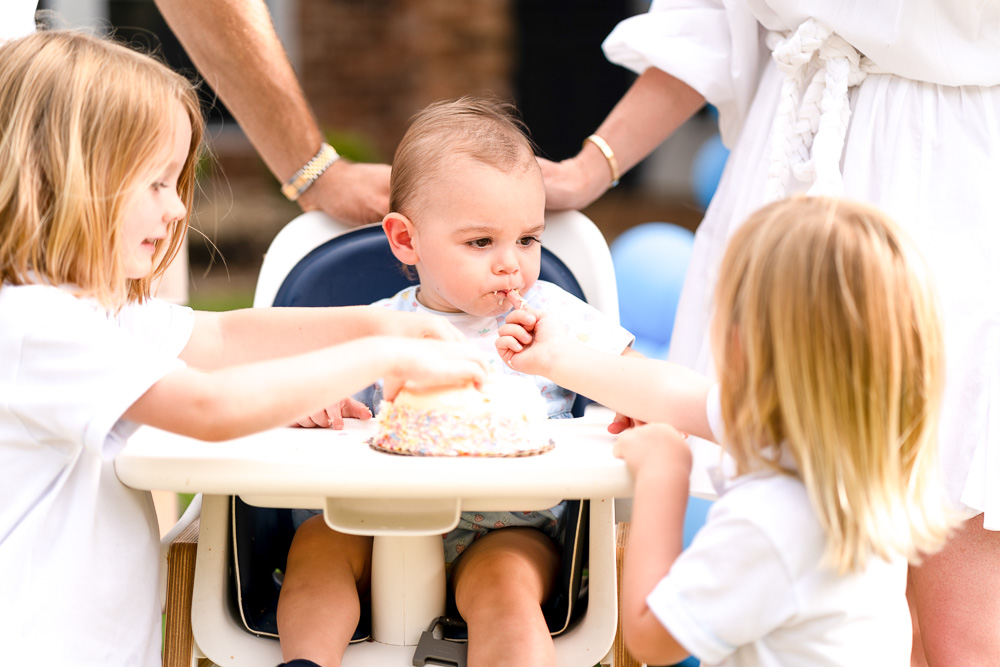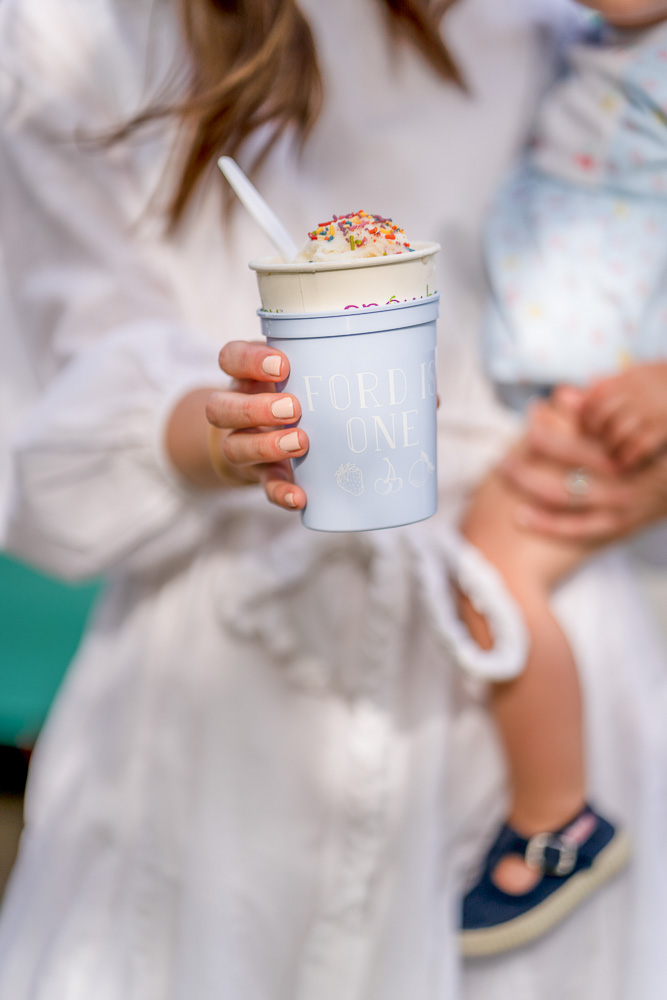 Invitation/Menu
We have been following Paper & Play on Instagram for a long time! We love her beautiful watercolor invitations, stationary, etc and I reached out to see if she could help me create an invitation that coordinated with this adorable fruit outfit. Oh my gosh, they were just perfect! I wanted a very sweet invitation for Ford's first birthday party and Shannon really just knocked it out of the park! ​​​​​​​​​​​​​​
Shannon also created an adorable menu sign for the shaved ice truck. I love how she tied together the scallops of the shaved ice truck and the fruit print from the bubble and invitations. I highly recommend her if you need an invitation or stationary! She was great to work with!
Venue
The party was in our front yard. Since it was a drive-by/walk-by/ride-by party we left it open to whether people wanted to stick around or not. We had socially distant picnic tables, single use drinks and everyone helped themselves to the shaved ice truck!
Food/Drinks
Snow Baby Ice is the shaved ice truck we booked for Ford's party. We had been introduced to Snow Baby in early May in our neighborhood and thought it was the perfect idea for Ford's party!
For one, Snow Baby does not use any high fructose sugar, artificial flavors or sugar additives. The shaved ice is thinly shaved ice sheets, topped with organic fruit, dark chocolate or organic cookie crumbles. You can also top with sweet milk or chocolate drizzle. They're all so good!!
We also decided to serve "Snow Baby After Dark" which is alchohol infused shaved ice. We served Key Lime margarita and pineapple rum. Both were delicious but we especially loved the pineapple rum!
Ford and William loved the vanilla with rainbow sprinkles, Henry loved chocolate with oreo crumbles and the adults all loved the Snow Baby After Dark flavors!
It was such a fun atmopshere with the shaved ice truck and Chrissy did such a great job at the party! She was also so helpful when we were trying to figure out our menu and gave us lots of good tips!
Tip: Snow Baby also has a location in Lakewood!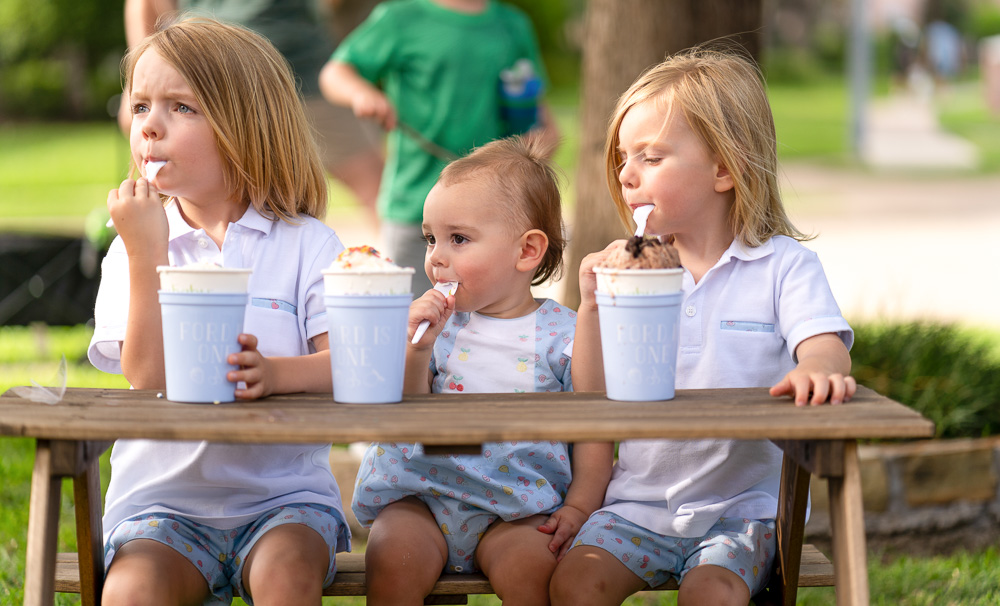 Cups/Napkins
We served the Snow Baby shaved ice in these custom "Ford is One" cups along with custom napkins from Sequins and Lipstick. Tammy is so easy to work with and she always comes up with great ideas! We continued the fruit theme with these cups and napkins.
Lighting
Because the party was outdoors, we decided to go big for decorations. We used Alpha Lit for the "Ford is One" marquee sign and it was adorable!! It really made an impact outside and was the perfect backdrop for singing Happy Birthday and while Ford ate his cake- which he finally decided he loved after a little coaxing from his brothers.
Balloons ​​​​​​​
It's incredible what you can do with balloons these days! We used Lushra to do a 10 ft "1" in front of the house. It was so cute and Ford loved it. We also used a DIY balloon garland from Lushra to drape the Alpha Lit marquee sign. It was really straightforward to put together – just be sure to watch the Youtube video first. That really helped simplify what to do! PS: You can use code BISHOPANDHOLLAND for 10% off all DIY kits!​​​​​​​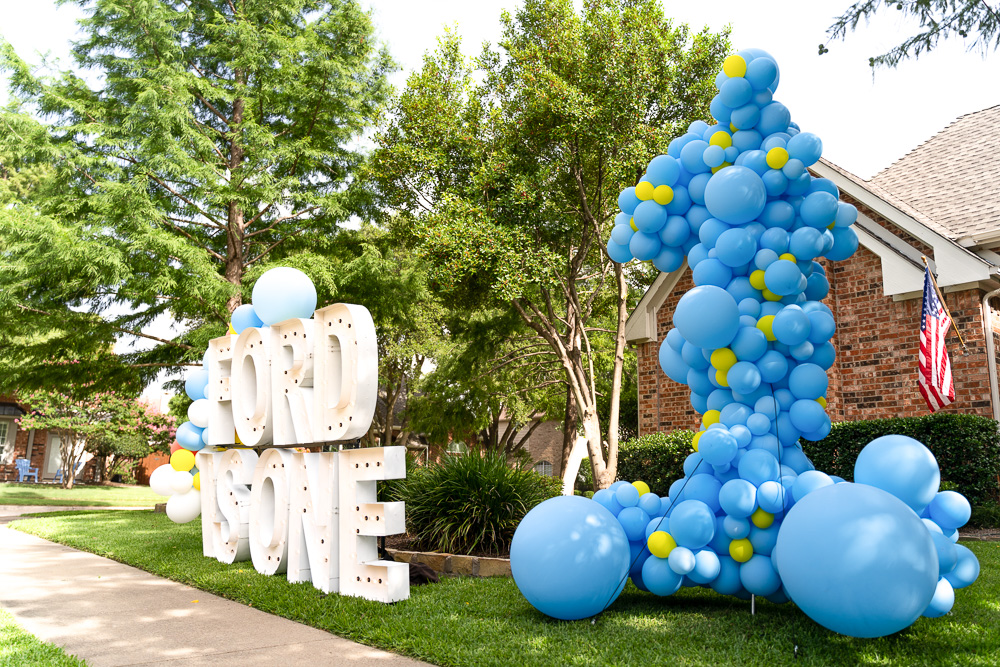 Flowers
Something Pretty Floral really brought my vision to life. I sent them some inspiration and told them that I was looking for some colorful, summer floral arrangements with fruit in them. They turned out so cute! The flowers were so colorful and the fruit filled vases added the perfect touch.
Cake​​​​​​​
Since we were serving shaved ice, and since we were in the middle of the Covid pandemic, we didn't serve cake to our guests. But we still wanted Ford to have a smash cake and also cake for the family to have after the party. Our go-to for birthday cakes is pretty much always Whole Foods. The bakery did a simple cake with sprinkles for the smash cake and a triple layer white cake/white icing for the family cake. It was delicious and we feel like we can trust Whole Foods to use the best ingredients.
What the Boys Wore
As part of their Summer collection, Dondolo came out with the sweetest summertime fruit print. Dondolo has the some of the highest quality, children's clothing with such great attention to detail. Plus they are so wearable and wash up well too. The fruit print of Ford's bubble provided major inspiration for his first birthday and was perfect for our fruit-themed party. This is the precious bubble he wore and the older boys wore these matching short sets.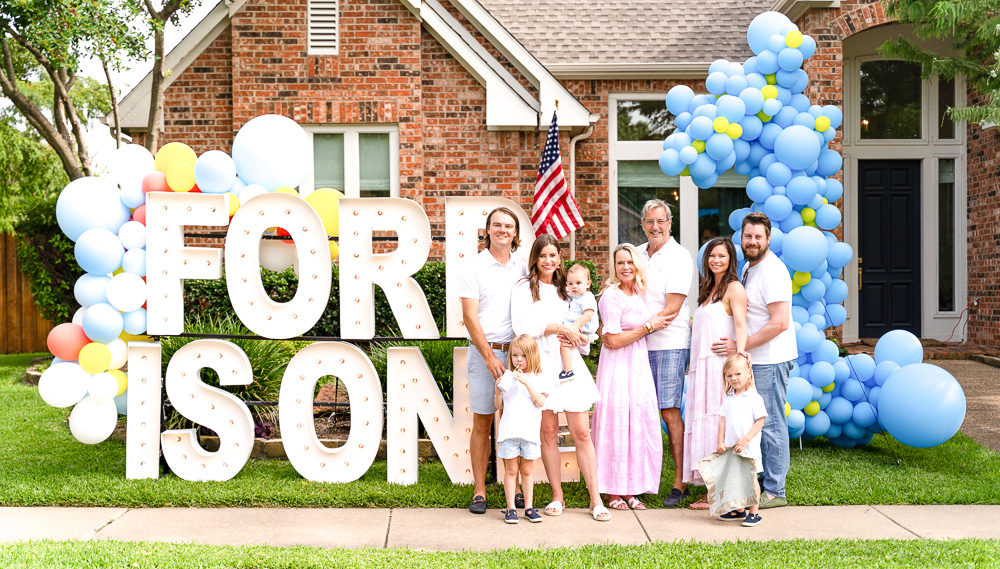 Cheers,
Stia, Jean and Katherine
Photos by: StudiOrange