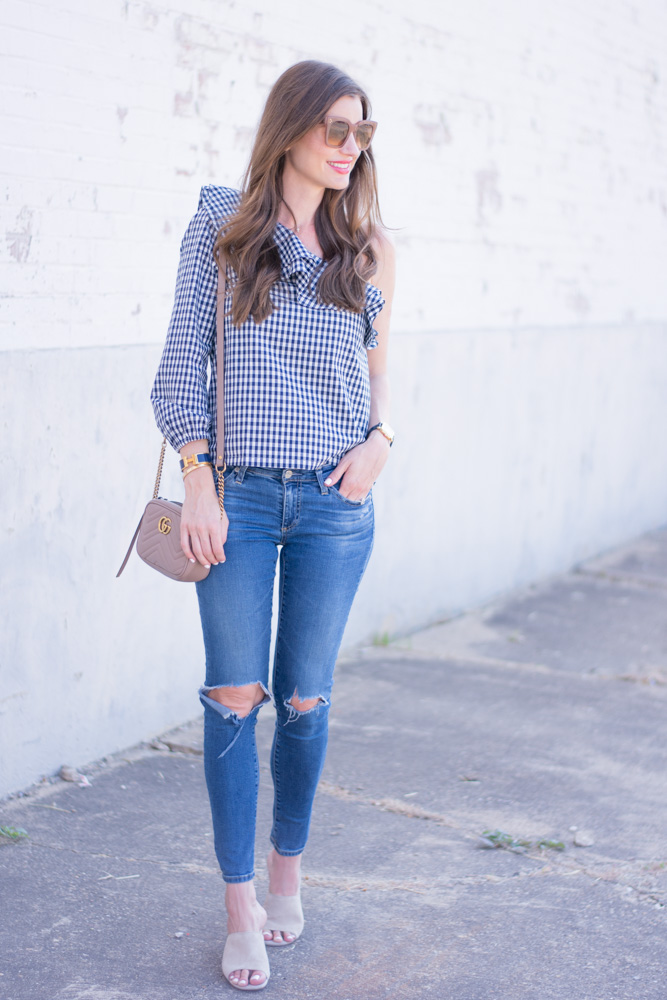 Life at home has been just as crazy as I could have imagined, but also so much sweeter than I could have ever imagined. Henry is an absolute doll – he cries when he's hungry and when he has a dirty diaper. But other than that, he's sleeping or awake and looking around him. William was colicky, so this is a huge change for us! William has handled the adjustment better than I could have anticipated. He says "Henry" in the cutest way, loves pointing out that they both have eyes, noses, toes, etc. And he smothers him with kisses all day long. He has done really well sharing attention (he still gets plenty of it), but he does get a little sensitive when it's just the three of us. We spend our mornings at home, get out of the house before lunch and then head back home for nap time. We usually take a family walk in the evenings and it feels so good getting out and about!
I am so thankful for a husband who is willing to help me (and is still doing middle of the night diaper changes) and a mom who, thank God, only lives a few miles away and has put our family of four at her top priority. We are adjusting and it's hard to remember what life was like before our sweet Henry was born two weeks ago!
We are shooting Henry's newborn photos this morning and I can't wait to share the story of his arrival soon!
Gingham Top Details
gingham top (navy silk version)|jeans|mules|bag|sunglasses (similar)
Gingham Top Details

gingham top (navy silk version)|jeans|mules|bag|sunglasses (similar)
Cheers,
Stia, Jean and Katherine