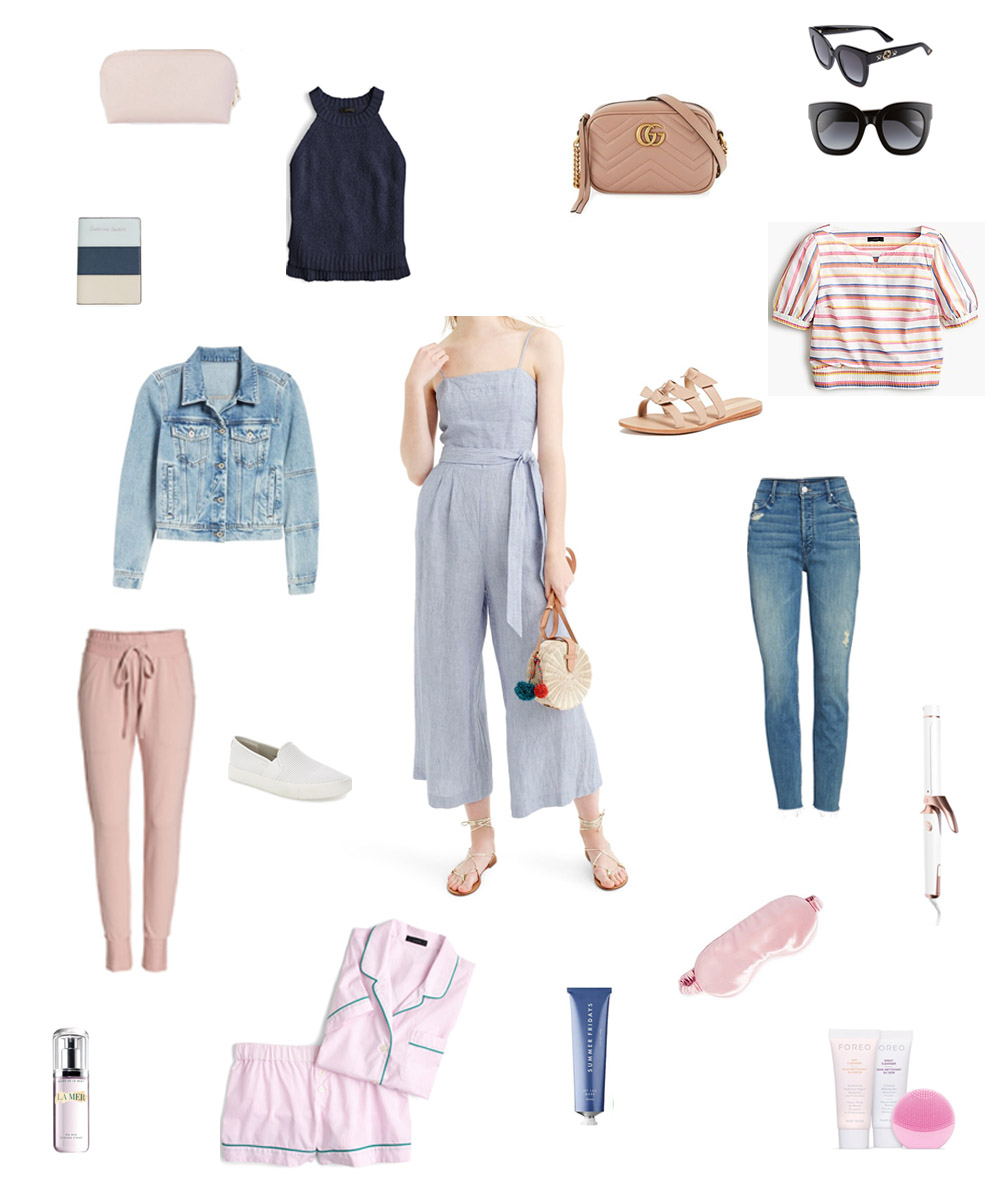 It's kind of hard for us to believe it, but our long awaited London and Portugal vacation is nearly here. We leave on Saturday- Eeek!! We are so excited and can't wait to be settled in our seats and taking off for London.
For the past couple of weeks we've been working on our packing lists for the trip. We already have a lot of things that we plan on brining, but we also wanted to pick up a few new things for the trip, you know? For the long flight, we wanted to be prepared with some beauty products to try to help fight the effects of dehydration and jet lag. We'll drink lots of water, but that still doesn't seem to be enough, so hopefully these products help. New pajamas are a must along with a couple of new tops and comfy bow sandals.  Let us know if we're missing something essential or if you guys have anything to add!
PS: We hope that you all had a wonderful weekend! We had so much fun hosting the Poolside Style party at Frontgate Plano. So many of you came out and it was a pleasure to meet each one of you!
toiletry bag // passport cover // navy sweater // crossbody bag // sunglasses // striped top
jean jacket // sweatpants // slip-on sneakers // jumpsuit // bow sandals // mother jeans // curling iron
mist spray // pajamas // face mask // sleep mask // foreo
London Packing List
Shop London Packing List:

Cheers,
Stia, Jean and Katherine