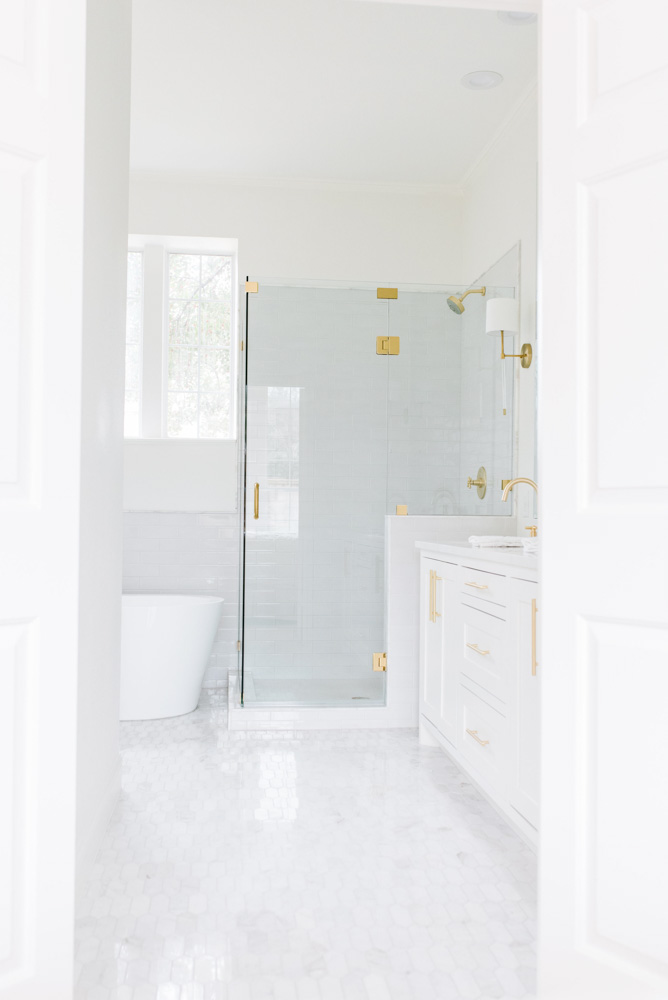 Our master bathroom was by far the biggest project in our house. We ended up demoing every single thing in the bathroom and starting from scratch. While we didn't change the layout, we did make the shower larger. It was so tiny before and making it bigger was my husband's #1 priority in our house renovation!
When I was envisioning the reno, I knew I wanted a "spa like" bathroom. We lived in a townhouse previously and it was so dark! My main goal was to utilize all the natural light and make the bathroom as light and bright as possible. We also decided to choose a taller vanity which was custom made by our contractor. Because our space is smaller, I opted for a stand alone tub and I am so happy with the way it turned out!
For our counters, we ended up having a remnant from our kitchen that fit the vanity perfectly. It's Silestone calacatta gold and we've loved it so far! It did prove hard to find floor tile and wall/shower tile, but in the end we love how it turned out!
Because the color of our counters is not super white and also not grey, it was hard selecting the floor tile. I saw this picket tile when we were looking for the boys bathroom tile and I loved the way it went with the counters. We chose to do a backsplash for the tub that wrapped into the shower tile.
We still have a ways to go before I would call our bathroom "done" but I wanted to go ahead and share the before/after pictures because so many of you have requested details! I'd still like to get some artwork, find some bathtub accessories, bath mats, window coverings, etc!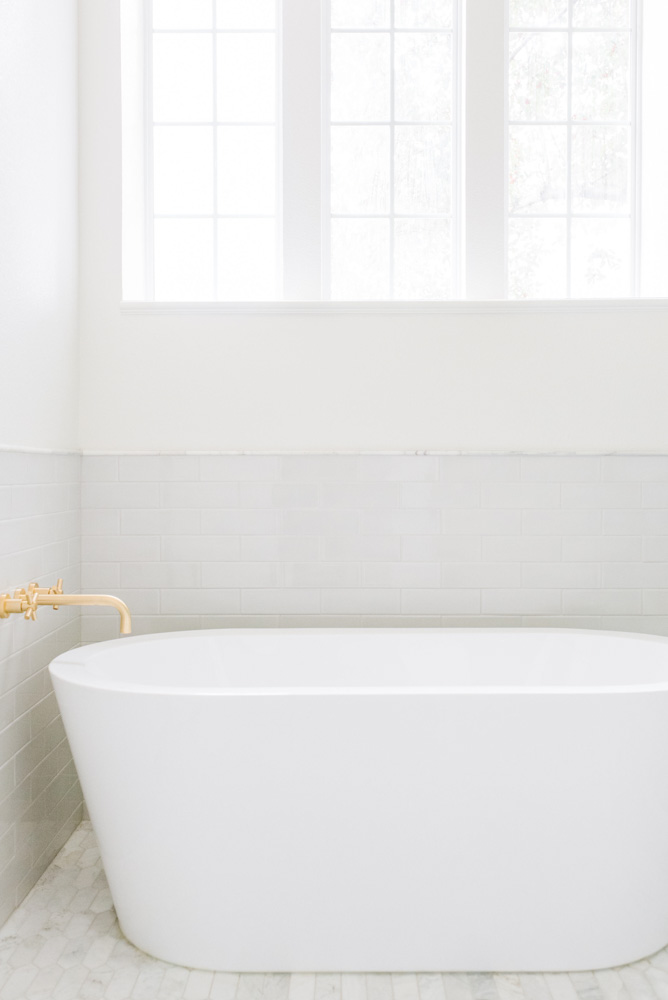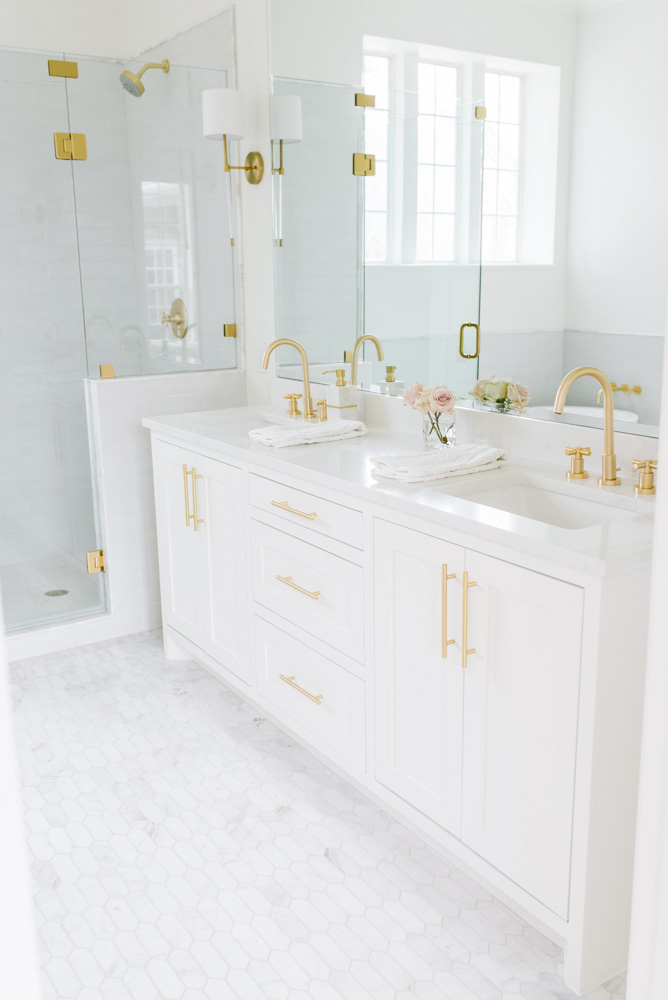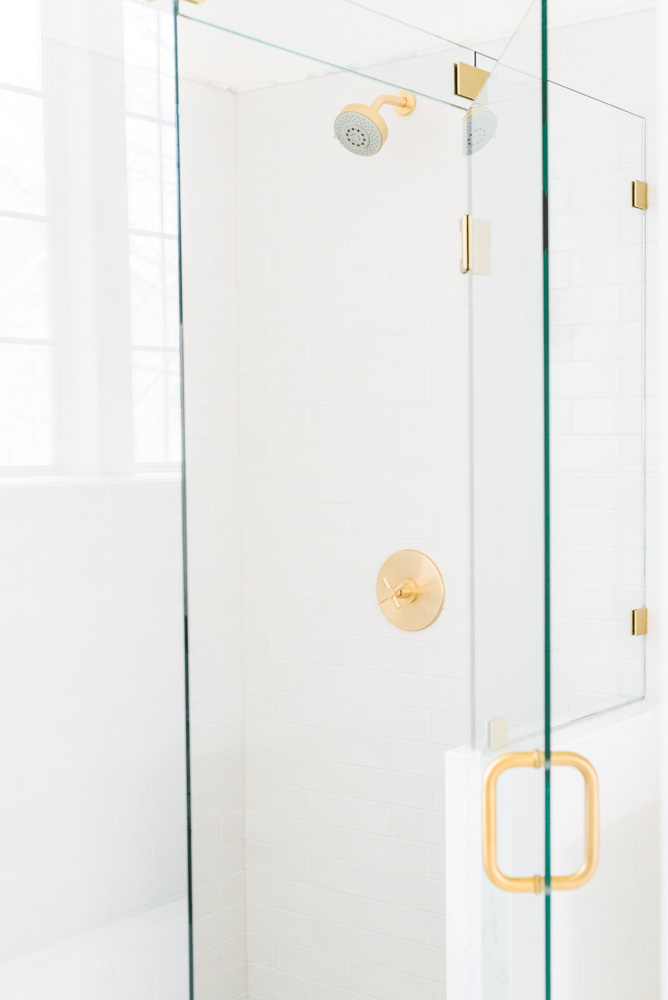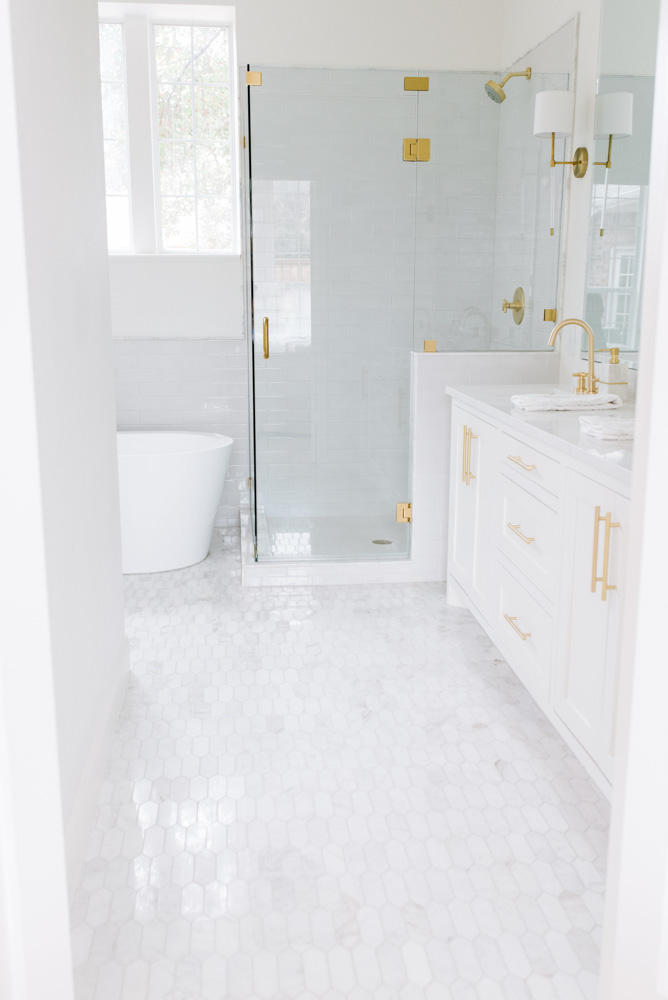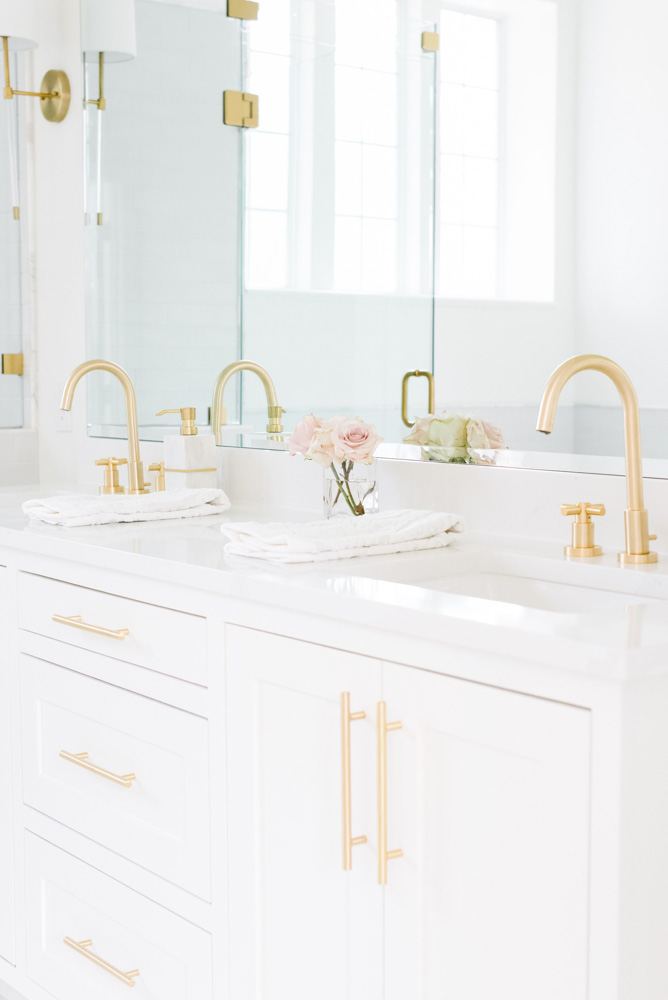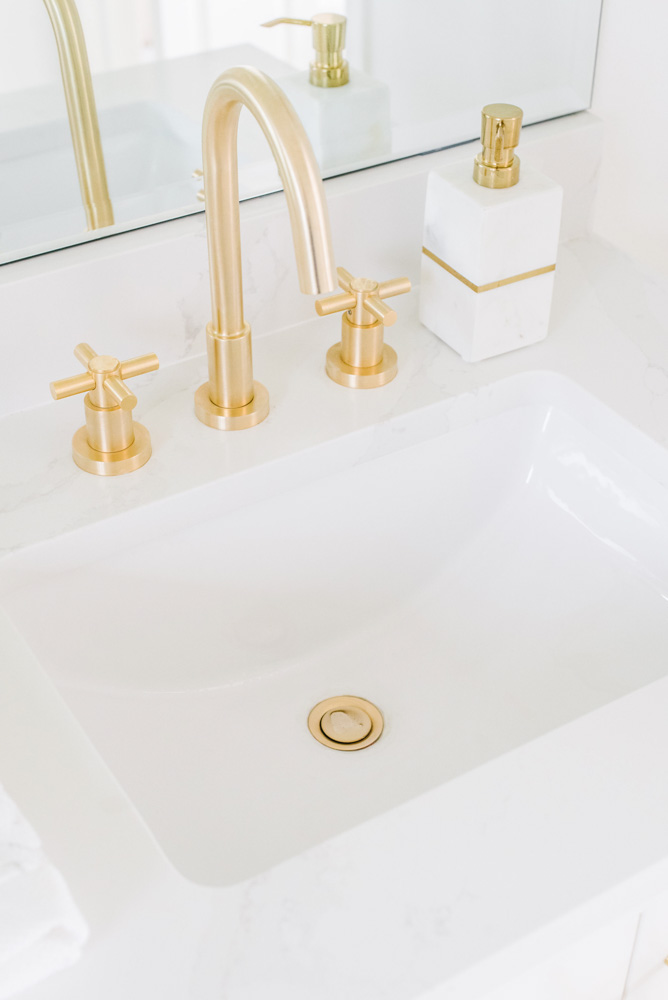 Tile Selections/Counters
Decor
Shop Master Bath Reveal:

Cheers,
Stia, Jean and Katherine