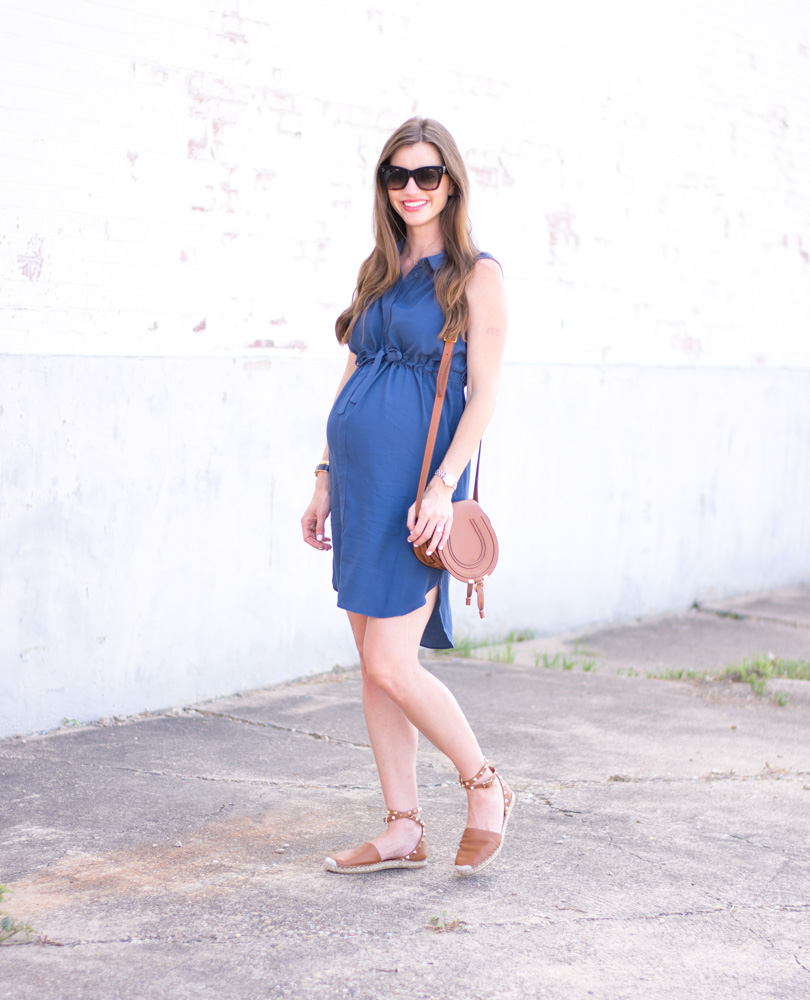 Here we are at the end of my second pregnancy – how time flies! We are officially about 3.5 weeks away from my due date! Over the last nine months (and during my pregnancy with William), I have learned a thing or two about dressing for the "bump". For the majority of my maternity needs, I go to Nordstrom. I love that I can find Topshop in maternity sizes, they carry Ingrid & Isabel (the softest maternity clothing) and my favorite nursing bras. Since we are nearing the end of this pregnancy, I thought I would share my maternity favorites from Nordstrom. I would love to hear your favorites, too!!
maternity shirt dress (similar non-maternity option)|crossbody bag|espadrilles (similar)|sunglasses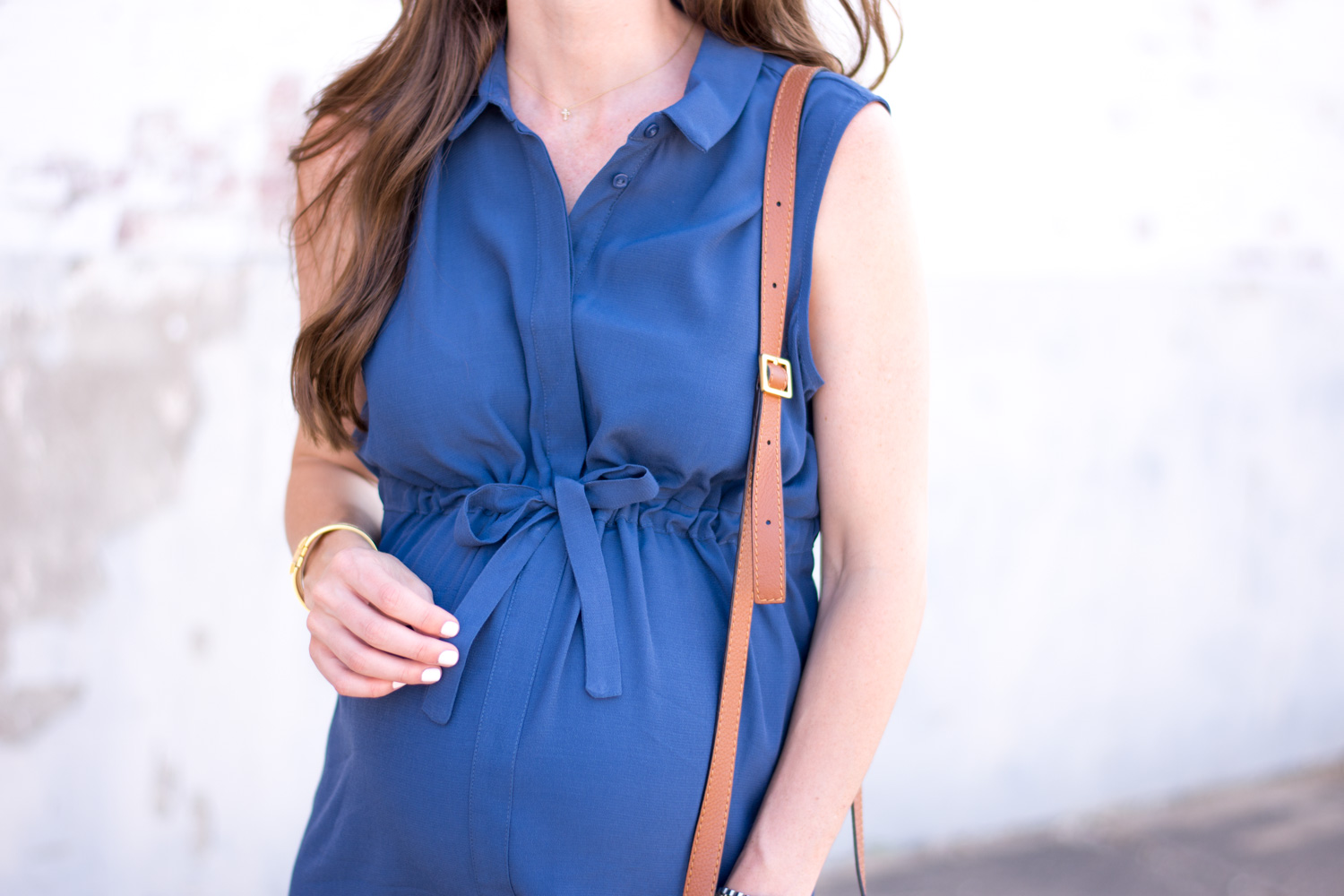 Being pregnant in the summer means wearing dresses the majority of the time. While I have been able to get away with wearing a lot of non-maternity dresses, the later I get into pregnancy, the more I need actual maternity dresses. Hellooo, baby bump! This Topshop shirtdress is a recent addition and I love the color and how it will be great for nursing in a few weeks! Other favorites include: this off-the-shoulder midi dress (I have it in white and it's so soft), the perfect ruched dress to show off your baby bump and I love that almost all of Topshop maternity is made non-maternity, too. Win/win in my book!
Just as I said above, I love that Topshop maternity makes tops that are on trend and available in non-maternity sizes. It allows you to feel in style and not frumpy, but like your clothes actually fit, too! I just picked up this white eyelet top and this floral embroidered tee is too cute!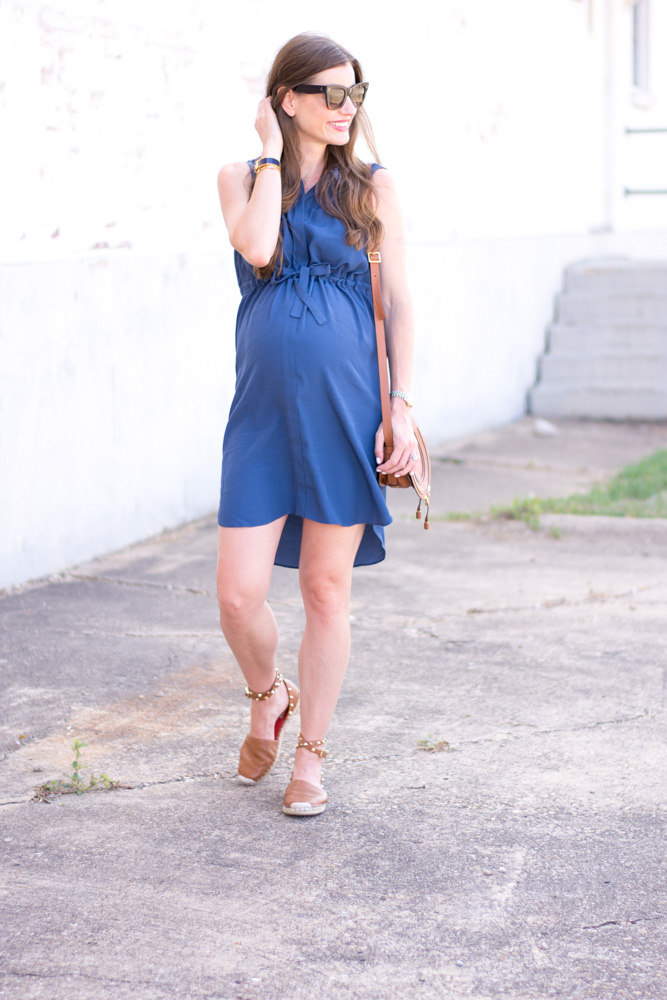 If you splurge in one area of maternity clothes, splurge here. I wore maternity jeans throughout my whole pregnancy with William and was excited to pull them out again this time! They are so comfy, and most of my favorite jean brands make maternity jeans too. Everyone is different, but I personally don't like the maternity band to go over my bump, so I opted for the side panels. These J.Brand jeans are a great basic that I wore when I was pregnant with William and I got these white jeans for this pregnancy because of summer! If you are looking for something more budget friendly, Topshop has adorable maternity jeans.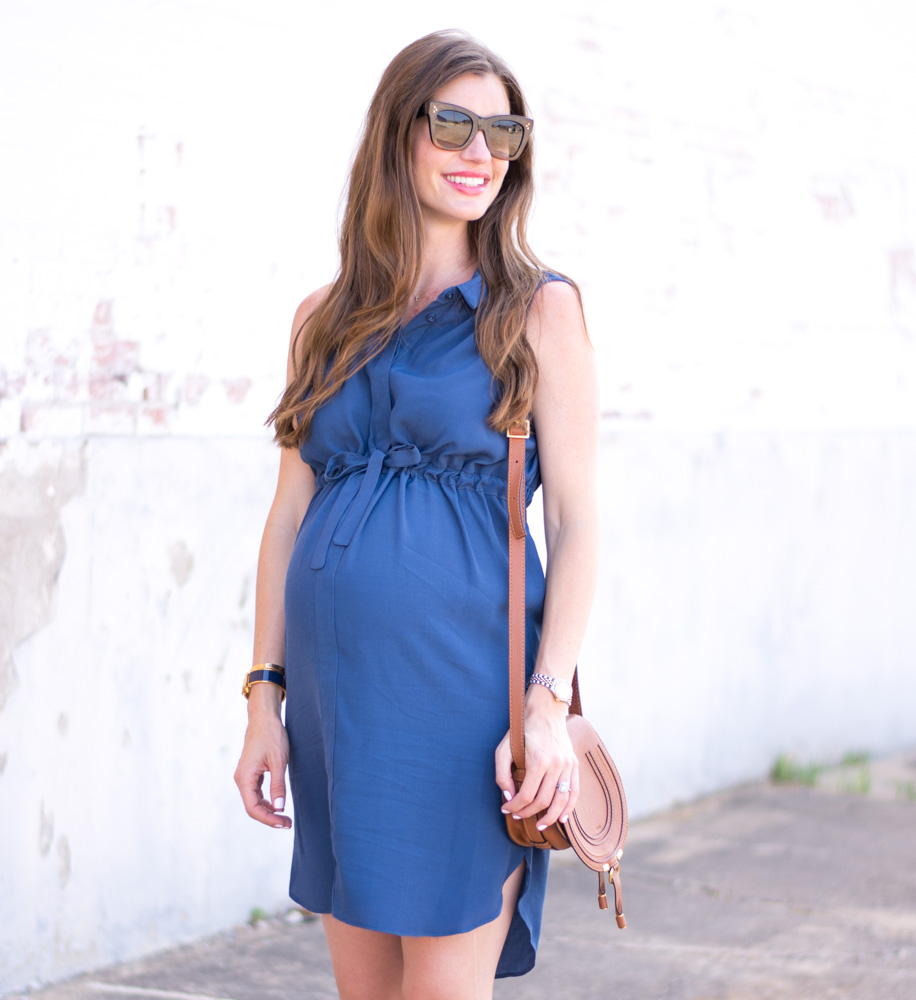 With Fall almost here, I would highly recommend purchasing a few sweater staples. I was working when I was pregnant with William, so I was able to pair sweaters with dress pants for work and then wear with jeans on the weekends! This sweater wrap is perfect for a casual look and talk about nursing friendly and this blush pink sweater looks so cozy!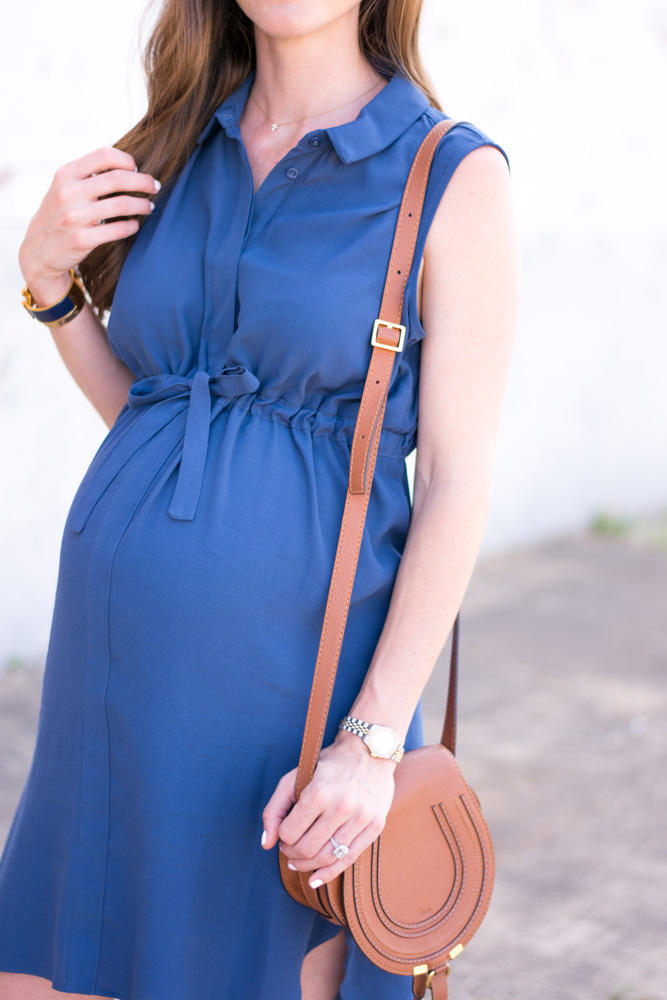 Without a doubt, this nursing bra is the most comfortable (and prettiest) nursing bra. I used these the entire time I nursed William and plan to use the same version again. It comes in so many different colors, too. The blush and white are staples! This racer back nursing bra looks just as pretty and is so easy to wear with a tank top!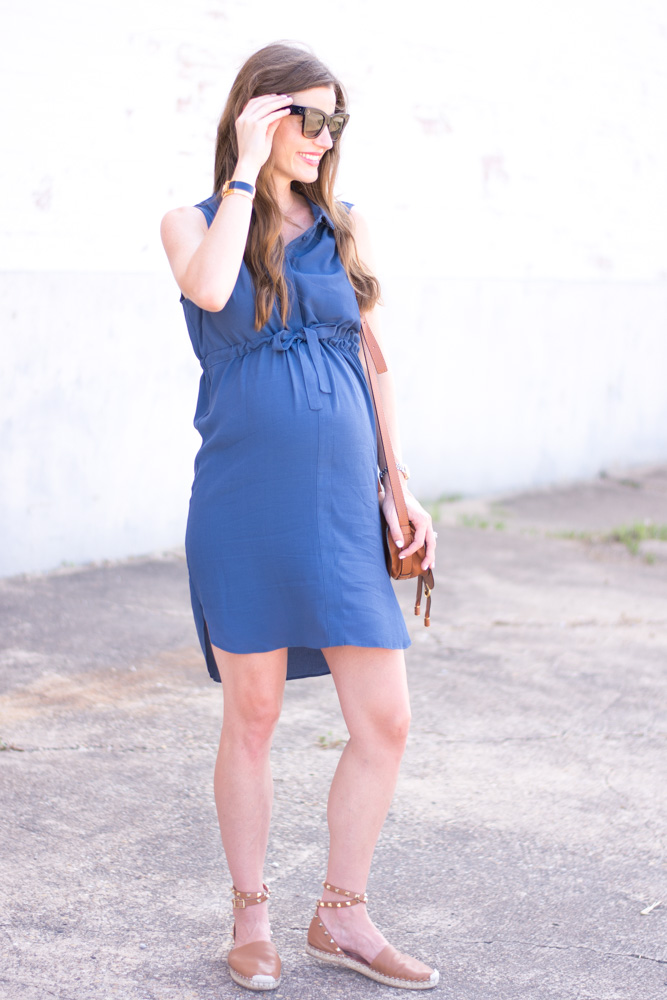 I have typically just sized up in my favorite go-to leggings for working out, but have also heard great things about these leggings. And, how cute is this sweatshirt?? Looks so cozy and is nursing friendly, too!
maternity shirt dress (similar non-maternity option)|crossbody bag|espadrilles (similar)|sunglasses
SHOP MATERNITY FAVORITES:

Cheers,
Stia, Jean and Katherine
Thank you to Nordstrom for partnering with us on this post!