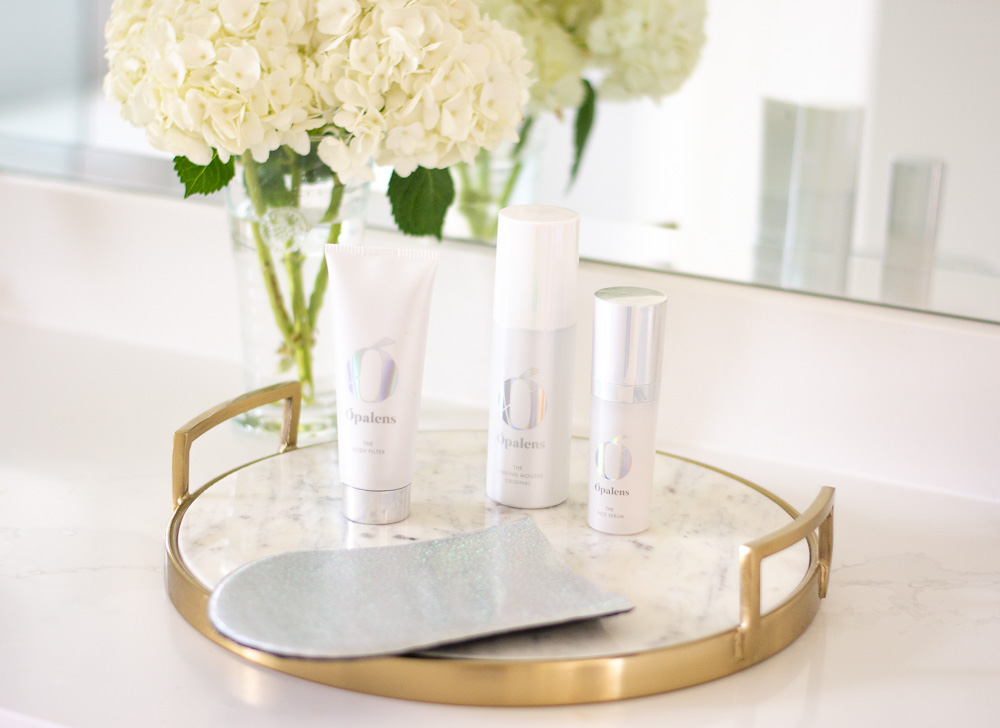 Last month, we attended the launch party for Ópalens, which is a clean self tanning product. After using the products for a few weeks, we are excited to share a review of the Tanning Mousse with you!
We have slowly been swapping out beauty/skincare/household items for clean products and are so excited to finally have found a clean self-tanner. Self-tanner is a product we stopped using years ago for so many reasons, but with this new product we're so excited to incorporate it again, since we stay out of the sun as much as possible!
​​​​​​​PS: You can get 15% off with code BISHOP15!​​​​​​​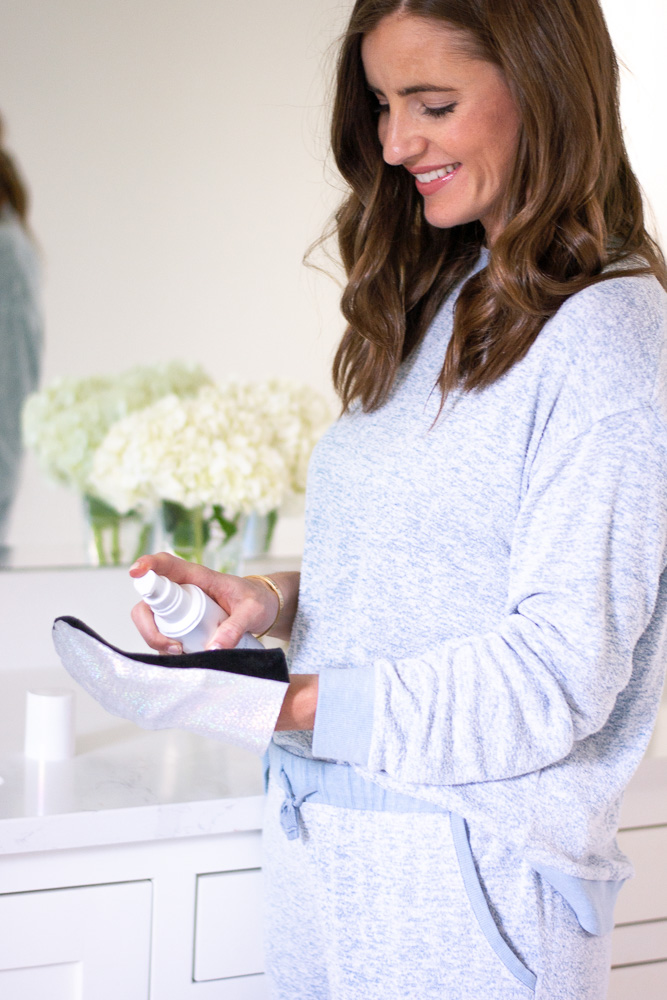 sweatshirt // sweat pants // slippers
Ópalens Beauty Review: The Tanning Mousse
What We Like​​​​​​​​​​​​​​​​​​​​​​​​​​​​
For one, it's hard to mess up! We've all been there when we've used self tanner in the past- after the color fully develops you see all the places were you didn't rub in enough, streaks, etc! The Ópalens Tanning Mousse is light enough, that it gradually builds color over time. If you prefer more color, there is also a dark formula.
The tanning mitt makes application easy and streak free. Just pump 1-2 pumps on the mitt and rub in a circular motion. It protects your hands from unwanted tan, too!
Most self-tanners Do.Not.Smell.Good. Ópalens is plant-based and the scent is really pleasant and not overpowering!
Why It's Unique
It's hard to find a clean self-tanning product, which is why we haven't used one in a really long time. Ópalens is a plant based self tanner, using CBD, botanicals and antioxidants to formulate each product.
It also works to improve your skin- Vitamin C & E to help reduce fine lines, hyaluronic acid to hydrate the skin and CBD oil to revitalize and soothe your skin.
How To Use
Be sure to exfoliate prior to use and, when ready to apply, use lotion on feet, ankles, knees and elbows. Use 1-2 pumps of the tanning mousse per area and rub in with the tanning mitt. Wait a few minutes before getting dressed. The color will get darker over the next six hours. I layered the mousse over a few days to get the color I wanted.
Price ​​​​​​Point
The tanning mousse is $55 and the tanning mitt is $10. Knowing that we are actually improving our skin and not using harmful ingredients makes this a product we want to use!
​​​​​​​PS: You can get 15% off with code BISHOP15!​​​​​​​
Other Products ​​
We have been using the Face Serum for a few weeks and have loved the results so far.
The Body Filter is a product to use as a spot treatment to hide blemishes. We haven't used it yet, but plan to try it soon!
Shop Ópalens Beauty:

Cheers,
Stia, Jean and Katherine