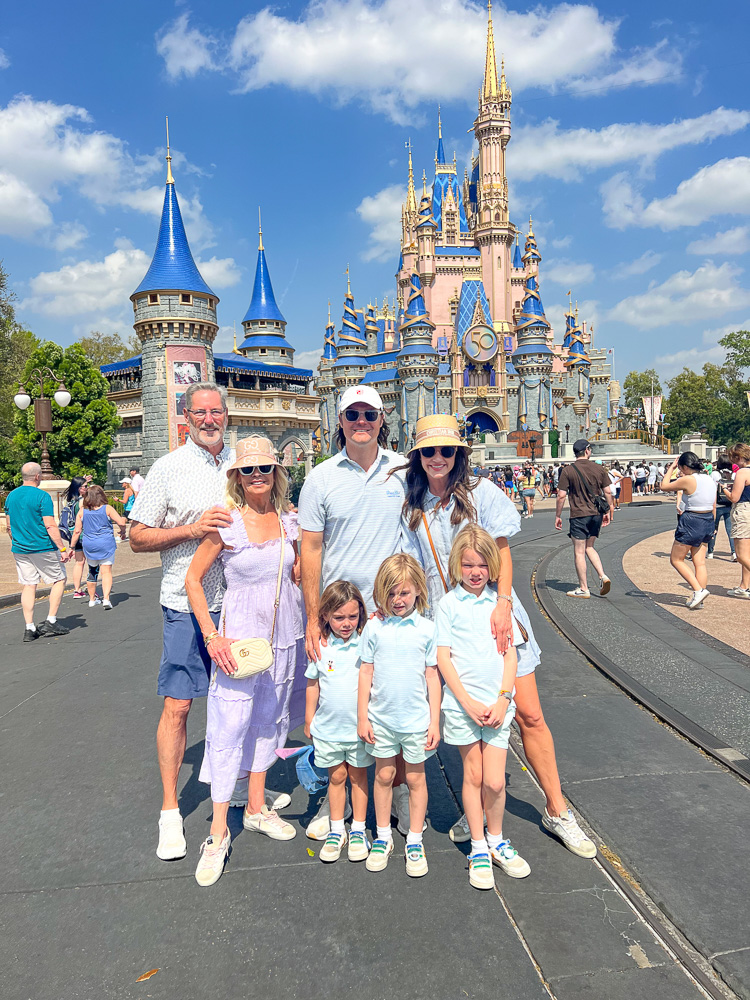 For Spring Break, we took the boys to Disney World for the first time. They are at the ages where everything is so magical and we don't have to work around naps, etc. Since it's been 18 years since any of us had been to Disney World and it was the kids' first trip, we felt like it was everyone's first time there! We had such a great time and it was so special seeing it all through the boys' eyes. They are at the ages (3,5 and 7) where they are able to ride nearly all of the rides and roller coasters. We spent four nights in Orlando, and this is how we broke the trip up:
Day One: travel day
Day Two: park day
Day Three: pool day
Day Four: park day
Day Five: pool day, and then we flew home that evening.
It felt like the perfect amount of time to be at Disney World!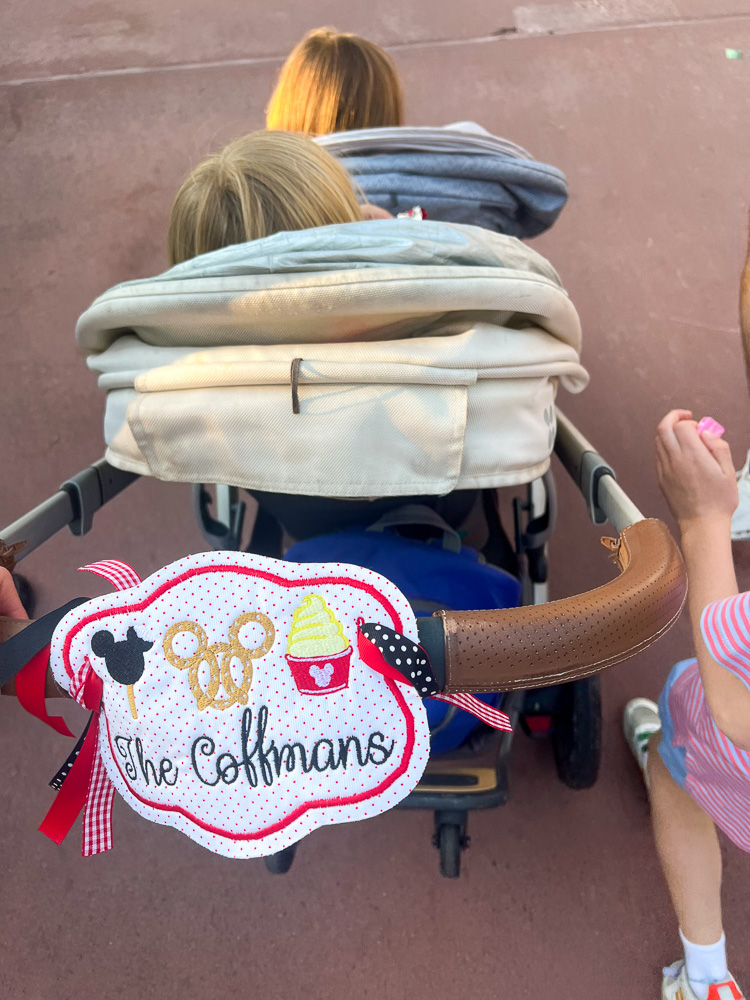 Tips For Disney World
We are no experts in this area, but this is what we learned and what worked for us!
Use a Disney Planner to help plan your trip. We used @mrs_sarah_shirley to help us plan our park days and help with the ins and outs of a park visit. She will also help make hotel and restaurant reservations. There is no charge for her services. We had already decided to stay at FS Orlando when she started to help us plan, so that part was done. (See more about our stay here.) In an initial conversation, Sarah mentioned the VIP Tour to us and we are so grateful she did!
The VIP Tour- Since we had limited time, we did the VIP Tour for one of our days at the park. Your planner can help you book. We ended up doing a seven hour tour (the minimum amount of time for a tour), visited three parks and did 15 rides. There is no waiting in line. Your guide takes you to the front of the line, sometimes accessing through back of the house entrances or going in the exit! For Haunted Mansion, we even had our own private elevator ride! After exiting a ride, our guide would have water waiting for us and snacks like Mickey ice cream bars, popcorn, etc. We did everything on our "must-do" list on that first day, so the next park day was much more relaxing and laid back. No panic about getting on a must-do ride. If you can do it, most definitely do it! It made our entire visit so amazing and fun for us all.
If you are staying at a Disney resort, including FS Orlando, you can access the parks 30 minutes early.
We used the Lyft "Minnie Van" to be dropped off right at the front of Magic Kingdom.
We brought the kids' favorite snacks from home and brought sandwiches from the hotel snack bar to eat while we were at the Parks.
We used Genie+ to book Lightning Lanes the day we were on our own. Our planner was helpful with our day on our own, but it was a lot more stressful than the VIP Tour. Thankfully we had already done our must-dos. The only ride we missed was Frozen. It was sold out when we went to book the Lightning Lane on our second day at the park. But in reality that was nothing compared to everything else we were able to do!
We brought our stroller and couldn't have done it otherwise! We have this stroller with the extra rumble seat and piggyback ride on board, so all three boys were able to ride whenever they got tired of walking. There is no way we could have covered the ground we did, especially on the VIP Tour, when we were trying to get to as much as possible while we still had front of the line access.
Cheers,
Stia, Jean and Katherine