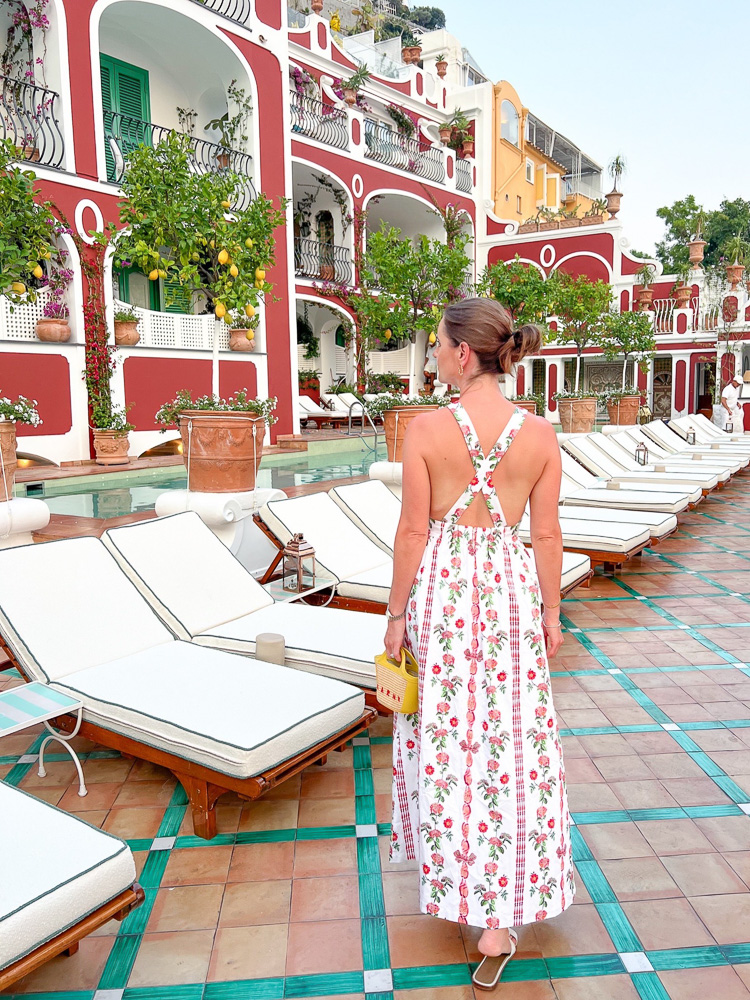 The second stop on our trip was Positano. We originally were going to stay in Ravello for four nights, but since we had never been to the Amalfi Coast we decided to move to Positano for a night. I'm so glad we did!

Our travel advisor booked a car for us from our hotel in Ravello to Le Sirenuse. We decided to leave right after breakfast so we could fully utilize our short time in Positano. The trip was just over an hour from Ravello to Positano.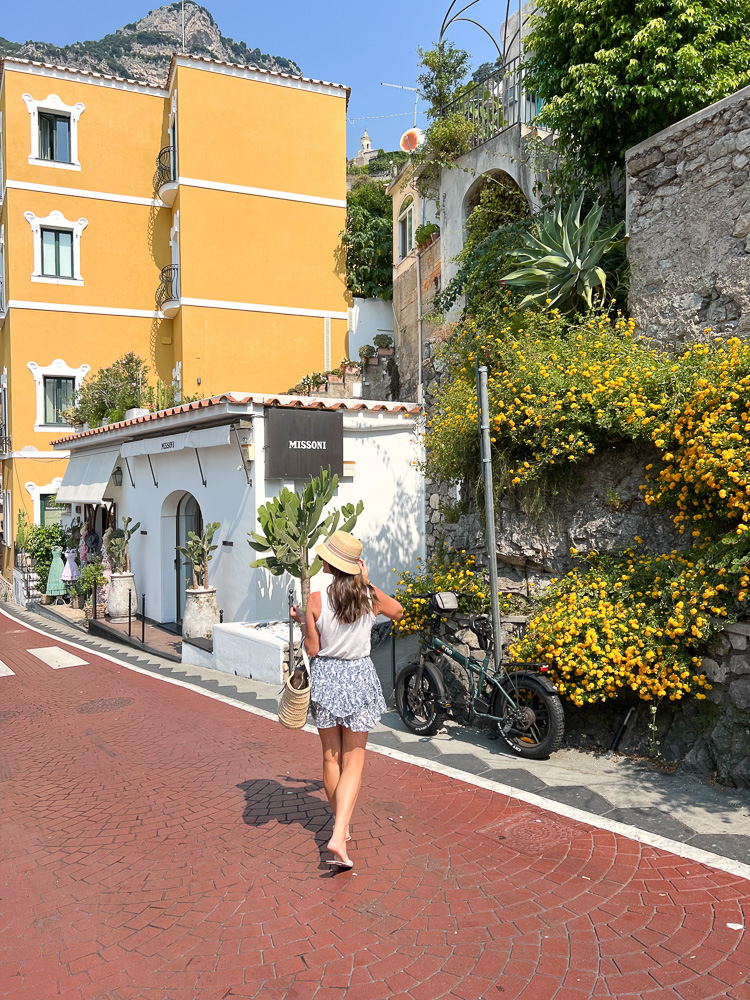 Stay
Le Sirenuse is such an iconic hotel and ultimately we decided that's where we wanted to stay – right in the heart of Positano. It's built into the cliffs and has the most beautiful views! It has everything you need on property – pool, spa and amazing dining. Not to mention the service was outstanding.

Do
Walk around Positano: We did this as soon as we arrived and although it was busy, it's such a charming place.
Boat ride: We spent the rest of our first day on a boat. The hotel does boat trips and it was perfect. We left from the Positano dock just before lunch and enjoyed the breezy day. We stopped to cool off in the water and swim, had some champagne and then the boat dropped us off at Conca del Sogno for lunch. After lunch, the boat picked us up to head back to Positano. We stopped at the "emerald grotto" on the way home and it was beautiful!
Pool: On our second morning, we had breakfast, walked around Positano and then relaxed by the pool before our car picked us up to go to Rome.
Eat
Breakfast at La Sponda: The hotel has a beautiful breakfast with incredible views. Plus, the breakfast spread is incredible.
Conca del Sogno: This is located in Nerano and during our boat trip we stopped here for lunch. We loved it. It's only accessible by boat and it's such a fun and beautiful atmosphere! The whole setting was out of a movie. After lunch, you can swim at the private beach. Highly recommend!
Aldo's: This is the champagne and seafood restaurant at Le Sirenuse. Like I said, the views from Le Sirenuse are incredible and Aldo's views were just the same. We ate seafood, drank spritz's and enjoyed being on a beautiful terrace as the sun set on a beautiful city. We were torn about dining at La Sponda vs a more casual place after being out on the boat all day, but we were so happy with our decision!
There are SO many restaurants that were recommended to us, but we just didn't have time to try. Next time!
What to Wear

Cheers,
Stia, Jean and Katherine