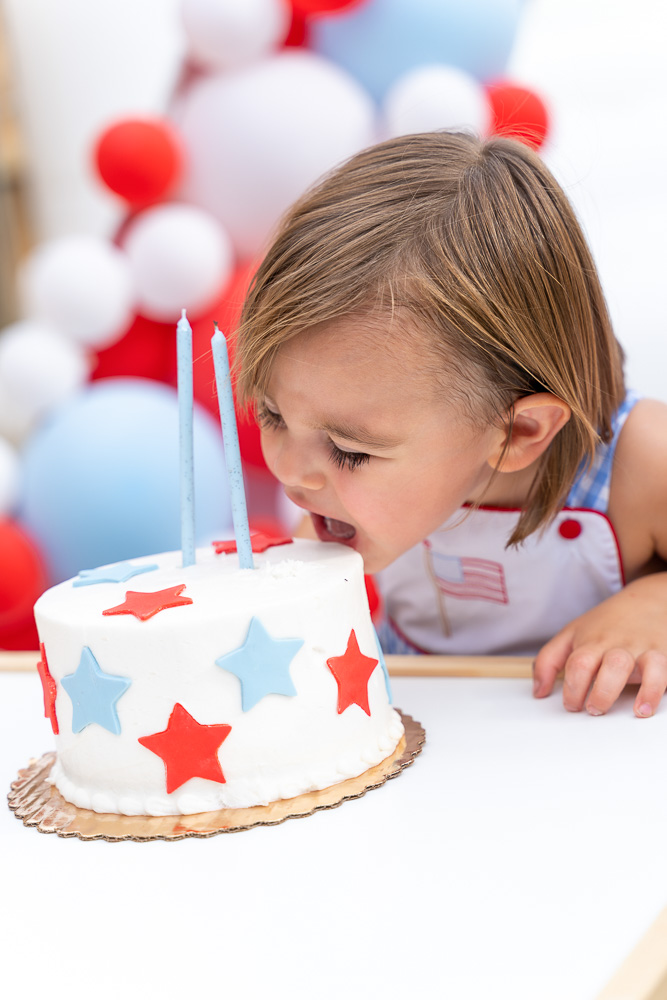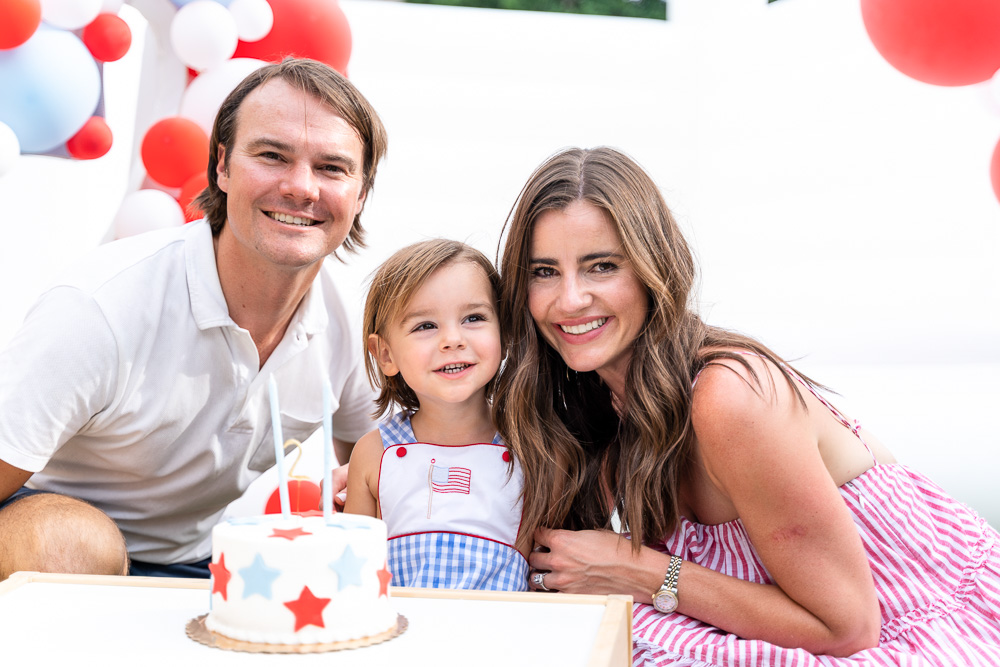 Red, white and two! Ford had the best time at his birthday party and so did we! His theme was so fun, especially with the Fourth of July being this weekend! Ford loves a bounce house, so we decided to rent a white one from The Dallas Party and host a backyard get together with his closest friends and family. It was hot, but it sure was fun!
Invitation/Signs
We worked with Honey Bear Pages to create Ford's sweet "red, white and two" invitation. She helped create this sweet light blue gingham and red invitation and party suite. I love how it turned out! We did party favor tags, a welcome sign and a bar menu! PS: You can use code HOLLAND10 for 10% off site wide!
Food/Drinks
Since it was a Fourth of July theme, we kept it simple – In 'N Out burgers and fries for everyone! It was a hit, tasted so good and it was easy! We had a small cake for Ford and his friends and petit fours for everyone else. They were bite sized and easy to eat for everyone.
For drinks, we had a bartender serving margaritas, beer, wine and we found the cutest "on theme" Champagne to serve. It was a 5 o'clock party, so we wanted to have some adult beverages for our guests!
Activities
We rented the white bounce house from The Dallas Party. The one we chose was the "mod" bounce house and it was a hit! Easy to get into/out of and the kids (and adults) loved it.
Since there would be kids of all ages, we also had a balloon guy come to do all kinds of balloons. He did an incredible job. The birthday boy wanted a Thomas the Train balloon and it was amazing! He was a big hit!
Decor
The party cups, napkins and placemats are all from Sequins & Lipstick. Tammy is so easy to work with and I love having custom party goods – it makes each party so special! My new favorite are the paper placemats. It was such a cute addition to the kids tables!
Lushra did the balloons on the bounce house and on the fence. I loved the mosaic "2" that they did in front of the bounce house. It made for the perfect spot when it was time to sing Happy Birthday!
Ford's birthday banner turned out so cute! We did "Ford is 2" to make it a longer length for the fence, or they can do just your child's name to hang on a high chair! We ended up using it for birthday morning on Ford's crib too.
Something Pretty Floral created the perfect flowers for our "red, white and two" theme. I wanted mostly white, with some red and little bit of blue. They were stunning!
What the Boys Wore
I love a baby in a bubble and this flag bubble from Little English was the perfect outfit for the birthday boy! His older brothers wore matching gingham shorts and a red polo with monogram. They looked so cute together!
What We Wore
Keeping on theme, we opted for red, white and blue dresses. Stia wore this striped maxi dress, Jean wore this white eyelet maxi skirt and top and Katherine wore the cutest light blue maxi dress.
Thank you all for all of your sweet comments and Happy Birthday wishes for our little Ford!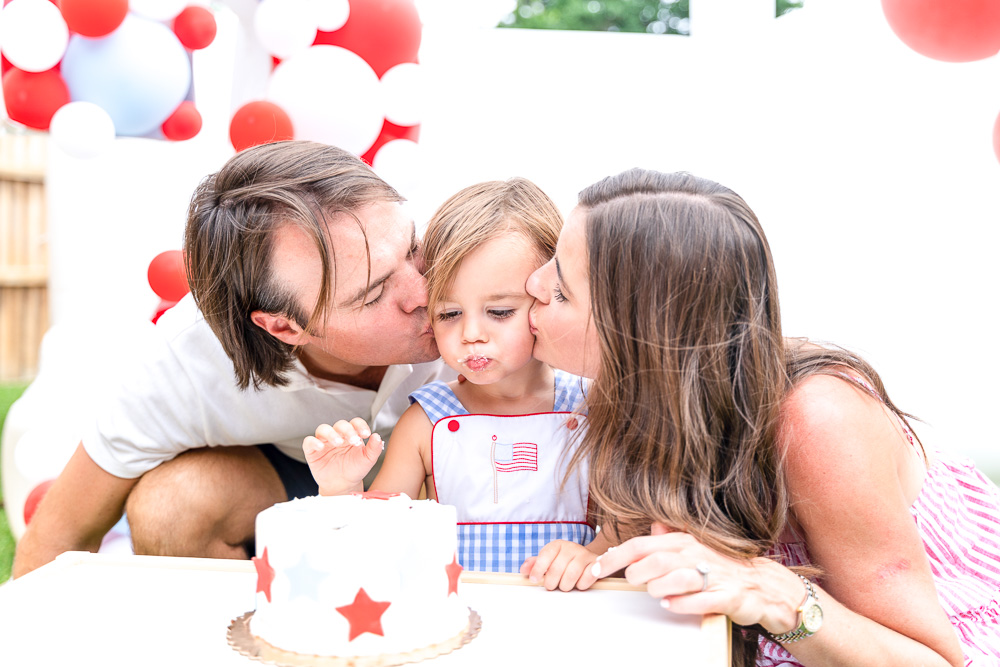 Shop Red, White and Two:

Cheers,
Stia, Jean and Katherine