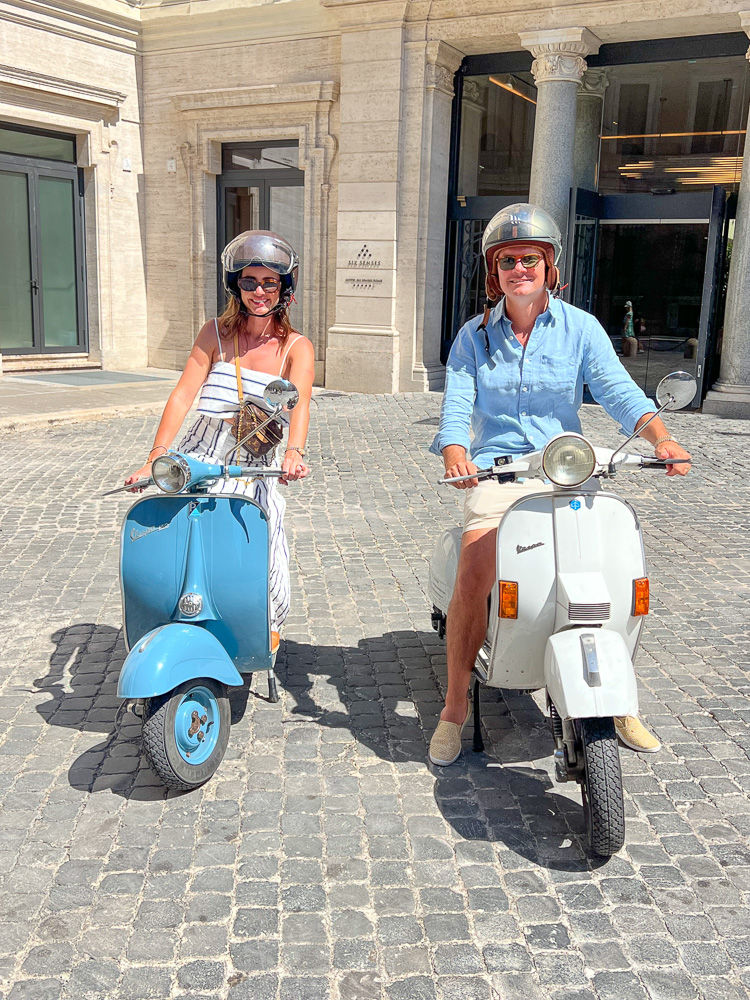 The last stop on our trip was Rome. We flew in/out of Rome, so we decided to spend one full day in Rome before heading back to Dallas. Caleb and I had both been to Italy before, but never together. Rome was one of the cities that we both had been to and we had toured most of the sites. So if you've been to Rome before, this is what we did in our one full day in the city: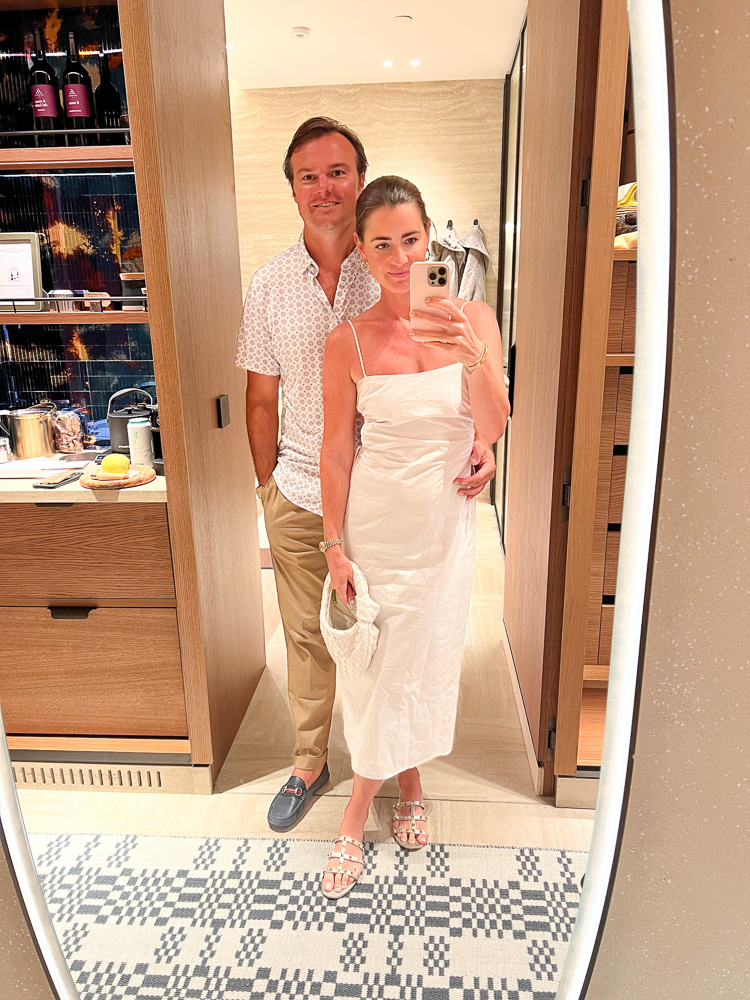 Stay
Six Senses Rome just opened earlier this year and it's in such a great location! We walked everywhere from our hotel. The rooms are large and spacious and the whole hotel has a very spa-like feel. We loved our stay here. Rome is such a busy city and Six Senses is a very tranquil place in the middle of a bustling city.
Do
Rooftop drinks at Notos: This was the rooftop bar at our hotel. We got in from Positano around 6 pm and after changing went straight to Notos for a drink! It was so beautiful and offered the most amazing views of Rome!
Vespa Tour: Since we had seen all the major sites previously, we decided to book a vintage Vespa Tour of Rome through our travel planner. It started at our hotel and we spent three hours zipping all over Rome. It was incredibly fun to see Rome like that, plus we learned a lot!
Walk around and shop: After the Vespa tour and lunch, we just walked all around the city!
Roman Baths at the Six Senses Spa: It was hot while we were in Rome and after a full day of exploring, we went back to the hotel and straight to the spa. The spa is beautiful! And the Roman baths were so relaxing and a great way to unwind after a busy, hot day.
Eat
What to Wear:

Cheers,
Stia, Jean and Katherine