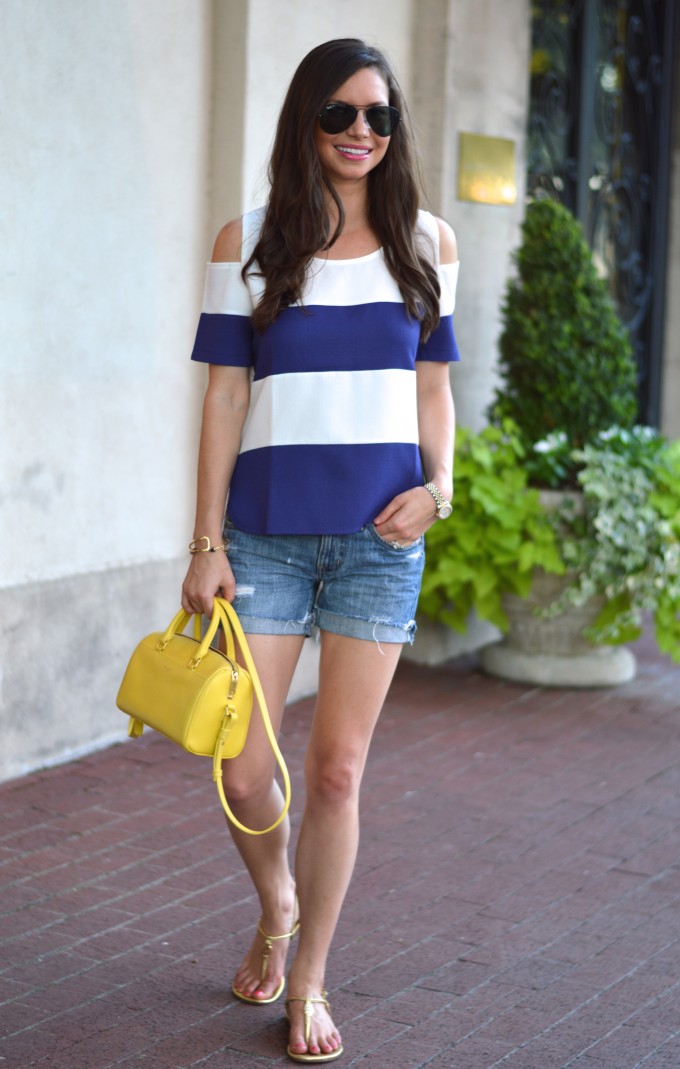 Off the shoulder tops and dresses have been a favorite wardrobe staple of ours this summer.  We love the look of bare shoulders, a cute dress and summer sandals!  Changing up the look just a bit, we have been wearing this striped cold shoulder top on repeat.  With  just a hint of shoulders showing, we love how this is more than just another striped top!
It seems now that the later we are getting into summer, the busier life is getting!  This look is perfect for running all day long errands on the weekend.  When running from store to store in almost 100 degree weather, a pair of jean shorts are perfect.  At the end of the day a quick change into white jeans and we are off to dinner!  Luckily, our favorite Thai restaurant is pretty casual, so within a few minutes we can be out the door and on our way for a glass of wine and pad thai!
A few of our cold shoulder favorites are this hot pink one (great for transitioning into fall), this striped one (so easy to accent with a colored handbag) & we love the movement of this flowy one.  Shop more of our favorite cold shoulder looks at the bottom of this post.  Just click on the picture of the ones you like, and it will take you to that item!
striped shirt- c/o|denim boyfriend shorts (on sale now under $50)|handbag (similar)|sandals (similar and on sale now)|sunglasses|bracelet (under $20)|bracelets  (under $20)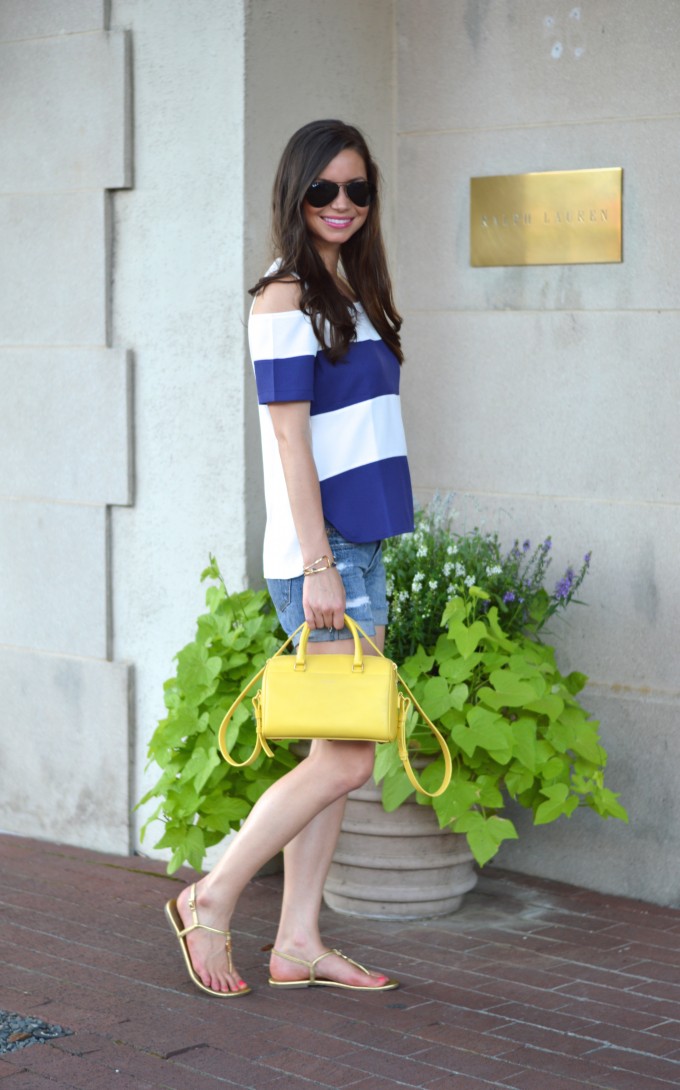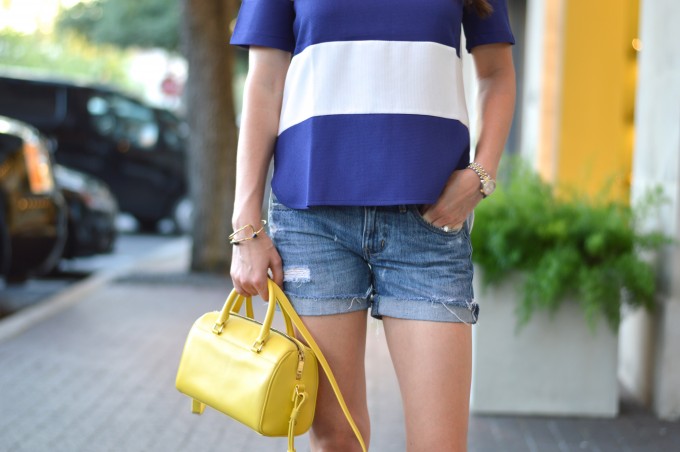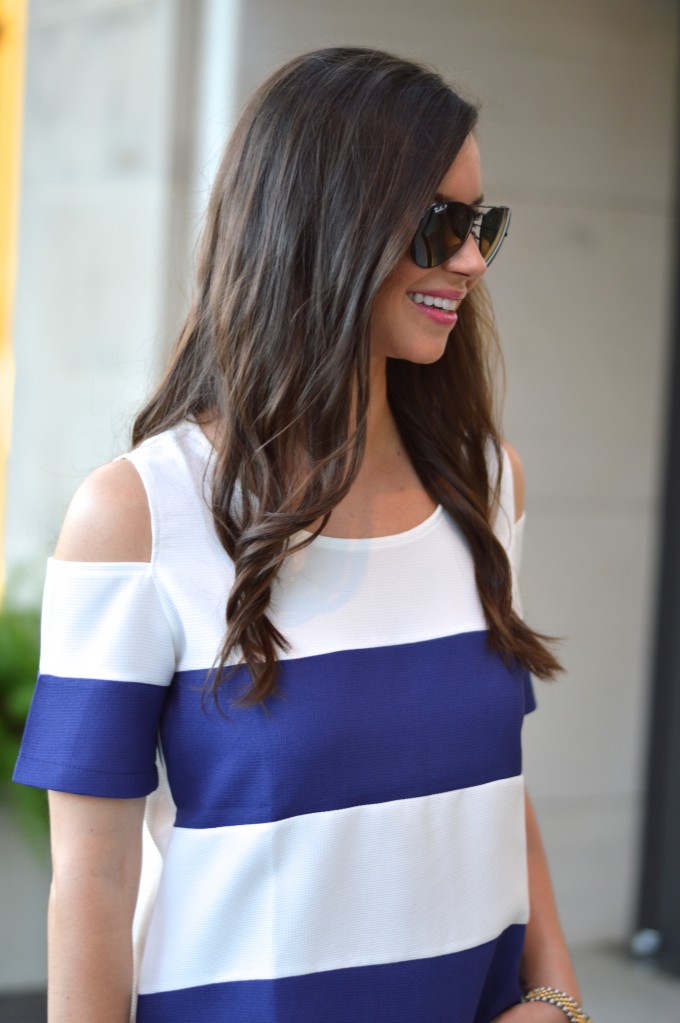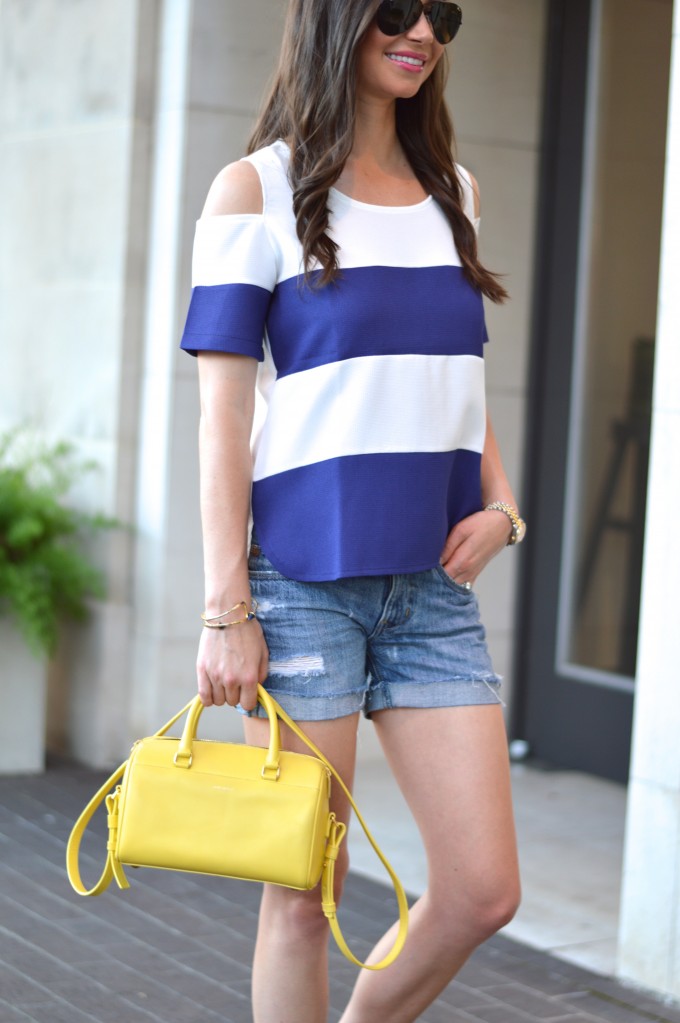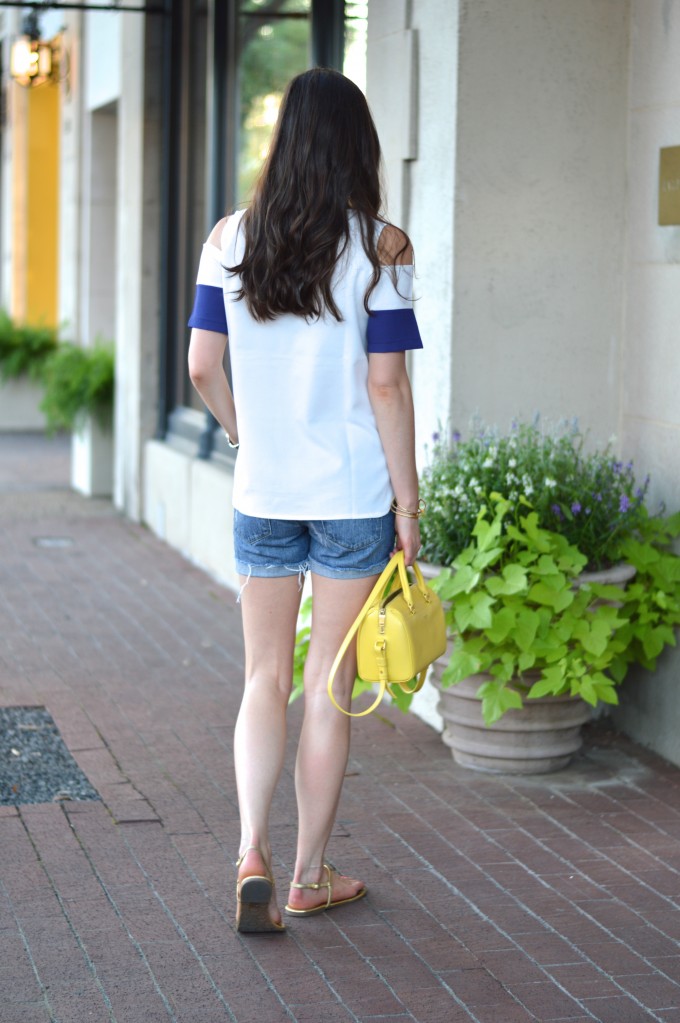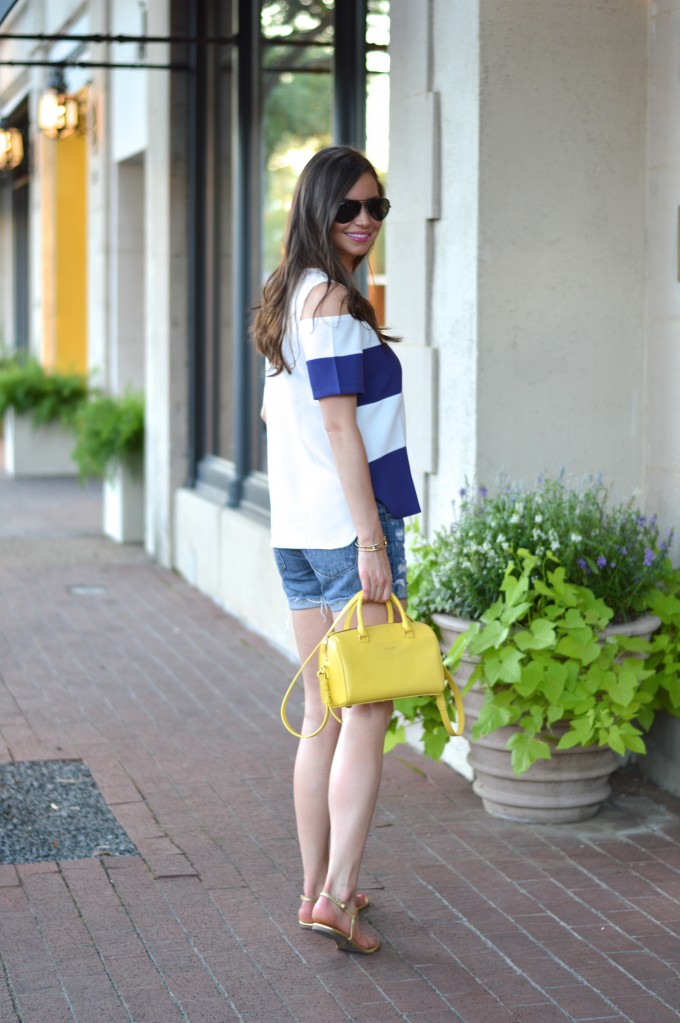 striped shirt- c/o|denim boyfriend shorts (on sale now under $50)|handbag (similar)|sandals (similar and on sale now)|sunglasses|bracelet (under $20)|bracelets  (under $20)
Shop the cold shoulder tops:

Cheers,