Here's to Thirty! Today marks Katherine's 30th birthday. Birthdays are always a big deal in our family, but especially so with the milestone birthdays! We have been doing our best to celebrate her birthday month since it started, but have really gotten into the spirit during our trip to Santa Barbara. Katherine is a huge fan of sushi, so we kicked off her birthday trip with a stop at Nobu Malibu while we were making the drive from LA to Santa Barbara.  The meal was incredible and the views were pretty spectacular! From there, we made the hour drive up the coast to Santa Barbara to our destination- Four Seasons Santa Barbara.
Four Seasons The Biltmore Santa Barbara is one of the most beautiful properties we've visited. It has been a great place to call home and to celebrate Katherine's birthday. This adorable striped poncho was on Katherine's wish list, so it was only appropriate to have her open an early birthday present on the trip! A few other things on Katherine's birthday wish list are:
We'll let you know what she gets!
striped poncho|distressed denim|black espadrilles|chanel handbag (similar under $200)|aviators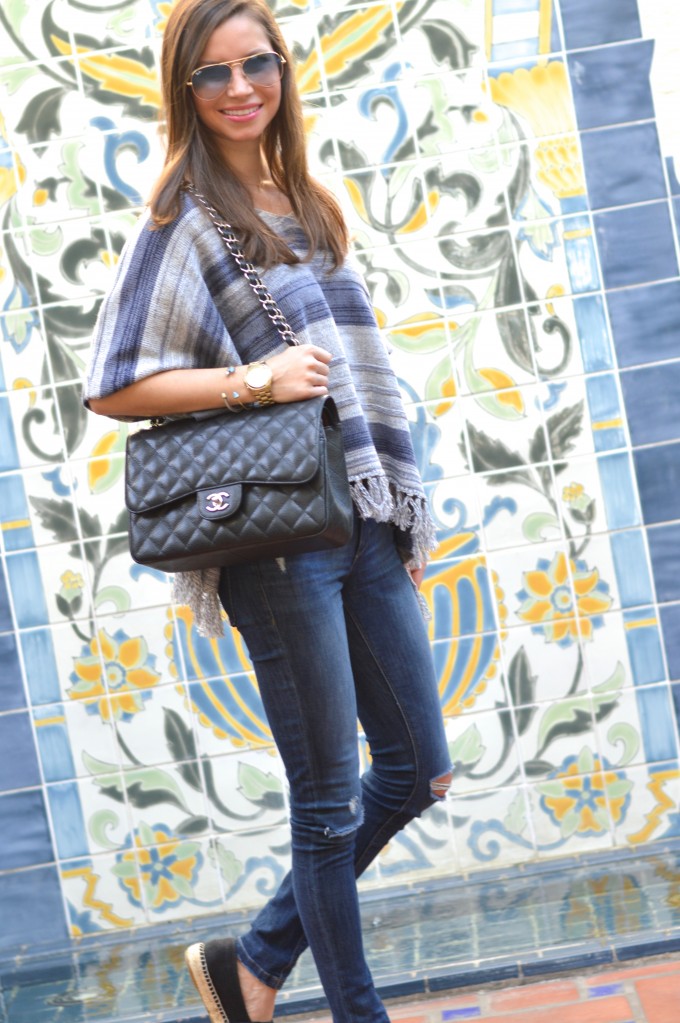 striped poncho|distressed denim|black espadrilles|chanel handbag (similar under $200)|aviators
Shop Birthday Wish List:

Cheers,