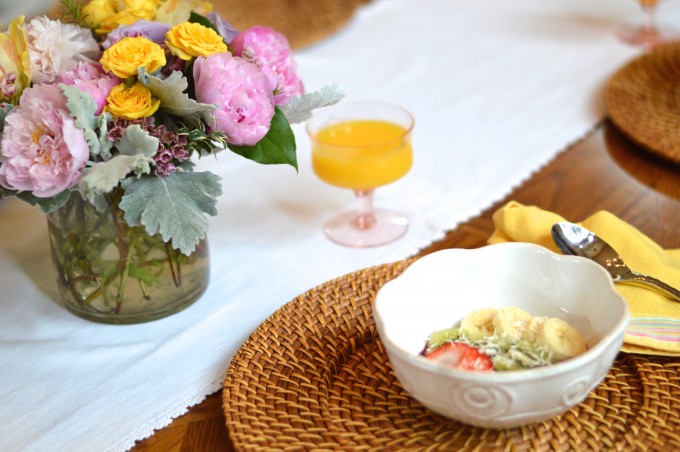 The past few weekends have consisted of wonderfully lazy Sunday mornings.  It has been a nice break from a few hectic months!  We've been reading a lot about açai bowls lately, so we decided to try our hand at them while we had some time at home.  After making them the past two weekends, we are addicted!  They are so easy to make, and so good for you!  A win/win in our book.
Açai Bowl:
1 cup of organic frozen blueberries
1 frozen banana, sliced
1/2 cup of almond milk
1 package of frozen açai berries (we use Sambazon, and it can be found at Whole Foods)
Fresh fruit for toppings: we  like to use use a sliced banana, kiwi & strawberry, but you can pick any fruit you like!
Optional: toasted coconut and granola
Blend frozen blueberries, frozen banana, almond milk & acai berries in a blender until it becomes a thick puree.  Pour into individual bowls, and top with the sliced fresh fruit.  Easy & delicious!
Cheers,