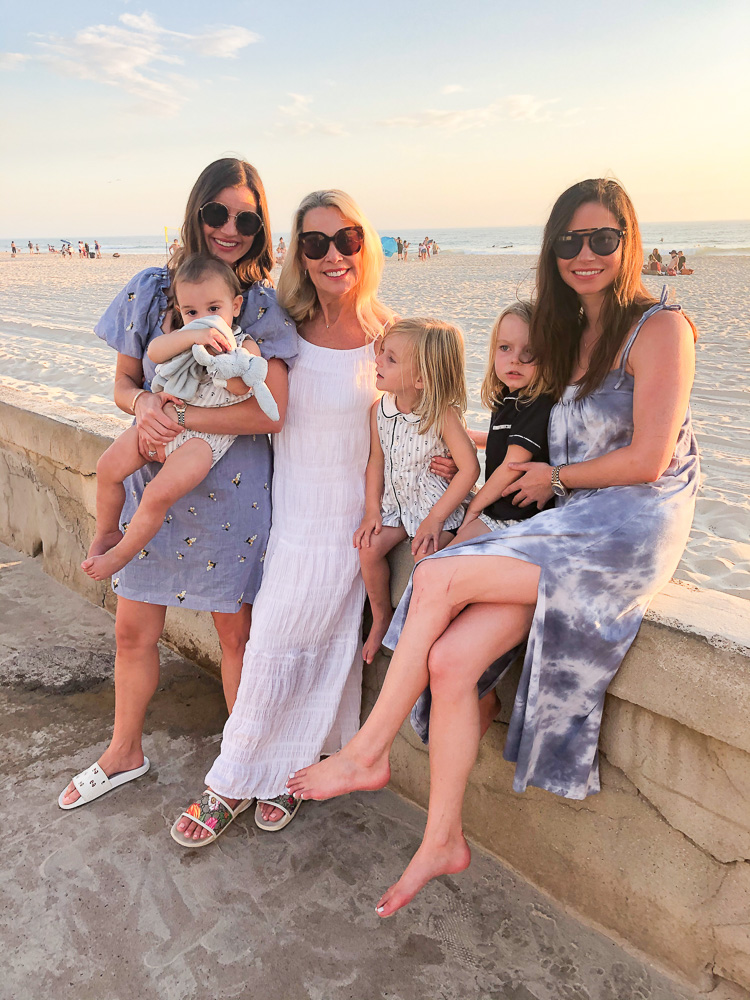 Hi everyone! We've compiled our recent most frequently asked questions and our answers for you all. We so appreciate you guys following along and love hearing about the things that you're interested in, whether it's baby related, fashion, travel or just life in general! Here are the things that have been popping up most lately…
What method did you use to potty train Henry?
Actually we didn't use a method – just waited until he was ready! We did the same with William and ​​​​​​​​​​​​​​​​​​​​​(at least for boys, it seems) once they are ready, they are ready and it's easy! For naps and nighttime, we had him in a pull-up for two weeks. Since then it's been a diaper free zone for Henry… and we aren't mad about it! Only one baby in diapers now!
Does LoveshackFancy x Bandier run true to size?
Yes. The leggings are so comfy, high waisted and very flattering. We each took our normal size. If between sizes, size up for the sports bras!
What was it like flying with kids during COVID?
Traveling with the kids was pretty "normal", much like it has been in the past. The boys did a great job wearing their masks and keeping to themselves. DFW airport was surprisingly packed the morning we flew out, so we utilized the Admirals club. The plane was very clean, too. All in all we felt very safe. We plan to post more details on this soon!
Must-have shoes for fall?
Our number one must-have shoes for fall are these under $100 booties! So versatile, they look so cute with jeans and dresses, too.
Are you sending the boys to pre-school?
Yes! The older boys will start back in the middle of September. We've been very impressed with their school's communication about how things will look and the new safety procedures they are implementing for this year.
What are you buying for fall?
We are loving: this floral dress, this puff sleeve dress, this sweatshirt dress and this under $100 top. Of course we'll be adding new lounge wear like this cute printed sweatshirt and coordinating shorts, along with this floral sweatshirt and jogger set. Fall always calls for new sweaters- loving this puff sleeve cardigan, this chunky knit is cozy and cute and this cable knit cardigan is at the top of our list.
Does the tie dye loungewear run true to size?
Obsessed with this tie dye loungewear set. Each piece is under $80 and it's so cozy. It runs a little big, so size down one!
Any face masks that you love?
We have heard great things about these face masks – just waiting for them to arrive!
Any budget friendly sweaters for fall?
This under $35 sweater just arrived and love the color! Also, this is a great neutral for fall – under $100!
Where is your mask chain from?
We found them online and they're only $9!
Cheers,
Stia, Jean and Katherine