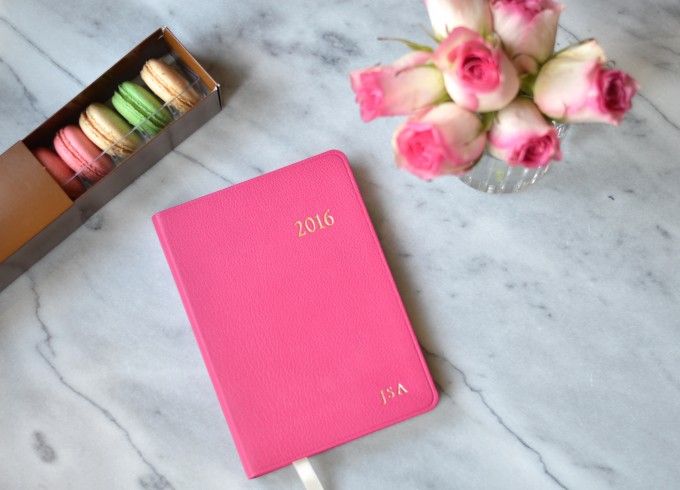 The days could not go by any faster.  It is kinda crazy to think that in just a few months, we will be celebrating the end of 2015 and toasting to the beginning of 2016!  When a new year approaches, we always look forward to picking out a new datebook.  You may call us old fashioned, but there is nothing like writing in a datebook vs. an iPhone calendar, and putting down plans from pen to paper.  Graphic Image has been a longtime favorite datebook for us.  There are so many variations: pocket and desk, and they are available in every color imaginable.  We love the desk datebook because of the weekly view, but also because it fits perfectly in our tote bags.
With just eleven weeks left of 2015, we have been busy planning for 2016.  Already on our calendars: a weekend getaway, a baby shower for a friend, and the arrival of Baby Coffman, due on January 14!  What's your favorite way to stay organized throughout the year?
Graphic Image and Gigi New York are currently having their friends and family sale– Save 25% off site wide!  With the discount the 2016 datebooks are under $100, and make such a great Christmas gift.
PS: For those of you wondering from this post, we finally pulled the trigger on this pair of flat over-the-knee boots and are now dying for the weather to cool down a bit so we can wear them!
Shop graphic image datebooks:

Cheers,